Track roundup
Reichenberg leads record breakers in Okinawa
---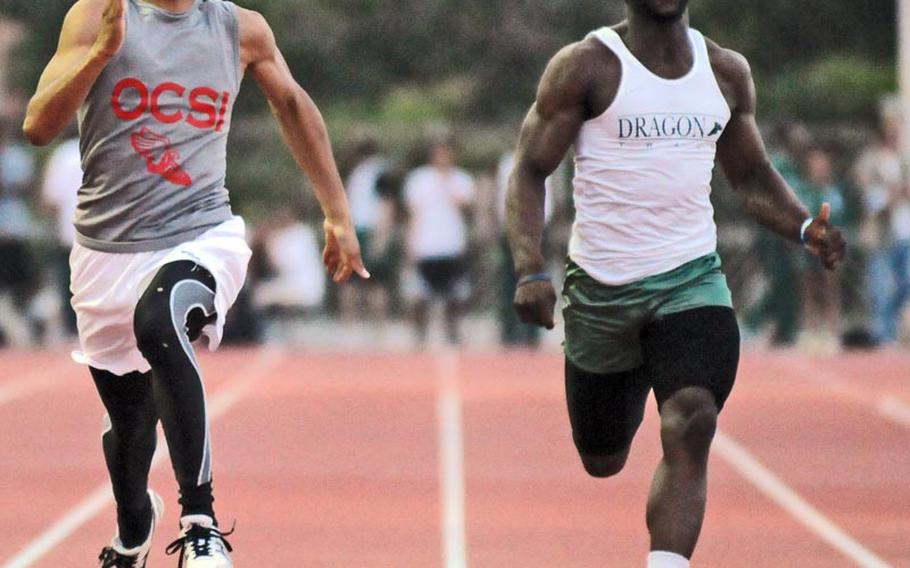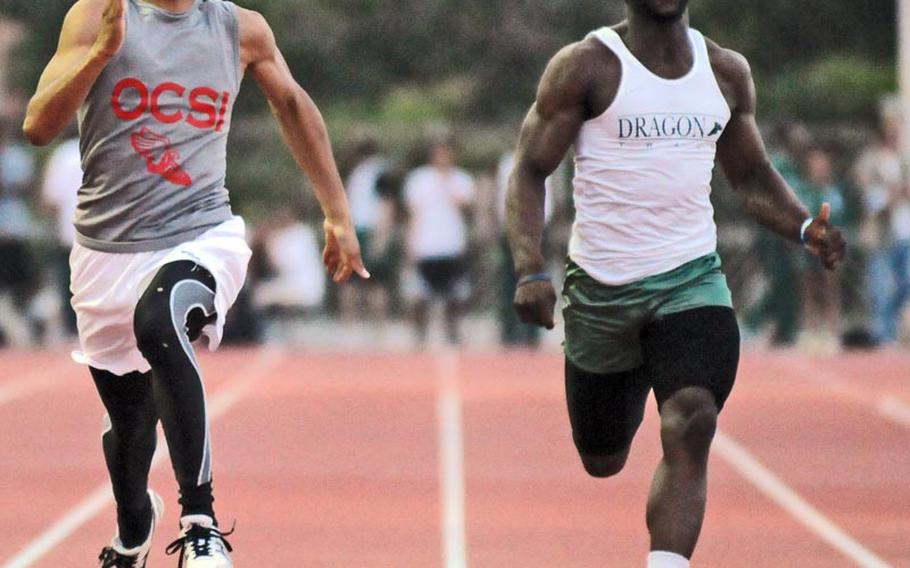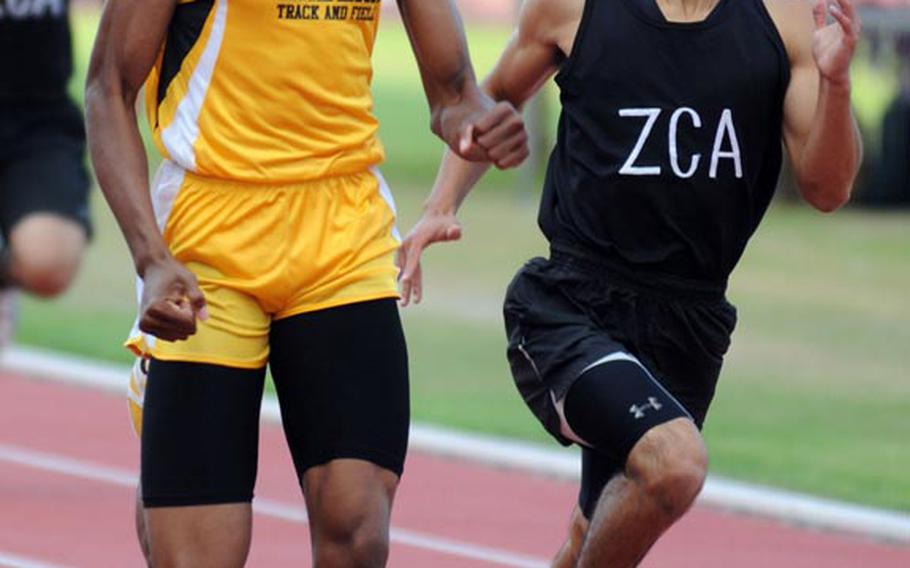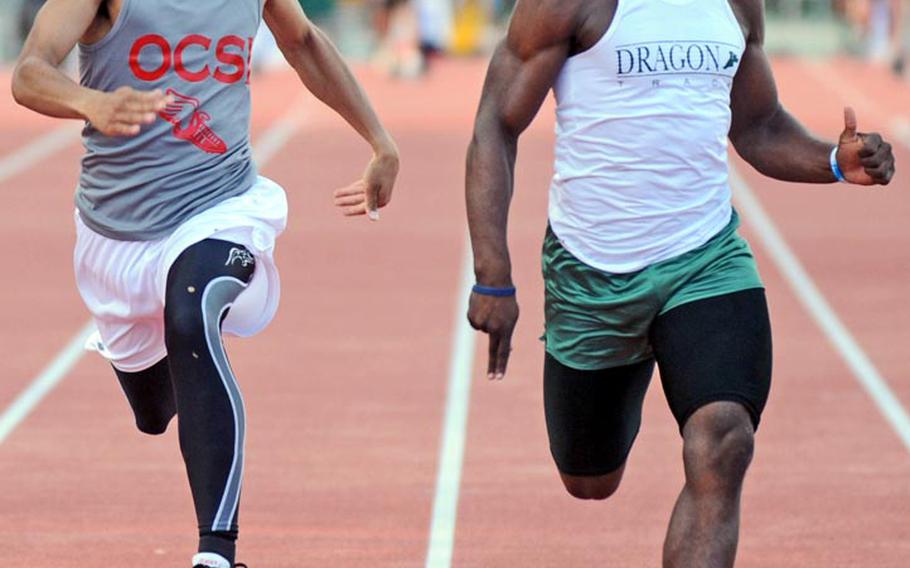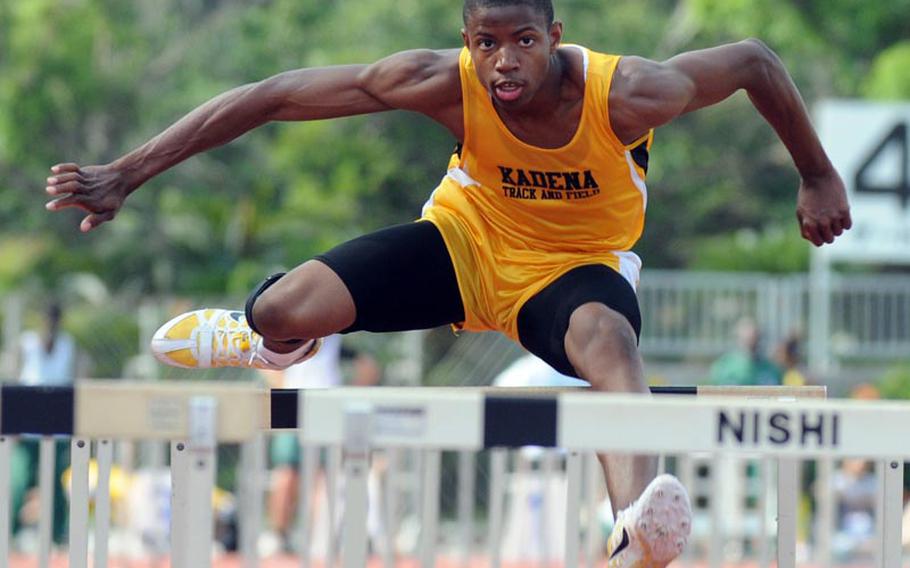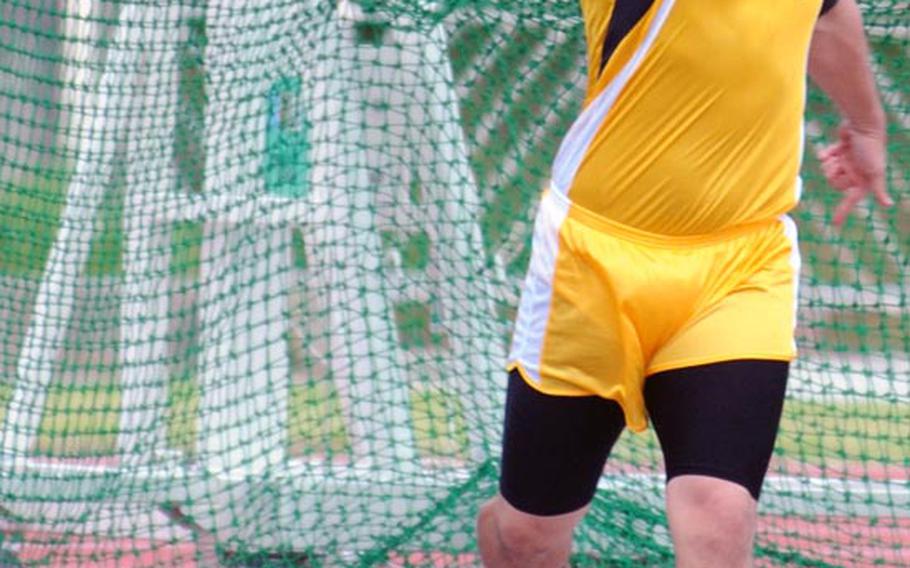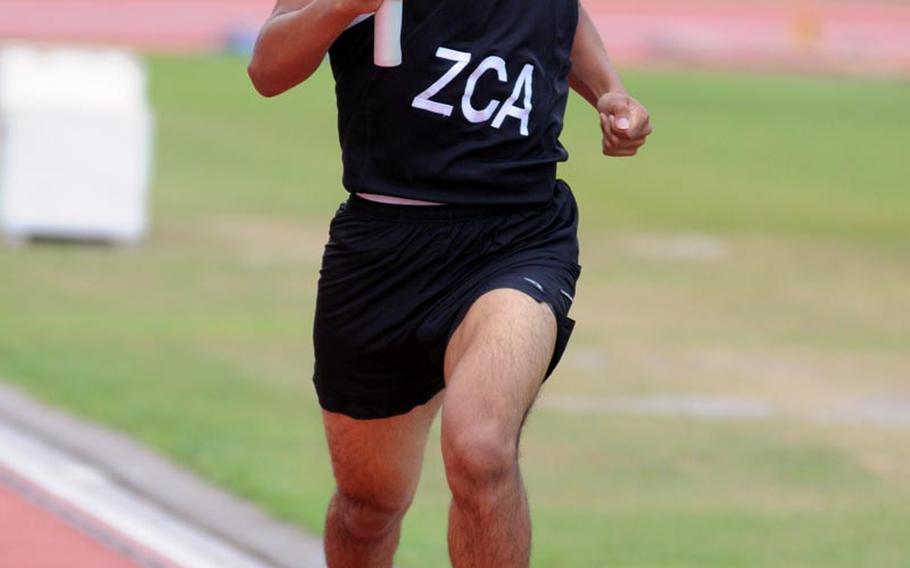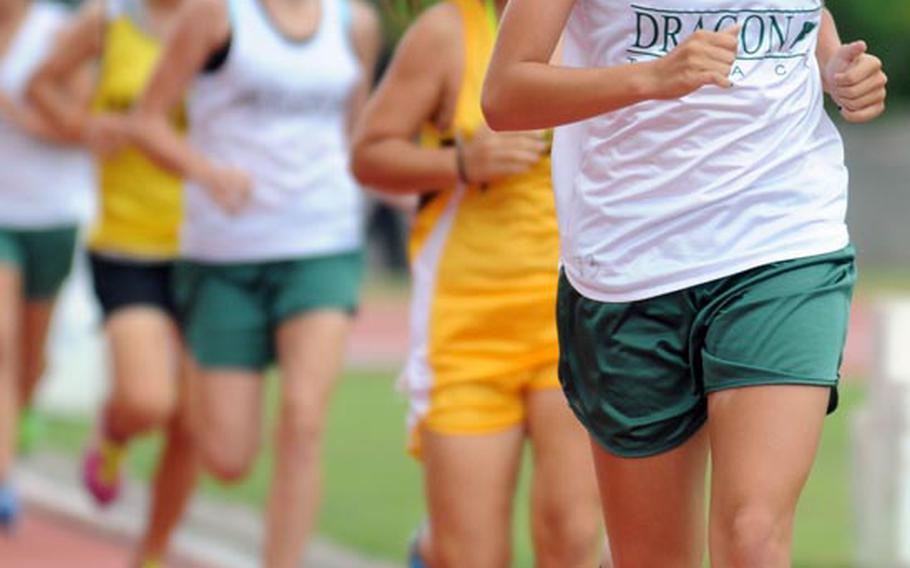 While Allie Reichenberg became the first to win four events in Okinawa Activities Council district track and field meet record times, she was also one of the last to realize the enormity of the feat.
"I didn't even know they had district records," said Kubasaki's junior distance specialist, who demolished the 800, 1,500 and 3,000 district records, the latter by 37 seconds, and anchored the 3,200 relay team to another gold in district record time.
"She's a living machine," said teammate and reigning Far East boys cross-country champion Erik Armes. "She's not only beating the records; she's slaughtering them."
"She's amazing; everybody knows it," said Kelsey Rodgers, a rival runner from Kadena.
The record assault at Okinawa City Stadium began when she clocked 11 minutes, 29.87 seconds in the 3,000, bettering the old standard of 12:07 set in 2010 by former Dragon Abigail Wall.
All the while, even though Reichenberg was well ahead, her teammates kept shouting at her: "Push it! Amanda's on your shoulder!" referring to Seoul American's senior cross-country champion Amanda Henderson, who beat Reichenberg at last month's Mike Petty Memorial Meet.
"She motivates me a lot," Reichenberg said of Henderson. "She's a great runner and we push each other. I hope she thinks about me when she's running because I'm thinking about her."
Next came the 3,200 relay, which Reichenberg and the Dragons ran in 10:41.11, 5.89 seconds better than the mark set by Kadena in 2010.
Told that the 1,500 mark was 5:26 set in 2010 by Kadena's India Adams, Reichenberg shrugged and said, "OK," then proceeded to clock a 5:09.34. She said she might skip the 800, but she did run it in a time of 2:33.34, beating the old mark of 2:37 held by two prior runners.
"I'm exhausted, but ecstatic," Reichenberg said. "I get McDonald's tonight. That's my prize."
Reichenberg wasn't the only one breaking records Saturday.
Zion Christian Academy's 3,200 relay team ran 8:31.74, crushing the old record of 8:47 set in 2010 by Kadena.
The 200 got a complete record makeover. Rahman Cairnes of Okinawa Christian International clocked 21.65, beating Emanuel Watkins' mark of 22.8 set in 2003. Kubasaki's Jarrett Mitchell also crossed the finish ahead of the record, 22.14, but in second place.
"I messed up in the 100 and the (400) relay, so I had to make it up," Cairnes said.
On the girls side, despite a bad ankle tweaked in the 400 relay, Jade Cummings of Zion ran a 26.27, .25 seconds better than Kadena's Susan Hawkins in 2001. Janika Caines of Kadena took second, but also bettered Hawkins' standard, running a 26.34.
"I'm excited," Cummings said, "but I still have a lot of work to do."
Despite Reichenberg's big day, Kubasaki's girls fell 87-82 to Kadena in the team standings. Kubasaki did prevail in the boys and overall school champion standings.
In Korea's final regular-season meet at Camp Casey's Schoonover Bowl, Henderson, almost as if she'd heard of Reichenberg's feats, ran the 800 in 2:26.01. Seoul American made it a clean sweep of all boys, girls and school team standings in all four DODDS Korea meets this season.
On Guam, Stefani Loisel won four events in short sprints and hurdles and Kara Guerrero swept all three of her field events, but it was Guam High's boys, led by sprinter Damian Dimmick, who surprised the field at Leo Palace Resort, winning their first meet title this season.
---
---
---
---