Regional rivalries highlight final weekend
---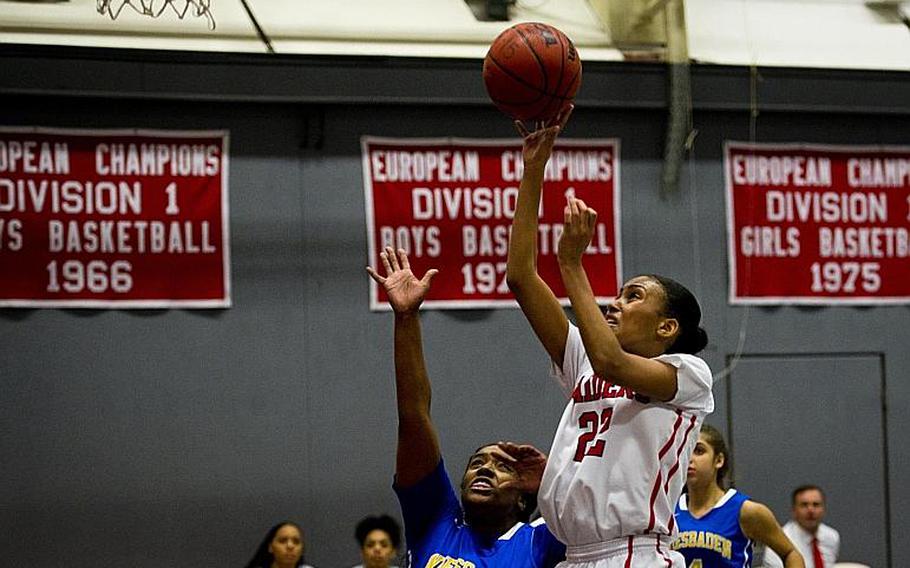 Next week's DODEA-Europe basketball championship tournament will decide six divisional champions. This weekend, the last of the 2016-17 regular season, is oriented towards regional matchups.
In England, Division I Lakenheath and Division III Alconbury play a home-and-home weekend series. The Dragons are usually a formidable opponent for the larger Lancers, but they've struggled this year; the school's boys and girls teams own just one overall win apiece. Lakenheath, meanwhile, could use some momentum as it prepares to navigate the tough Division I brackets.
Elsewhere in the north, Division III Brussels takes on Division II AFNORTH in the latest edition of their Benelux rivalry.
In Germany, Division III power Baumholder will tangle with Division II Bitburg, its closest local rival of comparable size. The Bucs are strong contenders for both the small-school boys and girls crowns, and could boost their burgeoning reputation with success against the solid Barons.
Meanwhile, Division II frontrunner Black Forest Academy continues its late-season Division I swing with a set against Vilseck.
In Italy, northern neighbors Vicenza and Aviano will meet for the first time this winter. The two were Division II rivals until the recent divisional realignment, but this geographic rivalry still has plenty of energy to sustain it.
Another all-Italy matchup sees Naples host Division II Florence in advance of its Division I playoff run.
This weekend's season-ending schedule also features a handful of divisional games that could be previews of the upcoming European tournament.
Division III contenders Ansbach and Hohenfels will jockey for seeding position in a home-and-home set Friday and Saturday.
In Division I, undefeated girls frontrunner Stuttgart tangles with Kaiserslautern, one of its top pursuers, to headline a matchup between two of DODEA-Europe's three biggest schools. Boys leader Wiesbaden, meanwhile, looks to continue a winning streak that has spanned all of 2017 in a Saturday visit to SHAPE.
broome.gregory@stripes.com
Twitter: @broomestripes
---
---
---
---