Far East track preview
Records in cross hairs at season-ending meet
by
Dave Ornauer
May 20, 2017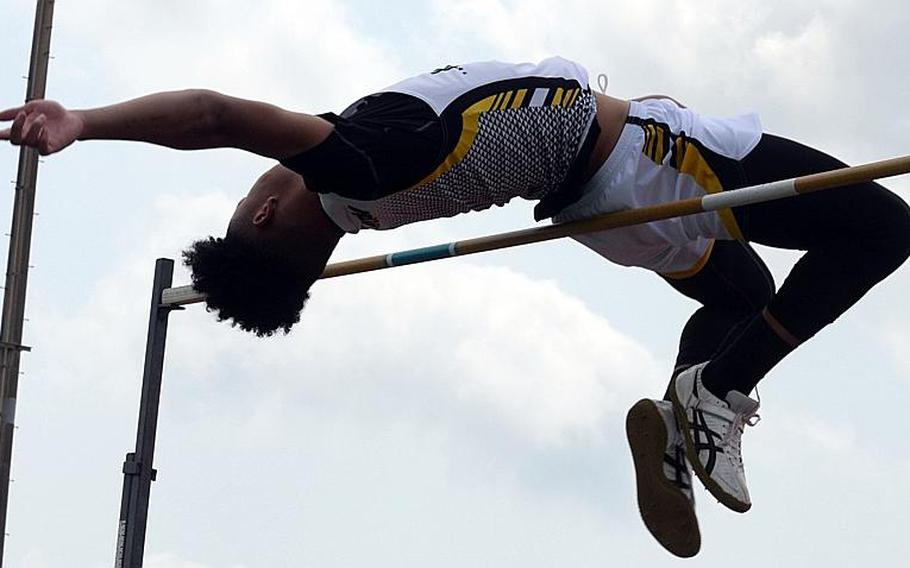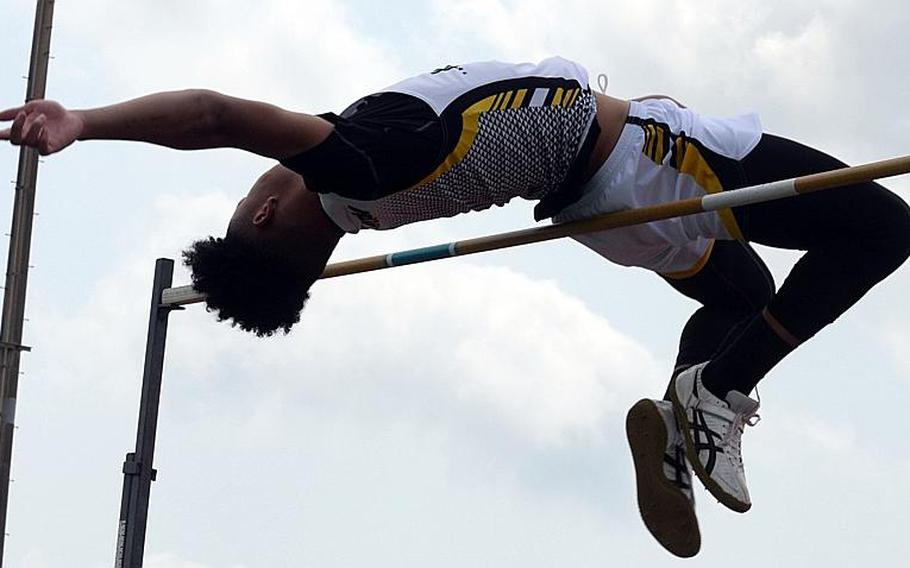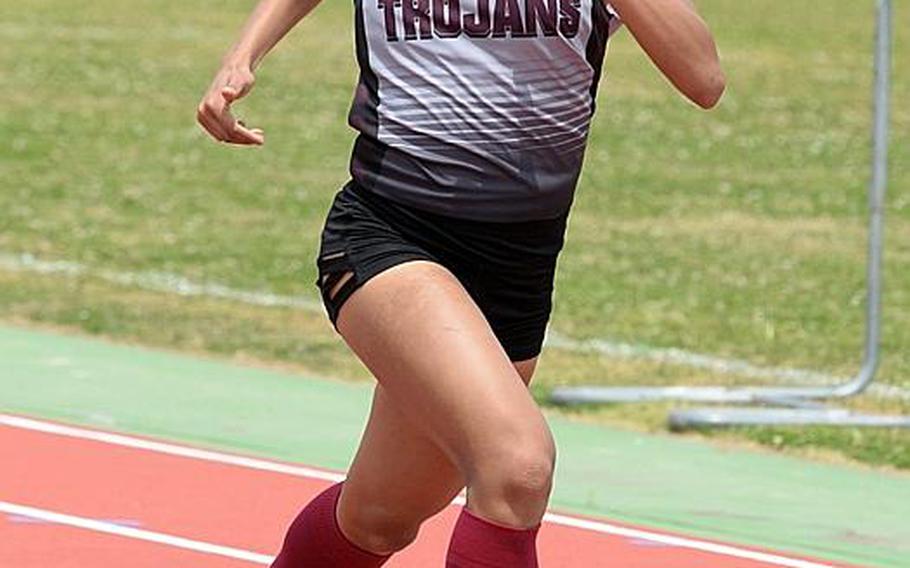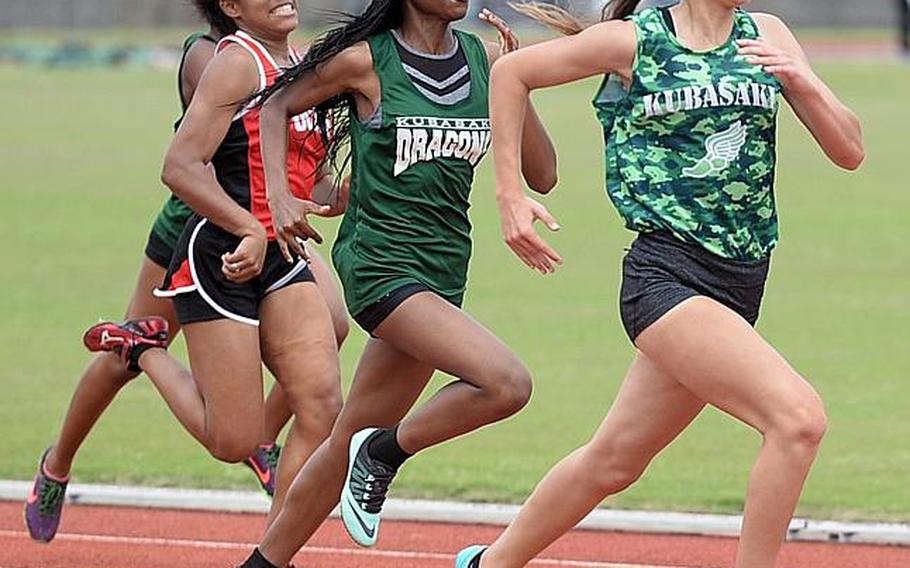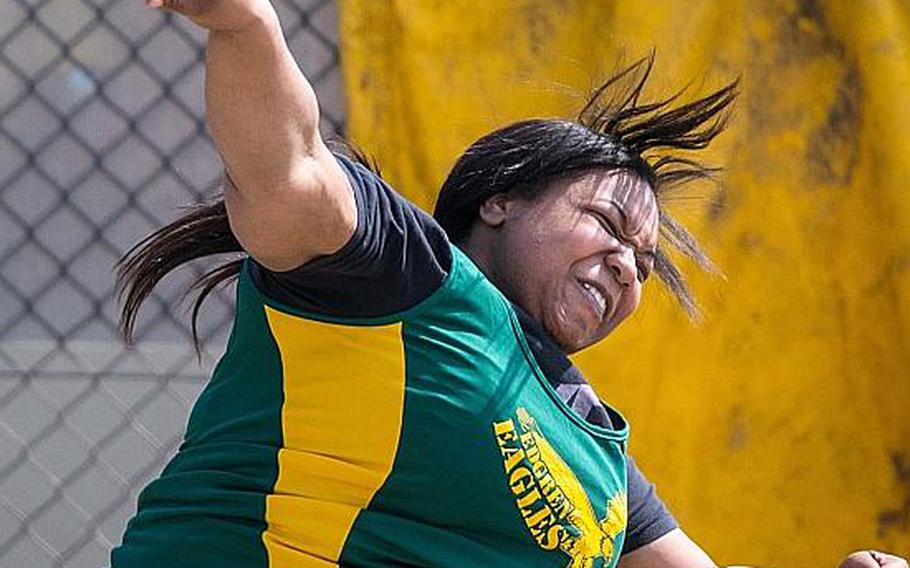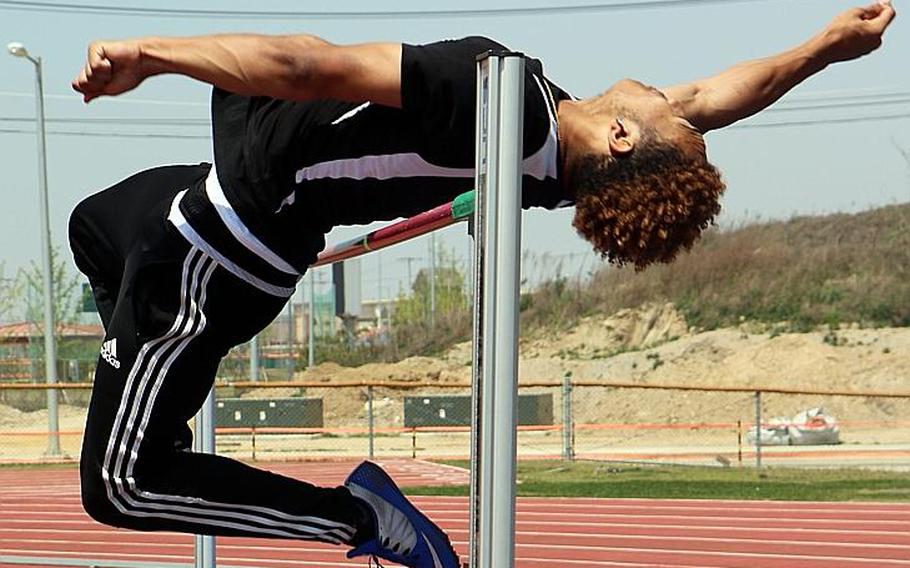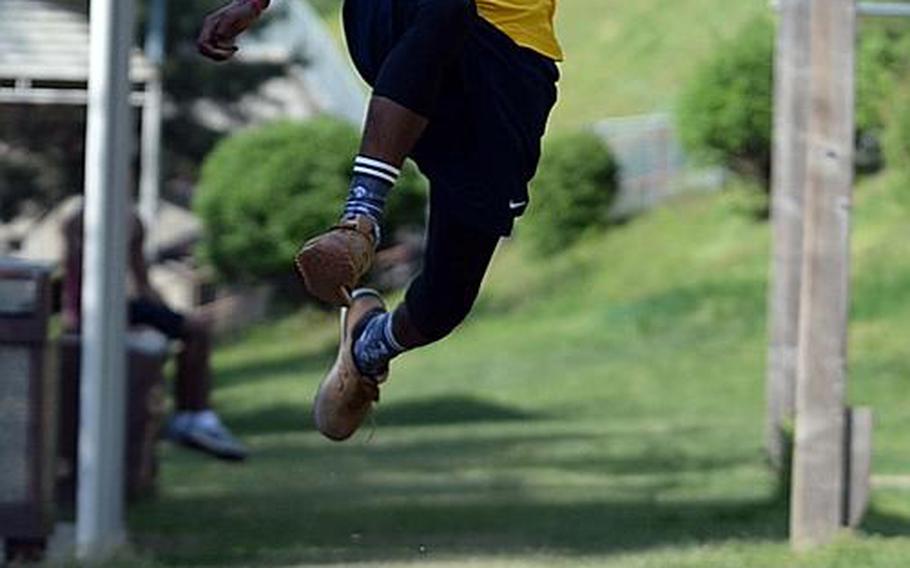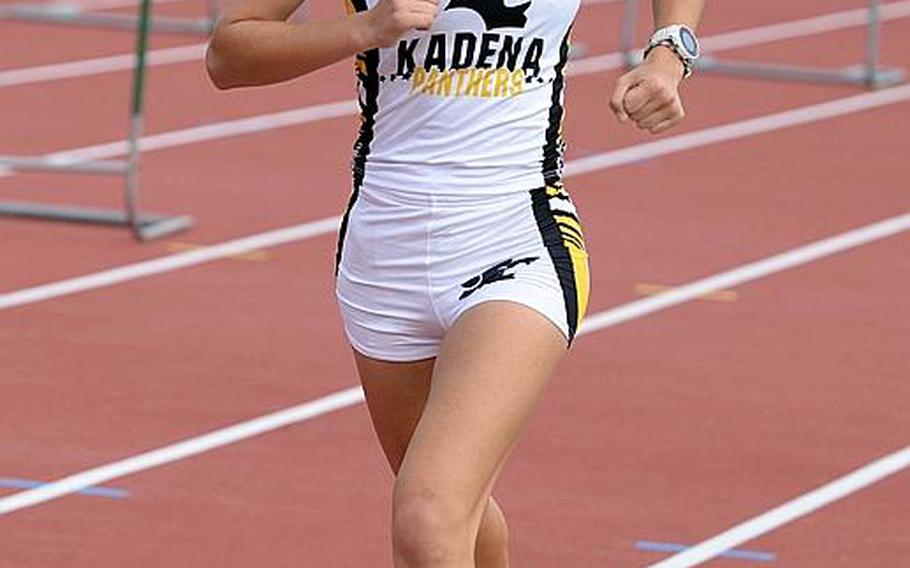 YOKOTA AIR BASE, Japan – Britt Sease and the Zama girls relay team enter the 2017 Far East Track and Field Meet having set new Pacific records across 400 meters less than a week ago.
But they seem to feel their bests, set in last Tuesday's Kanto Plain finals at Yokota's Bonk Field, are yet to come.
Sease, an American School In Japan senior, ran the 400 in a region-record 48.06 seconds. Meanwhile, Zama seniors Ti'Ara Carroll and Tasia Nelson, junior Faith Bryant and freshman Gwen Andersen broke the region's 5-year-old 400-relay mark in 48.54 seconds.
And the Trojans achieved that despite less-than-perfect handoffs. "We have to practice," said Bryant, adding that the team plans to work on handoffs Sunday, in the run-up to the meet. The old Pacific record was 49.17, set in the 2012 Far East meet by Kadena.
This year's event kicks off at 10 a.m. Monday at Yokota's Bonk Field.
"We're still not perfect," Bryant said. "But we feel we can run a sub-47; that's our goal. I'm really excited. I can't wait. I talk about Far East all the time."
"They can definitely do it," Zama coach DeAngelo Galang said. "They'll work on their handoffs. If things work out as planned, they can do it."
As for Sease, he feels he can beat his Far East meet record of 48.59, set last May, and that a sub-48 is possible. "I was expecting to go a little faster" last Tuesday, he said. Sease's personal best, he said, is 47.55, which he ran last summer in the States.
Sease also holds the Pacific record in the 800 with a 1:51.89, set April 22. A week later, ASIJ as team broke the region mark in the 3,200 relay with an 8:06.52, with Sease running the anchor leg.
Sease said he would like to go below 1:50 in the 800; "that would be really nice," he said. But the finals in the 400 and 800 are scheduled 90 minutes apart on Tuesday, the second day of the meet. "I will try" to break both records, Sease said.
"He's been so amazing to watch," Galang said of Sease. "He's been running by himself, just him and the clock."
In addition to Sease and Zama's relay runners, the Far East meet also features a Pacific record-holder in the girls shot put – the first Robert D. Edgren athlete to hold a region mark, Brianna Hunter, a transfer from Knob Noster (Mo.).
The senior debuted on March 25 at Yokota by throwing 12.33 meters, breaking the 20-year-old mark of 11.02 set by Tanna Rivera of George Washington on Guam.
"Nobody's going to touch her," Galang said of Hunter. The meet record is 10.47, set three years ago by Audri Salter of Nile C. Kinnick.
Others within shouting distance of Pacific and Far East meet marks include Nelson of Zama, whose seed times in the 100 and 200 are 12.46 and 25.84 seconds.
Those are close to the Pacific records of 12.26 and 25.52 set by Regine Tugade of John F. Kennedy of Guam, and the Far East meet marks of 12.33 and 25.73 held by Kubasaki's Kaelyn Francis. Nelson's personal bests, set in 2015 at Woodside (Va.) are 12.13 and 24.77.
"She hasn't been pushed all season," Galang said of Nelson, adding that with the competition inbound from Okinawa and Korea, "she'll put it in full gear."
Far East might have had a seventh Pacific record holder, but Chris Sonnenberg, the home-schooled senior who competed for Yokota the past three Far Easts, is training at SPIRE Institute in Geneva, Ohio. He holds discus records for the Pacific (58.04 meters) and Far East meet (54.24).
As for team championships, Nile C. Kinnick is taking aim at a third straight overall Far East Division I team title, while Galang and the Trojans are seeking their fourth straight Division II crown.
ASIJ senior Lisa Watanuki, two-time Far East cross-country champion, leads the Pacific with times of 5:26.48 in the 1,600 and 11:30.02 in the 3,200. With Sease and the relay component, ASIJ could challenge Kinnick for the D-I team title.
Other challengers include Kadena, whose senior Wren Renquist leads the region in the 800 (2:23.48) and is second in the 3,200 (11:44.68). Other Kadena athletes in the running for titles are sophomore twins Hayden and Lydia Bills in the 800 and sophomore thrower Nikeria Albritton; the latter three transferred from Lowndes (Ga.).
"They've been working hard this season and are ready to represent our small island with strong performances," said Kadena coach Maureen Taylor.
Zama also features a distance component in senior Hunter Lund, who leads the Pacific with a 9:35.83 in the 3,200. "He's very quietly put a great season together," Galang said. "We knew we were going to have a very strong group this season."
But that simply means the bull's-eye is that much bigger, Bryant said. "People will be coming for us," she said. "We have to be at the top of our game."
One of those coming for the Trojans will be Humphreys, coach Ron Merriwether said. High jumper Miles Brice leads the region with a mark of 6 feet, 3¼ inches, while sprinter-hurdlers Tim Ward and Jaedyn Jones and jumper Ryan Duncan are in the running.
"Statistics is one thing; performance is another, and athletes control all that," Merriwether said. "We're excited. Hopefully, this is the one."
Twitter: @ornauer_stripes