Far East track
Record-setting season ends with final meet
---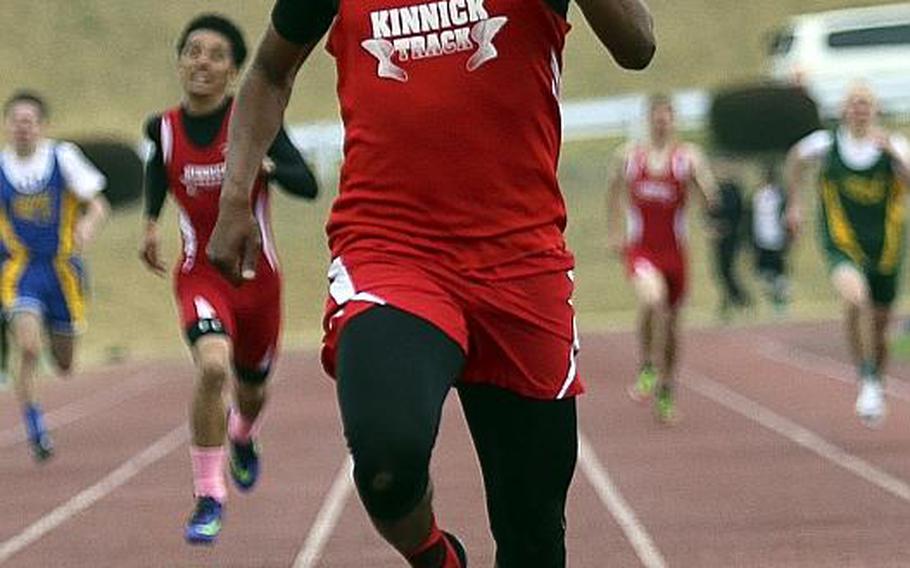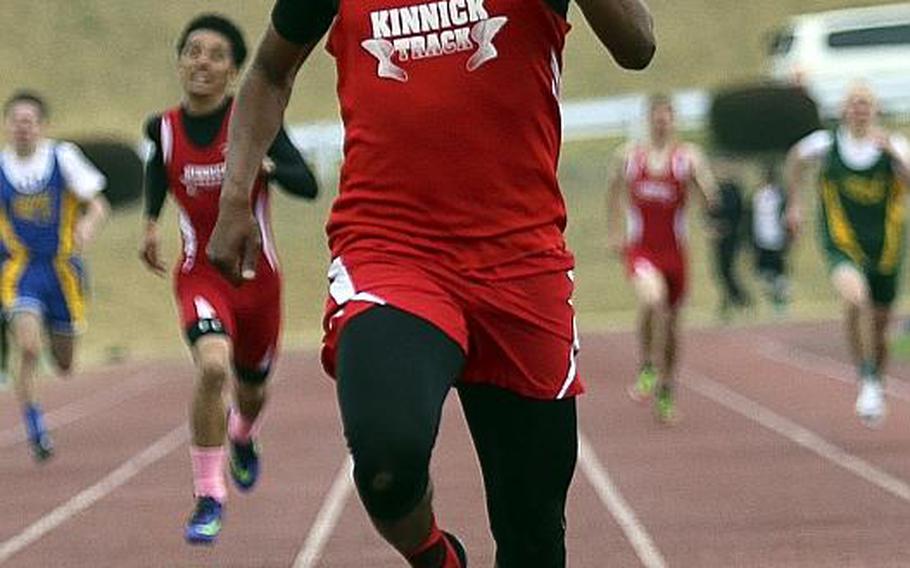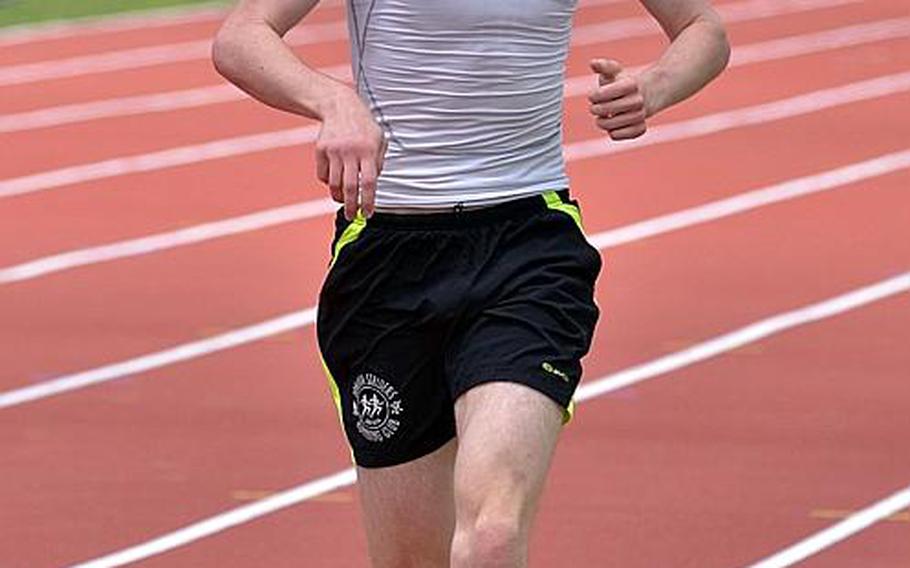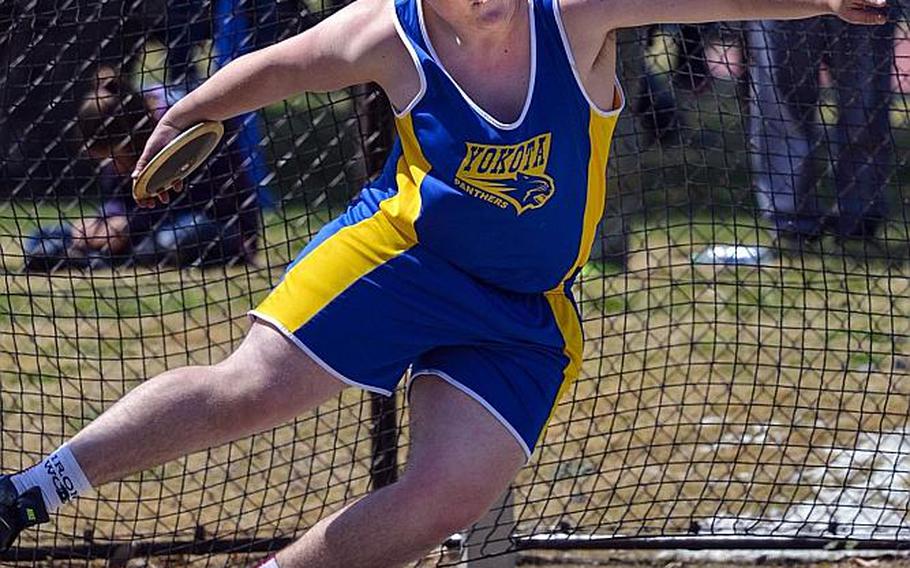 YOKOTA AIR BASE, Japan – Every time they beat their own personal bests, they break regional track and field records as well.
Sprinter Jabari Johnson, distance runners Daniel Galvin, Britt Sease and Evan Yukevich and discus thrower Christian Sonnenberg have headlined a Pacific track spring like no other before them. And they get to try to rewrite records again at this week's Far East meet.
"He can't PR any more without breaking a record," coach Luke Voth says of Johnson, a senior who has broken his own northwest Pacific records in the 100 (10.78 seconds), 200 (21.28) and 400 (48.25), the latter two twice this season. "Danny's the same way. So's Chris."
Voth was speaking of Galvin, a Yokota senior who held the northwest Pacific records in the 800 and 1,600 as a sophomore, lost them earlier this year and only last week at the Kanto finals got the 1,600 back with a time of 4:18.23.
Christian Sonnenberg, a Yokota junior, has broken his regional discus mark four times and currently sits at 56.40 meters. Sease, an American School In Japan junior, supplanted Galvin as regional king of the 800 (1:54.63) earlier this season. And Yukevich seized the 1,600 from Galvin in March before Galvin took it back.
"I haven't seen anything like this," said Voth, who's been around since the start of the Far East meet era in 2010.
"It's been pretty impressive," said Dan Galvin, Yokota's coach and Daniel's father. "It's special in a lot of ways. The talent out here is pretty strong, and there are others coming up behind them."
Voth ran collegiately in the States and says that the record-setting group could "compete in any state you send them to."
"We're starting to see in small percentage some Pacific athletes catching up the States in certain events" in terms of competition, Voth said. "Danny's one of the better ones. So's Evan. Jabari, he's incredible, and so's Chris."
The number of entries for this year's Far East is proof positive, said the meet's marshal, Bruce Carrick. As an example, just 17 athletes entered the boys 1,600-meter run for last year's Far East; this year, 28 entered, and that field was cut to 24.
"There are a lot more folks entered into Far East events this year, and with better seed marks," Carrick said. Except for girls distance and field events, the qualifying standards "are significantly higher this year."
This week's Far East meet for the fifth straight year is being held at Yokota High School's Bonk Field, with its eight-lane all-weather track. Weather forecasts call for sunny skies Thursday, turning partly cloudy Friday.
Twitter: @ornauer_stripes
---
---
---
---