Track preview
Ready, set ... track season finally launches
---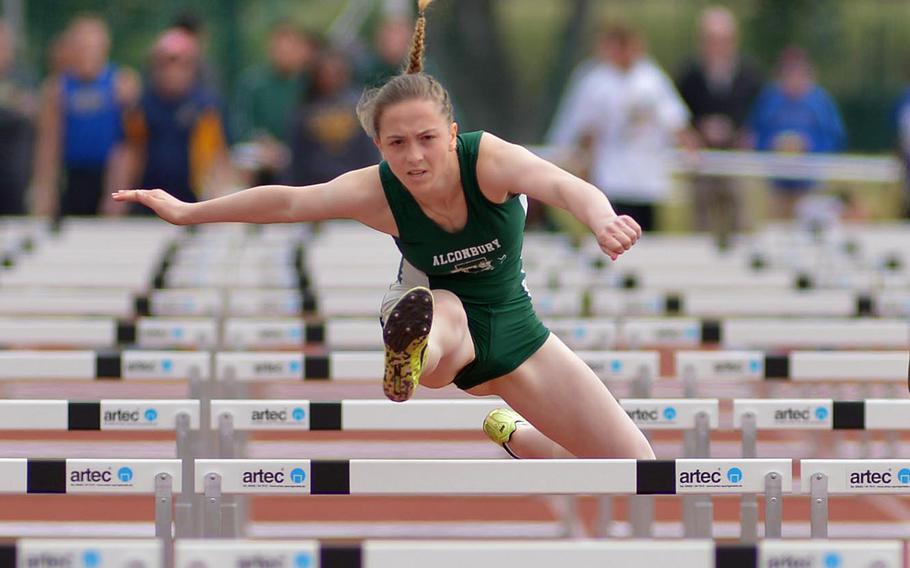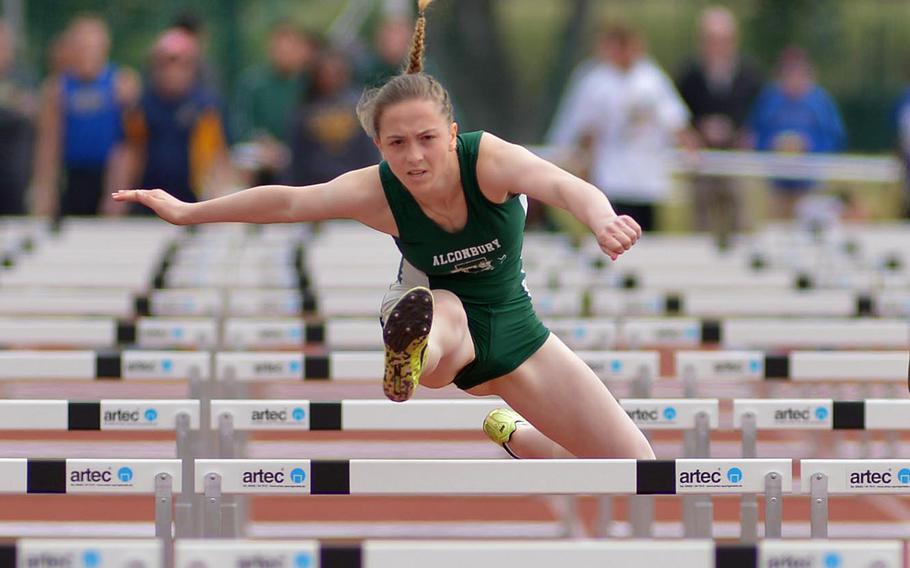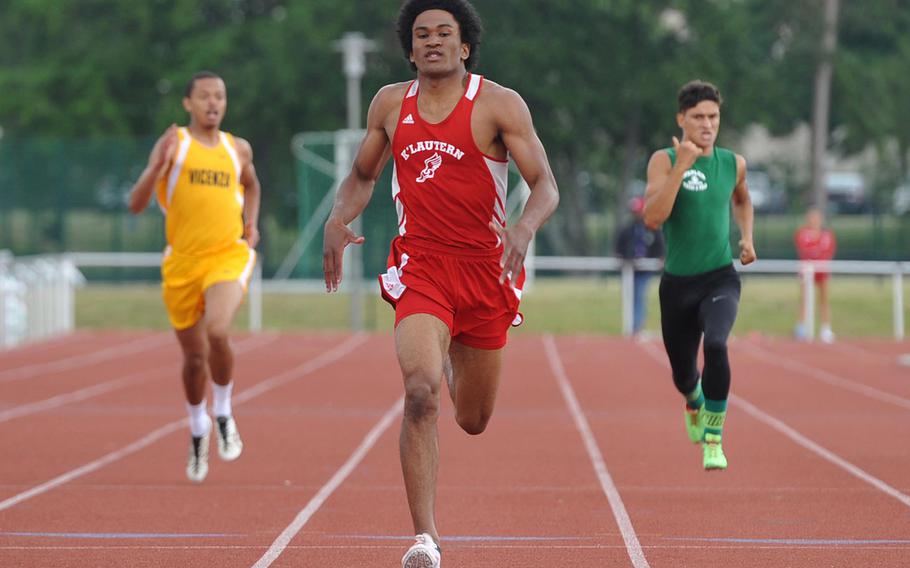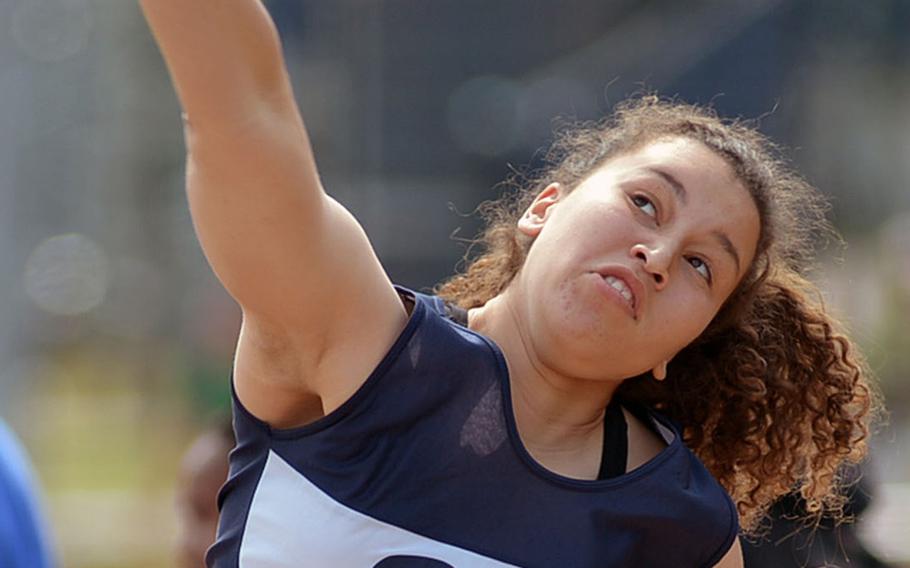 The calendar has long been marked. The athletes are all set. It's finally time to go.
The 2016 DODEA-Europe track and field season opens Saturday with meets at Kaiserslautern, Lakenheath at Naples, signaling the launch of the last sport to start in the organization's 2015-16 athletics calendar.
That late debut leaves just enough time for one Saturday of regular-season action on this side of spring break; the season's second weekend won't come to pass until April 23. From there, it's a six-week straightaway through the European championships, set for May 27-28 at Kaiserslautern High School.
Girls The defending champion Ramstein Royals are loaded across the board with talent, ranging from proven performers to promising newcomers. In fact, the Royals are so deep that some of DODEA-Europe's premier power struggles will play out primarily within the Ramstein roster.
Count senior Denee Lawrence among Ramstein's most accomplished returnees. The reigning 100-meter dash champion also finished in the top three in Europe at 200 and 400 meters and is a threat to sweep the three sprints this spring. Sophomore teammate Yhari Dupree, who along with Lawrence comprised half of Ramstein's record-setting 4x100 relay team last year, is among Lawrence's most dangerous rivals in all three of those events.
In the longer distances, Royals junior Katelyn Schultz returns to defend her European title at 3,200 meters while vying again for 1,600 and 800-meter titles. But she'll face in-house challenges in those events from freshman Holly Moser and senior Quinci Cox.
Ramstein coach William Buckley is very confident in the group he's assembled.
"We are in a great position to repeat last year's performance," Buckley said.
Meanwhile, returning runner-up Stuttgart expects to contend again even as it deals with the loss of elite athletes such as 2015 Stars and Stripes girls track Athlete of the Year Julia Lockridge. The Panthers will look to seniors Gabby Garcia, Elizabeth Donnellan and Kayla Hampe to maintain the program's momentum.
Local divisional rivals Kaiserslautern and Wiesbaden represent further threats to Ramstein's reign, though both schools will need to register a week or two of regular-season results to really see where they stand in the team race.
"We're unpredictable," Wiesbaden coach David Brown said. "So many new young athletes."
In the smaller divisions, the realignment of Ansbach pits the 2015 Division II champion Cougars against the reigning Division III champion Alconbury Dragons while leaving Division II stalwarts such as AFNORTH and Black Forest Academy in line for the abdicated DII crown.
Ansbach coach David Dickens has a resilient squad despite the school's steady drop in population, and the program figures to perpetuate its high-level hurdling history behind Shermaine Nesbitt, Amelie Carlisle and Alona Wright.
Alconbury junior Olivia Sealey, the reigning champion in the 100-meter hurdles and a contender in the triple jump, long jump and high jump, is among DODEA-Europe's best athletes at any level.
Boys The Stuttgart Panthers are the only program to finish in the top three in both the boys and girls Division I race last spring. They'd like to maintain that position this spring despite heavy roster turnover.
"We lost several key seniors, but believe our returnees and underclassmen will come up and replace those that left," Stuttgart coach Philip Bailey said.
Bailey's squad does have several standout seniors to lead the way. That list includes 800-meter contender John Bowman, high-jump specialist Jacob Milton and 2015 Stars and Stripes boys cross country Athlete of the Year Hunter Ficenec.
Runner-up Naples and third-place Kaiserslautern figure to remain in the title hunt this spring along with Ramstein and Wiesbaden. Kaiserslautern coach Lauren Pantone reports 10 returning boys varsity athletes, with senior David Zaryczny contending for individual titles at 100 and 200 meters even as he defends his 2015 European title at 400 meters.
But overall, the Raiders are likely in the early stages of contention.
"We are a very young team this year," Pantone said. "So our main focus has been fundamentals and building a strong foundation in each of our athletes."
In Division II, Bitburg boasts a very strong core of experienced performers. Senior John Blake will chase a high-jump title after an ill-timed injury dashed his hopes last spring. Junior Curtiss Wilson is a standout sprinter and fixture of the Barons' relay teams. Junior Matt Holmes took third at 800 meters last spring and will run the 1,600 and relays this year.
Aviano should again push Bitburg for a divisional crown after finishing second last season. Senior runners Jaylen Esposito and Brandon Vigil headline the Saints' roster.
The Division III title was left vacant with Menwith Hill's closure, and Alconbury and Baumholder are among the teams eying the throne after tying for second in 2015.
Baumholder coach Todd Coyour is working with his largest roster "in a number of years," a turnout buoyed by a "very strong freshman class," as the Bucs plan to "get better every meet and stay healthy."
Twitter: @broomestripes
---
---
---
---