DODDS-E soccer - Day 3
Ramstein will meet Patch for girls crown
by
Rusty Bryan
May 20, 2011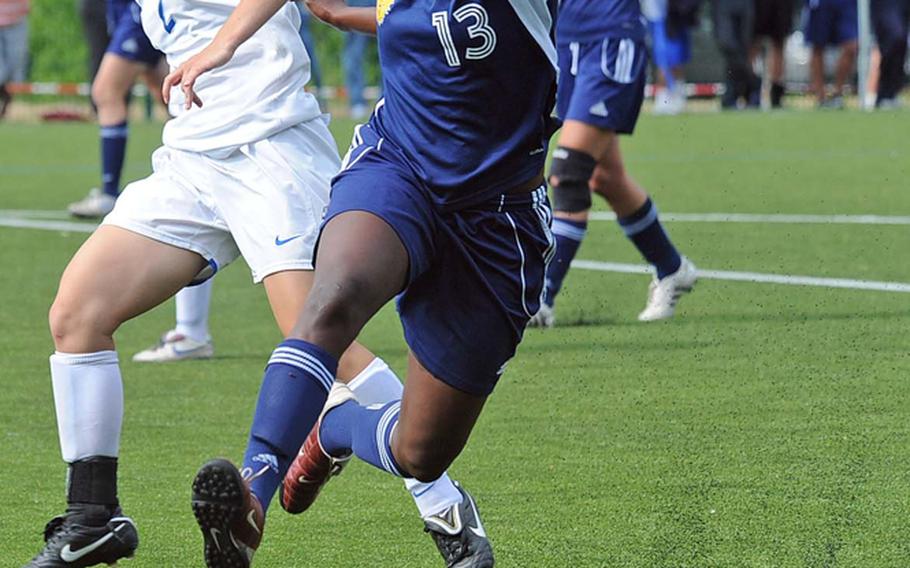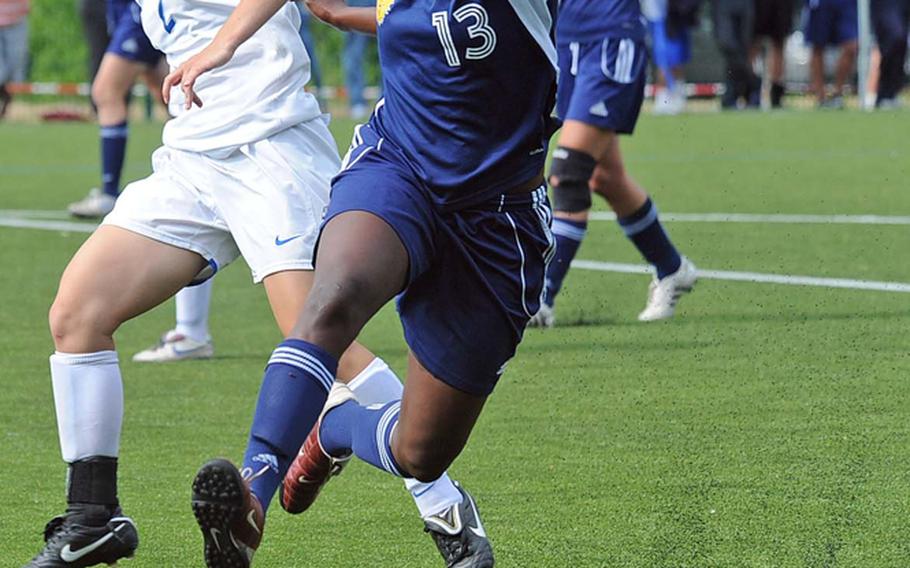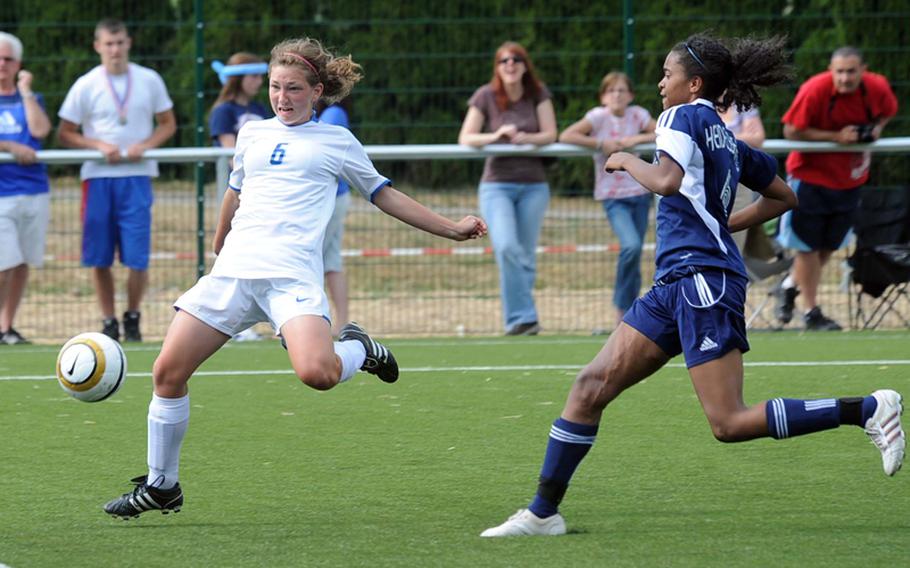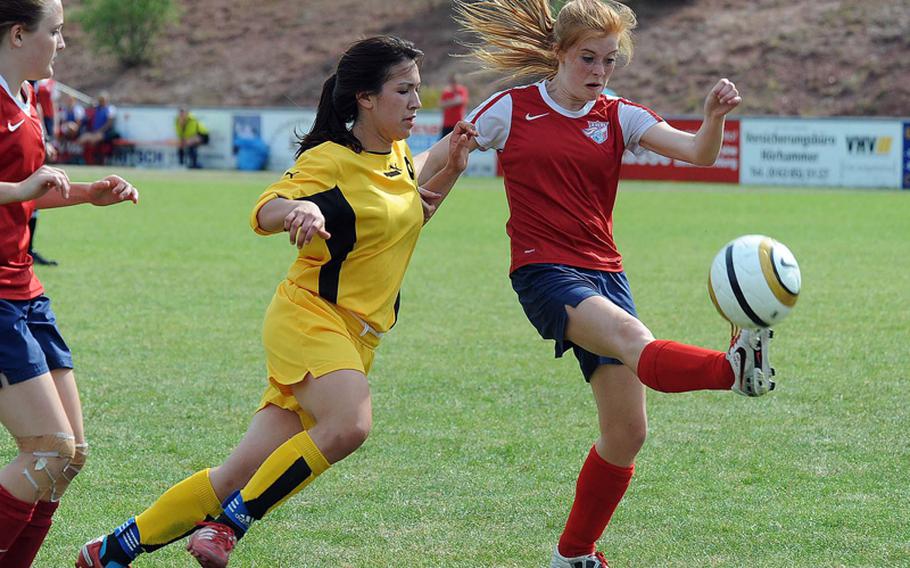 REICHEBACH-STEEGEN, Germany — Defending European Division I girls champion Patch took the long way around Friday to earn its errth in the 2011 championship game, fending off the International School of Brussels, 5-3, in overtime.
"I was pretty confident," All-European Emma Murray, who scored two goals against ISB, said about her mind-set going into extra time. "I knew that once we got our focus back, we'd be all right."
Focus might have been the problem late in regulation during Friday's game. Patch, on the strength of two goals by Carissa Carlson and Murray's first strike, was leading 3-1 in the waning minutes when the normally disciplined Lady Panthers surrendered two penalty kicks.
Jennifer Marten converted the first one for her second goal of the game; Gabriela Macusdottir banged home the second just before the final whistle. It was a shocking end to a period which had seen ISB have but one real chance at scoring.
Patch wasted little time taking charge in the extra 10 minutes. All-European Elysia Verones, whose foul on Marten led to the game-tying PK, atoned with the go-ahead goal on Patch's first possession of OT; Murray added an insurance goal three minutes before the end.
"It was a great game," Murray said. "We definitely played our hardest."
Patch, which was playing without injured All-Europe goalkeeper Ellie Welton, will have to duplicate that kind of effort Saturday, when it is scheduled to take on top-seeded Ramstein in the 5 p.m. D-I championship game on the Lady Royals' home field.
Ramstein throttled No. 2-seeded Heidelberg, 5-0, in Friday's other D-I semifinal.
Josie Seebeck did the heavy lifting for the unbeaten Lady Royals. She scored three goals and assisted on a fourth, as well as providing leadership, according to Ramstein coach Ricardo Buitrago.
"She was very instrumental in getting the girls pumped up," Buitrago said. "She made things happen out there."
Mackenzie Crews and Shannon Guffey scored Ramstein's other goals, and keeper Terri Leigh Obermiller pitched the shutout.
"She was calm and collected throughout," Buitrago said about his keeper.
Murray said she's delighted to be defending Patch's title against top-seeded Ramstein, adding that Patch, which traditionally unveils all-new uniforms in title games, once again will be dressed for the occasion. "We'll be wearing our 'prom dresses,' " she said.