D-I boys final
Ramstein seemingly can't be beat in title games
---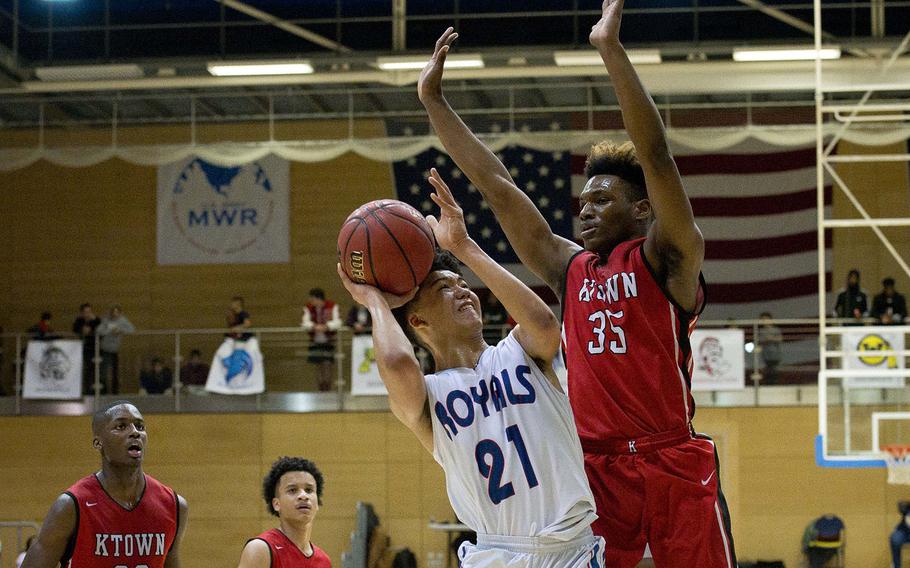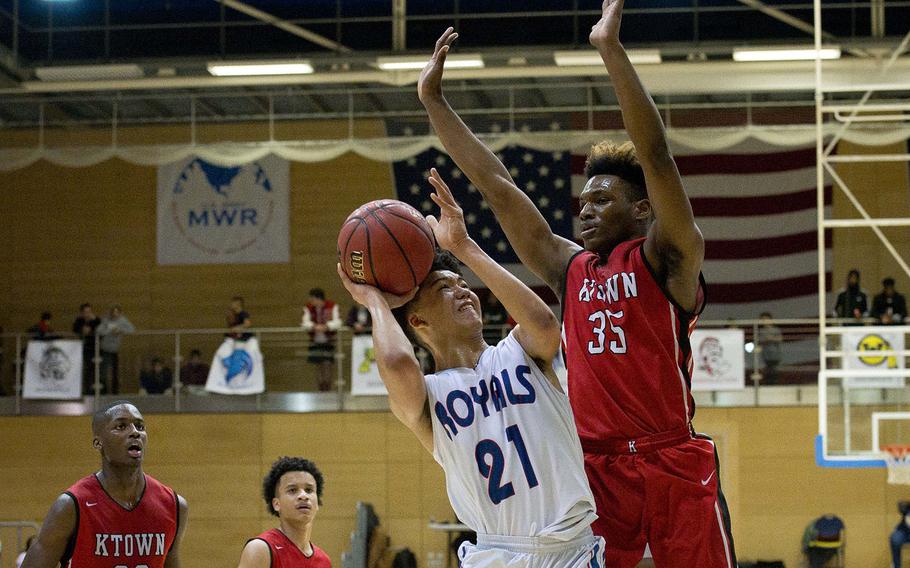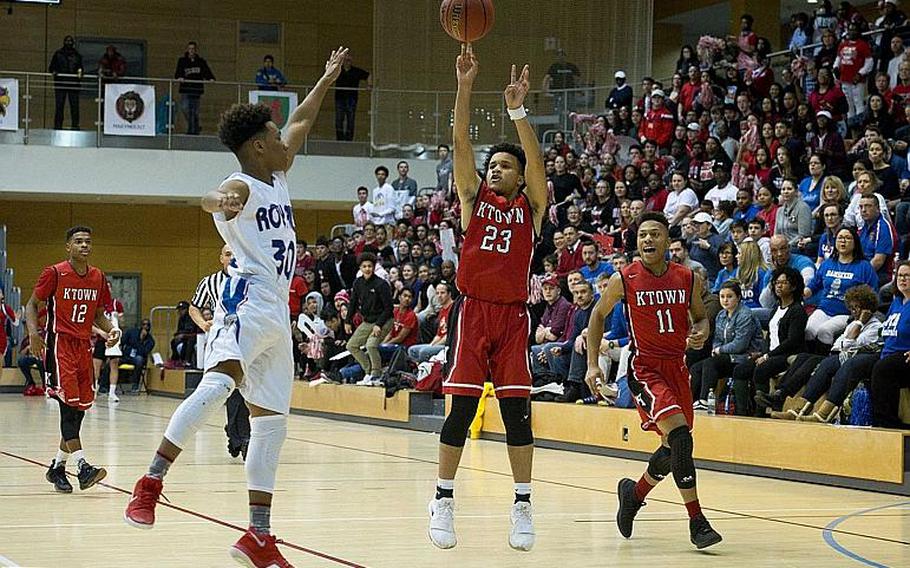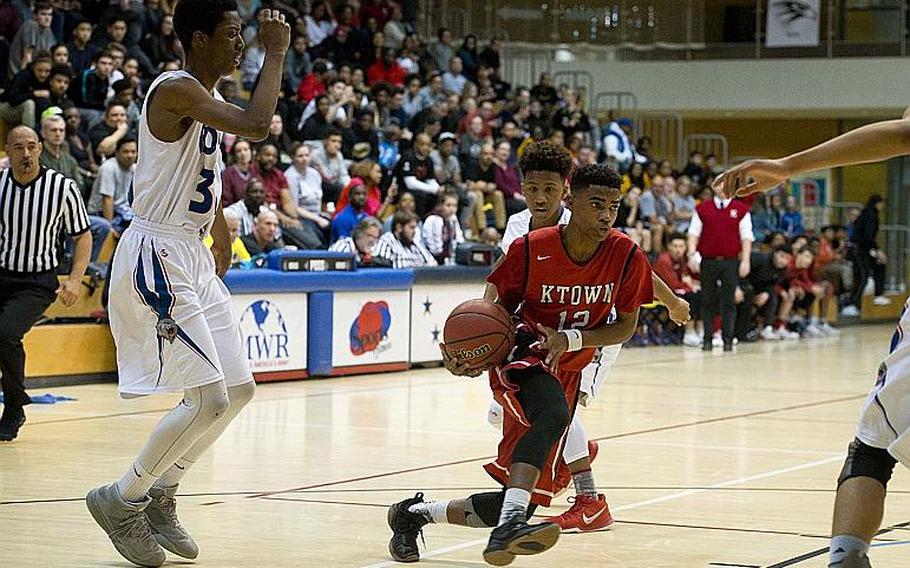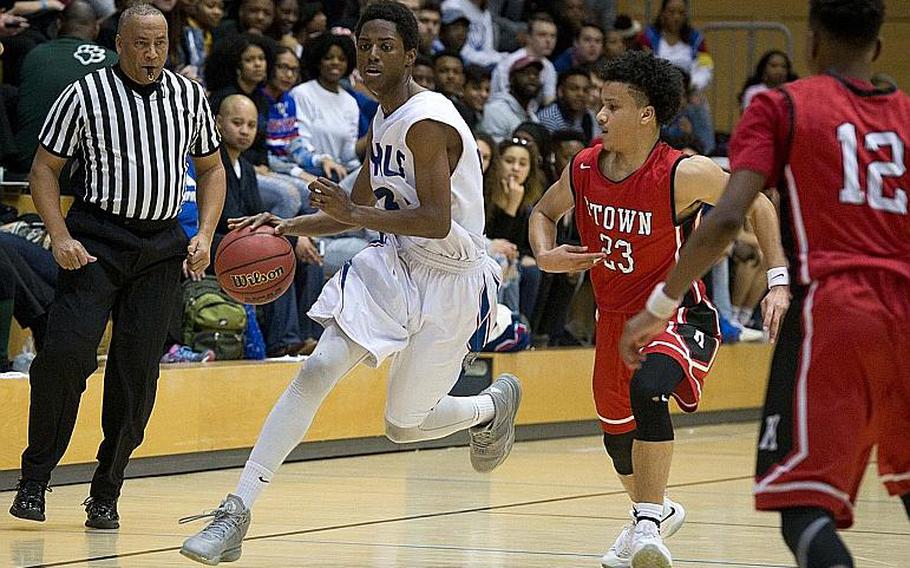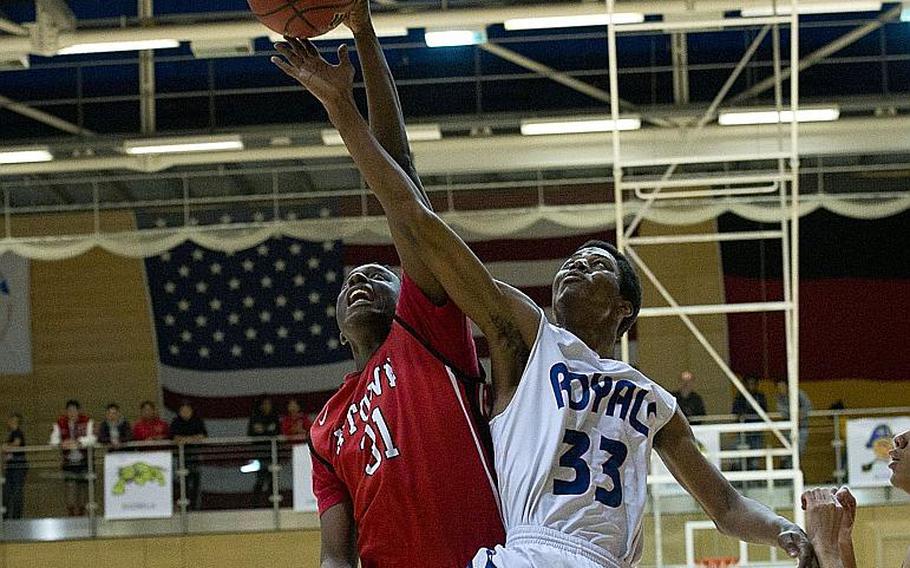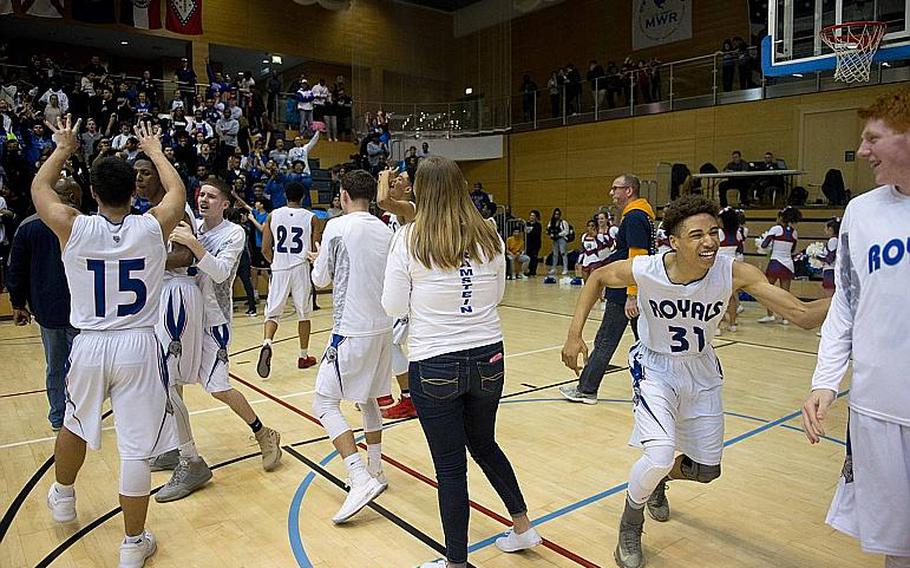 WIESBADEN, Germany — The Ramstein Royals maintained their status at the top of the power curve in the Kaiserslautern Military Community with a thrilling, come-from-behind 46-45 win Saturday over crosstown rival Kaiserslautern.
It's the school's fourth consecutive DODEA-Europe Division I boys' championship.
"We don't really think about championships. We just love playing basketball together and competing," Ramstein coach Andrew O'Connor said. "That's all we ever stress is compete, compete, compete, and we were fortunate to come out with a victory against an amazing Kaiserslautern team."
Joshua Gedeon was the hero for the Royals, nailing a go-ahead three-pointer with fifteen seconds left. With Kaiserslautern forced to foul after a turnover on the following possession, Ramstein was able to limit the Raiders to a last-second desperation three-pointer from Tre Dotson, who was smothered by defenders.
"It's so surreal, it's crazy – I was off all game, and I just hit the biggest shot of my high school career," Gedeon said. "I just happened to get the ball, and converted."
After one half, it seemed the Raiders were en route to a comfortable win, hanging on to a 10-point lead at the interval and looking every inch the better team. The recipe they had succeeded with all tournament was bearing fruit – they were getting it done with a variety of weapons – the outside shooting of Isiah Washington and Santo Starkey, the craft and guile of Ervin Johnson and the all-around games of Tre Dotson and Marlon Robbins.
Of course, as with many games between these two rivals, it wouldn't be so simple.
The Royals, led by the shooting of Naser Eaves, who won tournament Most Valuable Player honors, and Gabe Fraley, stormed back in the third quarter, outscoring Kaiserslautern 21-10. A frantic fourth quarter saw many lead changes and highs and lows for fans and players of both teams alike.
"I think our nerves got us a lot in the first half," O'Connor said. "At the break I just told them that defense got you here, and asked them to turn things up a notch there, and we started knocking down shots."
Kaiserslautern coach Corey Sullivan said that he couldn't predict if his team will be able to break Ramstein's run next season.
"I'm gonna go home, sleep and teach on Monday," he said. "It's DODEA, you don't know anything about next year until November 1st, so we'll worry about it next year. Congratulations to Ramstein, they earned it, it was a great job by them."
The close-fought matchup was a fitting end to a day that featured three boys' championship games decided by a combined 10 points – eight of those in the Division III matchup.
And Ramstein maintains bragging rights not only in their community, but in all of Europe, once again.
Twitter: @DKS_Stripes
---
---
---
---