Ramstein, Saudi Arabia to play for Trans-Atlantic regional title
---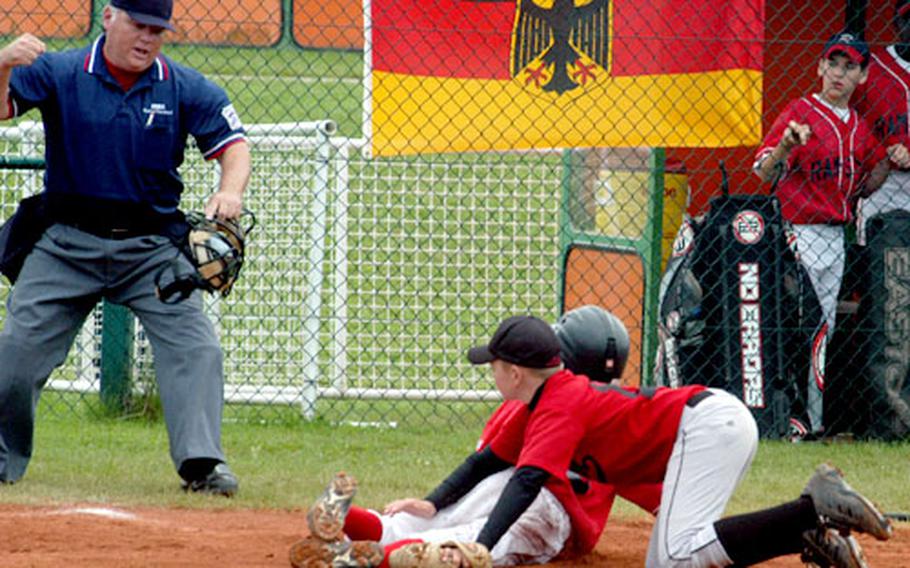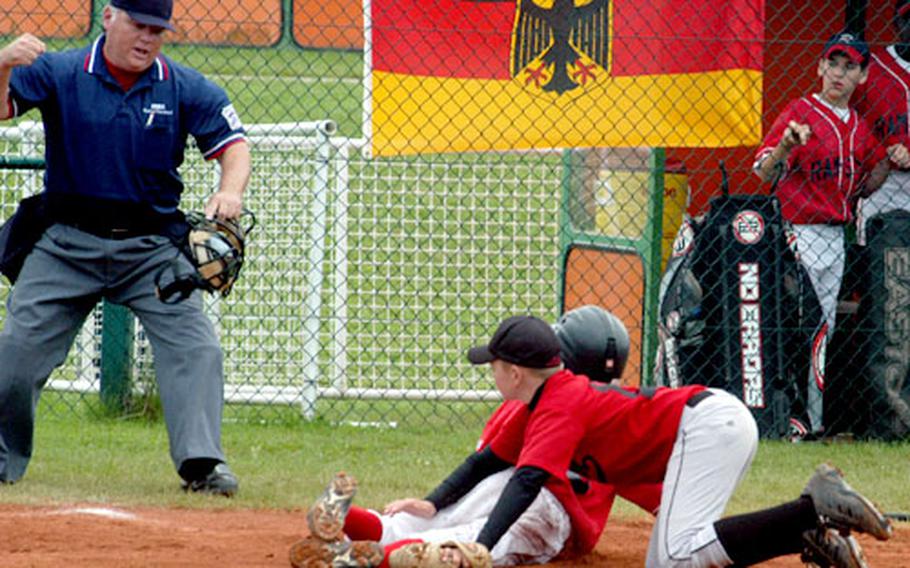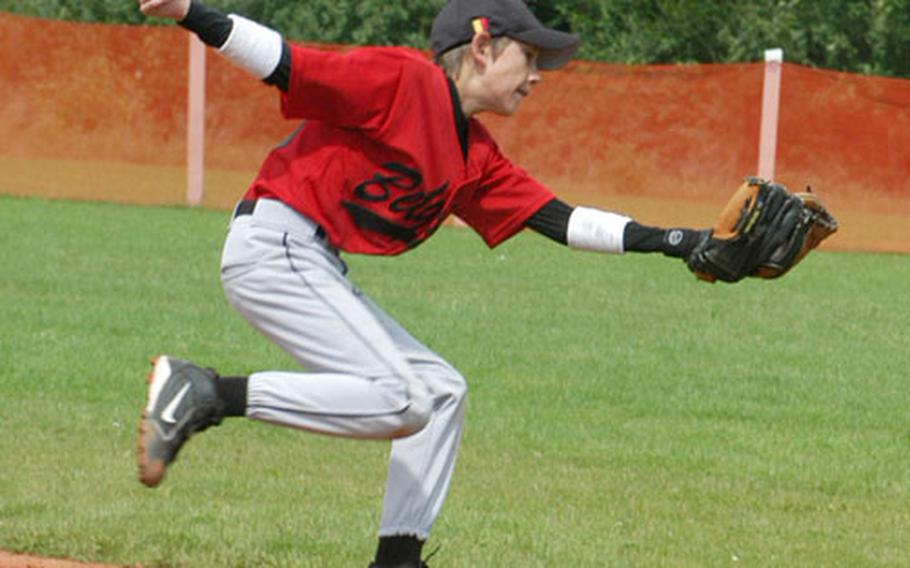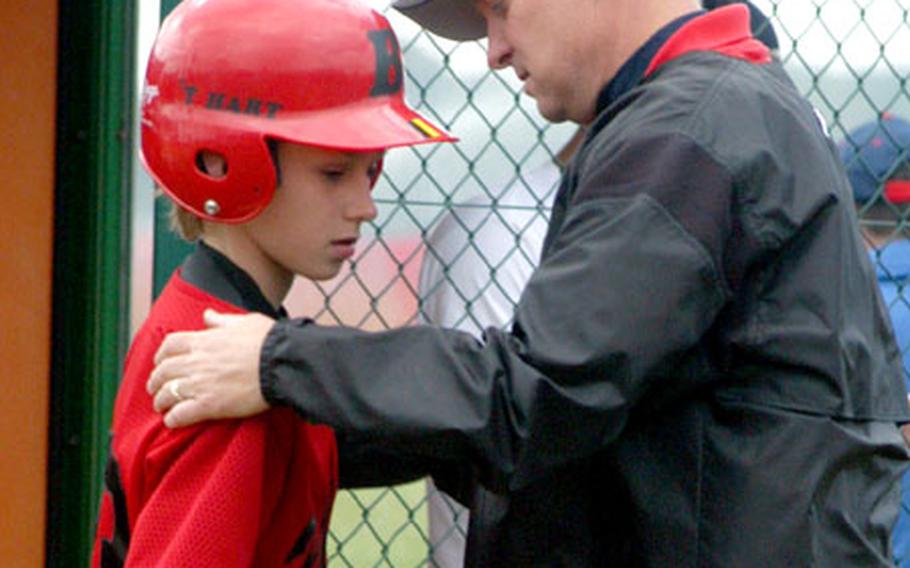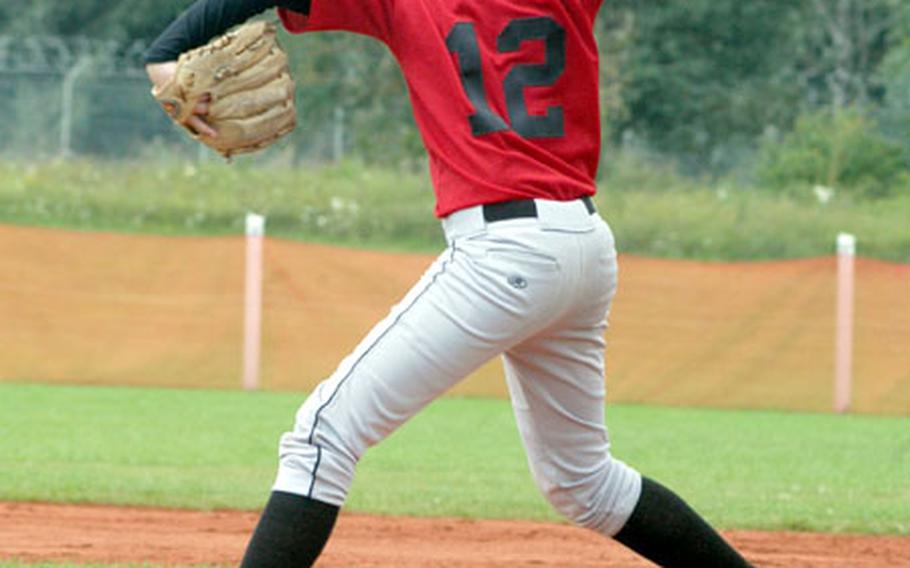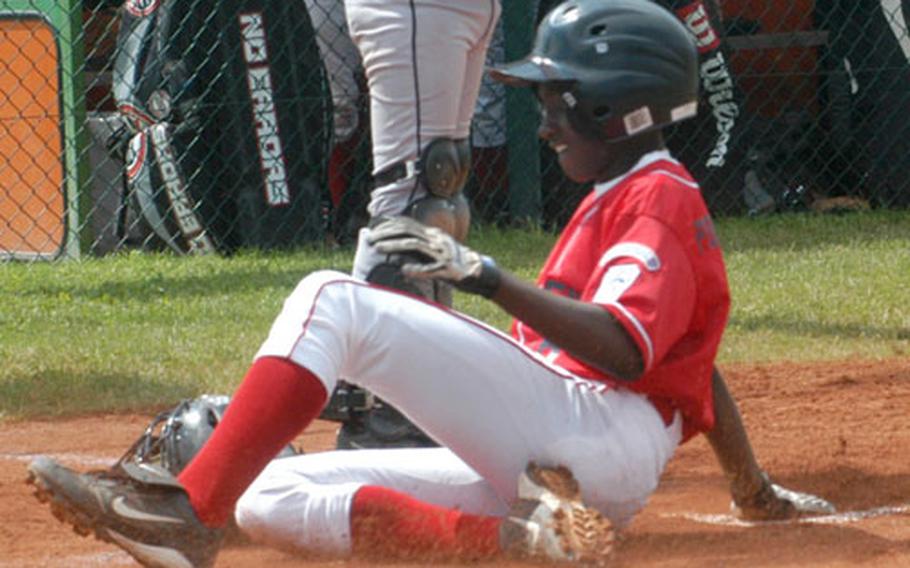 VILSECK, Germany — Ramstein and Saudia Arabia will meet in the Little League Trans-Atlantic Regional final for the third year in a row Thursday after both teams rode aggressive offense and stingy defense to win semifinals Wednesday.
The winner will travel to Williamsport, Pa., to play in the Little League World Series.
Ramstein beat Brussels, Belgium, 8-2, scoring in all but one of the game's six innings. Saudia Arabia kept its tournament shutout streak alive with a 13-0 victory over Rota, Spain.
Devin Johnson got the scoring started early for Ramstein, hitting a liner to left field to score Andre Porterfield. A fielder's choice ground ball from David Novak brought home Matthew Lynch in the second inning.
Ramstein added two runs in the third inning, as Stephen Burns drove in Porterfield and then scored on a single by Michael Fisher.
Brussels battled back in the bottom of the third inning with two runs, but had its rally cut short with the bases loaded.
Brian Flythe offered one of the game's few highlights for Belgium, hitting a triple and then scoring on a passed ball.
Matt Nieusma walked home with the bases loaded before Ramstein pitcher David Novak ended the inning with a bases-loaded strikeout.
Ramstein added two runs each in the fourth and sixth innings, including an RBI double from Lynch, who went 3-for-4. Porterfield scored in each inning on passed balls.
Porterfield wore a large grin after the game, and for good reason. He hit a single and a triple and scored all four times he went to bat.
"Coach knows I'm aggressive on the base path," Porterfield said.
Porterfield also struck out two batters in the first inning before switching positions.
Novak pitched five innings for Ramstein, striking out four and allowing two runs on three hits and four walks. Brussels pitcher Ryan Burr struck out seven batters, allowing eight runs on nine hits and four walks.
In the earlier semifinal, pitcher Andrew Holden led the Arabian-American team from Dhahran, Saudi Arabia, to the team's second victory over Spain in two days by throwing a no-hitter and hitting a home run. Holden struck out seven batters in four innings of play and barely let Rota put the ball in play.
Saudi Arabia's Matt Timoney went 3-for-3, Ryan Bumstead added two hits in four at-bats, and imposing 6-foot-5 first baseman Aaron Durley swatted a triple.
The team from Saudia Arabia, composed of sons of American employees from the oil company Saudi Aramco, has outscored opponents 71-0 in seven games.
The Saudi team has won the tournament 16 times in the past 20 years, said head coach Tommy Bumstead. The last loss, in 1999, came at the hands Ramstein.
That's something Ramstein head coach Gus Ortiz said he expected to repeat Thursday.
"We're going to shock the world," Ortiz said.
---
---
---
---