Track preview
Ramstein boys, Stuttgart girls again teams to beat
by
Gregory Broome
March 28, 2019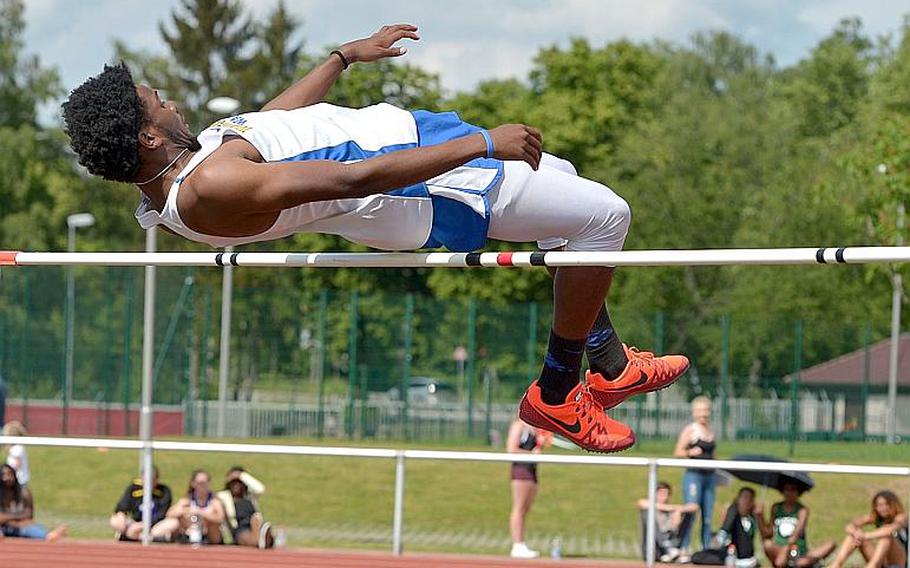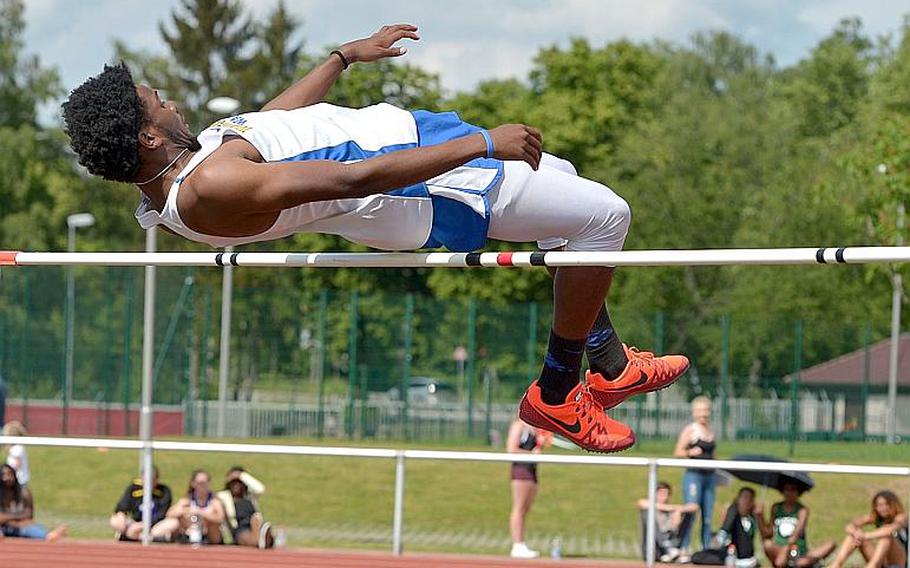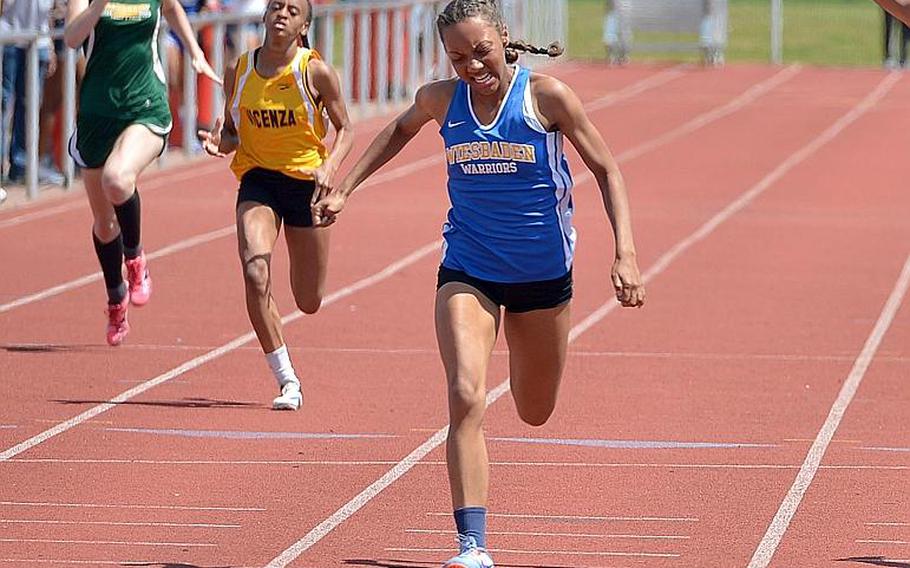 The last sports season of the 2018-19 DODEA-Europe school year begins Saturday with a pair of meets, including a mega-meet at Wiesbaden that will serve as an opening-day preview of the May 25-26 European championships.
Boys The defending Division I champion Ramstein Royals will field another expansive and talented roster this year, leaving head coach William Buckley in a predicament most other DODEA-Europe coaches would envy.
"The challenge is figuring out where to put their talent and utilize it for their success," Buckley said.
The team will have plenty of options to work with. The Royals have top-flight options across the board, from sprinter Dominique Arizpe to longer-distance runners Dashiell Rogers and Denver Dalpias to jumper Jason Jones.
The Wiesbaden Warriors have a similarly accomplished group of athletes this spring, albeit on a smaller scale.
"We have a relatively experienced group, but our team is as small as it's been" in several seasons, Warriors head coach David Brown said. "With fewer numbers, it's difficult to compete with the larger schools."
While quantity is an issue for Wiesbaden, quality is not. Sprinter Markez Middlebrooks and hurdlers Garrett Armel and Caelum Wallace are back to defend their individual European gold medals as the team follows up its strong runner-up finish in 2018.
Lakenheath, Kaiserslautern and Vilseck rounded out last year's large-school top five. The third-place Lancers are facing their own numbers crunch, with only a handful of returning European qualifiers on a team coach Brian Bent called "quite inexperienced."
The Aviano Saints are the reigning champion in Division II. They'll face the same slim field they encountered in 2018, with distant rivals AFNORTH, Black Forest Academy and Rota among their challengers.
The defending champion Baumholder Bucs appear well-equipped to maintain their grip on Division III. The Bucs, who finished an impressive fifth in overall team points at last year's championships, return a pair of senior standouts in hurdler LJ Huxtable and thrower Jeremiah Christopher, though they'll also need to account for a few costly personnel losses from a year ago. A reinforced Ansbach team, a realigned Spangdahlem entry and a rising Alconbury squad are poised to pounce if Baumholder slips.
GIrls The Stuttgart Panthers successfully extended their Division I title reign last spring and remain the team to beat. The two teams behind them in 2018's team race - the Wiesbaden Warriors and Ramstein Royals - remain the two most-qualified programs to do so.
Senior Whitney Bivins headlines Wiesbaden's squad after a gold-medal triumph at 200 meters last spring, but she's not the only proven star on the roster. Junior Catianna Binyard-Turner has never lost in the 4x400 relay, and the Warriors return three out of four members of Wiesbaden's first-place 4x100 relay squad. Junior Anastasia Lerner is a favorite to win the discus event after being unable to compete for last year's crown due to illness.
Distance runners Jordanne Hill and Kristin Lucero are among Ramstein's top contenders.
While the fourth-place Kaiserslautern Raiders are recovering from the graduation of DODEA-Europe legend Jada Branch, the fifth-place SHAPE Spartans may be due for a rise up the standings. Senior distance runner Holly Moser has been a consistent contender throughout her prep career, taking second in the 3,200-meter run and third at 1,600 a year ago.
Defending Division II champion Rota faces a major threat from Bahrain, which will make a title run on the strength of a trio of power athletes. Senior Mikyla Preston finished third in the shot put a year ago, while juniors Lily Smith and Kinnedy Sawyer also bring high-level tournament experience in discus and shot put.
AFNORTH will receive a boost from debuting freshman Tori Morris, an All-Europe basketball player who figures to have a similarly immediate impact as a jumper and sprinter.
Brussels is aiming for a third straight Division III title. Sophomore Nina Duvnjak is a middle-distance dynamo for the Brigands, contributing in the 400 and the team's 4x400 and 4x800 relay units.
Twitter: @broomestripes