Rain dampens Far East tennis tournament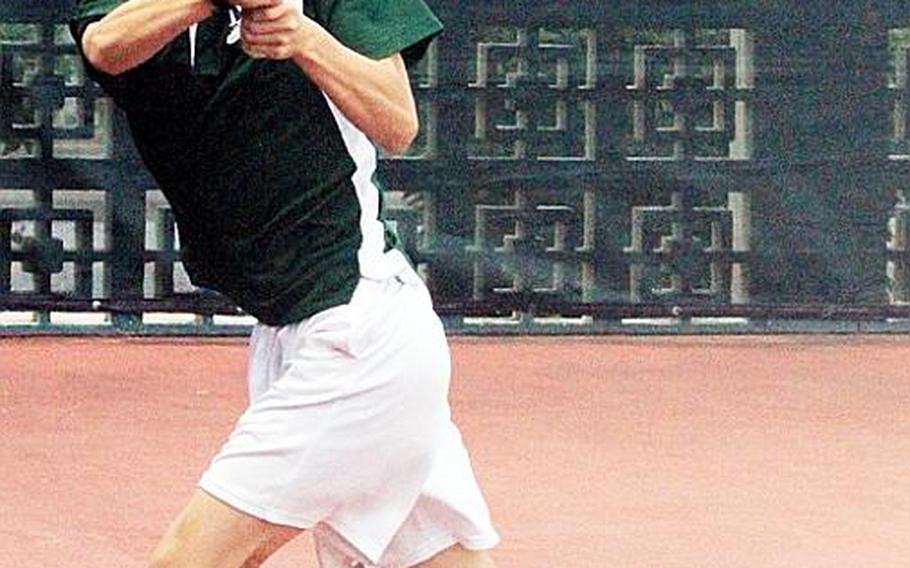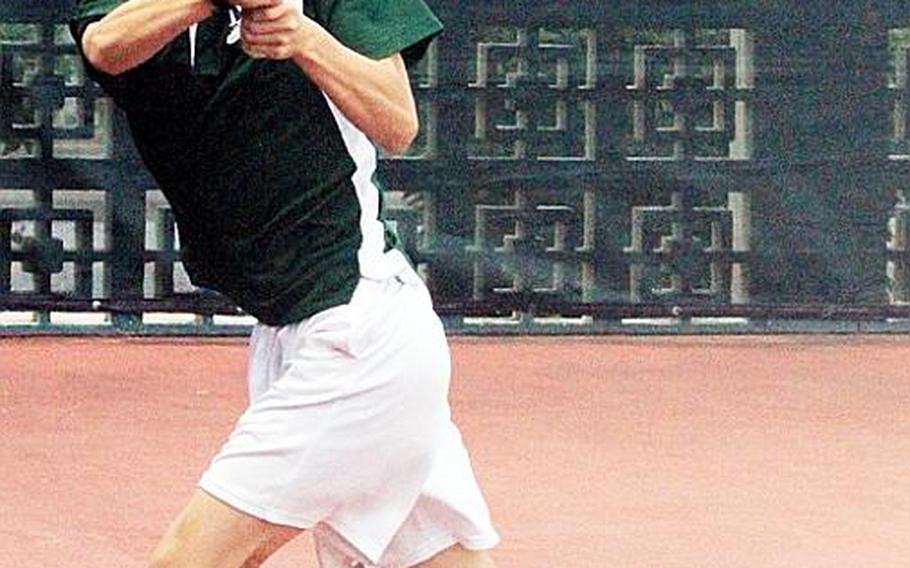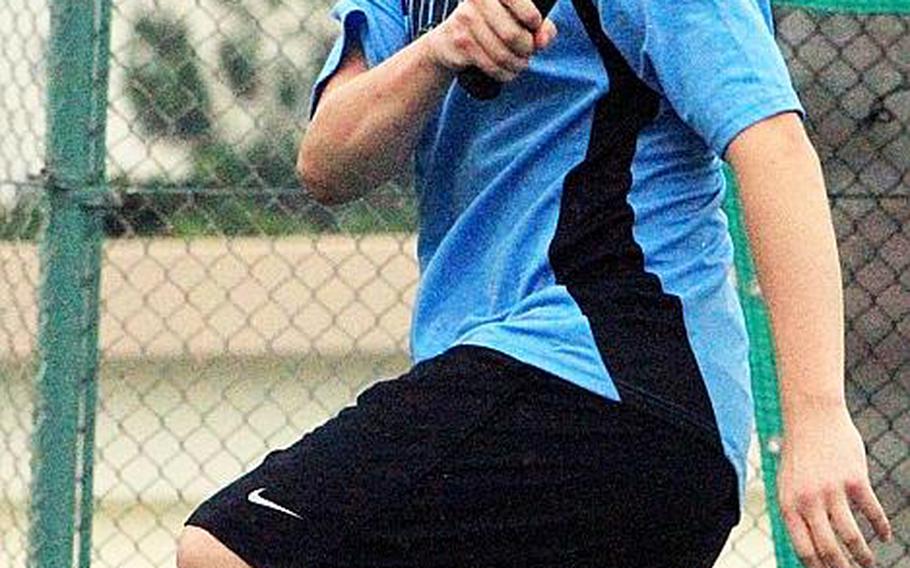 Day-long rainfall, with more in the forecast for Thursday, left organizers scrambling Wednesday evening to find ways to complete the Far East High School Tennis Tournament, which still has 21 matches left to be played in the main singles and doubles draws.
Only semifinals and championship matches remain in the boys singles and girls singles and doubles draws. In addition to those, two quarterfinals remain in the boys doubles and all four mixed doubles quarterfinals have yet to be played.
For the second straight year, the girls singles Final Four is an all-DODDS affair. Last year's runner-up Erika Ettl of Yokota is to battle Chloe Gadsden of Guam High and three-time semifinalist and Okinawa island champion Erika Youngdahl of Kadena is to face Kanto and DODDS Japan champion Tia Burke of Zama American.
Defending champion Kent Shikama of St. Mary's International will meet Christian Academy Japan's Ken Hirata and Seoul American's Russell Midomaru is up against Christian Academy Japan's Wataru Ueno in the boys semifinals.
The forecast for Thursday – the tournament's designated rainout date – called for early-morning rain tapering off by early afternoon. All visiting teams fly home on Friday.
Discussion among organizers ranged Wednesday from playing everything as scheduled to shortening semifinals and championships from best-of-three to eight-game pro sets.
Red Devils, Falcons spikers earn seedsIndoors on the hardwood at Yongsan Garrison, South Korea, where rain is not a factor, Nile C. Kinnick swept host Seoul American 25-20, 25-20 for the second striaght year in division play to earn the No. 2 seed in the Far East Girls Division I Volleyball Tournament playoffs.
Seoul American, the defending champion, got the third seed and a first-round match against Southern of Guam. The Red Devils are to face Kadena.
"They're definitely strong, but they're beatable," Falcons coach Lori Rogers said of Kinnick, which finished fourth last year. As for her Falcons, "we're sitting pretty good. This is the no-give-up team and we're not giving up."
Daegu enduring rougher ride than it looksOn paper, it might seem like Daegu American earned its 4-0 pool-play mark and one of two top seeds in the Girls Division II Volleyball Tournament with ease.
Nothing, coach Joanna Wyche said, could be further from the truth – the Warriors played in what Wyche said resembled a World Cup "group of death," surviving four-set matches with perennial contender Morrison Academy and rising Korea power Yongsan International-Seoul.
"Those were like championship matches," Wyche said, citing the play and leadership of middle blocker Maleah Potts Cash and setter Leanne Quizon as factors in the Warriors' success. "We just battled to the end. It takes a lot out of you. But they have risen to the challenge."