Quick study on the slopes
---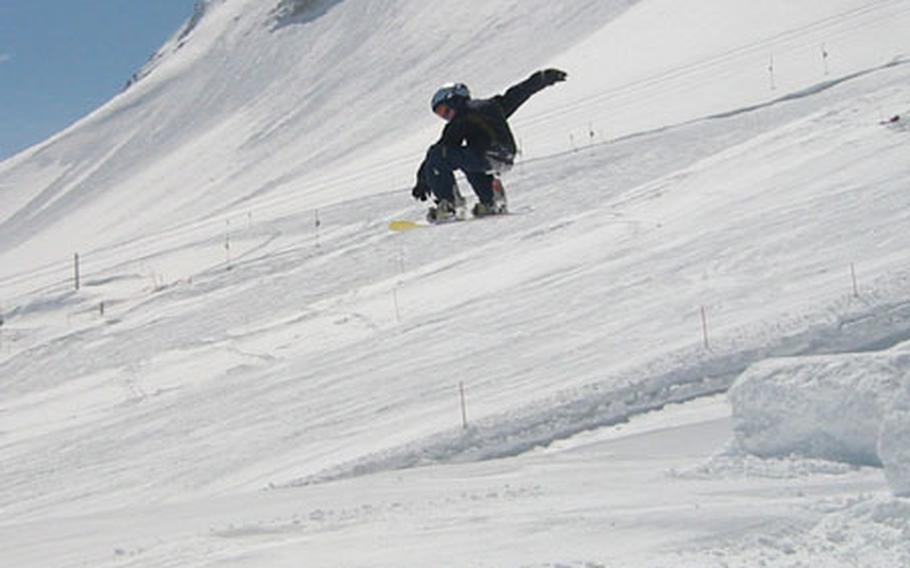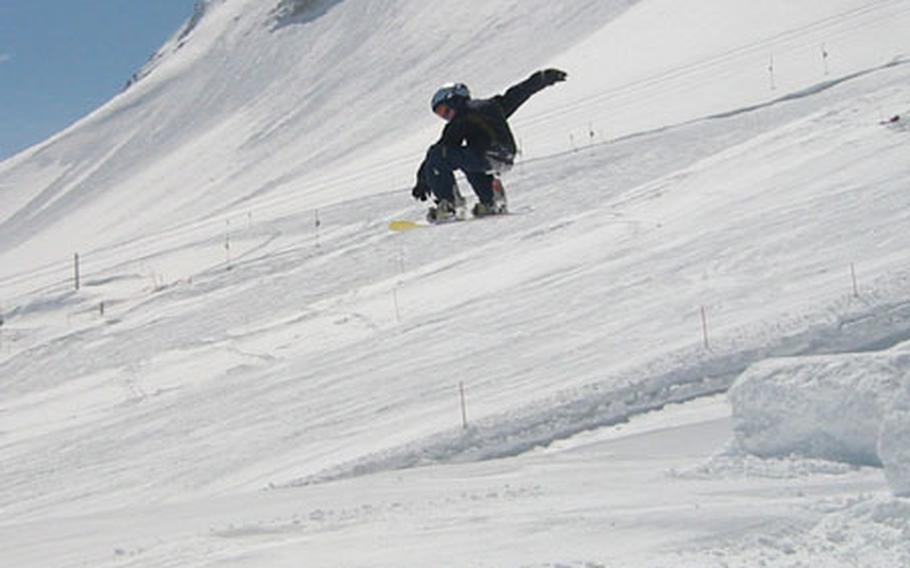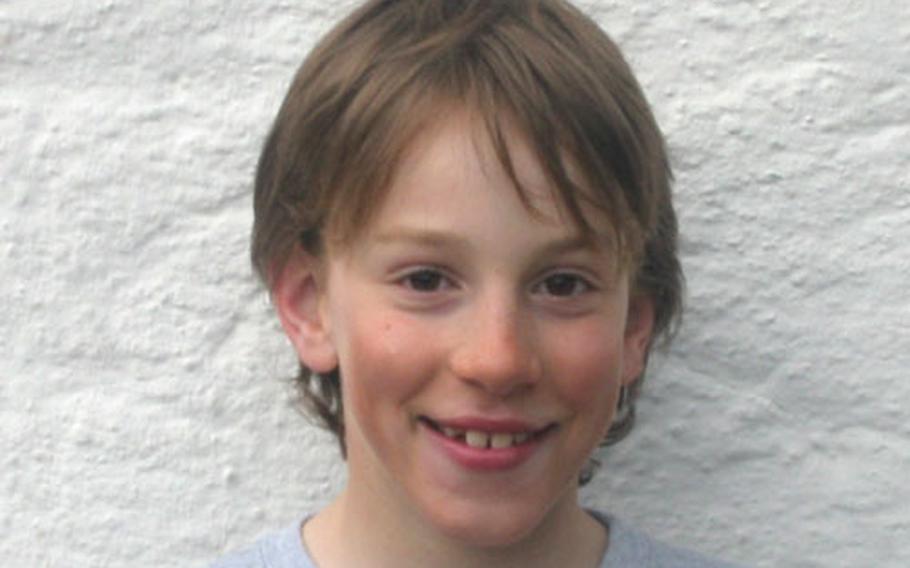 GARMISCH, Germany — For 11-year-old snowboard champion Ethan Morgan, the big appeal of his sport is the big air that comes with it.
"I started out as a skier when I was 3 or 4 years old," Ethan said Tuesday during a break between school and soccer practice. "But when I was 7, I saw snowboarders doing all that stuff in the air, and I switched."
Last month, Ethan ended his second season of competition by tying for his age-group freestyle title in the German Snowboarding Association championships. Finishing two-tenths of a point out of third place in the final day of competition kept him from taking the title by himself.
Morgan also competes in snowboard giant slalom and boardercross, the snowboard equivalent of cross-country skiing, but it's freestyle that still has the tightest hold on his affections.
"Jumping is the most fun," he said. "My best is a 540 — that's one-and-half spins — and I can land a 360, one spin, almost every time. I'm learning how to do a back flip now."
The thought of one's pre-teen son throwing himself upside down and back against the mountain would turn most parents' hair grey, but Ethan's mother, Birgit, said she's not all that worried about injury.
"In the beginning, I was somewhat concerned," she said, "but injuries can happen in any sport. He has good protective equipment. He wears a protective back brace when he races."
Moreover, it's not as if Ethan's other avocations were danger-free. When he's not skiing, Ethan plays hockey for a club in Mittenwald, where the family lives. His summers are filled with soccer, also for a Mittenwald club, and mountain-boarding.
"I got a mountain board for my last birthday," Ethan said. "That's a board with releasable bindings and big tires. I'm thinking of building a jump for it this summer."
If he does, it'll have to be between visits to summer snowboard camps on Alpine glaciers.
"There are two camps in Austria completely geared toward freestyle," Birgit said. "He likes to go to the camps and hang out with the pros."
For all his dedication to snowboarding, Ethan said he isn't planning to become a pro.
"I want to be a computer teacher in Garmisch like my dad [Bill, a teacher at the American school there]," he said. "Snowboarding's just for fun."
Serious fun, that is.
"In order to be able to train more, Ethan moved from Garmisch Elementary School to the German Gymnasium (high school) in Garmisch," said his dad, who as a teacher in the Berlin American School in the 1980s had future PGA champion Rich Beem on his team.
The switch from the American to the German school system all came down to the clock, explained Ethan, a dual-nationality German and American citizen who was born in Okinawa.
"If I had stayed in the American schools, I would have had to go to Munich International School for high school, because we don't have an American high school in Garmisch," he said. "I'd have to leave at seven in the morning and not get home until seven at night."
For the Morgan family, those 12 hours, and an infinite number more, can be better spent on sports than on bus rides.
The choice makes Birgit, a mother of five, the mother of all soccer moms. In addition to seeing that Ethan gets to his hockey practices twice a week in Mittenwald, snowboard club practice once a week in Bad Tölz, and races or games on weekends, the Morgans must also make sure that daughter Natasha, 13, gets to her six weekly figure-skating practices and regular competitions; twin sons Corey and Sean, 7, get to their hockey, skiing and snowboarding sessions, and look after 14-month-old daughter Annika.
"Our winters are very full," Birgit said. And likely to stay that way as Ethan pursues his passion for big air.
"I don't ever want to quit snowboarding," he said. "It's just so exciting."
---
---
---
---