USFJ-AFL football
Productive air attack paces Foster; Yokota evens record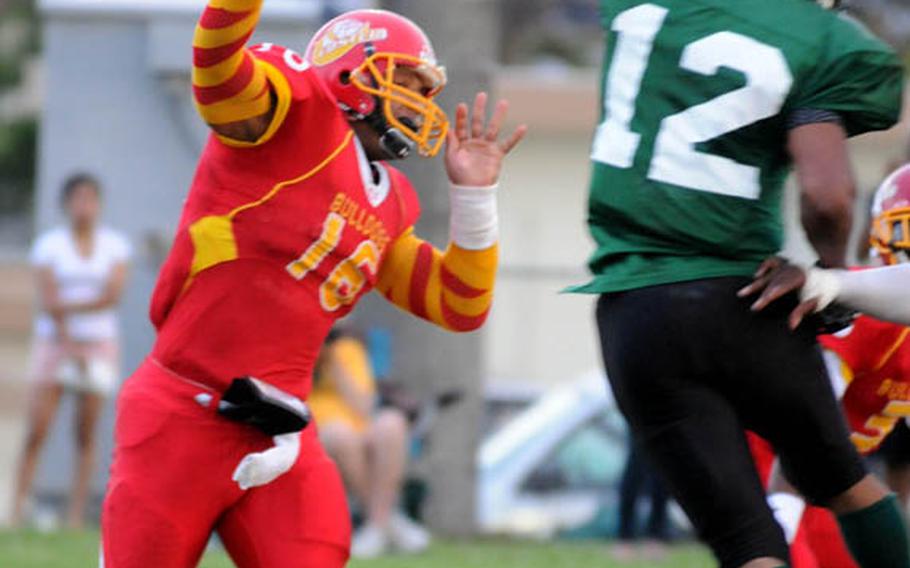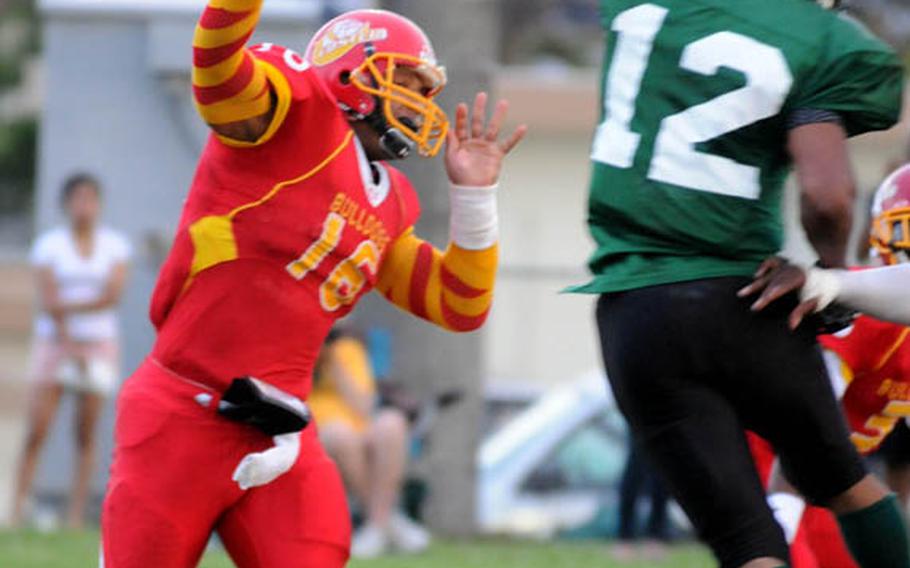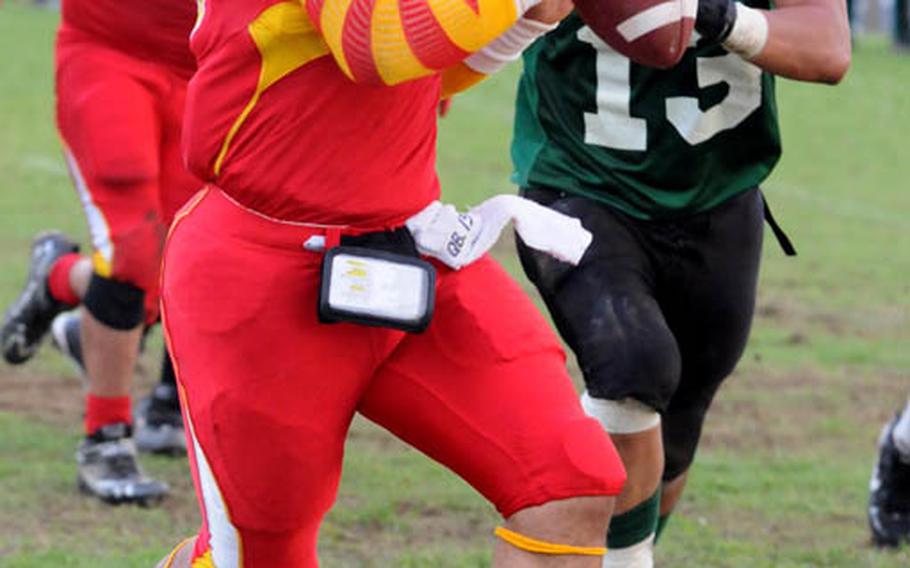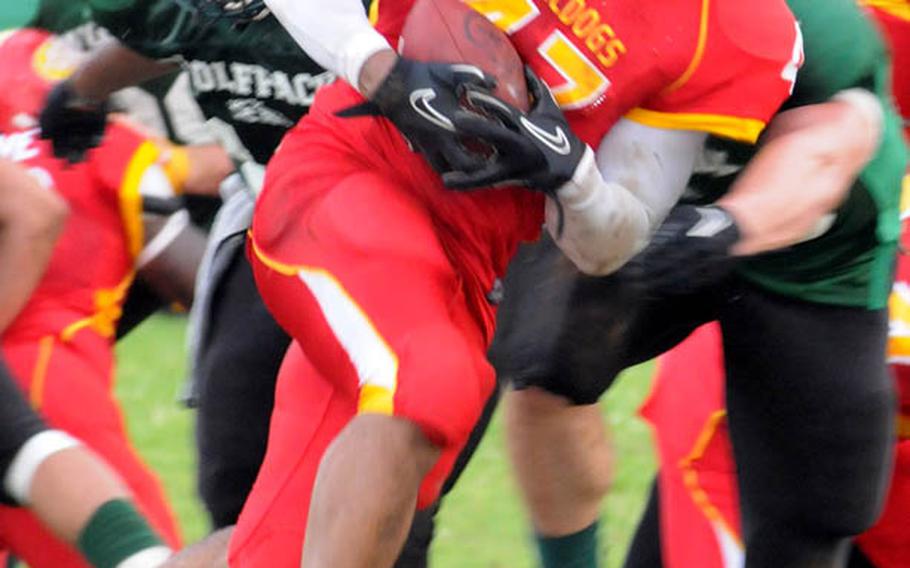 Even with the game well in hand, with Foster ahead 20-0 and 1:20 left, it was the last thing Bulldogs coach Gerald Sharber wanted to see: his kickoff team booting the ball to Joint Task Force returner Kent Onuoha.
The former Kansas State sprinter, hero of last July's South Division championship, darted 59 yards from the Wolfpack's 33 to Foster's 8-yard line. Joint Task Force failed to capitalize, but Sharber was apoplectic, nonetheless.
"I don't know why they didn't kick it on the ground," he steamed. "I don't care where they kick it, kick it out of bounds; just don't kick it to him."
Turned out, Onuoha did no damage. But Foster's passing game did in Saturday's U.S. Forces Japan-American Football League's South Division season opener.
New quarterback James Sanford, replacing longtime star Frank Bryant, threw three touchdown passes as the Bulldogs blanked the Wolfpack 20-0.
The win avenged the Bulldogs' 20-18 South title-game loss to JTF last July 24, in which Onuoha returned a kick 82-yards for the game-winning touchdown with 28 seconds left. Onuoha went on to score two return TDs in a losing cause 26-23 to Yokota in the Torii Bowl last July 31.
In Saturday's North Division contest, Yokota evened its record at 1-1 with a 41-6 romp at Yokosuka, making its season debut.
Sanford went 10-for-24 for 162 yards, including TD passes of 10 yards to Quentin White, 39 to Roger Veal and 14 to Wylie Flowers. The Bulldogs generated 200 yards of offense. The defense did the rest, forcing four takeaways and two sacks and holding JTF to 31 yards.
But it was far from a perfect performance, Sharber said. "We're a long way away," he said of a team that still must get in tune with Sanford. "Hopefully, we take this game as 'This is not it.' "
JTF's only scoring chance came on that last-ditch drive, which ended when quarterback Jon Gibbs fumbled at the goal line on a keeper. Enrique Menendez had 55 yards on seven carries for the Wolfpack.
Meanwhile, at Yokosuka's Berkey Field, Kevin Fortin ran for touchdowns of 3 and 25 yards, giving him three on the season. Brian Jones threw a 25-yard TD to Robert Harris and ran 2 yards for a score. Anthony McNeill and Leon Pennyfeather each ran for TDs for Yokota (1-1).
"Definitely a must-win for us," said coach Selwyn Jones of the Warriors, who lost their season opener 18-12 on May 28 at Yokota. "We didn't want to start 0-2. This was a good win for us. It picked up everybody's spirits."
The Seahawks moved the ball well, coach James Price said, but seven turnovers proved to be their undoing. Yokosuka could only manage a 25-yard Marquis Jones touchdown pass to Dee Wilhite.
"Those fumbles really hurt us and put them in position to score," Price said. "We had some breakdowns on defense. This was first contact for most of my players; they've never played USFJ-AFL before. But I was proud of the guys."