Prep roundup: Yokota dances to Kanto Plain tourney title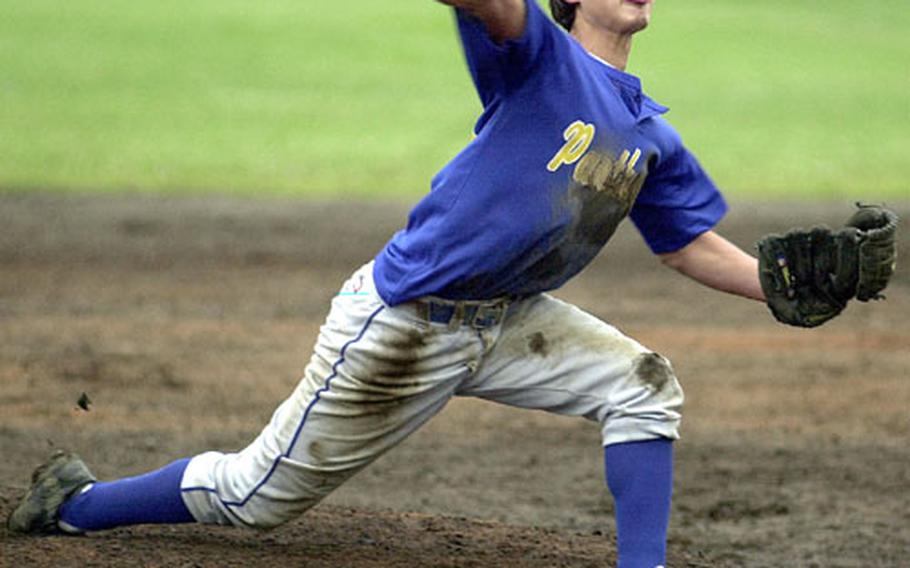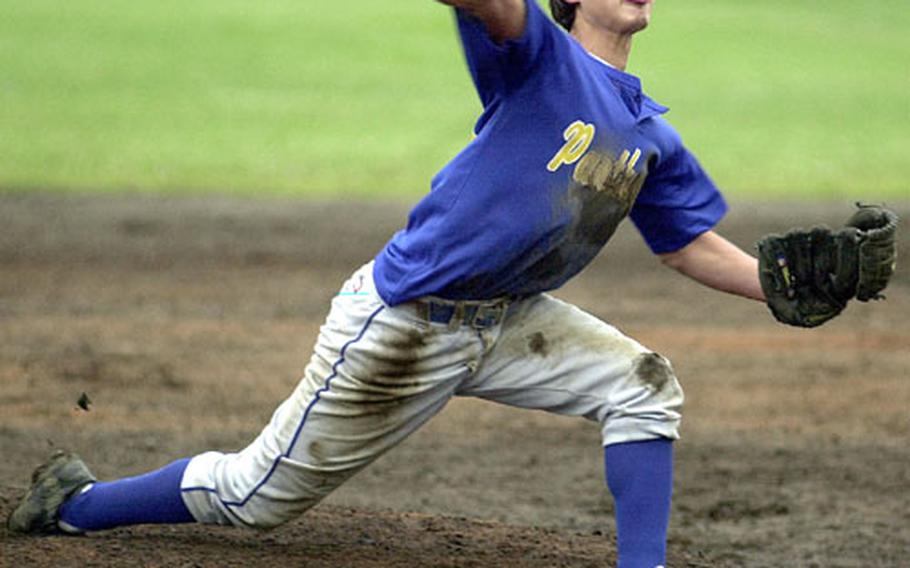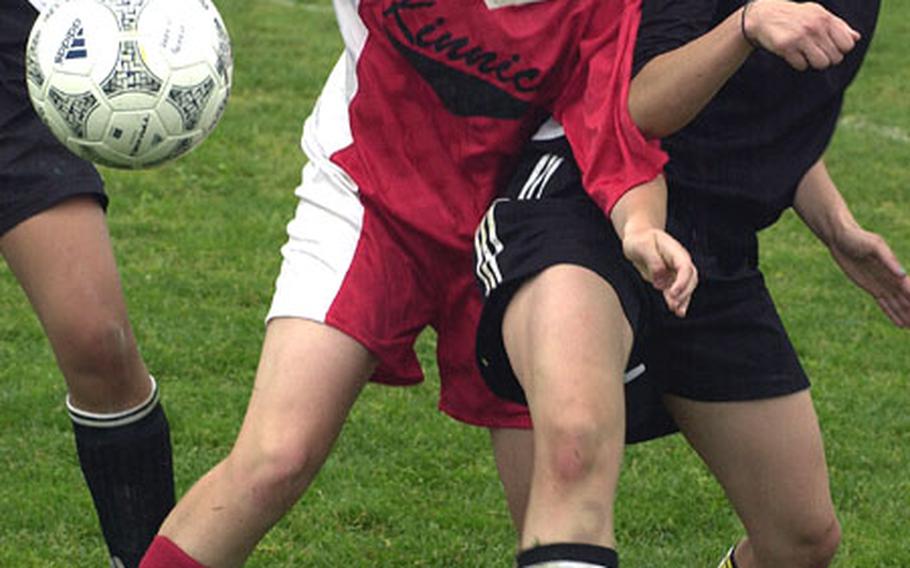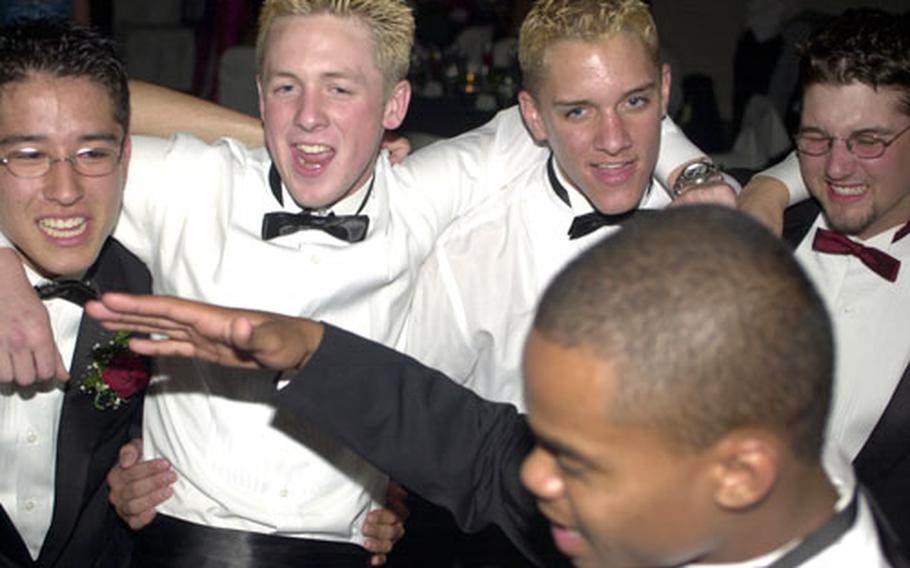 Jason Correll, Shawn Novak, James Ritton and Nathan Haney were late for the prom Saturday night at the New Sanno Hotel in Tokyo, but they had a good reason.
The Prom Boys, as they were dubbed, were busy helping the Yokota baseball team pull off a season-ending shocker Saturday in the Kanto Plain Association of Secondary Schools Baseball Tournament.
Novak struck out seven and allowed three hits as the Panthers stunned regular-season champion Zama American 2-1 in the semifinal. Then, they routed St. Mary's International 15-6 for their first Kanto Plain tournament championship since 1989.
"This is pretty special," said Haney, who went 4-for-5 with four RBIs out of the cleanup spot. Ritton, Correll, Novak and Haney, at the top of the batting order, combined for nine hits, three walks and eight RBIs en route to the title ... ensuring the Prom Boys would be late.
"I don't mind," Haney insisted.
The victory, Yokota's fourth straight, capped a 15-11 season that began with the team laboring to overcome the loss of two pitchers, Adam Crow and Dan Daugherty, and catcher Andrew Jaeger from its 2002 title team.
"At the start, I didn't think we'd be so good," Haney said. "But as the season went on, we became a team, got to know each other. That's what kept us going."
First-year Panthers coach Michael Martinez, the replacement for Carlos Amponin, who transferred to the United States in December, felt the ingredients were there despite the team's youth. The Panthers' lineup included only two seniors.
"The talent was there. The trick is to have nine on the field who can play together," he said. "From the start of the season, I knew they had what it took. It was a matter of putting it together."
A 5-2 victory over Robert D. Edgren at Misawa Air Base the week before the tournament fueled the Panthers' postseason drive, said Martinez, who tweaked the lineup in that encounter. The carryover was evident in the tournament.
Novak (7-4) and some sparkling defensive play fueled the semifinal upset of Zama.
"It was a balanced team effort," Martinez said. "There was so much electricity out there. Pitcher and catcher communicating, all the kids talking it up, the dugout was in it."
"The defense backed me really well today," Novak said. "If it wasn't for that, we wouldn't have done as well. They made all the right plays at the right time."
In the championship game, Ritton stroked a two-run single and Correll followed with an RBI hit that put the Panthers ahead to stay 5-3 in the second inning. Chuck Fletcher capped a five-run fourth with a two-run loop single to right field.
That helped overcome a shaky start by Haney, who was touched for three first-inning runs on two hits, two walks and two wild pitches. Chuck Fletcher relieved and held the Titans in check, scattering seven hits, giving up a walk and striking out six.
Amid the celebration, with Martinez getting the traditional Gatorade cooler bath, one player expressed worry about being late for the prom — Correll, whose date was sophomore Brett Wagner of the Yokota girls soccer team.
"Most likely, she'll be upset because I forgot to tell her I'd be here," Correll said.
Reached by cell phone at the prom, Wagner said Correll didn't have anything to worry about.
"As long as they won, it's OK that he's late," she said.
The Prom Boys reached the New Sanno at 9 p.m.
Elsewhere on a chilly, damp Tokyo-area weekend, freshman Lisa Murray refused to let an injured right ankle keep her down in the finals of the DODDS-Japan girls soccer tournament.
She scored a goal and assisted on another, lifting Nile C. Kinnick over Zama American 3-1 on Saturday at Atsugi Naval Air Facility's Reid Memorial Stadium.
"Lisa's just like her brother, George," said Lady Red Devils coach Nico Hindie, who guided George Murray while coaching the boys team two years ago.
"They hustle. They don't stop. They go through brick walls and just keep going. I'd take her out when she was limping, and five minutes later, she was begging to go back in."
"I still wanted to play. I didn't want him to take me out," Murray said. "I didn't want to show [the limp] as much, but I couldn't help it. I was in a lot of pain."
At Yokota Air Base's Bonk Field, Matt Irwin finished the season with 27 goals, two coming in the closing minutes as Yokota ripped Zama 6-2 in the DODDS-Japan boys tournament.
Zama American didn't come away empty-handed, thanks to its girls softball team, which worked overtime Saturday at Yokosuka Naval Base's Berkey Field.
The Lady Trojans played five games in seven hours, emerging from the loser's bracket in the double-elimination DODDS-Japan tournament to edge Misawa 8-7 and 5-4 in a two-game final.