S&S Athletes of the Year: Europe golf
Practice time paid off for Ward, Bradley
by
Kent Harris
November 30, 2010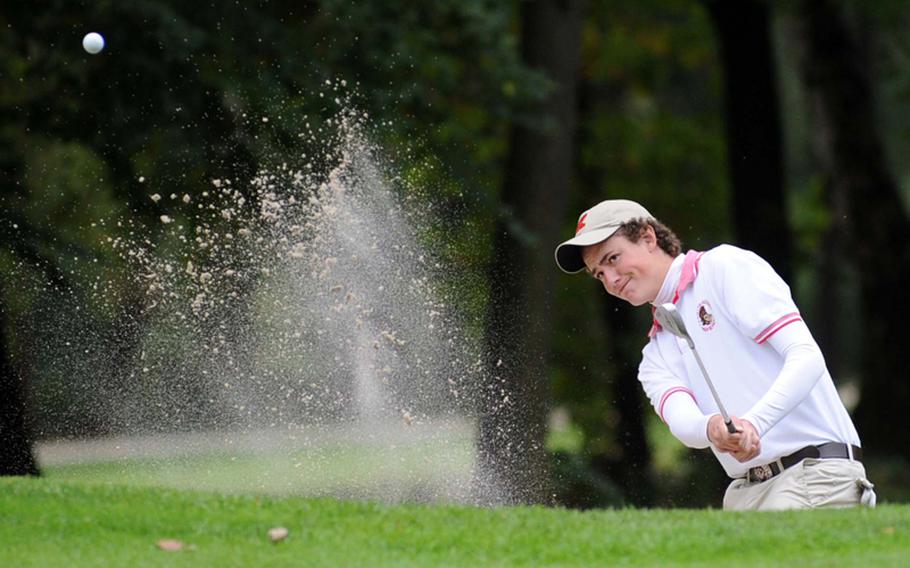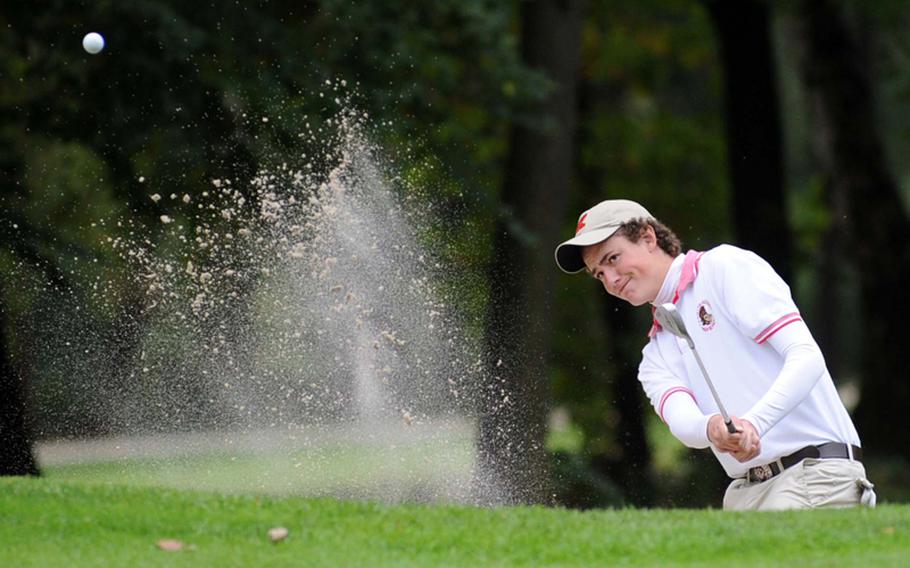 Beginning this season, the Stars and Stripes staff, with input from various coaches, is selecting top players in each high school sport played across Europe.
It might seem like there was something magical about the Woodlawn golf course on Ramstein Air Base in Germany this year.
Elizabeth Ward and Mackenzie Bradley were regulars. Ward, a senior at Ramstein, and Bradley, a junior at Kaiserslautern, call Woodlawn their home course. And both turned in dominating seasons, eventually earning individual titles at the DODDS-Europe golf championships.
But their coaches say that Ward and Bradley would compete no matter what course they play on. That included this year's European titles at Wiesbaden's Rheinblick golf course. Ward's and Bradley's efforts there — and throughout the season — earned them recognition as Stars and Stripes' high school golfers of the year for Europe.
Kaiserslautern coach Jerry Oyan said that Woodlawn is responsible for Bradley's game — sort of.
"During the summer, I can't remember a day that I was out there that I didn't either see Mac or hear from someone who had seen him," Oyan said. "He was out there every single day. That kind of time and effort pays off."
Ward enjoys playing with her father, Air Force Master Sgt. Tony Ward, who taught her the game. But she's been known to play with other golfers — male and female — as well. She hasn't hustled anyone on the course, but she probably could.
"People tend to underestimate me because of my height," said 5-foot-4 Ward, who has placed first or second in every season-ending tournament in her four years in Europe.
"She is kind of smallish," admits coach Jeff Pellaton. "I think her strength is between her ears."
Ward's pretty confident in her driving ability as well — "I play off men's tees a lot," she says — and likes her short game.
"I really need to work on bunkers and sand shots," she said.
The 17-year-old doesn't know where she'll be doing most of that work next year. She wants to play in college, and she and her dad plan to tape some promotion videos once he returns from deployment.
But any kind of golf course might bring a sense of home for her. Especially under the circumstances.
"I've never really lived in the States," she said. Multiple tours in South Korea were followed by multiple tours at Ramstein. "It'll be different."
Bradley will be back at Woodlawn and other courses around Europe next year, but his closest competitor in the finals, Kaiserslautern senior Caleb Hayes, won't be. So he's hoping that other high school golfers spend much of next summer on local courses and raise their games.
"It would be nice if someone new came in and some of the others would improve their games, because I feel I'd raise my game more as well," he said. "I think a lot of people are expecting a lot out of me next year."
He'll also use next year to try to improve all facets of his game in the hopes of attracting a college scholarship.
Right now, however, that's hundreds of tee shots away.
---
---
---
---