DODDS-Europe softball
Power, Ramstein highlight opening games
by
Rusty Bryan
May 26, 2011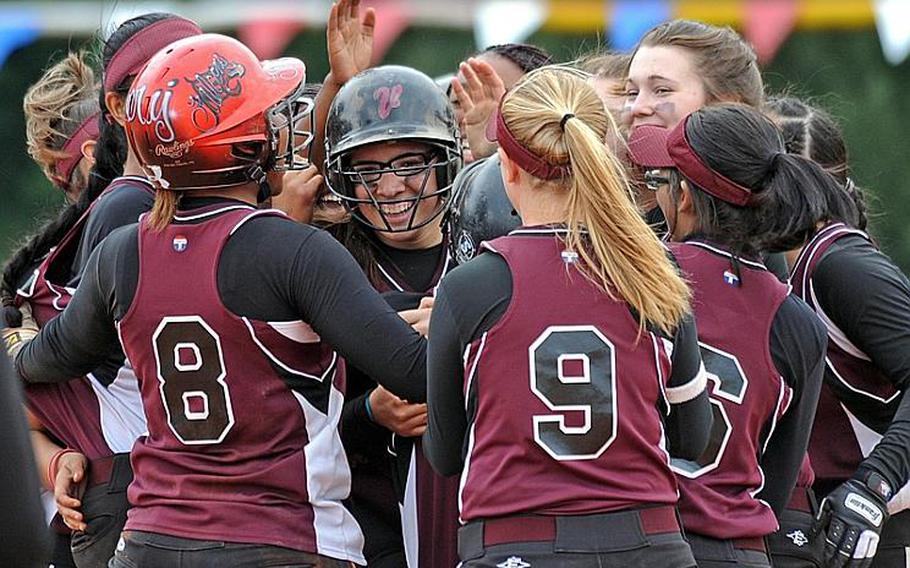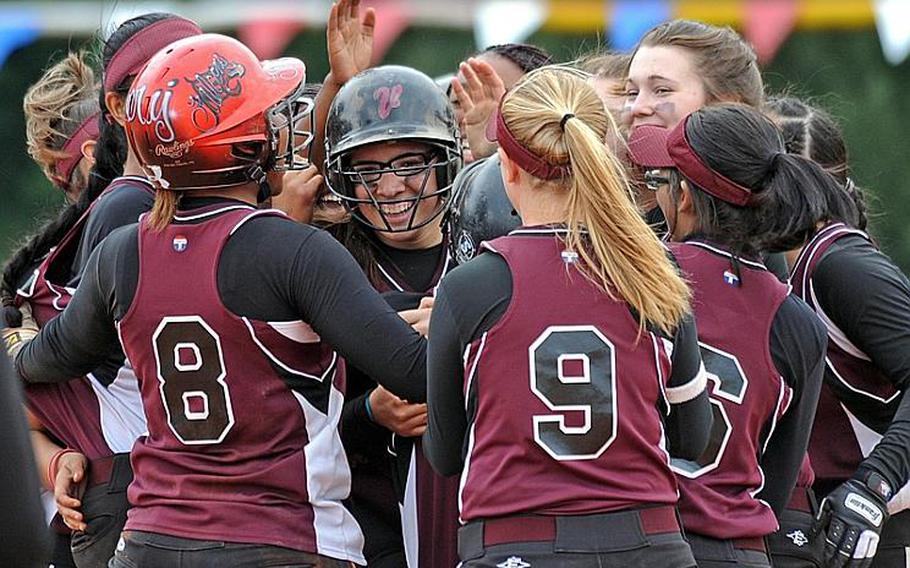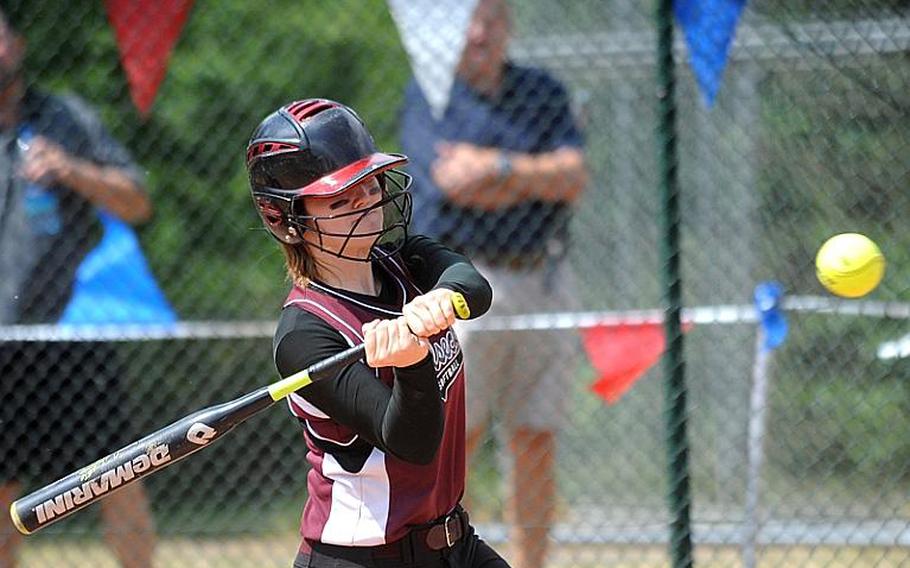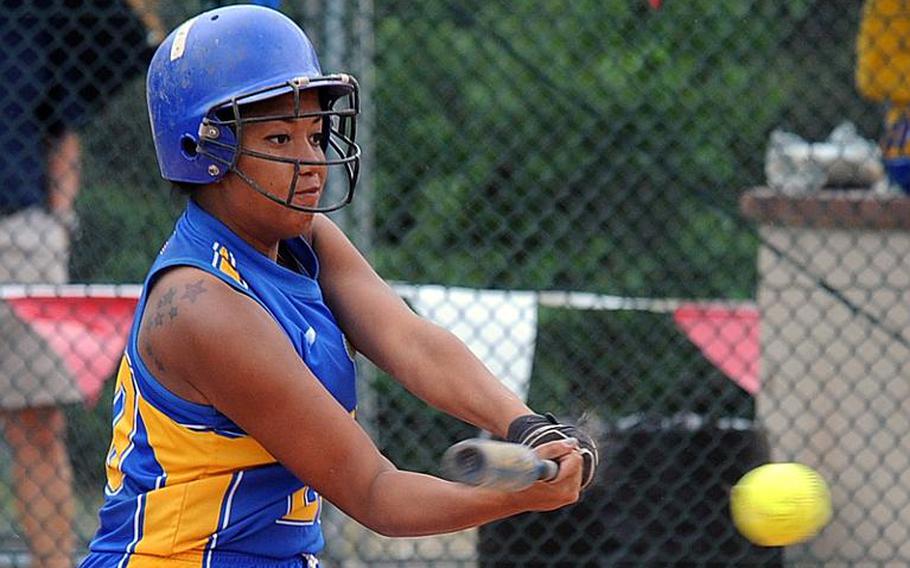 RAMSTEIN AIR BASE, Germany — With the wind blowing out at breezy Ramstein High School on Thursday, Kaiserslautern and Vilseck rode the long ball to first-day victories in the European Division I softball tournament.
Senior first baseman Jordan Ginnip got the power surge started with a home run that helped hard-hitting and third-seeded Kaiserslautern to a 7-4 victory over No. 6 Lakenheath.
Freshman centerfield Reagan McCurn also tripled for the Lady Raiders, who were to take on No. 7 Heidelberg in a late afternoon game. That game was the second pool game for both teams.
Vilseck's Taylor Hall hit a solo shot for the No. 4 Lady Falcons in a tight game with No. 5 Wiesbaden in the pool-play opener for both teams. Vilseck won the game, 11-10, in the bottom of the sixth and final inning when Deraj' McClinton stroked her second hit of the game, a triple, and came home with the game-winning run on Alex Lopez's walk-off single.
Kim Akuna capped her 3-for-5 outing with a home run in Vilseck's second game, a 25-9 battering of No. 8 SHAPE. McClinton went 4-for-5 in that one, driving in three runs, and Hall was 4-for-4 with two RBI.
Vilseck will take its 2-0 pool record into Friday's 10:45 a.m. game against top-seeded Ramstein for the pool championship.
That winner will face the runner-up among No. 2 Patch, No. 3 K-town, No. 6 Lakenheath and No. 7 Heidelberg in today's 6:45 p.m. semifinal here. The Vilseck-Ramstein loser also is ensured of the semifinals, however, since each team is 2-0. That team will play the champion of the other pool.
Ramstein, the top-seeded three-time defending D-I champions, prevailed handily on Day 1, blanking SHAPE 17-0 in the morning, then coming back in the afternoon to ride a six-run fifth inning to a 9-1 victory over Wiesbaden.
All-Europe sophomore Kelsey Freeman pitched the Lady Royals to the victory over Wiesbaden. She allowed just three hits and struck out seven in going the five-inning distance, outdueling Wiesbaden's Apryl Jackson, who fanned eight Royals but was undone by errors and wild pitches.
Even though she and her Royals teammates have been successful here historically, Freeman said Europeans are far from old-hat.
"I'm really excited to get the tournament started," she said after enduring a dusty outing while wearing contact lenses. "I've been thinking about it all week. Well, all year, really."
In the other tournaments being conducted concurrently with the D-I event at Ramstein High School and Kapaun Air Station in Kaiserslautern, No. 2 Alconbury topped defending D-III champion Rota, seeded third this year, 16-12, and D-III top-seed Sigonella turned back Incirlik, 7-5.
In Division II, top-seeded and unbeaten Naples thumped South Region rival Vicenza, 17-0, while No. 2 AFNORTH opened with 17-7 and 15-0 victories over Aviano and Hohenfels, respectively.
Play begins Friday at 9 a.m. at Ramstein and Kapaun, culminating in the D-III semis at 2:30 p.m and the D-I semis at 4:30 p.m. All semifinal games are scheduled for Ramstein, as are Saturday's championship games.
Division II's semifinals will open Saturday's schedule.
---
---
---