Power backs add twist to Division II finalists' attacks
by
Dave Ornauer
November 3, 2010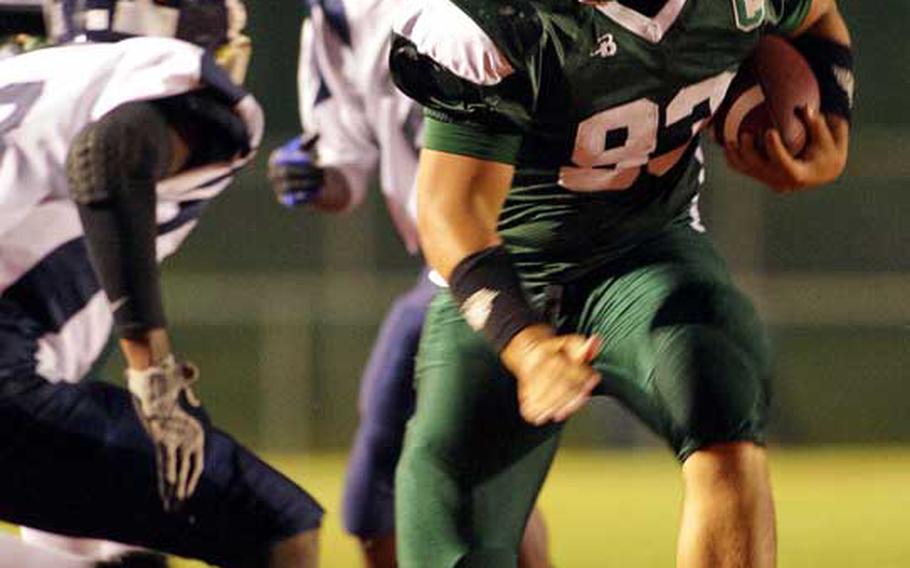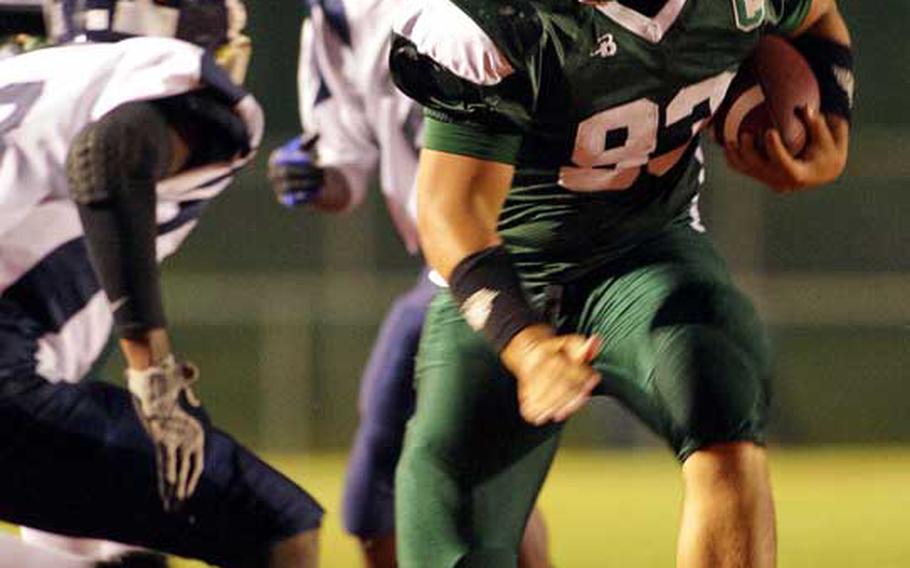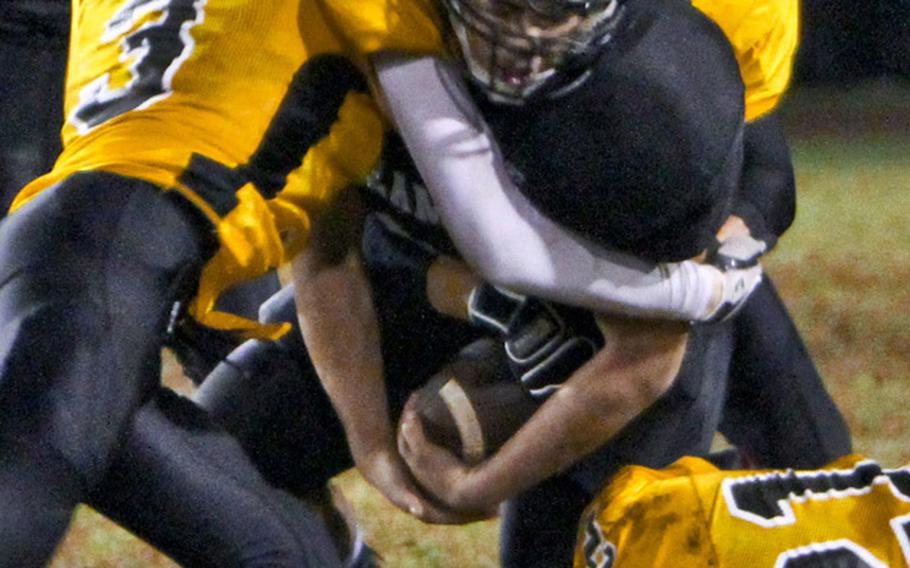 Saturday's Far East Division II football championship pitting two-time DODDS Korea champion Daegu American at defending D-II champion Zama American might seem like a mirror image of last year's 46-38 Zama win.
That is, until you factor in the weapons each team sports at fullback: Warriors senior Jarel "Tank" Connie, a lineman up until this season, and Trojans sophomore lineman-turned-fullback Andre Encarnacion.
Each brings what each team's coach calls a "new dimension," Connie to a Daegu squad thought to live and die with its spread option, and Encarnacion to a Zama team built around senior Michael Spencer and its ground-oriented Wing-T package.
"We're doing what's best for our team, putting people in the right places and it's worked for us," Zama coach Steven Merrell said. "I'm sure Daegu has done the same thing, put people in the right places to help the team be successful."
Connie's presence has thrown off teams Daegu has played, because "they're not used to a power back coming out of the spread," Warriors coach Ken Walter said. "Now, we're able to go at them. We've been working on that."
Connie (472 yards, six touchdowns, 56 carries) and Encarnacion (389, 6, 54) and their teams will tee it up at 6 p.m. Saturday in the sixth Division II title game, at Zama American's Trojans Field.
While Merrell feels neither his nor Walter's philosophies have changed, the big, beefy backs "give added, extra dimension, a big man running at you, something else to be concerned about."
How does Zama go about beating Daegu? "We need to be concerned about their passing game, but they also know how to run out of their spread sets," Merrell said. "With Daegu spreading the field, we have to be ready for everything."
Likewise, Walter hopes the addition of Connie and a change in defensive sets will help the Warriors better control the interior and at least slow down Spencer and Encarnacion. "I think we've got a pretty good shot this year," he said.
Down south at Kubasaki High School's Mike Petty Stadium on Okinawa, the Division I playoffs begin at 3 p.m. Saturday with defending champion Kadena playing Seoul American and Kubasaki hosting Yokota at 7 p.m.
The Division I playoffs pit teams that are familiar with each other:
 Yokota, the DODDS Japan and Kanto Plain champion, has gone 2-1 against Kubasaki, five-time Okinawa Activities Council runner-up, the past three years.
 Kadena lost at Seoul American in the 2006 and '08 Division I title games, but the Panthers have beaten the Falcons twice on Okinawa, including a 57-0 thrashing on Sept. 3.
"It's a whole new season," Kadena coach Sergio Mendoza said, adding that he expects to see a Falcons team that has grown over the season. "We've completely erased the (regular) season for us. None of the games that we've played matter now."
Likewise, Falcons coach Billy Ratcliff said the same is true for the Panthers, who bring their running back tandem of Shariff Coleman and Thomas McDonald to the table and have also grown over the season.
"They're the champions and nobody has done anything to disprove that," he said. "They're a solid team all the way around."
Yokota coach Tim Pujol's challenge will be to contain a two-pronged Kubasaki offense featuring the Cristian Rivera-to-Brandon Crawford passing package along with running back Deon Lewis.
"Take care of the football, minimize penalties and if we can do that, we'll give ourselves the best chance to win," Pujol said.
Kubasaki coach Fred Bales must devise a way to shut down Yokota's wishbone threesome of Devin Day, Morgan Breazell and Josh Chamberlain. "There's no magic formula," Bales said. "The challenge is to get to the stadium with your best stuff."
---
---
---
---