Volleyball preview
Players have big shoes to fill for defending champs
by
Dave Ornauer
September 12, 2019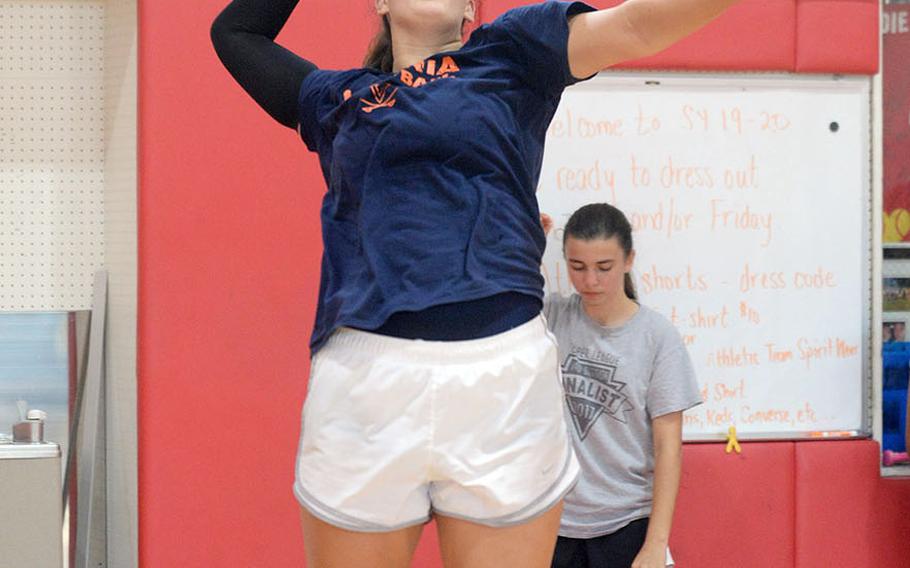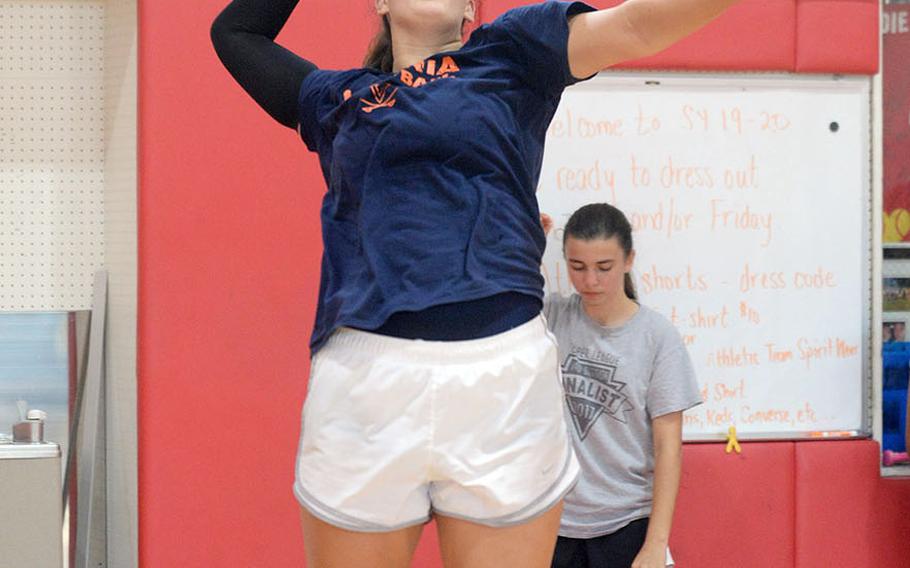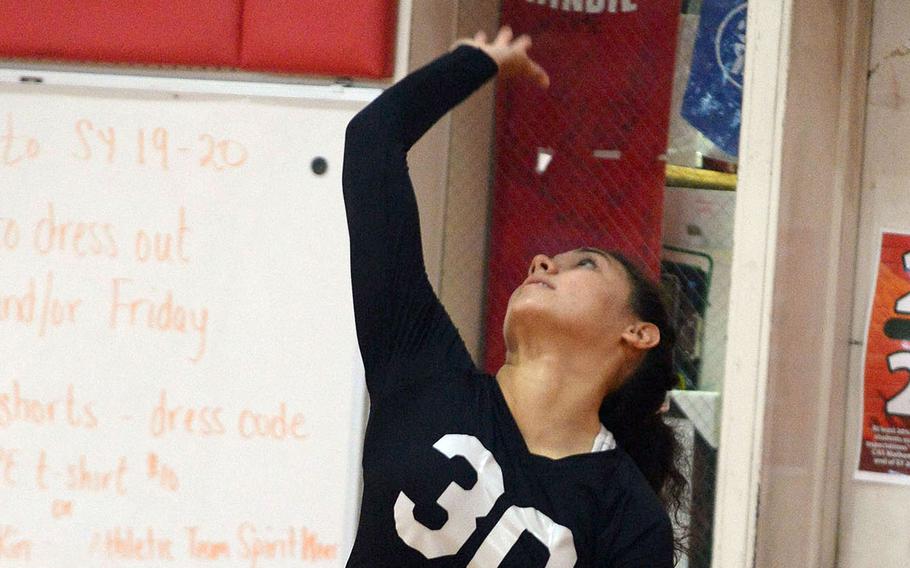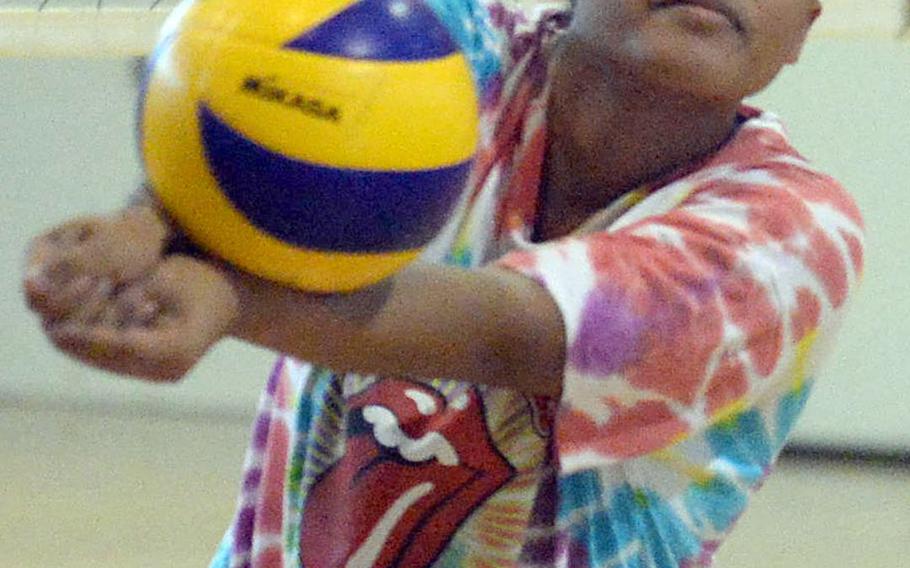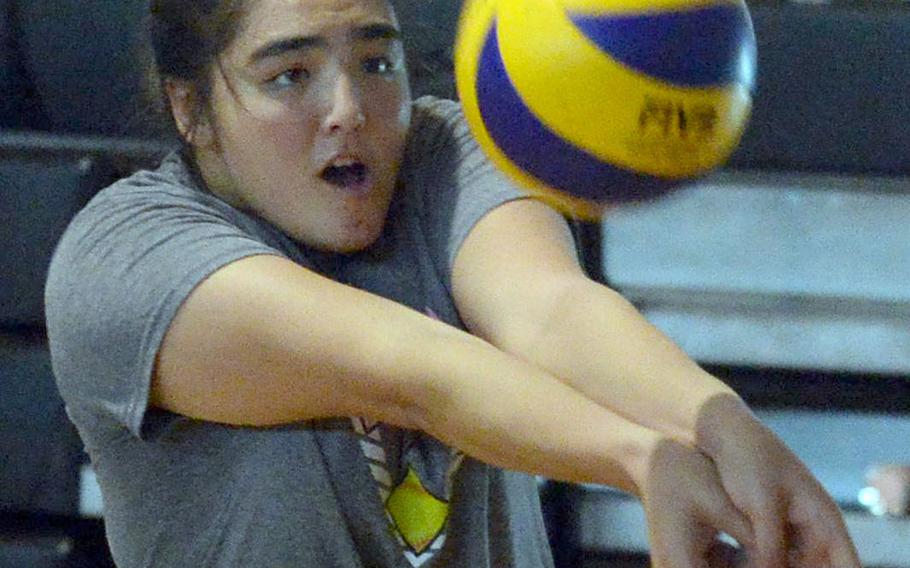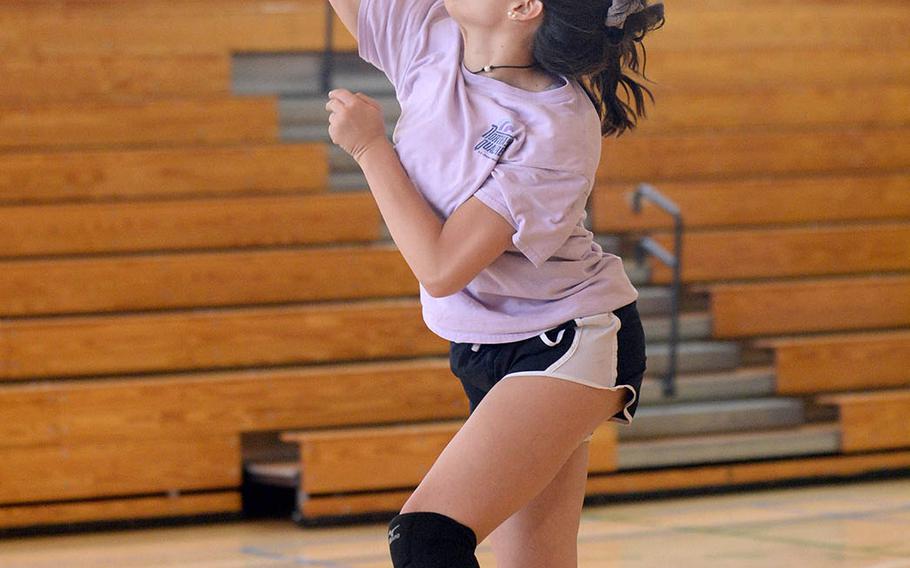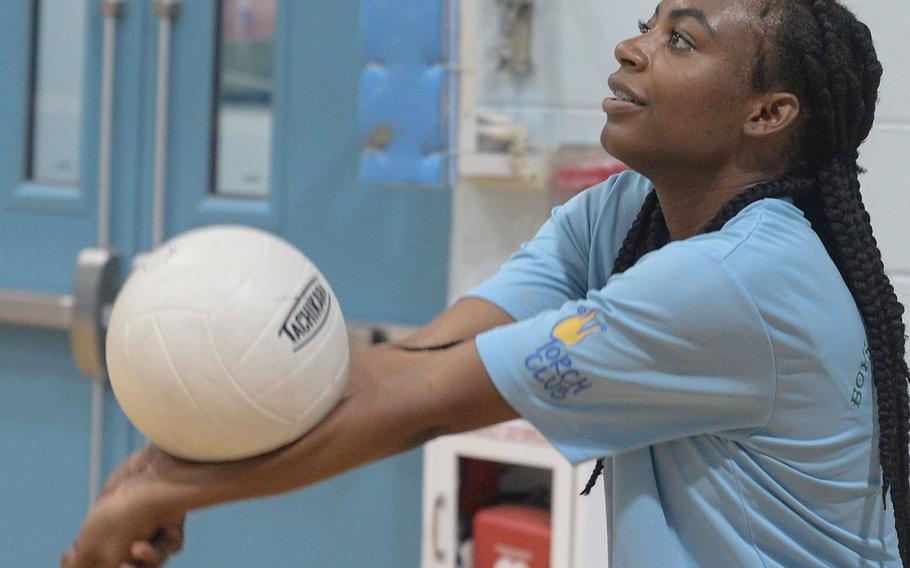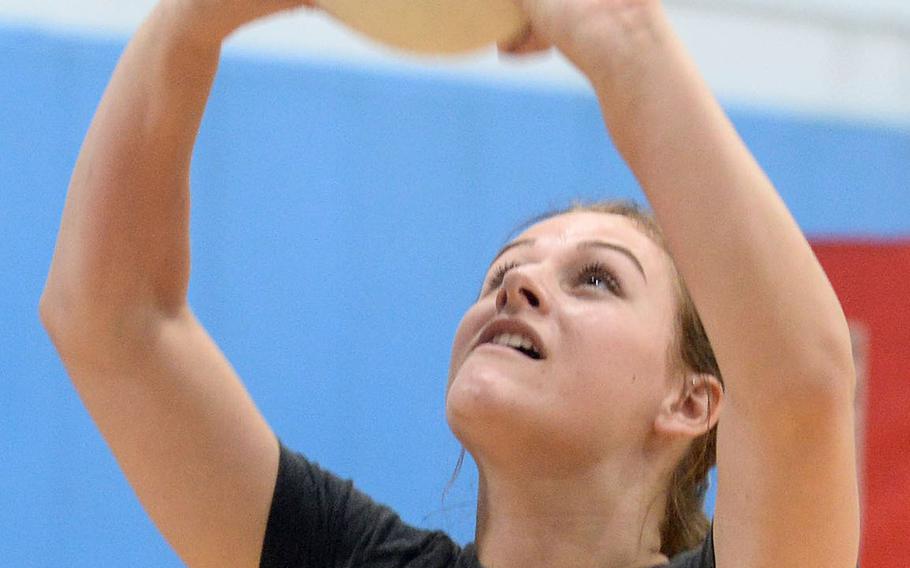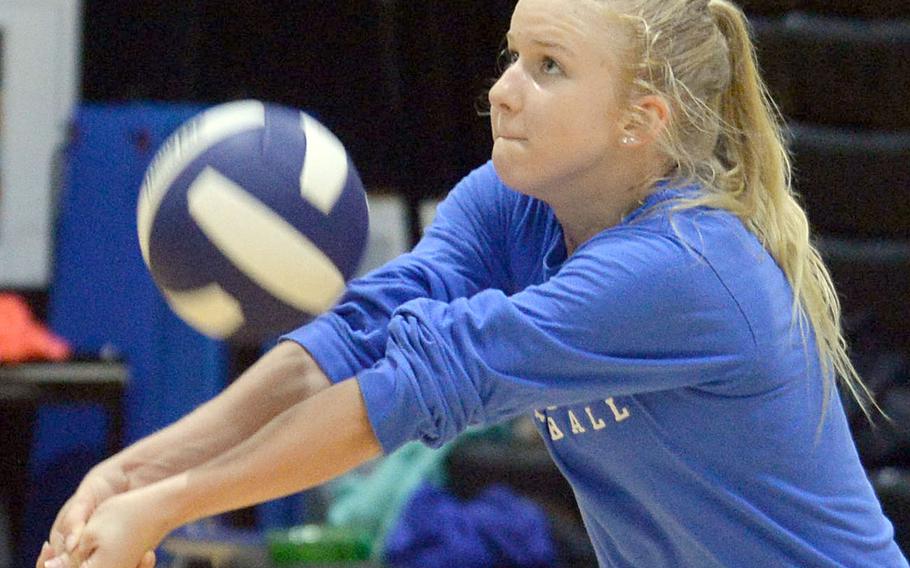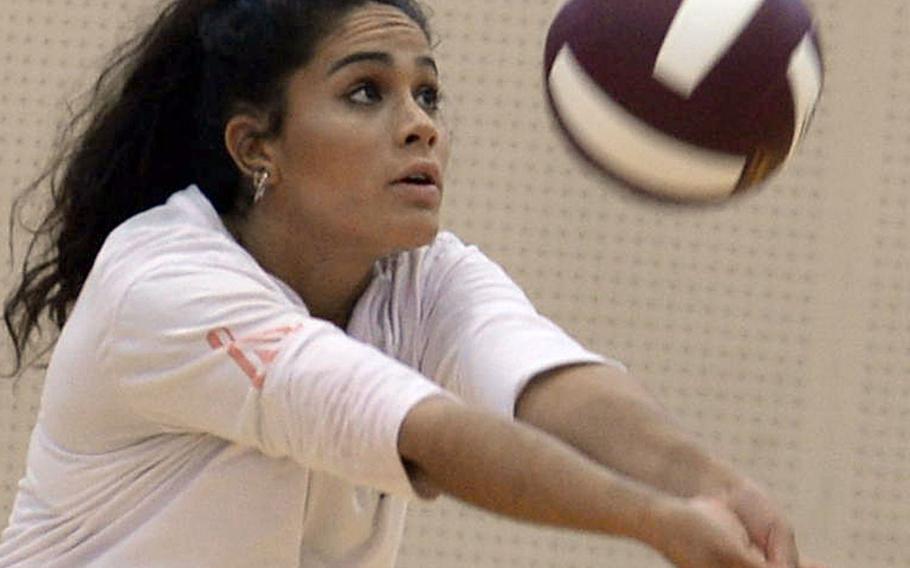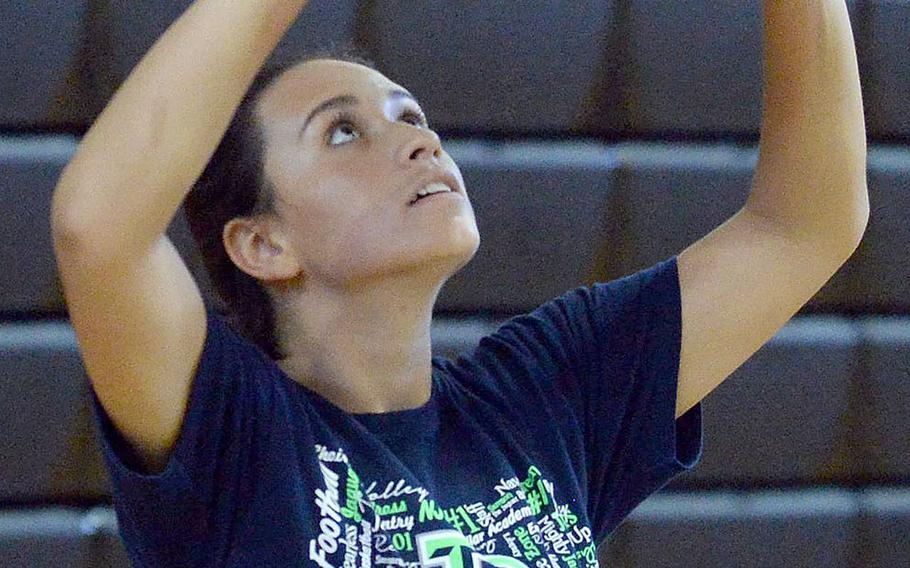 CAMP FOSTER, Okinawa – It's not easy to follow a legend. But that's what Alyssa Alvarado will do this season.
The sophomore is being tasked to fill the shoes of Kubasaki's setter of the last two seasons, Mimi Larry, the 2018 Far East Division I Tournament Most Valuable Player for a program that's won four of the last five D-I titles.
"I'm excited, but a little bit nervous; Mimi left behind history here in the Pacific," said Alvarado, who set for three years at the middle-school level in El Paso, Texas, before moving to Okinawa two years ago and played outside hitter last season.
"But we have a new team, new girls to set and new girls to adjust to setting. I think I've got this. It feels good to get back to my natural position," Alvarado said.
Coach Mike Hogen, in his 11th year at the Dragons' helm, says he's working on setter-specific drills for Alvarado in the same manner he did for Larry, who is now on the roster at Division I St. John's of the Big East.
"We're really comfortable" with Alvarado at setter, Hogen said. "I like what we see there. She's going to get better and better."
It won't be an easy road. The Dragons graduated or saw transfer their core of five players chiefly responsible for the team's recent success, along with many junior varsity players.
Much of the passing will fall to three freshmen: Risha McGriff, Sophie Grubbs and Emma Leggio. Sophie Baumbach, a junior, returns after missing last season due to injury.
"We'll run an offense that we're typically used to running," Hogen said. "We have no room for injury, the passing will be done by three freshmen. But it's only going to get better."
The centerpiece hitter will be senior Abby Robinson, who will be asked to do much more than hit and block, Hogen said.
"All the intangibles, she's pretty much got," he said. "She'll be stronger."
One of the players that got away from Kubasaki can be found in Korea. Zoey Weidley, a junior, transferred to Humphreys, where she's fitting in already as a multiple-position player.
"I'm excited for the season," said Weidley, who knows a couple of the Blackhawks from softball season. Humphreys got in quite a few players via the transfer route and tryouts featured more players than ever at the growing school, coach Cassandra Horne said.
New faces can be found pretty much around the rest of the region, including Nile C. Kinnick, which welcomes Charley "Anela" Lau, a junior transfer from Hawaii. Madelyn Gallo, a senior, remains a tall, strong middle presence.
Dennis Decker takes over as coach at Kadena, which counts among its key players just one senior. The big presence in the middle is Vivien Reese, whom Decker says has made great strides as a blocker. "Better every day," Decker says is his team's motto.
In Division II, Zama, which won the DODEA-Japan tournament for the first time last season, hopes to take the final step toward a Far East title, which the Trojans just missed in last year's final, losing in a five-set thriller against Christian Academy Japan.
"We just want that win," coach Veronica Tipton-Jones said, adding that the Trojans need to develop chemistry as well as condition better. "Fatigue is what kills us. We were tired" at season's end last year, Tipton-Jones said.
Zama's core players, senior middle blocker Jessica Atkinson and junior Grace Bryant – the D-II Most Valuable Player off a second-place team – return, and new bodies have come aboard, such as senior setter Iris Hirata.
Daegu could make a push for higher placing this season, with juniors Daija Turner (middle) and Lexie Berry (setter) back. Neea Lizama is also back at setter. Coach Fari Mendez and the Warriors are seeking their first Far East title since 2013.
Osan last won the D-II in 2014. The Cougars welcome a new coach, Audene Harvey, and a transfer from Seoul American, junior Tailan Hickey, but must replace its core of the last four years, Lizzy White and Maja Inthavixay.
The dean of Pacific coaches, Sarah Richardson, in her 29th season, has assembled a good core of hitters with potential at Robert D. Edgren, but setting and passing might be an issue.
Ricky Andrew takes over at E.J. King and has a strong core of experienced, if not small, veterans including seniors Marika Skmith (setter), Yumika Randall (outside) and Miya O'Mara (outside).
Yokota also welcomes in a new coach, Taylor Hepner, Vilseck Class of 2010 and the daughter of veteran DODEA coach Jim Hall. The Panthers bring back sophomore Chloe Dozier (middle), junior Haley Singleton (outside) and welcome senior Emily Taynton, who played tennis last season.
Two transfers, junior Sam Palanca from Chicago and freshman Grace Linville from North Carolina, will add experience and depth to Matthew C. Perry.
ornauer.dave@stripes.com Twitter @daveornauer