Pivotal weekend ahead for winter sports teams
by
Gregory Broome
January 23, 2020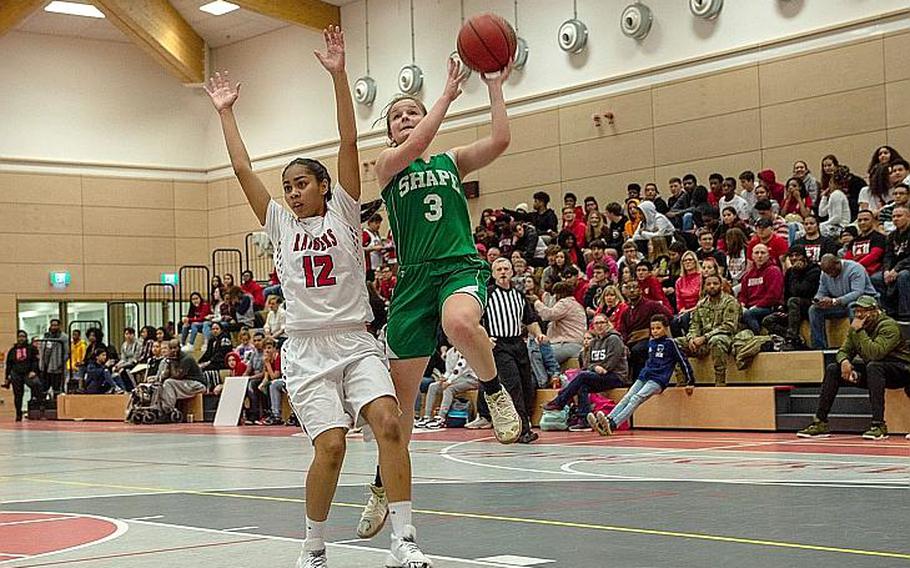 It's going to be a busy weekend across DODEA-Europe as teams in all three winter sports begin their final approach to the postseason.
Girls basketball The Stuttgart Panthers have yet to be even remotely challenged this winter despite a relatively tough early-season schedule. Not that they needed it, but the reigning Division I champions now enter a less arduous portion of their schedule, with a set against Division III Ansbach this weekend followed by February doubleheaders against struggling Division I rivals Lakenheath and Vilseck, which will look to improve their own playoff seeding when they face off this weekend.
Division I schools SHAPE, Kaiserslautern and Wiesbaden are also playing out of their division this weekend, leaving the best intradivisional action for Division II, where Aviano travels to Bahrain and Naples and Vicenza continue their Italian rivalry.
Boys basketball The centerpiece of this weekend's schedule is the meeting between DODEA-Europe's premier team, Division I dynasty Ramstein, and the organization's premier player, Chandler Pigge of Baumholder.
Pigge's all-around dominance in a loss to Ramstein last 2019 is the stuff of DODEA hoops lore, a performance that formally positioned the young Buc among the league's elite. He made good on the promise in the weeks that followed, leading Baumholder to a Division III championship and earning boys basketball Athlete of the Year honors from Stars and Stripes.
Pigge and Baumholder host a solid Kaiserslautern team on Friday night before the main event against Ramstein on Saturday afternoon.
Wrestling Only two Saturdays, including this one, remain in the regular season. This weekend's major meet at Ramstein features the last meeting between the host Royals and reigning dynasty Stuttgart until at least the Feb. 8 sectionals, and perhaps the European championship meet set for Feb. 14-15.
Elsewhere, the Wiesbaden grapplers make the long trip to Rota to join the schools' basketball teams in international competition and Ankara makes its second appearance of the DODEA-Europe season at a five-school meet in Naples.
Marksmanship Reigning champion Stuttgart enters the final weekend of regular-season shooting with a comfortable 112-point cumulative cushion ahead of second-place Kaiserslautern, with Vilseck, Wiesbaden and Ansbach trailing close behind.
That leaves Baumholder and Alconbury in play for the last of the six berths available in the Feb. 1 DODEA-Europe championship meet. Baumholder holds a precarious nine-point lead for that spot as both teams visit Wiesbaden for a final western conference meet that will extend one school's season at the expense of the other.
broome.gregory@stripes.com Twitter: @broomestripes