Far East baseball
Pitching depth, quality should be key for DII
---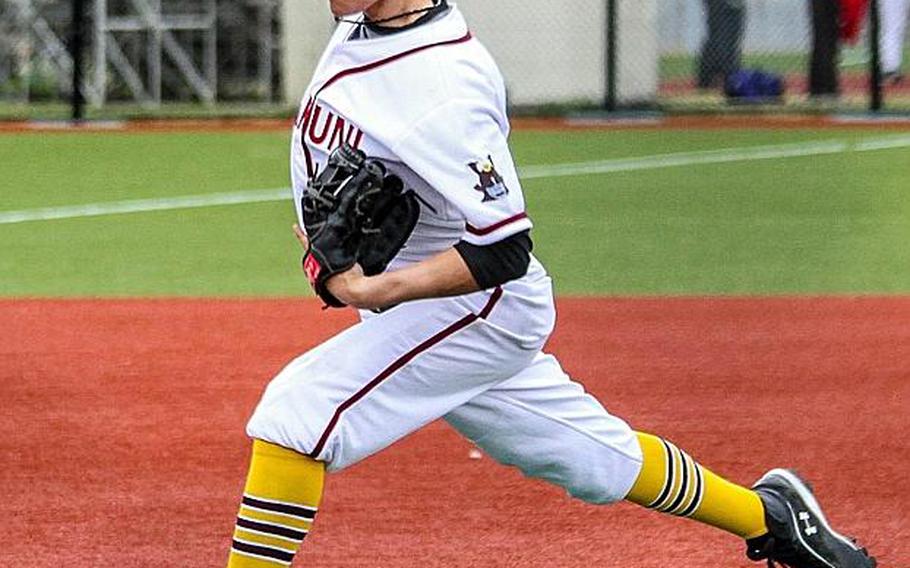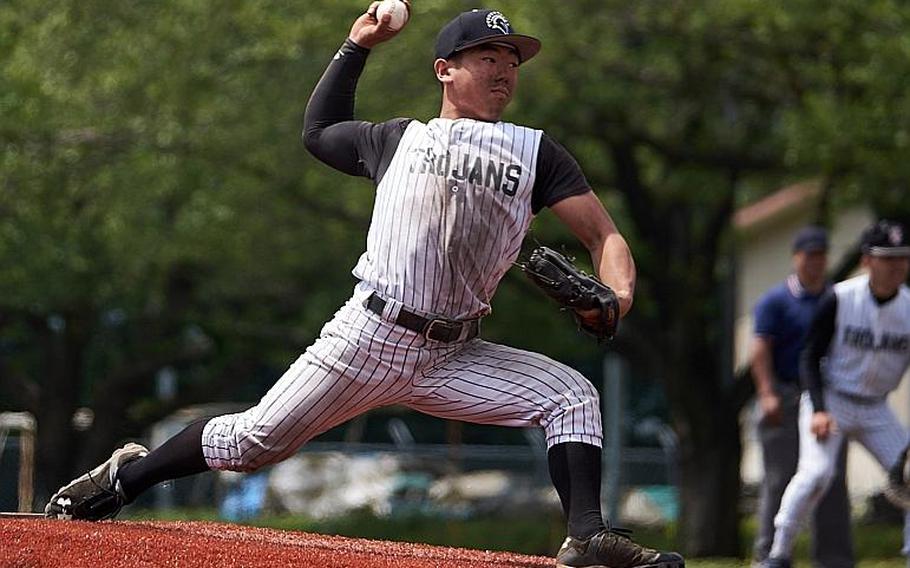 Zama, Matthew C. Perry and Yokota have taken turns beating up on each other in DODEA-Japan play during the season. Over in DODEA-Korea, Daegu's and more recently Humphreys' batters have been mashing the ball.
So which team is cut out for a run at the Far East Division II Baseball Tournament title? The teams with the arms that can shut those batters down, coaches say.
"It all boils down to pitching," said Don Tusha, in his second year coaching D-II Tournament host Osan. "Pitching normally prevails, and someone is going to need at least two pitchers to perform well, if not three."
That's where Japan teams might have an advantage, Tusha and other coaches say.
"Good pitching always beats good hitting," said Frank Macias, the third-year coach of a Perry team that can bring a handful of options to the mound, such as his sons Austin and Garrett and Peace Gates, who's back after missing several weeks due to injury.
"We're glad to have Peace back," Macias said. "He's throwing as hard as he ever has."
But the Samurai aren't the only Japan team flush in pitching.
Yokota, the defending D-II champion, fields five arms, including senior Marcus Henagan, and welcomed Woody Woodruff, a transfer from Ramstein, behind the plate. Zama, the 2014 champion, boasts seniors K.J. Cruz and Keiyl Sasano, among other arms.
"I see it being very competitive," Trojans coach Thomas Dignan said. "Just based on the games we've played … we've been competitive; all the teams have been competitive."
"We definitely have our work cut out for us," Yokota coach Steven Ferch said. "Especially both Zama and Perry."
Those three will attempt to shut down a Humphreys team that lately has gotten solid hitting from Blake Woodward, Jackson Taylor and Trey Schreurs, and a Daegu squad that fields Ethan Bird, Royce Oshiro and Jonathan Evans on its roster, among others; all have hit well lately.
"The Korea teams were young last year; they're a year older and a year better," Dignan said.
It's on the mound, Tusha said, where the Korea teams are limited, his Cougars included. Greg Yi and Aaron Misner have battled arm injuries this season. "They (Daegu and Humphreys) both have limited pitching, as I do."
It's a question, coaches say, of which team brings its best game most consistently each day of the tournament.
Given Yokota's depth and core of veterans, "they can be formidable," Macias said. "But we have the pieces to make a good run."
Tusha agreed with Macias, saying that the Japan teams stand the best shot in the three-day double-elimination tournament that starts Monday.
"Yokota has the hitting to beat anybody," he said, adding that the Panthers and Trojans are seeded in the tougher half of the elimination bracket, while the Samurai have "a cakewalk."
Twitter: @ornauer_stripes
---
---
---
---