D-III boys
Pigge-led Bucs win third straight crown
by
Gregory Broome
February 22, 2020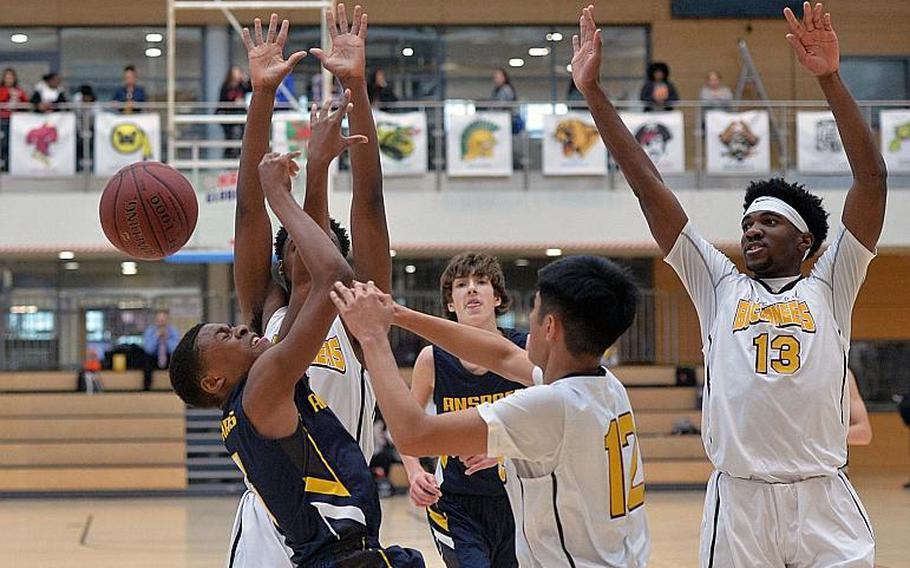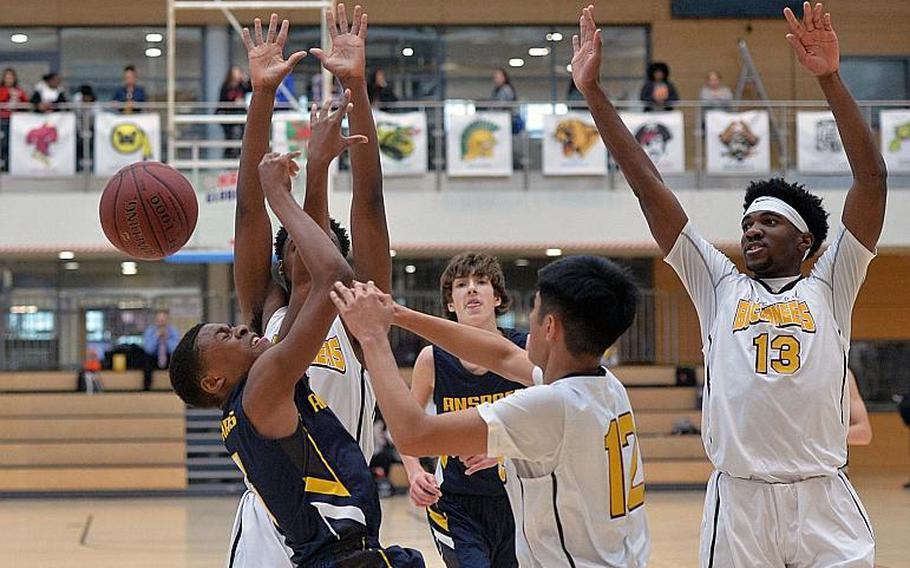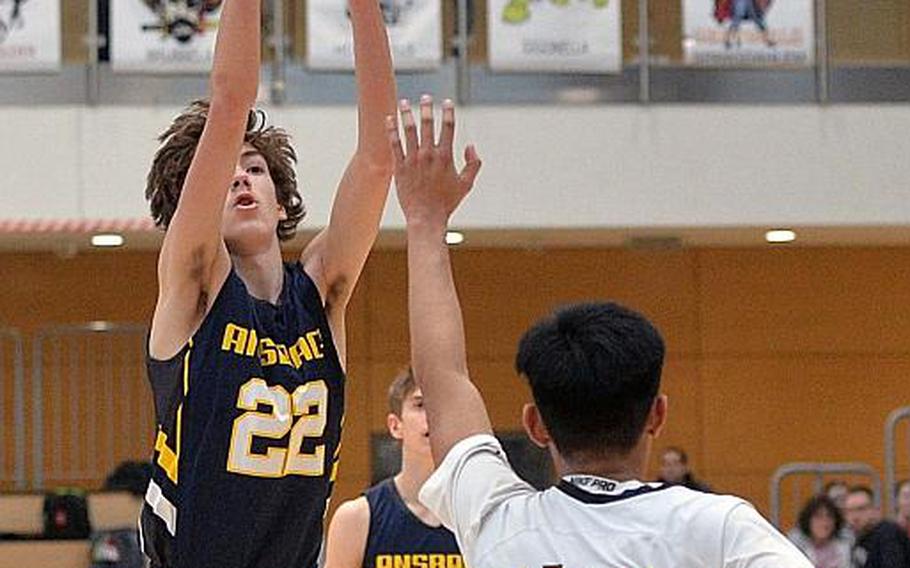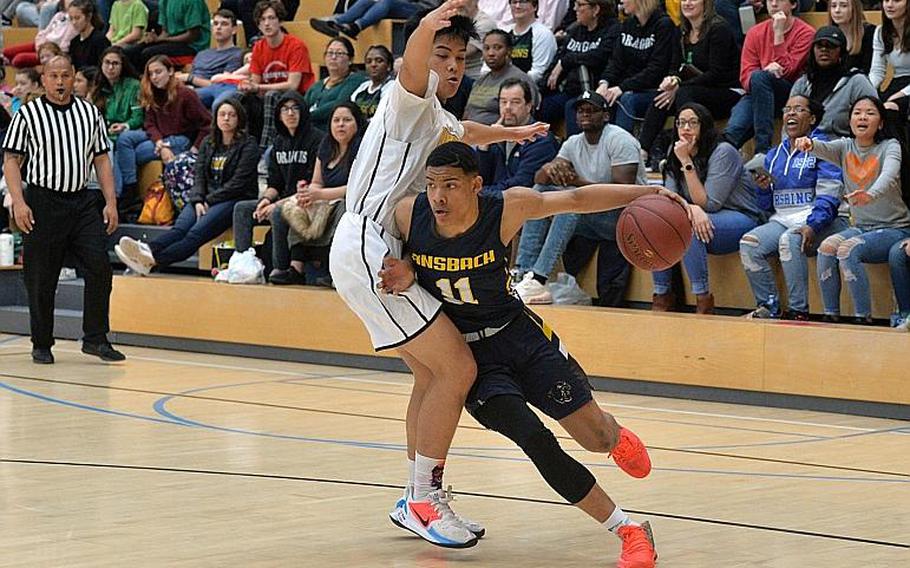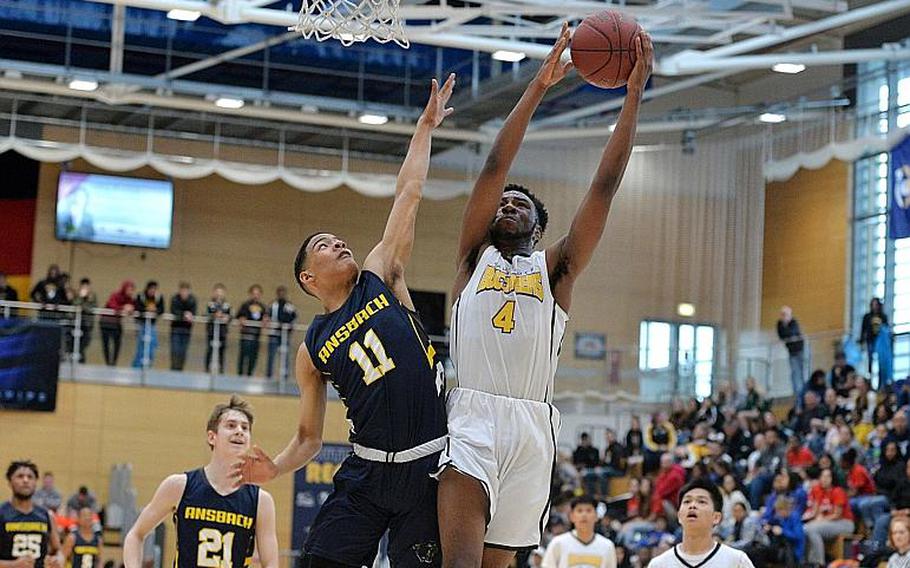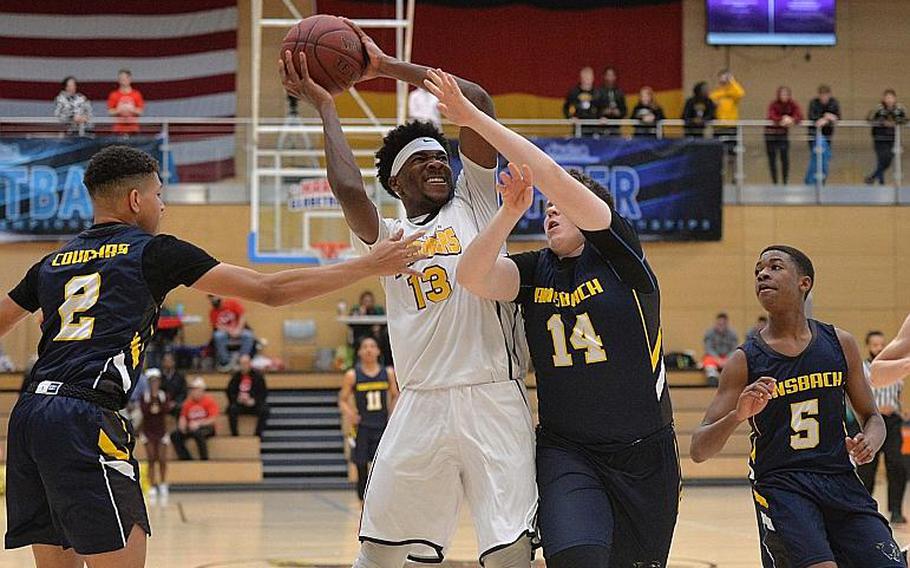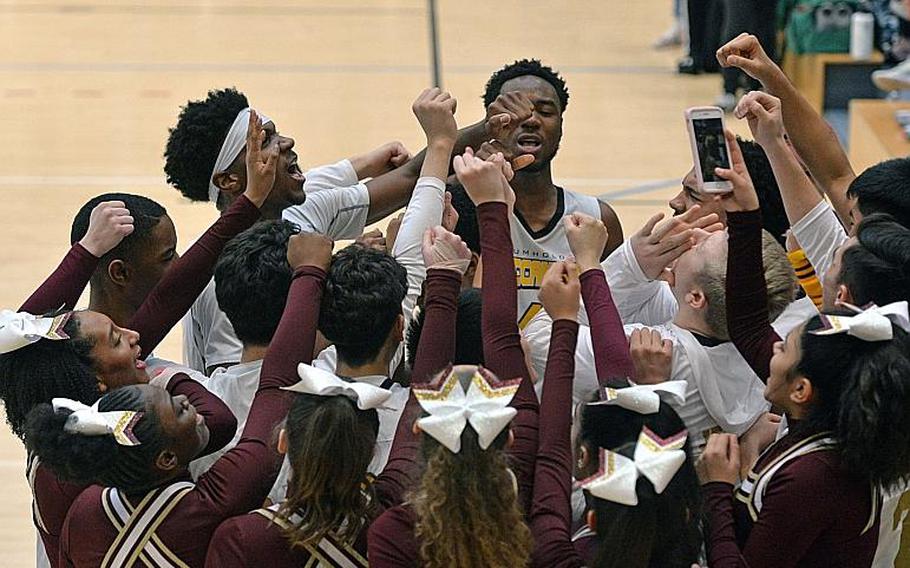 WIESBADEN, Germany – Chandler Pigge left the Baumholder Bucs with a parting gift Saturday. Namely, another championship.
The Bucs won their third straight DODEA-Europe Division III boys basketball title Saturday at Clay Kaserne Fitness Center, steadily outpacing the Ansbach Cougars 52-31 in a sequel to their more dramatic championship win over the Cougars a year prior.
"We knew what to do defensively," Baumholder coach Dewayne Pigge said. "We knew kind of what would rattle them and we stuck with the plan. And it was executed excellently."
Baumholder outlasted Ansbach in a 70-65 thriller to win last year's European title game, but Ansbach exacted a measure of revenge with an impressive regular-season upset that was the Bucs' only divisional loss of the year. In theory, that made Saturday's final a fascinating rubber match.
But the title game was a fizzle by comparison as the Bucs built an early lead and Ansbach never managed a serious counterstrike. Baumholder nursed a double-digit lead with some drawn-out possessions in the second half, then twice twisted the knife further by ending those possessions with a crisp pass to the interior and a strong finish by senior center Laurence Huxtable. A high-arcing Chandler Pigge three-pointer put the Bucs up 42-27 entering an anticlimactic fourth quarter.
"We just came out with more aggressiveness," said Chandler Pigge, contrasting Saturday's effort with his team's regular-season loss to the Cougars. "This time we just came out and played the best game of our lives. Didn't focus on the refs, didn't focus on the crowd…just focusing on us as a team."
The win brings an apparent end to Chandler Pigge's memorable career as a Buc. The gifted junior plans to transfer to a stateside program, possibly in his native Texas, for his final prep season to hone his craft and increase his visibility as a promising collegiate prospect.
"This program has been awesome," said Chandler Pigge, the reigning Stars and Stripes boys basketball Athlete of the Year. "Each year it's gotten better and better, the moments got better and better. It's going to be sad leaving them, but because of Baumholder I'm going to go off to great places."
Bucs coach Dewayne Pigge, Chandler's father, has an obvious connection with his star beyond that of a player and coach.
"He's my son and I love him a lot," said Dewayne Pigge, who plans to return next season as Bucs coach. "He's made Baumholder what it is, along with his teammates. He just didn't do it by himself."
What Chandler Pigge did was thrive as the physical and emotional centerpiece of the Bucs. He orchestrated the Baumholder offense and took the big shot when necessary. He provided dynamic playmaking and a steady hand in a storm. He competed for loose balls and rebounds like a freshman desperate to earn more court time.
"He's a leader," Dewayne Pigge said. "I can't ask for anything more."
Chandler Pigge finished with a game-high 23 points in his final game as a Buc. Isaiah Daep scored 12 points on four first-half three-pointers. Huxtable, named the tournament's most outstanding player, added eight points.
broome.gregory@stripes.com Twitter: @broomestripes