Far East D-II boys soccer
Perry's season checklist now complete
---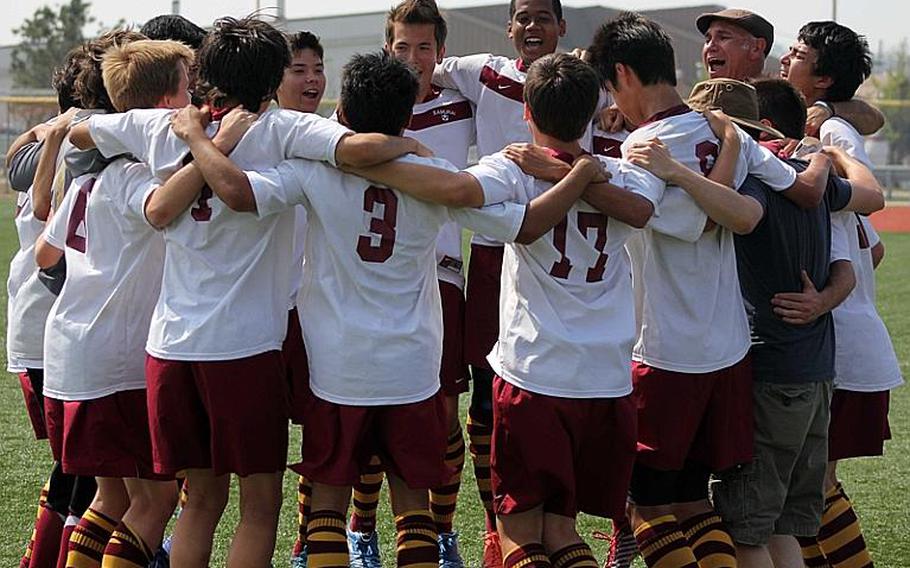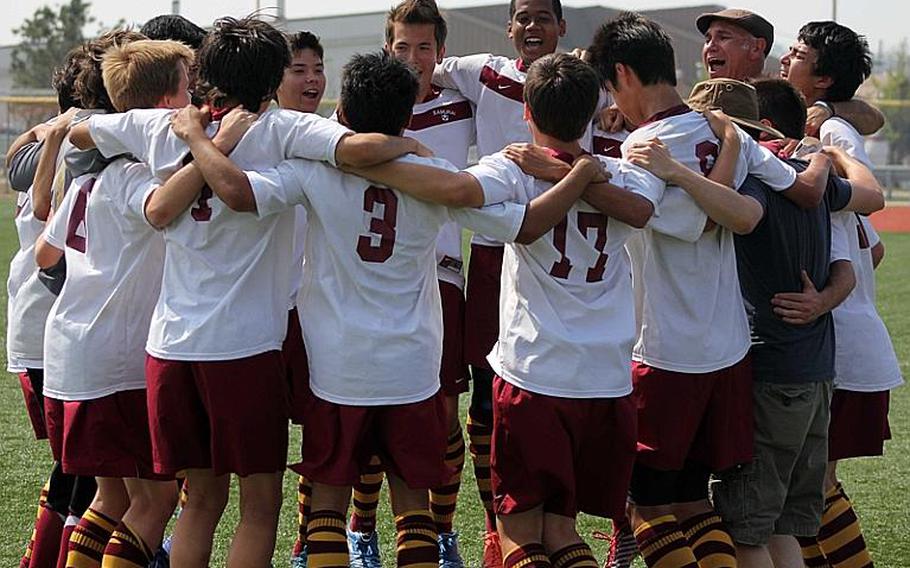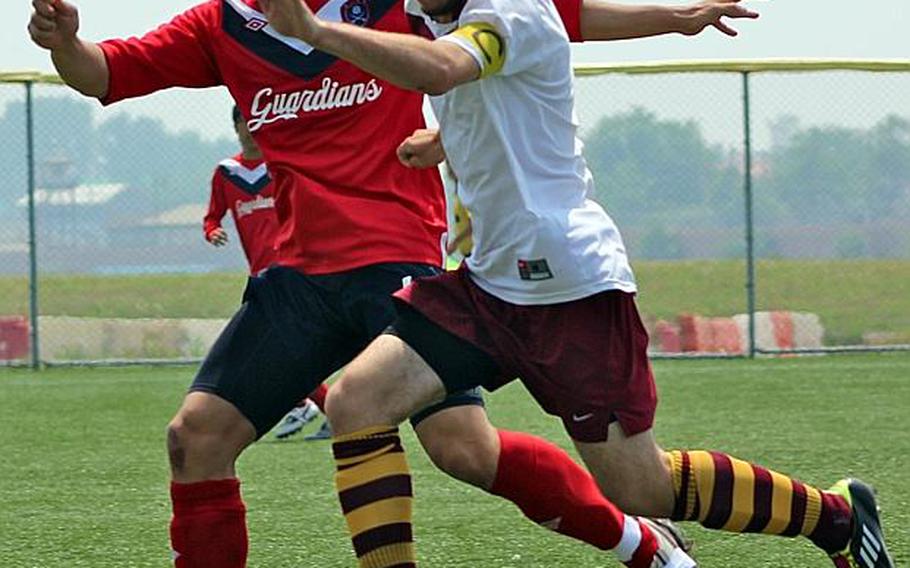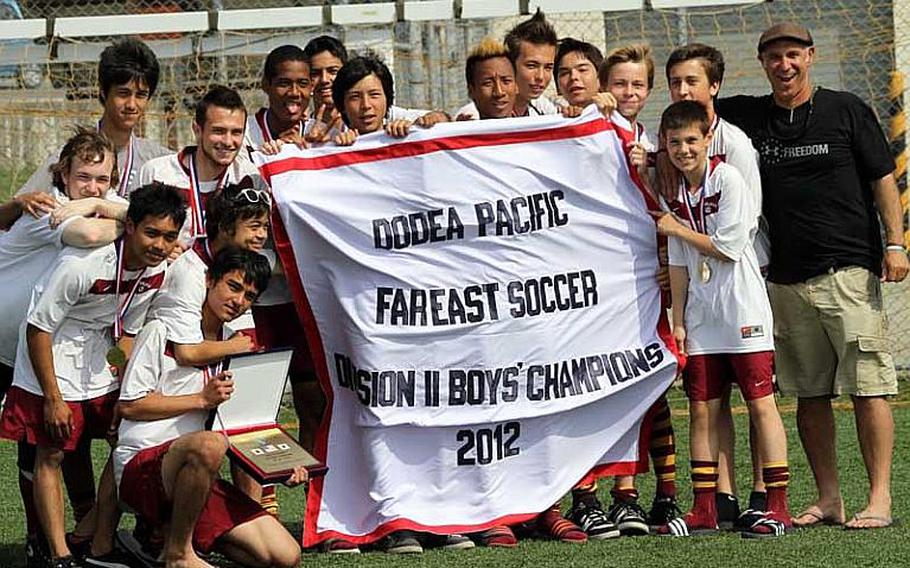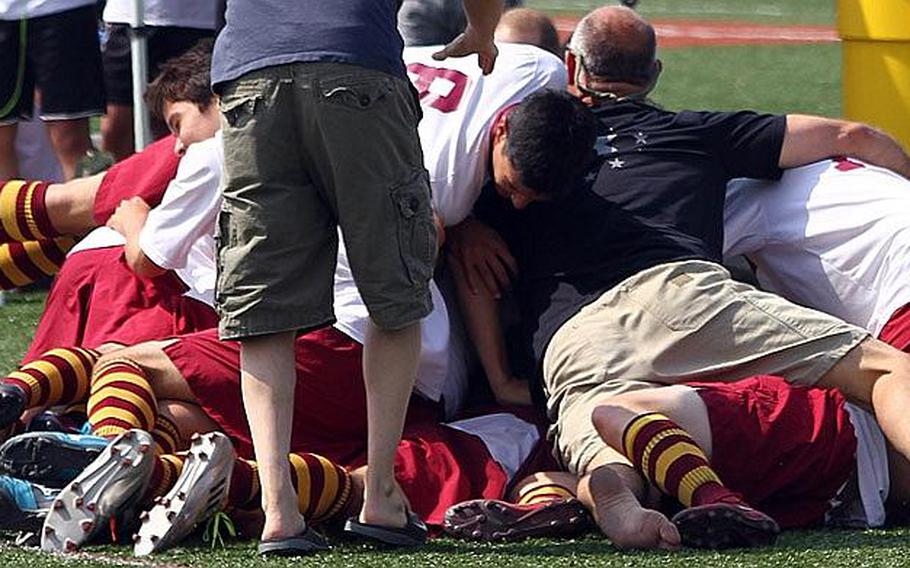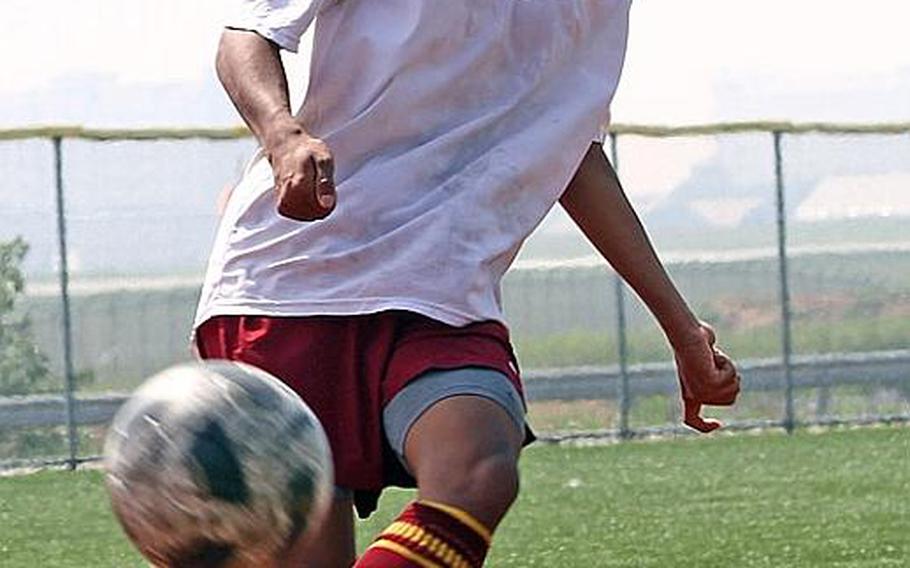 A Pacific-record 192 goals and 33 wins as a team, senior Tyelor Apple's Pacific single-season record 64 goals – all were meaningful to the Matthew C. Perry Samurai, but not as much as the team's ultimate goal.
Perry wanted a second Far East Division II Boys Soccer Tournament title and a second star to match the one they put on their Samurai FC jersey crests, emblematic of their first title in 2010.
Apple and the Samurai accomplished that very goal Friday, rallying for the third time in the tournament to edge 2011 champion Yongsan International-Seoul 2-1, winning the match in a penalty-kick shootout.
"Two stars, baby!" coach Mark Lange said. "This is a day we'll never forget. Fantastic. Came from behind three times to beat YIS. That showed a lot of heart and character. I'm very proud of the boys. The togetherness was unbelievable."
"Amazing," Apple said. "It's now a dream come true. I got the scoring title and now I can focus on the championship. We accomplished our goal."
The win didn't come without drama, as the Guardians went in front 1-0 in the 11th minute on Charity Sechabe's 14th goal of the season.
Gaku Lange, named the tournament's Most Valuable Player, responded just before halftime. The teams then traded attacks through full and extra time, setting the stage for the PK shootout.
Apple, Lange, Yasuki Milsop and Yuta Fleming each tallied for the Samurai to outdistance the Guardians, who got goals from Roland Umoru, Sechabe and Shin Ikeda.
"We all bonded as a team better than last year," Apple said. "We just never gave up when we fell behind."
It was a disappointing end to a solid season for the Guardians, who won their second Korean-American Interscholastic Activities Conference Division I Tournament title in three years and entered Far East as one of the favorites, along with the Samurai.
"This was probably one of the most balanced teams we've had," first-year Guardians head coach Harrison Creech said. "I'm proud of how we approached the game and executed. We didn't get the job done, but we came close. It was a pleasure coaching them."
Osan American High student-reporters Mildy Briones and Cosette To and tournament organizer Shawn Knudsen provided information for this report
---
---
---
---