Boys soccer preview
Perry, Kadena start off seasons experimenting
---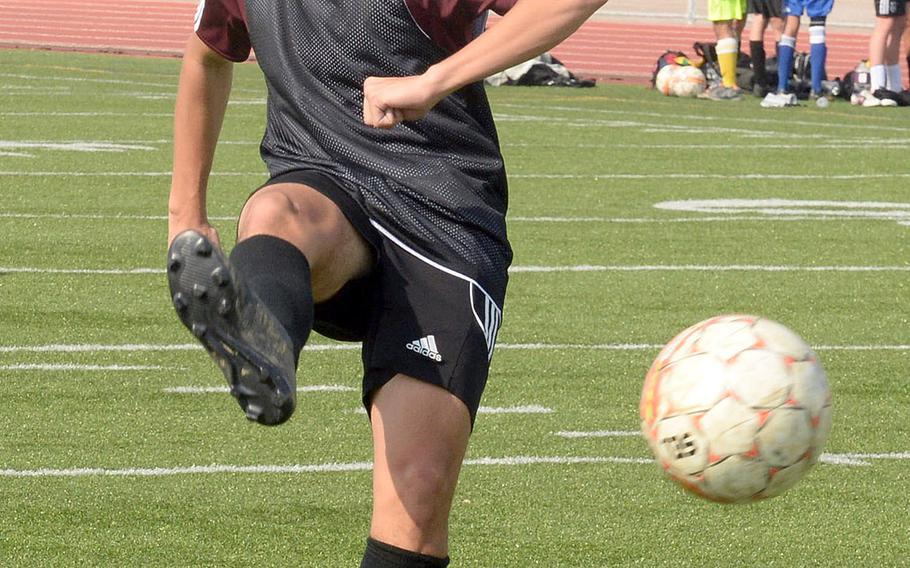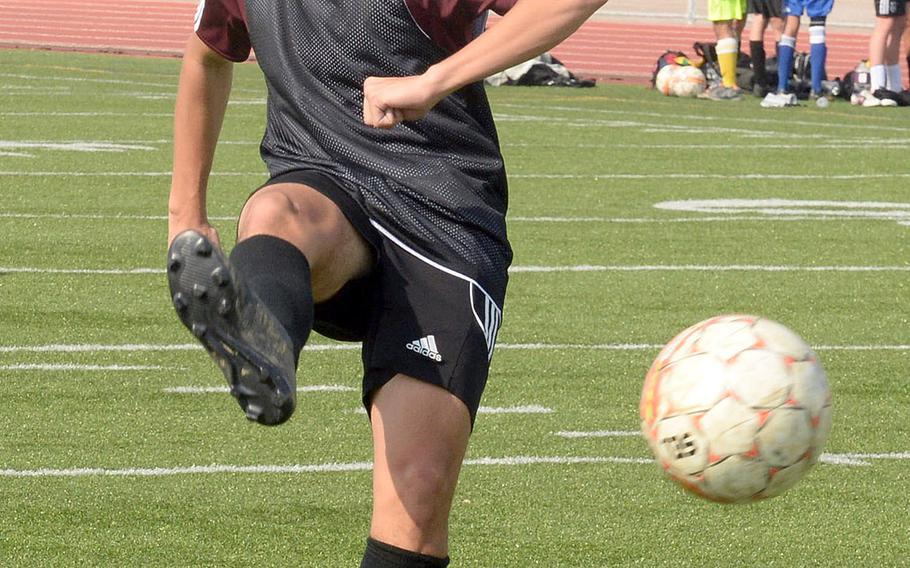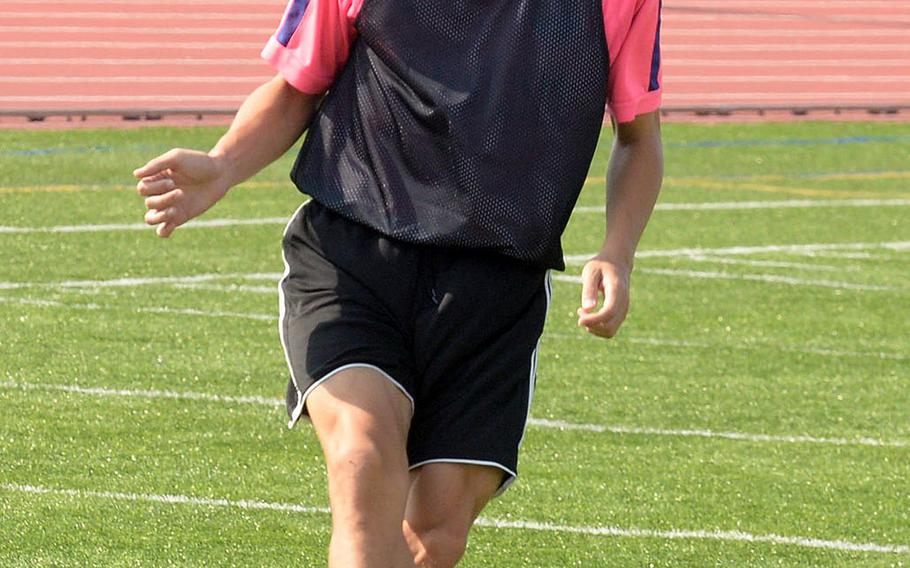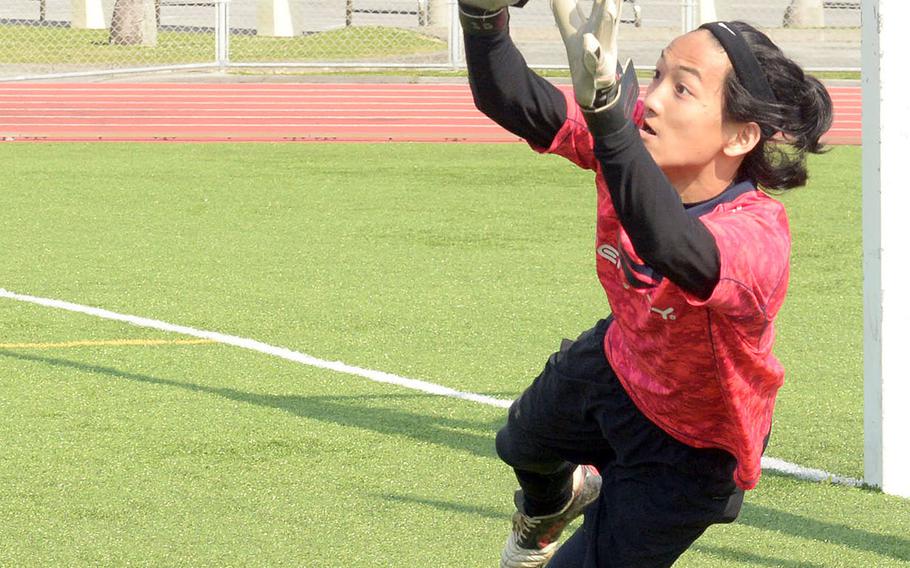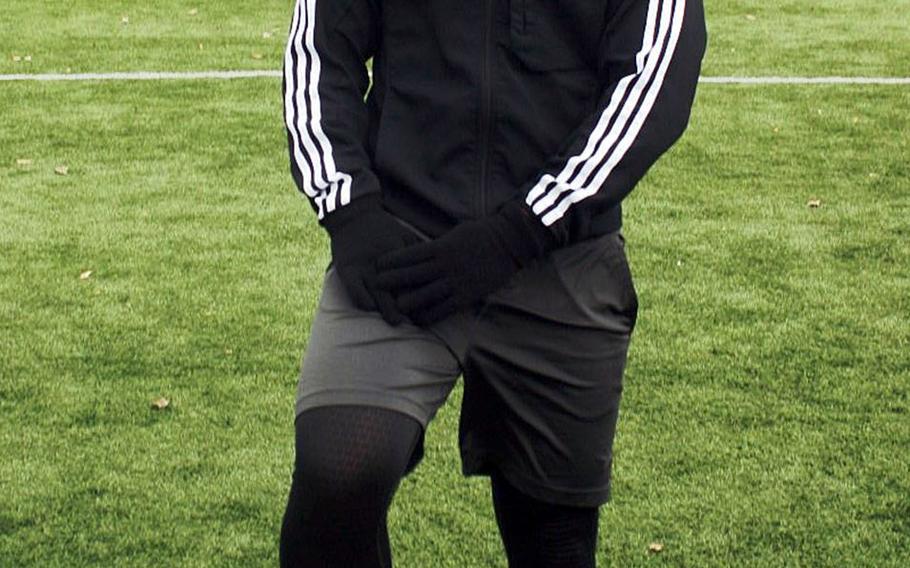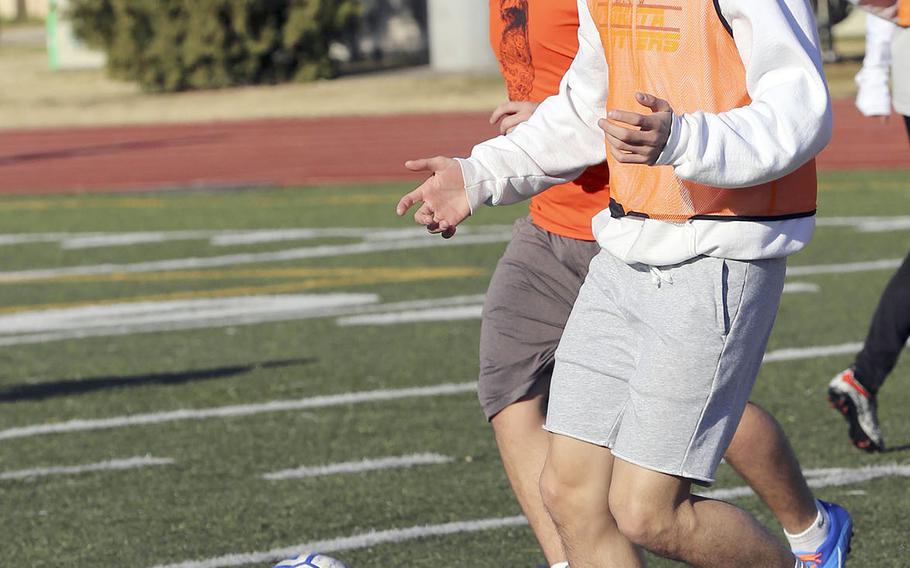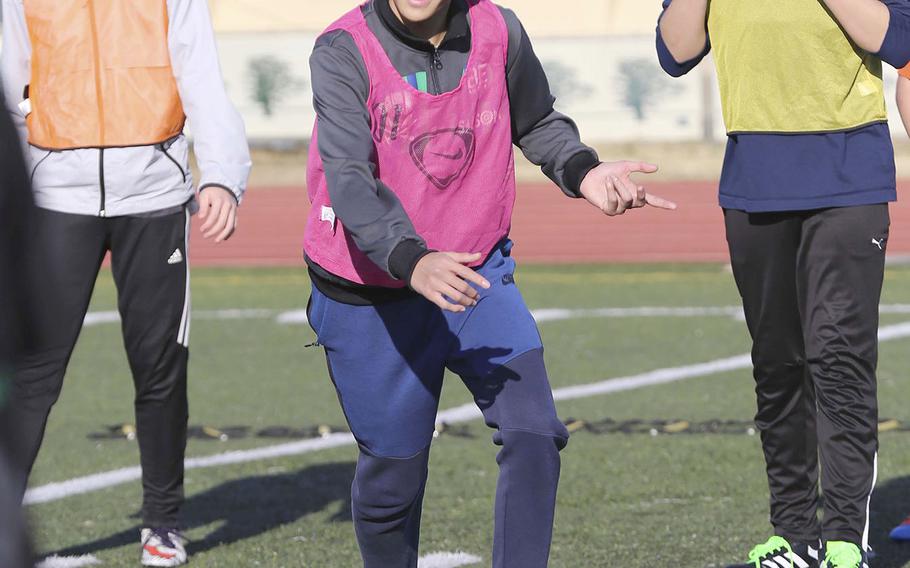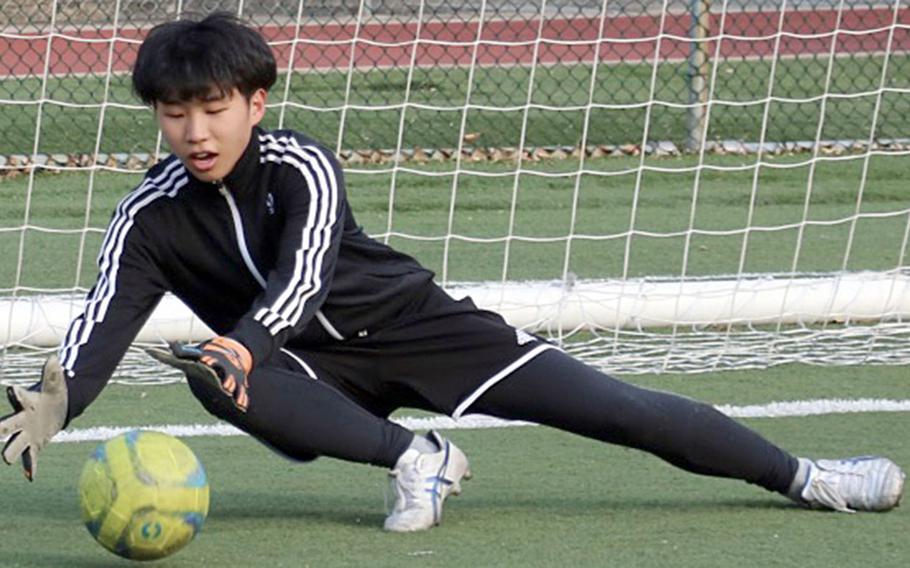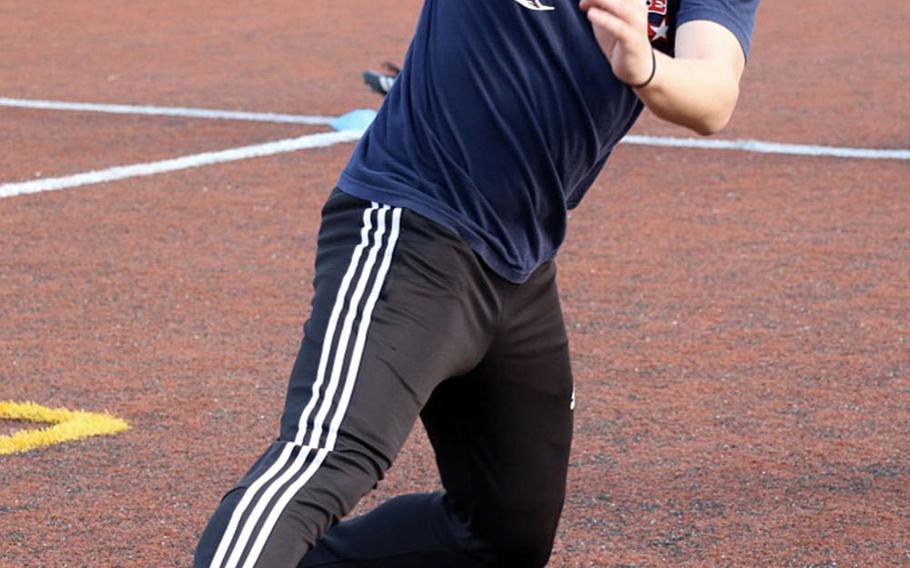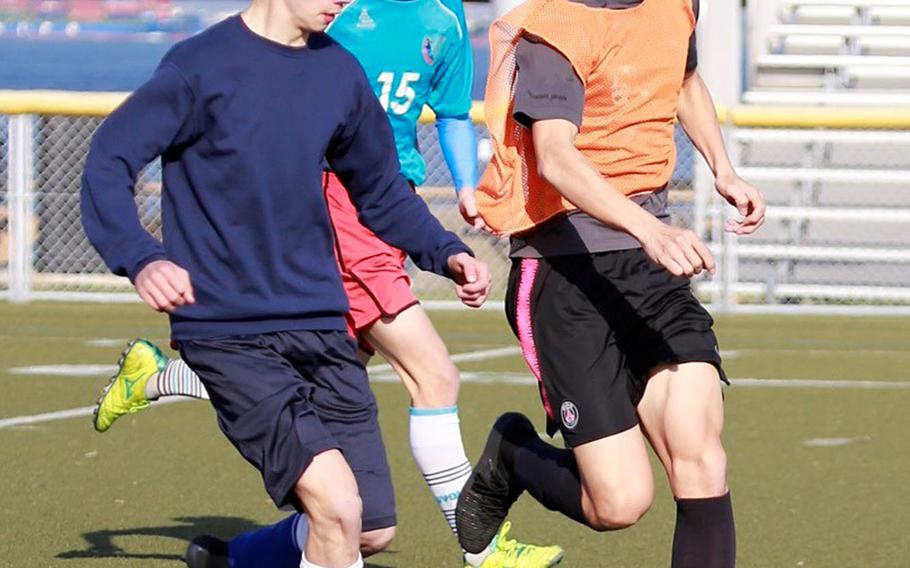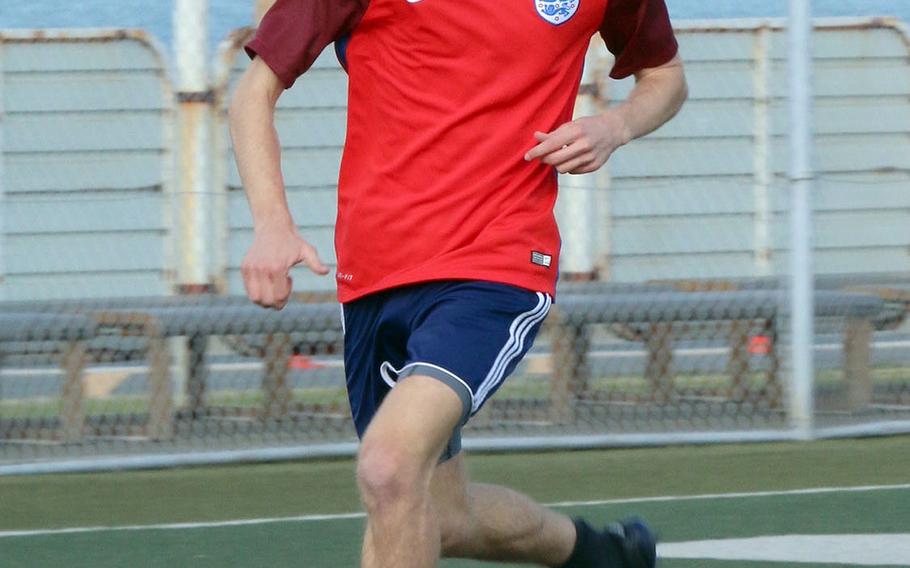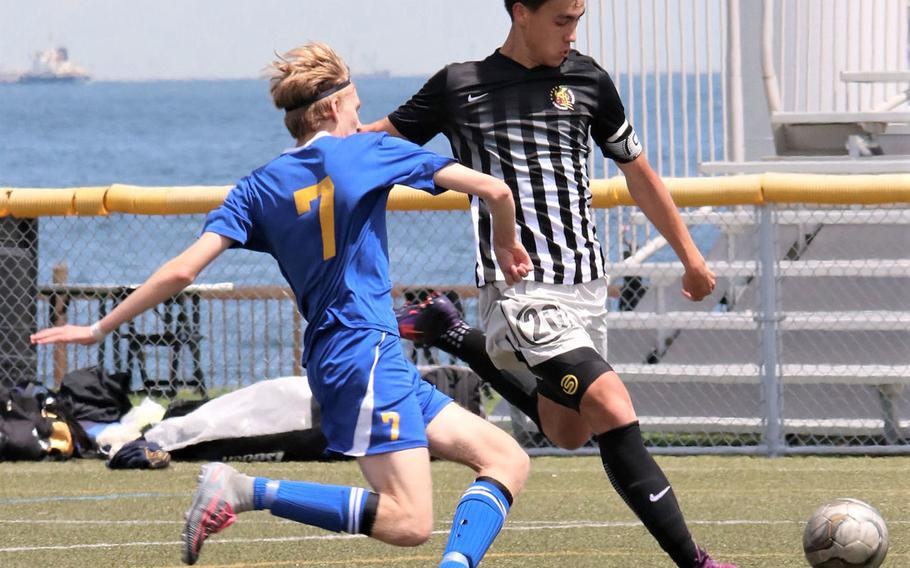 Why mess with success? To achieve even more success, or at least that's the theory of two of DODEA-Pacific's top soccer programs.
Division II contender Matthew C. Perry already features the Pacific's single-season goal-scoring record holder but is looking to bolster its already strong offense.
Division I runner-up team Kadena featured the player voted the Far East Tournament's Best Goalkeeper, but wants to strengthen the midfield while hoping to remain just as strong in net.
Both of those teams are taking huge gambles, their coaches admit, by making some risky personnel decisions.
Joining Kai Lange, a senior who set the Pacific's boys record with 85 goals last season, on the front line is Marshall China, a football lineman and a heavyweight wrestler. The junior played baseball a year ago but is being asked to man a key position for the Samurai.
"It's another in a long line of experiments," said Mark Lange, who hasn't been shy about trying different players in unusual positions out of necessity from time to time. "We'll see what happens."
"Interesting," said coach Trent Anderson of Yokota, Far East Division II Tournament runner-up the past three years, when told about China. "Our goalkeepers look like linebackers. That'll be an interesting matchup."
On Okinawa, the Panthers bid farewell to a handful of strong midfielders responsible for leading Kadena to the Far East title two years ago and the finals again last year.
Needing to plug one of those spots, new Panthers coach Tony Washington has shifted Jonathan Ferguson, a senior, from the net to the middle.
"Trying to move the All-Far East goalkeeper out of the net. We'll see how that goes," said Washington, who for the last several years has assisted at Kubasaki – last year's D-I champion – but has gone over to the black-and-yellow side this season.
In both the Division I and II races, things appear to be much closer than in years past, especially in the small-schools field.
Two-time defending Far East D-II champion Christian Academy Japan bid farewell to its brother-brother tandem of Angus and Jacky Holmes, who accounted for 41 goals last season. They're now in Australia, and "I'm very excited for their future," said Knights coach Keesh Kawaguchi.
"They'll still be very good, but that will bring them closer to the pack," the elder Lange said, adding that it's "no longer a chase for second place. It makes the race a little more even. They're the two-time Far East champions, but maybe there's some hope."
The Samurai, Lange said, should be "solid but thin." They have a strong core of 12 players, but from there, it's a "steep dropoff," he said.
Kinnick, Lange said, "will be the best in Japan. And Yokota has some good players, too."
The Knights have beaten Yokota the past two years. Finishing second in D-II the last three years is a "motivator" for Yokota, Anderson said.
"The guys are extra genki (Japanese for energetic) this year," Anderson said, adding that they're especially looking forward to playing CAJ. "They always seem to have the right talent. There isn't a weakness on the team in any area."
Anderson's Panthers have a group of skilled underclassmen to augment an already strong core of veterans. "If they push themselves the right way this season, I like our chances," he said.
One change has been made to the field in Korea; Humphreys is now playing Division I, while Seoul American, in its last year as a school, moves to Division II.
Steve Boyd must surely recognize some of the faces in the Blackhawks' boys lineup; five of his Seoul American players transferred to Humphreys with him. "Mesh that with what's left at Humphreys, from that point, we're in pretty good shape," Boyd said.
The DODEA schools in Korea begin the season at a slight disadvantage. While their first official day of practice was March 4, the three international schools in the Korea Blue Division already have had as many as three matches under their belt.
"That's the way it's been, and I guess you have to deal with it," Boyd said. "I just want a level playing field. But that's the way it is."
Osan could stand the tallest among DODEA-Korea's smaller schools, with James Rivet (24 goals) transferring from Humphreys and joining Joey Betts (15 goals) up front.
"This is the year for tiny little Osan to hold its own," coach Andrew Grant said.
---
---
---
---