Far East DII boys soccer
Perry celebrates fifth straight championship
---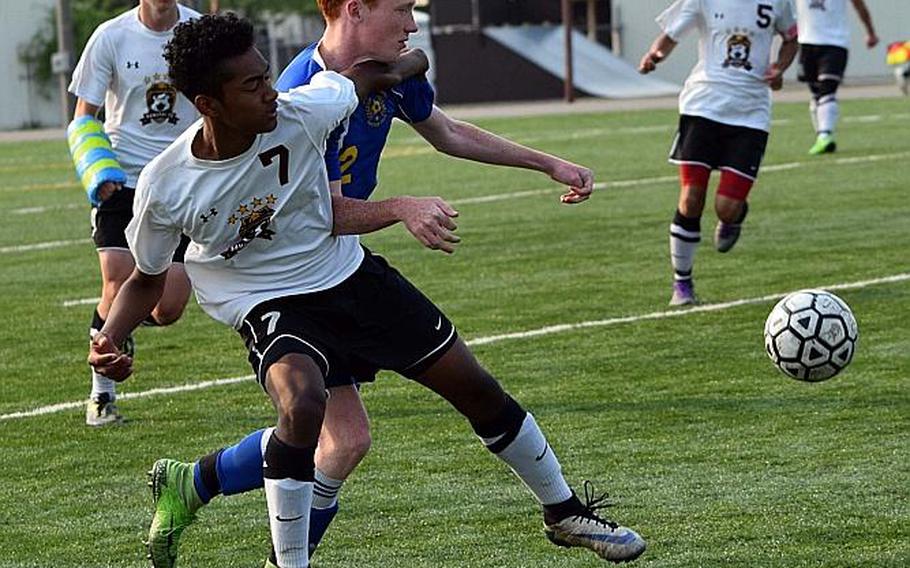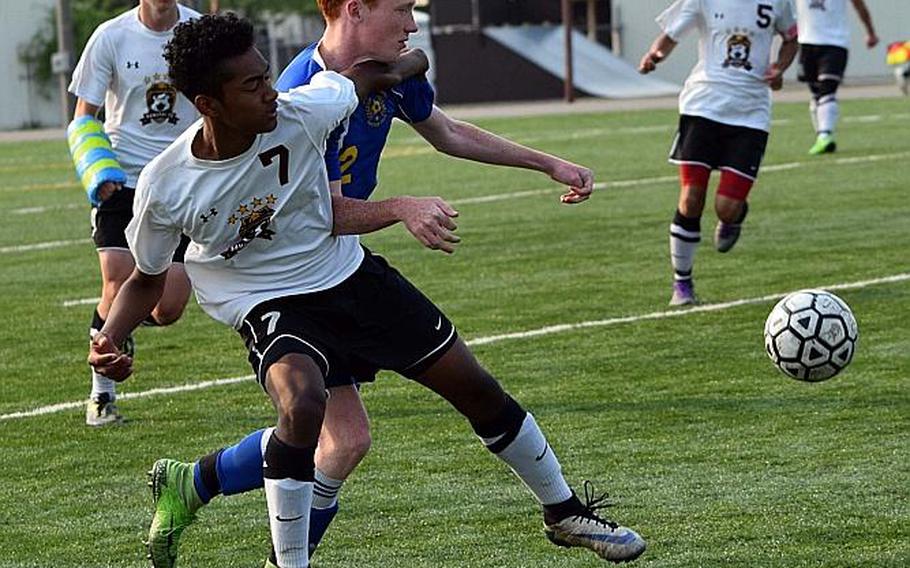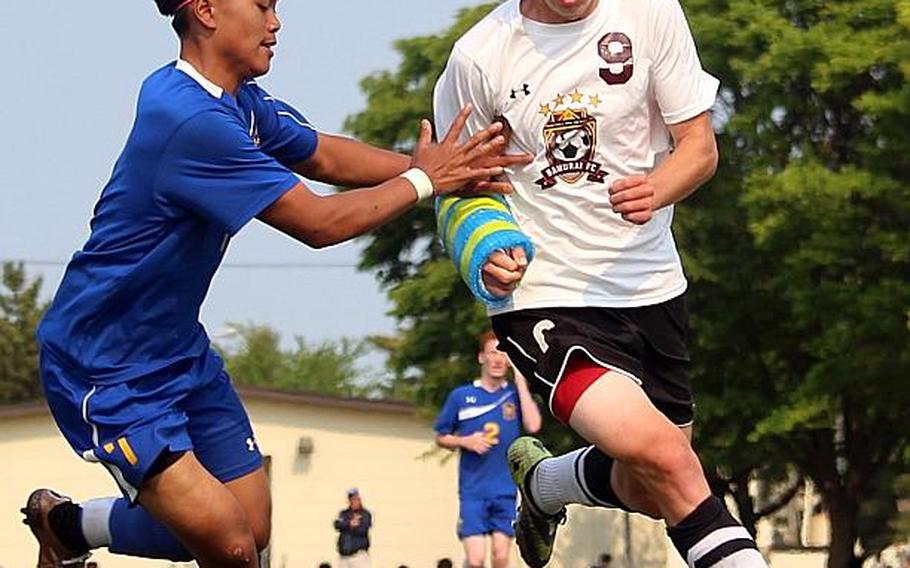 MISAWA AIR BASE, Japan – Aidan Lewis sported a bubble-wrapped cast on his fractured wrist. Kai Lange, the younger brother of a former Matthew C. Perry star, sported a bandage over seven stitches on his forehead.
The two helped make the difference for a Samurai boys soccer team that at the start of the season was thought to be rebuilding and not going anywhere. But Perry made it back to the Far East Division II Tournament final and won it for the fifth straight year.
"Unbelievable," coach Mark Lange said after his son scored the match-winning goal in the first of two overtime periods of a 2-1 win over Yokota. "My boys rose to the occasion. I can't believe it. Five in a row. This was a team that wasn't supposed to win."
Win they did, going 16-5-2 over the season, but losing in the DODEA-Japan tournament final for the second straight year. And without most of the scoring firepower they had in previous seasons.
But Lange said he sensed something different about the team as it girded for play in a D-II Tournament being held away from their home base of Marine Corps Air Station Iwakuni for the first time since 2006.
"I could see it in their eyes. They were so determined," Lange said.
But while the Samurai went 3-0-1 in pool play and earned the top overall seed entering the playoffs, they had to contend with injuries.
In addition to Lewis and Lange sporting war wounds, midfielder Colin Ernst went down with an ankle fracture and faces surgery upon the Samurai's return home.
But the Samurai overcame, playing tight matches in the semifinal and the championship, outscoring the Panthers by the same margin that Yokota beat Perry in the DODEA-Japan final.
Tyson Moore, named the Golden Boot winner for the second straight year, put the Samurai ahead and it appeared they were headed for a victory in full time before Yokota's Max McKim got the equalizer with 10 seconds left in regulation.
Lange took a pass from Aidan Lewis and buried it early in the first overtime, and the Samurai defense made it stand up.
Of the many titles the Samurai have won, Lange calls this one his most special.
"I thought the other ones couldn't be topped. This one did," he said. "They dug down and pulled it out. Seven straight years to the finals. That's pretty good."
The Panthers, meanwhile, closed their ledger at 19-5-5. "I'm proud of my boys; it was a good year," coach Trent Anderson said. "It was fun to watch these guys gel, come together and get to the final. It was great."
---
---
---
---