Athlete of the Year - boys golf
Patrick's new outlook led to breakthrough
by
Rusty Bryan
November 11, 2011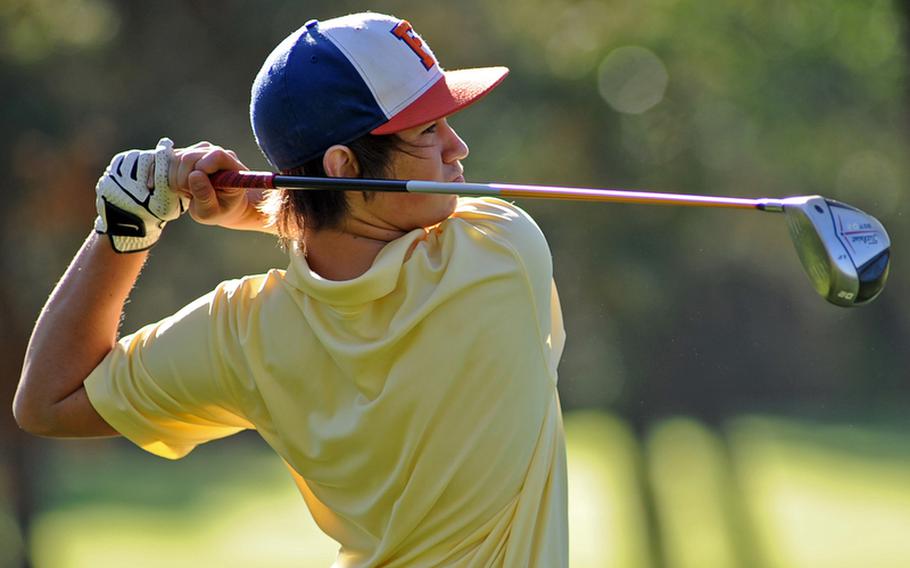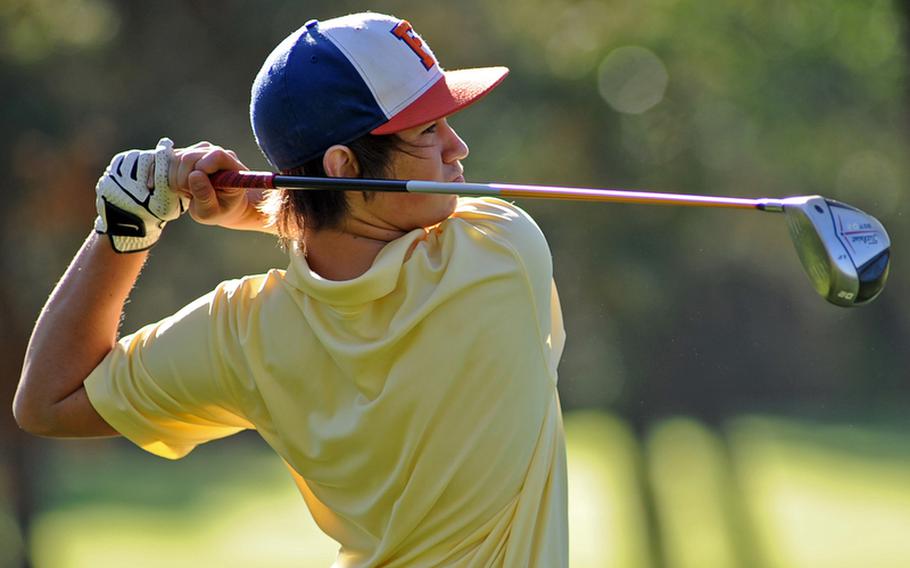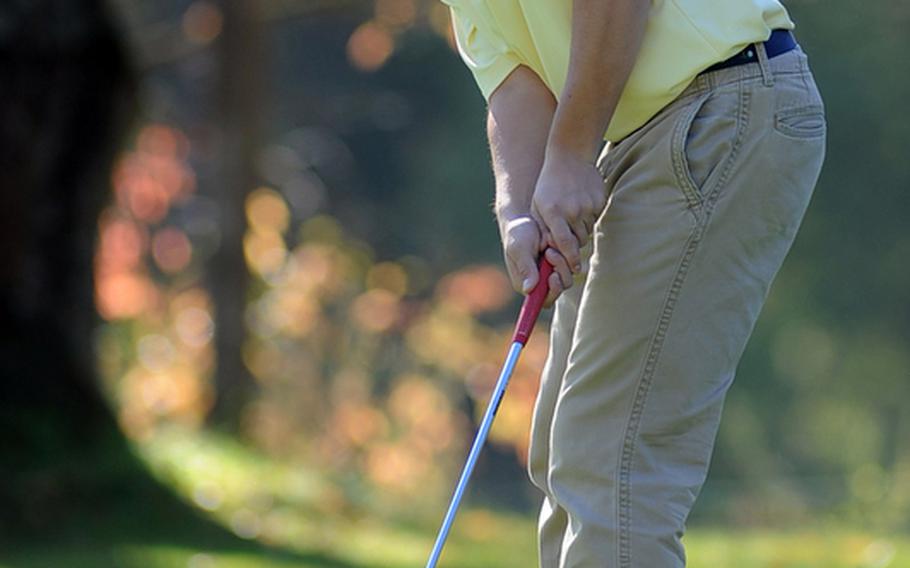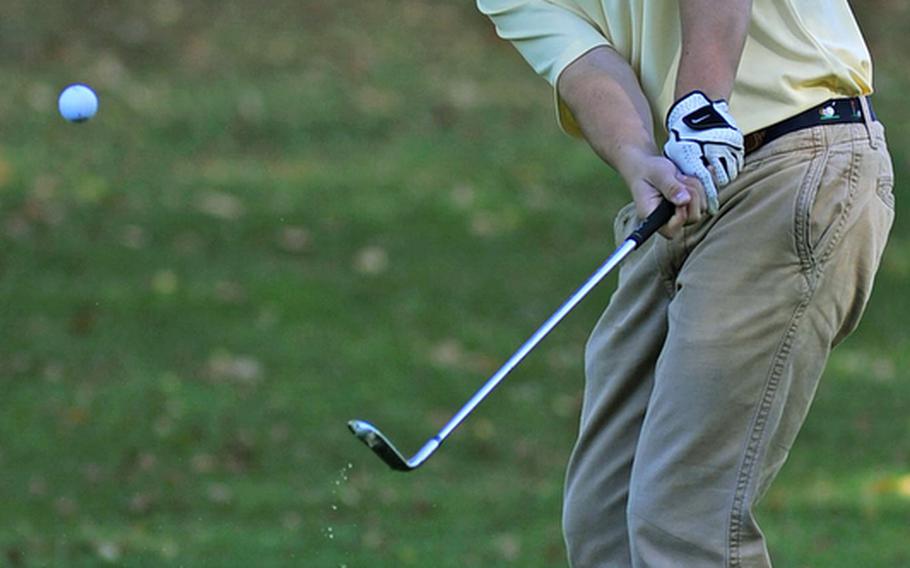 HEIDELBERG, Germany – According to Heidelberg golf coach Jim McCauley, the reason behind Joe Patrick's 2011 DODDS-Europe golf title was a question of maturity.
This year, McCauley said by telephone Monday, Patrick "didn't worry about what had gone on before. He tried to keep from getting all worked up about what others were doing. He was concentrating on Joe doing as well as Joe could do."
Patrick, a 16-year-old junior, agreed that much of his rise to the top from 14th-place, 29 Stableford points behind the winner in 2010, was a question of his mindset.
"Especially after my sophomore year," Patrick said by telephone on Wednesday, "I thought I was trying to do too much. This year, I was determined to go out there and just trust my swing."
It was no coincidence this year that Patrick's swing was especially trustworthy. Intensive swing lessons, a heavy schedule of summer practice – six hours a day – and local tournaments gave him better mechanics and an understanding of those mechanics.
"In April, I took swing lessons from a local pro at St. Leon Rot (a nearby German club)," Patrick, the Stars and Stripes Athlete of the Year for boys golf, said. "Not only did my swing get better, but I got a better insight into the mechanics of the swing. When I do something wrong, I know what to do to fix it."
The reconstructed swing was a work in progress for much of the high school season. Patrick averaged just 35.8 Stableford points per round (18 pars would yield a score of 54) before blossoming at Europeans.
At Euros, it all came together. He scored 41 on Day 1 and 44 on Day 2 to beat runner-up James Cho of Ramstein 85-82.
"I felt like I was really calm throughout," said Patrick, who was a point off the lead after Day 1.
"He was in the top group on the second day and that helped, too," McCauley said. "He saw they had trouble and made mistakes, too."
For his part, Patrick didn't make many mistakes at Euros.
"He was striking the ball well, and his putting was great," McCauley said of the ambidextrous Patrick, a left-handed thrower and right-handed batter in baseball. "We changed his putting stance this year to adjust to his left-handed tendencies."
Finally contributing to Patrick's championship run were the rules of the competition, which put a moratorium on play at the Heidelberg course by tournament qualifiers.
"When I couldn't get on the course, I spent all my time on the range," Patrick said. "That forced me to concentrate on my swing."
The result?
"It's what I've always worked for," Patrick said, "to win Euros. I'm still really excited."
Although there's a baseball season yet to play for Heidelberg's first baseman-pitcher, Patrick said he's eager to try for the golf repeat come October 2012. He'll enter that season after a summer playing in junior tournaments in the Southeastern United States and hopes to score even more next year.
"The swing is there," he said.