Patch, Vilseck hand each other first losses
---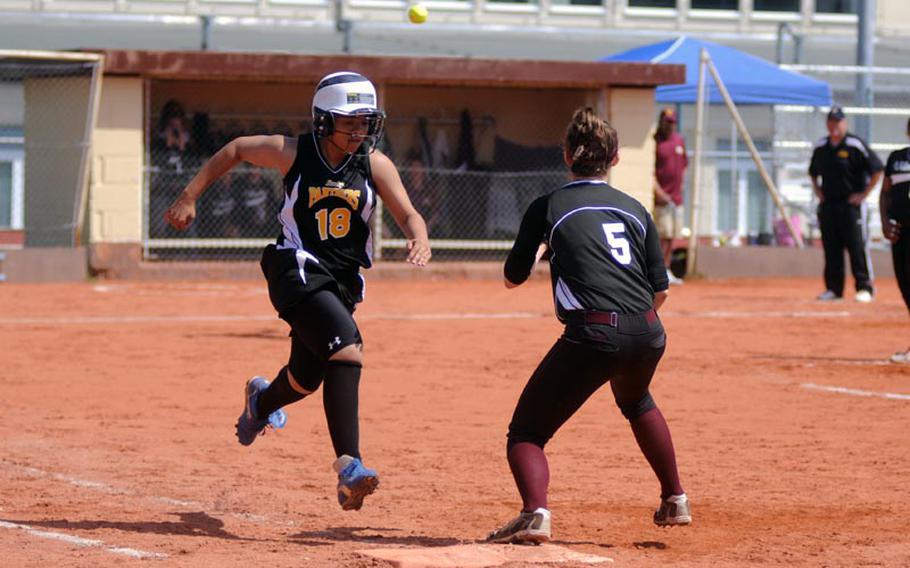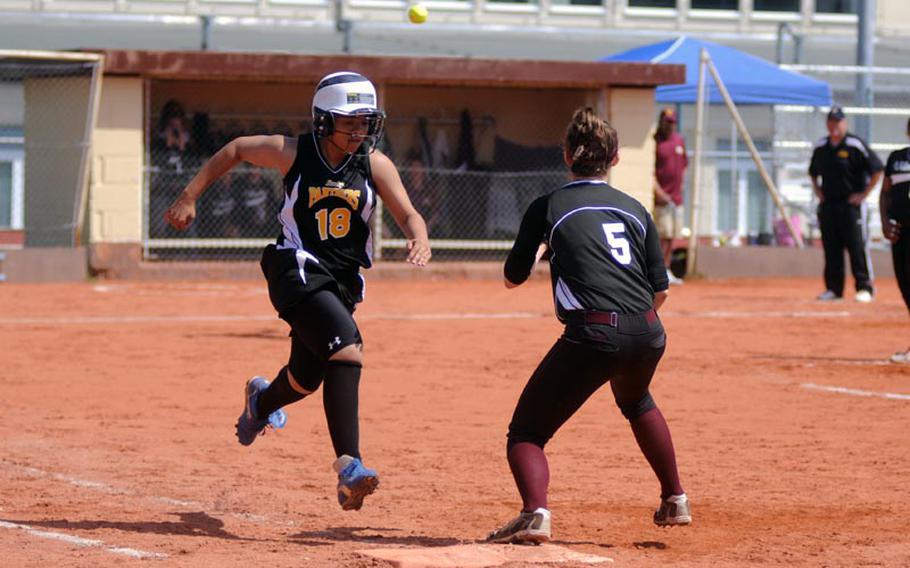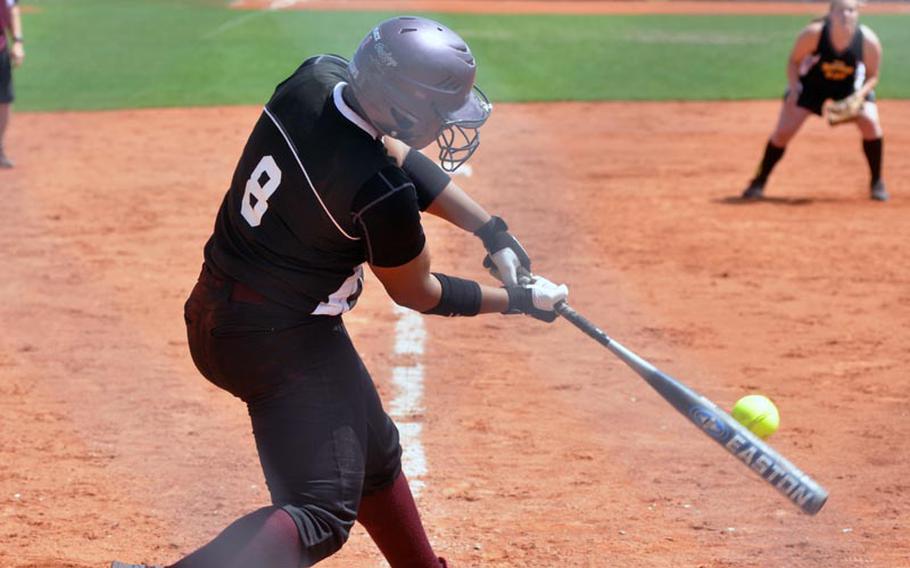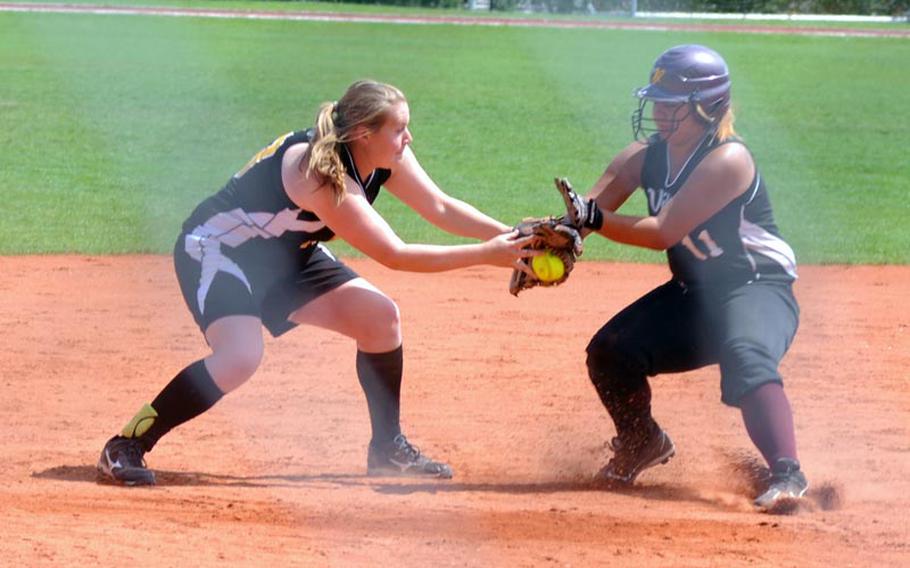 STUTTGART, Germany - Two of the last four unbeaten teams in DODDS-Europe softball knocked each other from the ranks of the perfect Saturday.
Patch downed Vilseck in the first game, 12-4. But the Falcons won the second off the defending Division I champions, 13-12. The two teams finished tied atop the Eastern Region standings at 13-1. Only Kaiserslautern, which won the Western Region and Division II power Naples, the Southern Region champion, finished the regular season with perfect records.
The first game was a pitchers' duel, despite the final score. Patch's Amber Marvin gave up six hits and had nine strikeouts. Vilseck's Deraj McClinton had eight strikeouts and gave up seven hits. Five of the seven were in the sixth inning.
Vilseck was up 3-1 in the bottom of the sixth. But a series of errors coupled with a surge of hits by Patch put the Panthers on top to stay. With the bases loaded, the Falcons committed two errors on a single play, allowing three runs to score.
"That was the ball game," Vilseck coach Jim Hall said. "They scored 10 runs on five hits. We had four errors."
In the second game, Vilseck took a big lead and had co-ace Taylor Hall on the mound, with sophomore ace Marvin resting for Patch.
Vilseck scored 12 runs in the first three innings off Patch's Katelyn Tingey. But the Panthers slowly caught up and the game was tied 12-12 by the bottom of the sixth.
With barely enough time on the game clock for another inning, Patch brought Marvin back out to pitch.
"We didn't have much time left so we were trying to get out of that inning quickly so we could get another at bat," Patch coach Brian Tingey. "But we just ran out of time and they were able to get another run in as we made some errors."
It was Marvin's first loss of her career.
"We didn't play great softball today." Hall said. "We didn't play great consistency today. We played not to lose instead of playing to win."
Hall says Europeans will be tough with Ramstein, Kaiserslautern, Vilseck and Patch as the teams to beat.
"Ramstein has two pitchers. We have two pitchers. Patch has one pitcher. K-town has one pitcher. Whoever can last three days and five games will win it. We have a shot. But we have to play a lot more consistent and a little better than we did today."
---
---
---
---