Patch thumps Schweinfurt in softball
by
David Rogers
April 28, 2012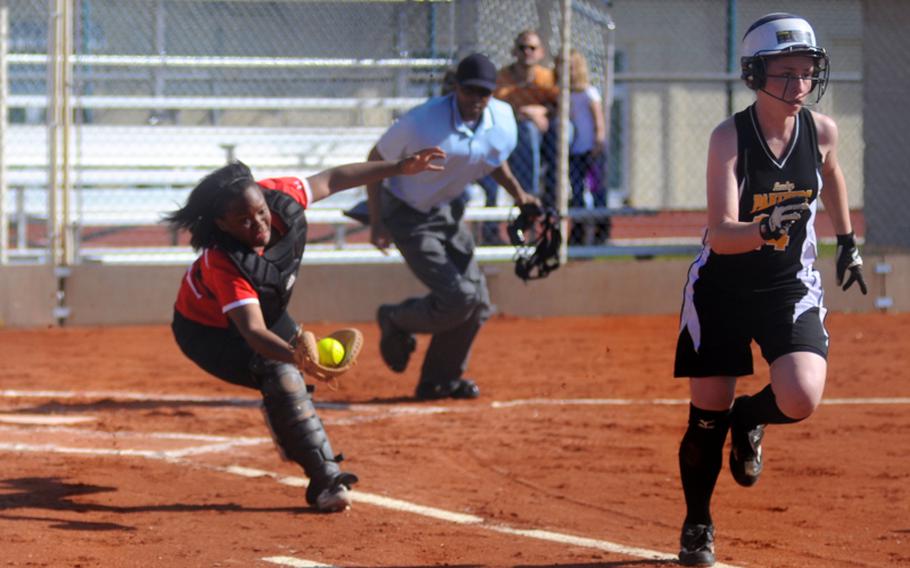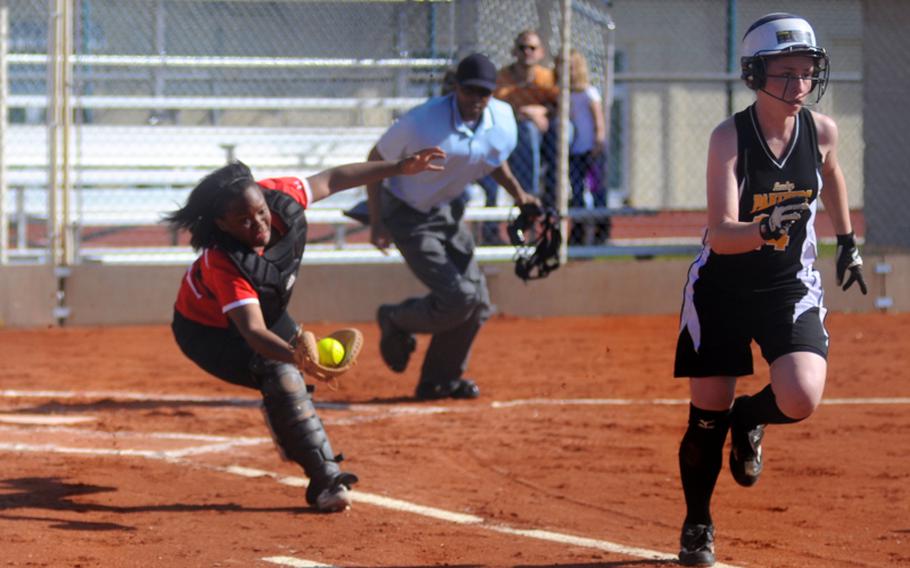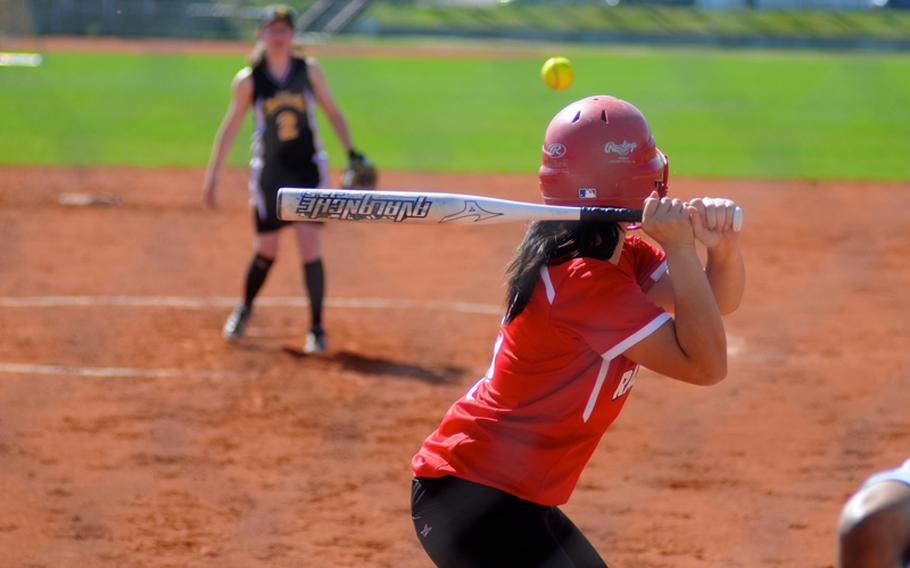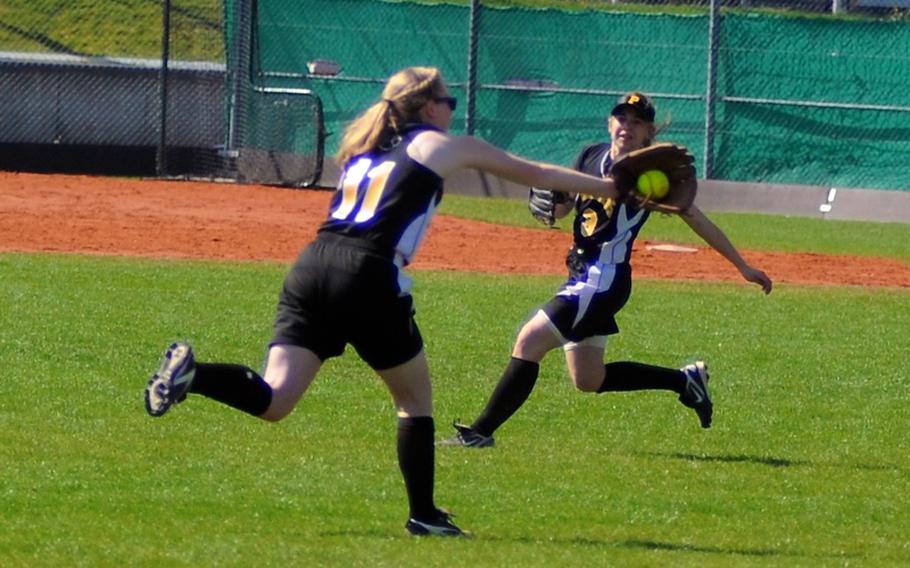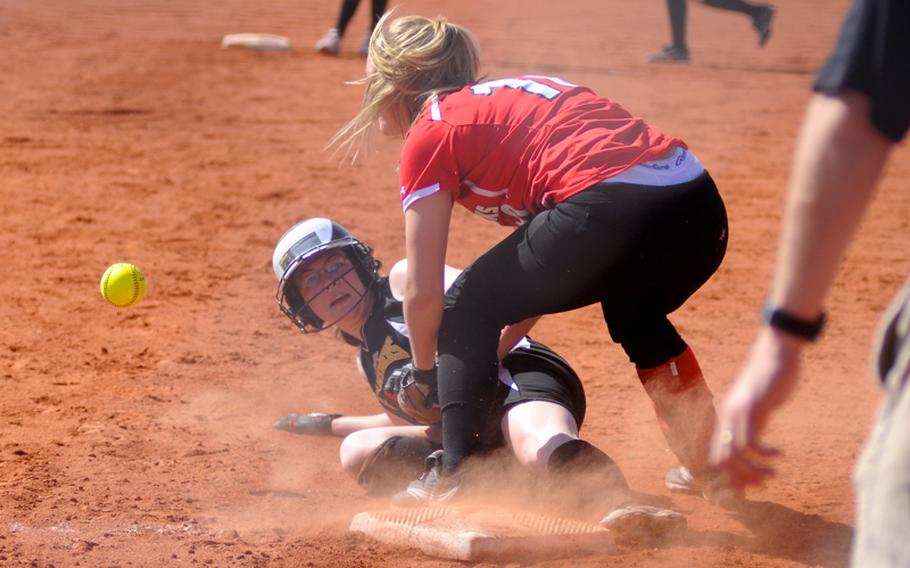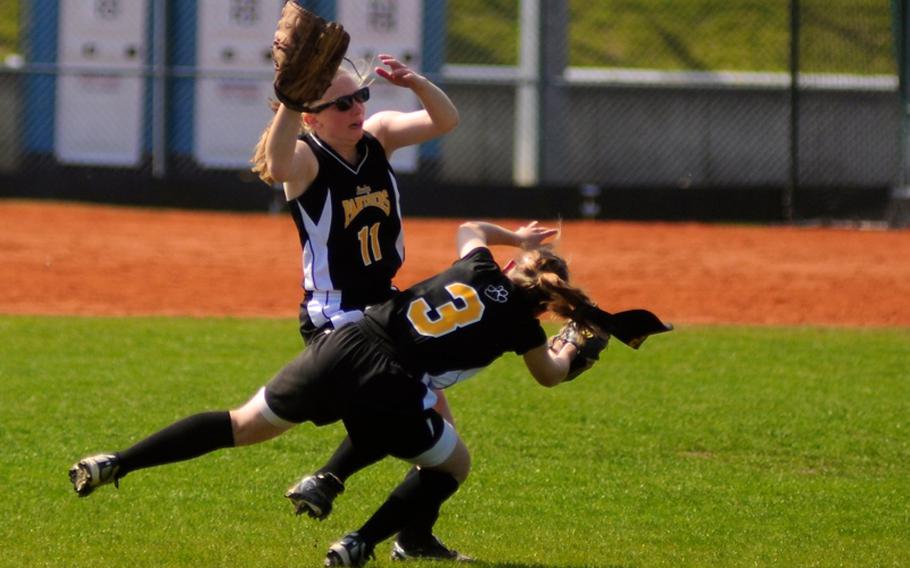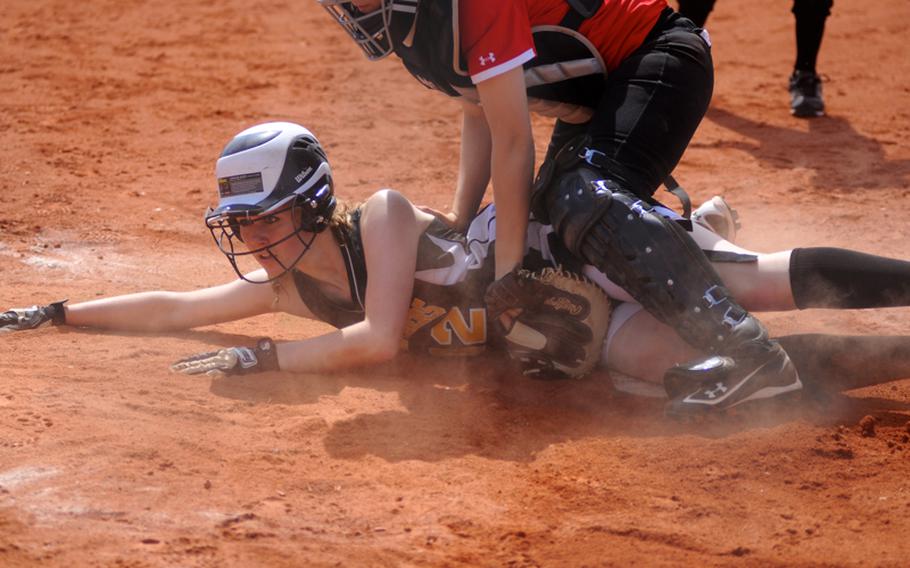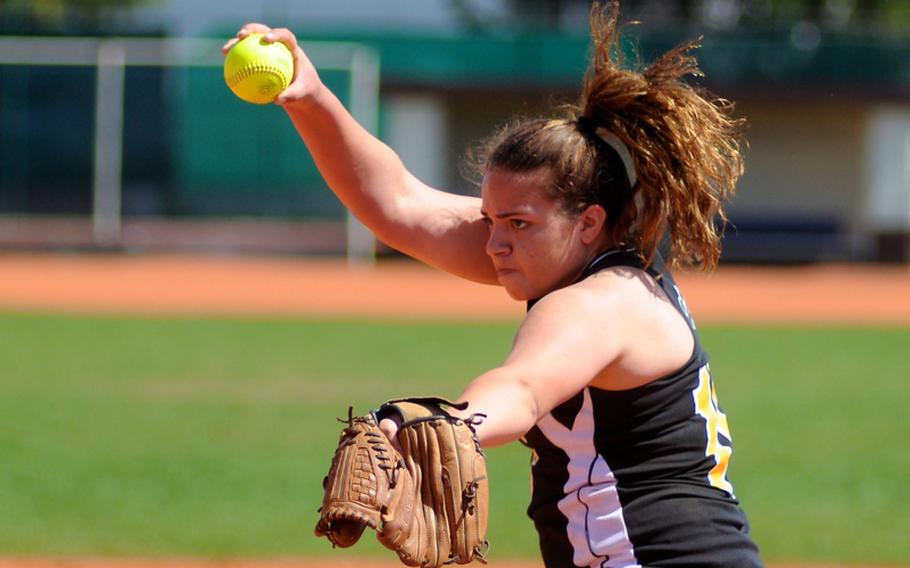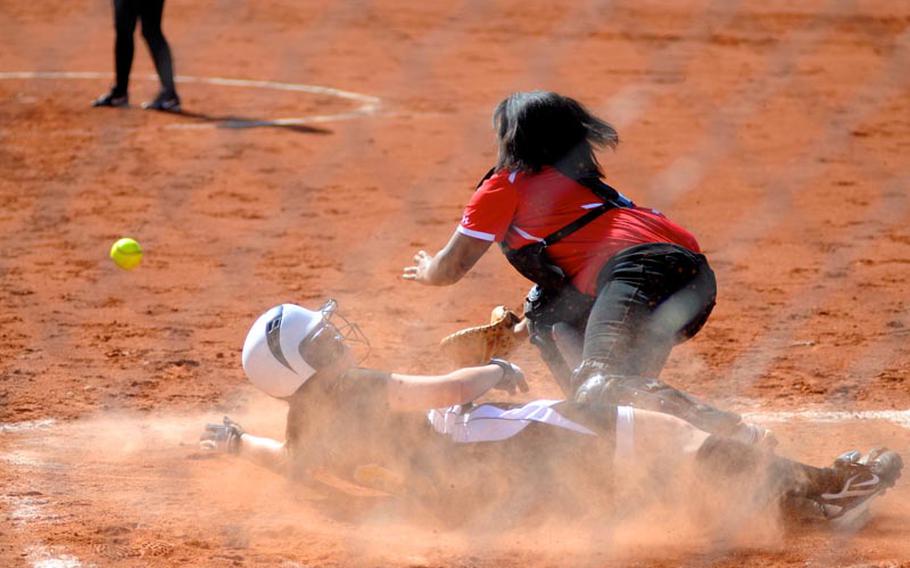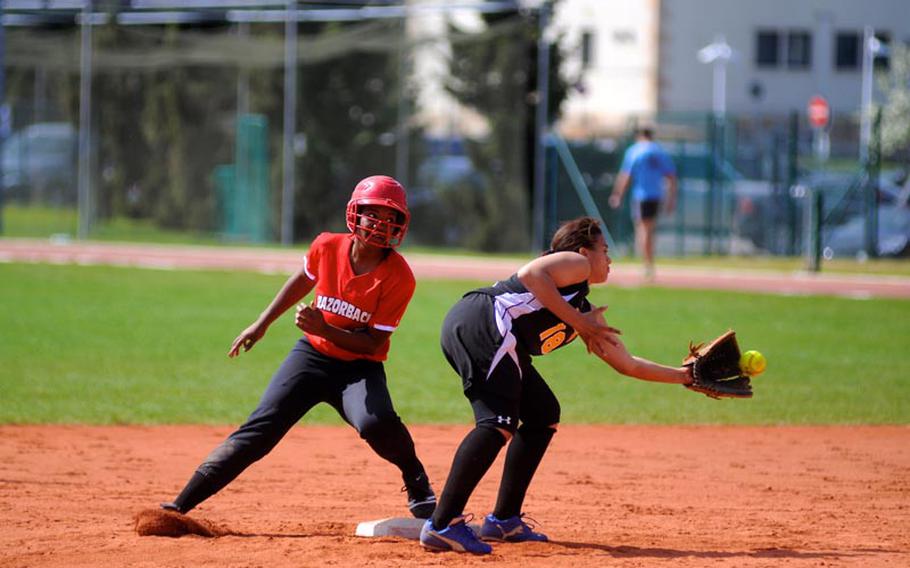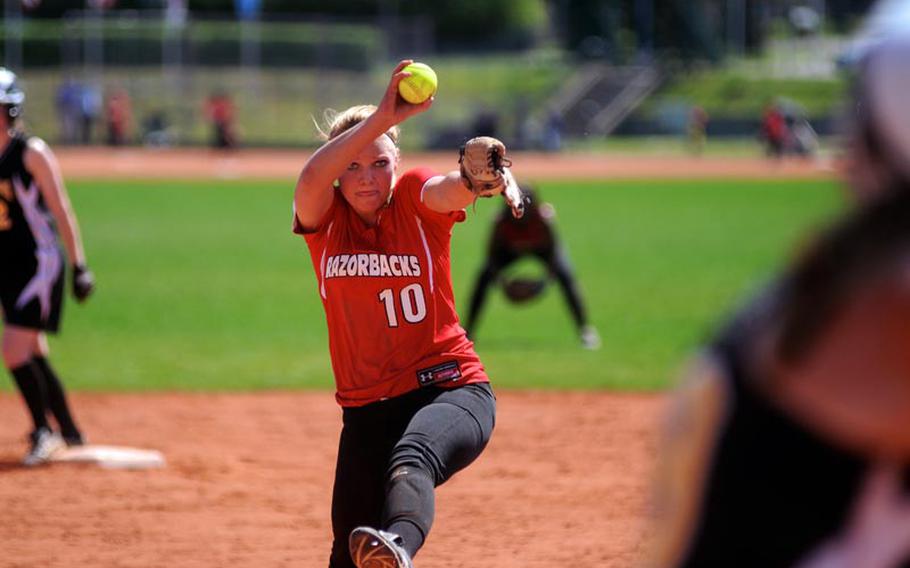 STUTTGART, Germany – Faced with playing the defending DODDS-Europe Division I softball champions, the Schweinfurt Razorbacks needed just about everything to go their way Saturday if they wanted a shot at winning.
It didn't.
Schweinfurt struggled with errors and poor pitching and Patch was the victor of a doubleheader, winning 13-5 in the first game and 18-1 in the second.
Patch's Katelyn Tingey went 4 for 4, hitting two doubles and a triple with three RBIs in the first game.
Patch coach Brian Tingey attributed the second game's win to pitcher Amber Marvin, who gave up no hits through the first four of the five innings. She struck out seven batters while only giving up one run.
"She's just tough to hit," Tingey said. "So she controlled the game."
Schweinfurt coach Julie Heintz said her team didn't play nearly as well as it could have.
"We had a very bad game today," she said. "We had a lot of errors that we don't usually have. Our pitchers are usually much stronger."
The Razorback pitchers had difficulty putting the ball over the plate, which caused the team's defense to suffer severely.
"My pitchers could not find the plate in either game and you can't defend a walk at all," Heintz said. "Usually they put the ball over the plate. And our defense can help them out. Today, we didn't do that at all. We had too many walks.
"Even though we weren't hitting, if we could've cut down on the errors. That would've still kept our energy up a little bit."
Patch improved to 8-0 with the victory and is one of three teams in Division I to not lose a game so far this season. Kaiserslautern (10-0) and Vilseck (6-0) haven't lost either.
"We'll continue working on being smart," Brian Tingey said. "Running the bases smart. Being aggressive. And gettin' those extra bases. And just playing smart on defense."
---
---
---
---