Patch shooters remain on target for another title
by
Mark Patton
December 11, 2010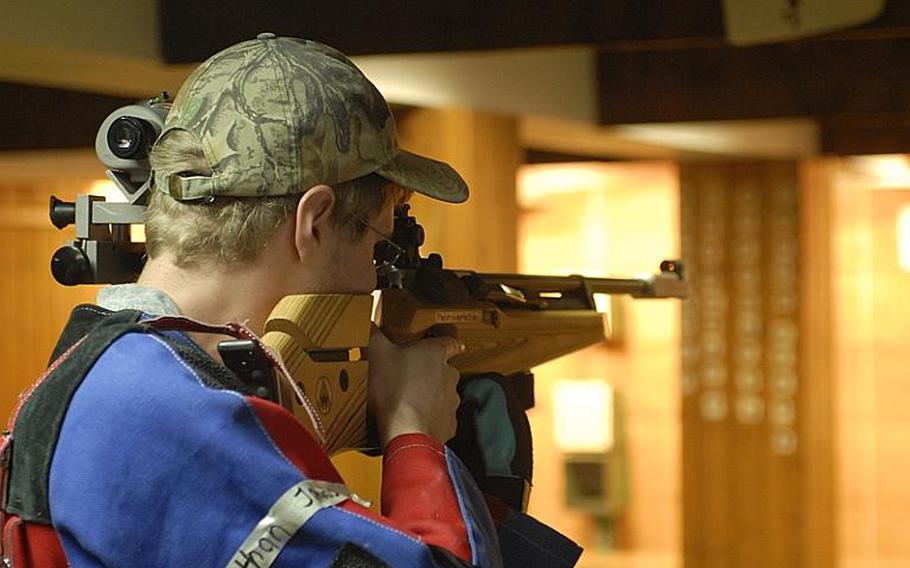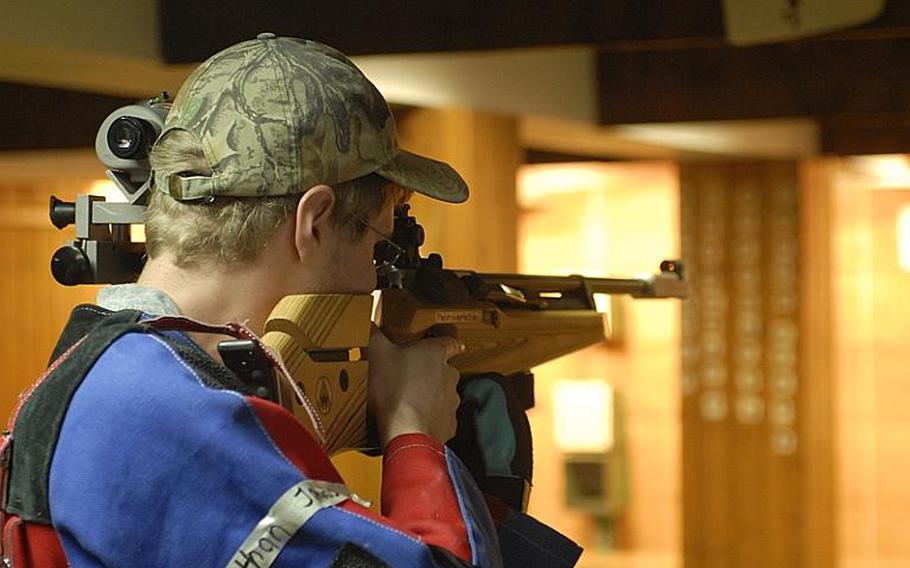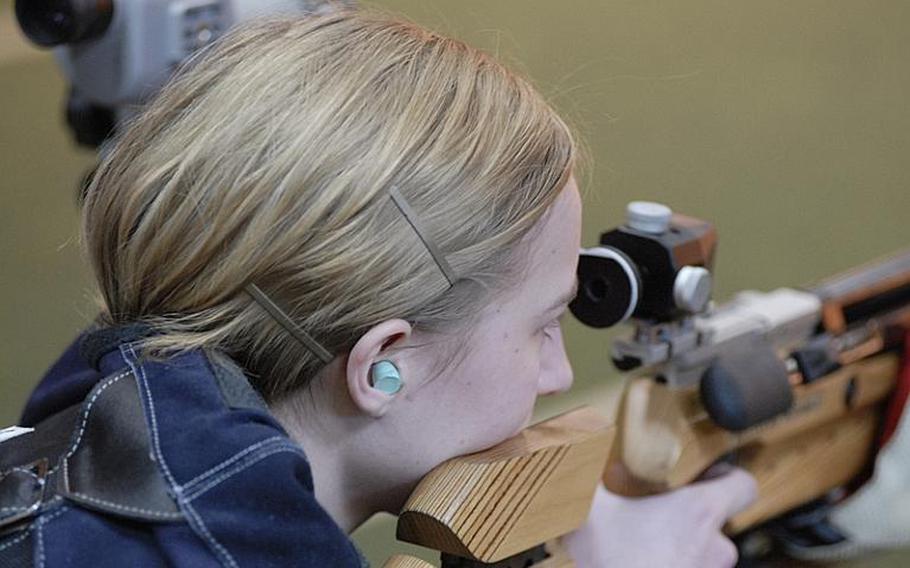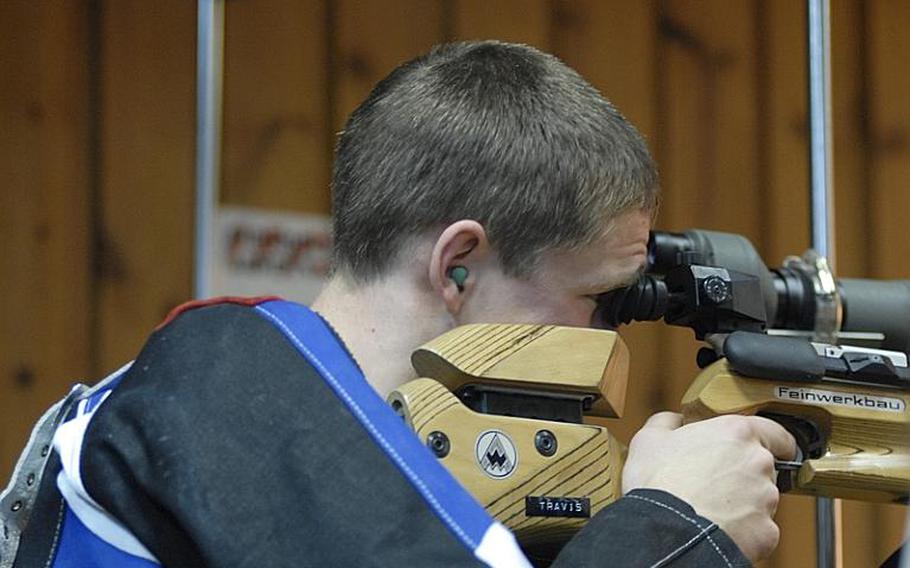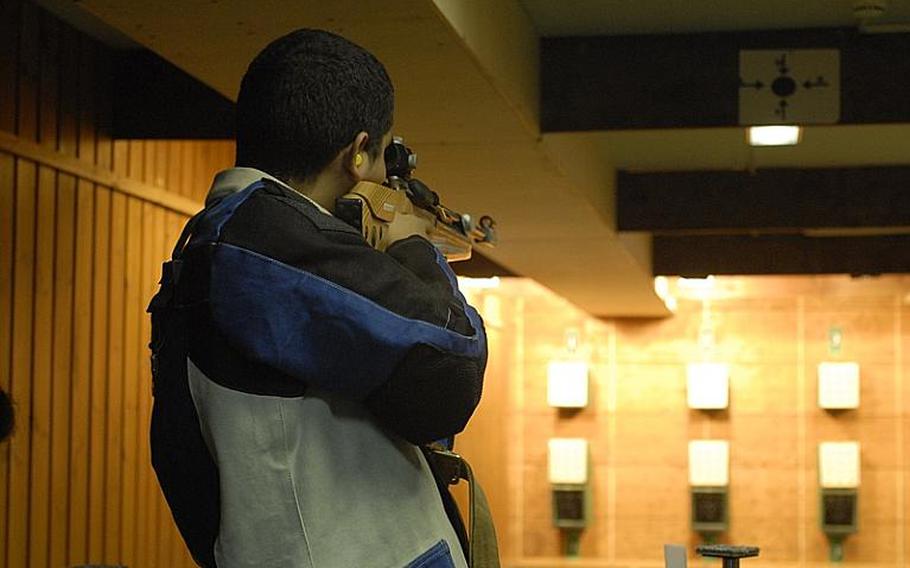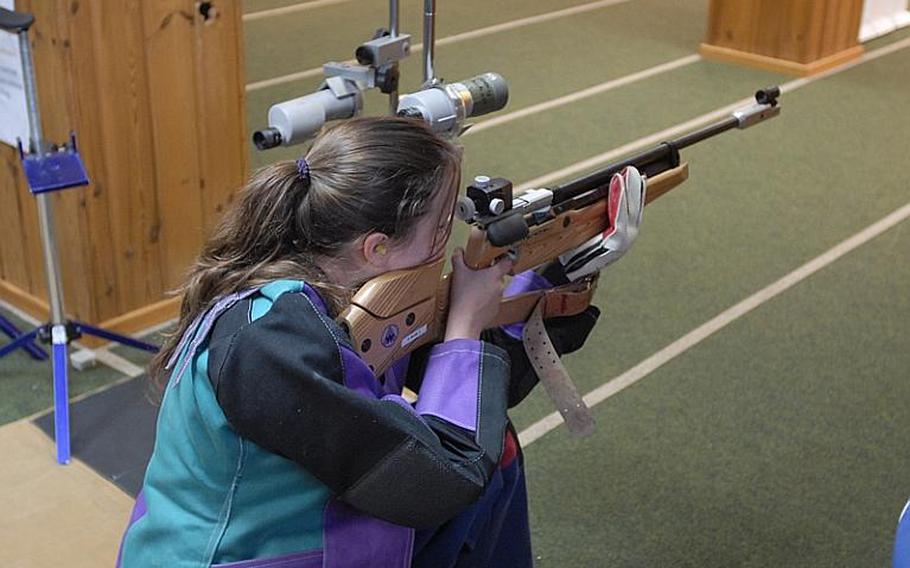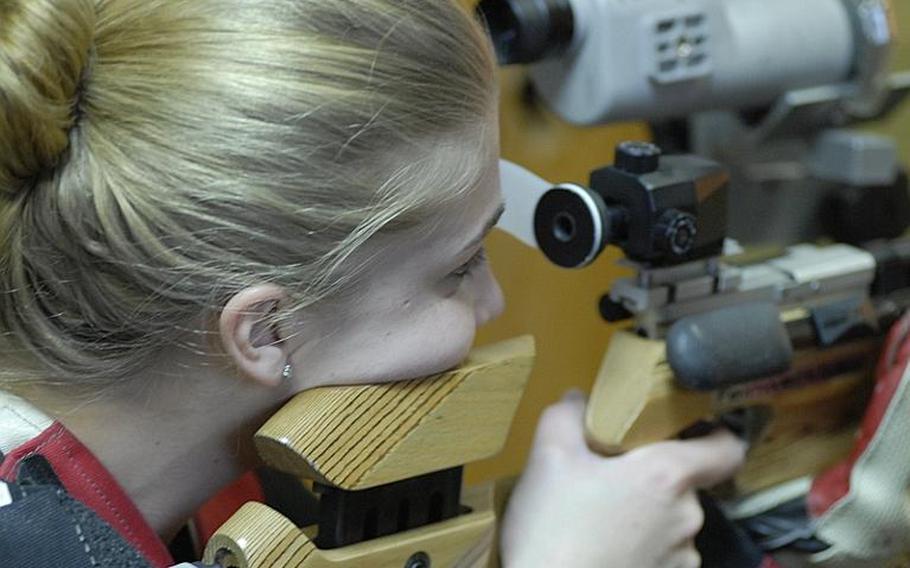 HEIDELBERG, Germany — The Patch Panthers outshot the competition Saturday at Heidelberg High School as they continue a quest to capture the team's third straight European title in precision air-rifle competition.
Patch finished the DODDS-Europe marksmanship match with 1,379 points to ease past Heidelberg, who finished with 1,279, and Mannheim with 1,155. The Panthers' total was 15 points higher than last week's win in their season-opener.
Baumholder was scheduled to compete, but was unable to attend because of road conditions. The Bucs will shoot at home and then submit their scores, which will be added to the match results.
DODDS-Europe marksmanship matches are determined by taking the total scores of each team's top five shooters and combining it for the team total. Shooters take 30 total shots, 10 in each the prone, standing and kneeling positions, making for a maximum of 300 points per competitor.
Patch's Chaz Gillespie topped individual scoring with 282 points, followed closely by teammates Joshua Sloan with 280 and Addison Flynn with 277. All three top scorers had shot and submitted their scores before Saturday because they were scheduled to take academic tests.
Sloan shot 98 out of 100 points in the prone position to lead shooters in that category. Gillespie topped shooters in the standing position with 92 and tied Flynn with 93 to top the kneeling scores.
"I expect them to repeat as champions even though there is competition out there, but it's too early in the season to tell what's going to happen," said Patch coach Jack Wayne, who sees a tough Hohenfels squad as his biggest obstacle to a "three-peat."
Last season, the Patch shooters finished fifth at the U.S. Army JROTC national air-rifle championships at Camp Perry, Ohio.
Heidelberg senior Katelyn Bronell, who tied for the top standing shooter at last year's DODDS-Europe championships, was the top scorer for those in attendance Saturday, racking up 273 points for fourth place, edging out Patch junior Mercedes Romih by one point.
"My score was pretty good, but I hope to do better … last week's competition I was nervous, but I'm getting my zone back," Bronell said.
Romih said she was hoping for a higher score Saturday, but couldn't master the intense focus that rifle shooting takes.
"You get nervous sometimes and you can't concentrate correctly," she said.
Mannheim freshman Chance Bullard, who finished with 216 points, said the standing position got the better of him during the match, but he and his team are ready to regroup.
"I hope to become a better shot and I hope it helps me later in life and in the Army when I join," Bullard said about the sport.