Girls soccer Athlete of Year
Patch's Rivera always on the move
by
Gregory Broome
June 1, 2013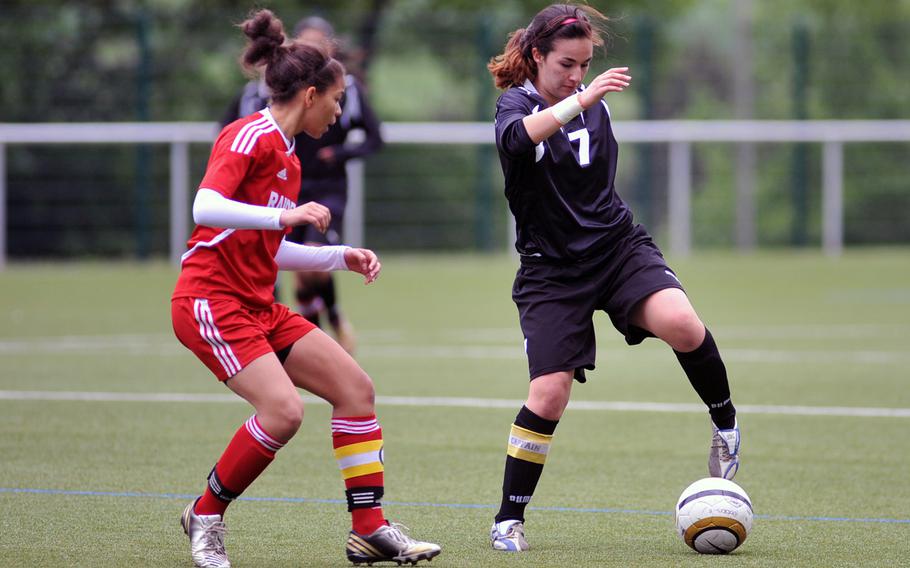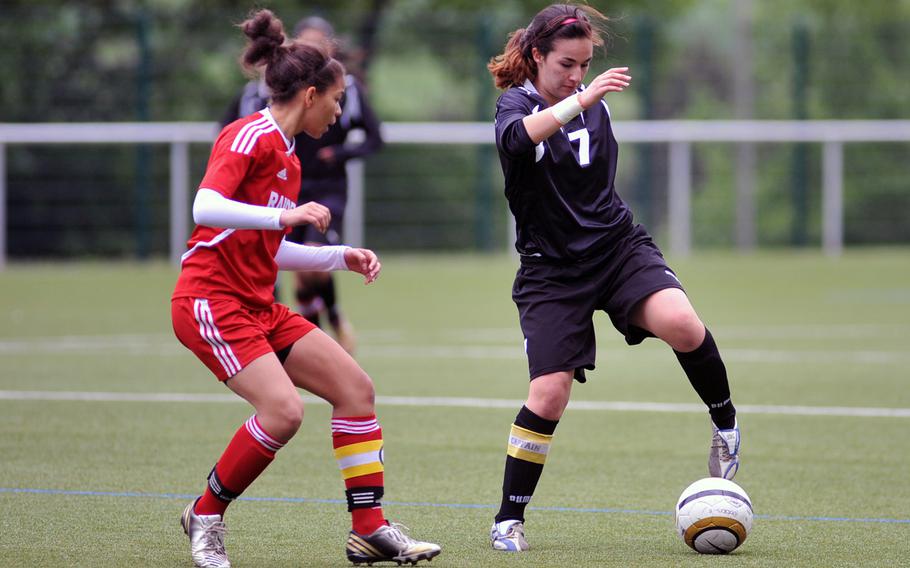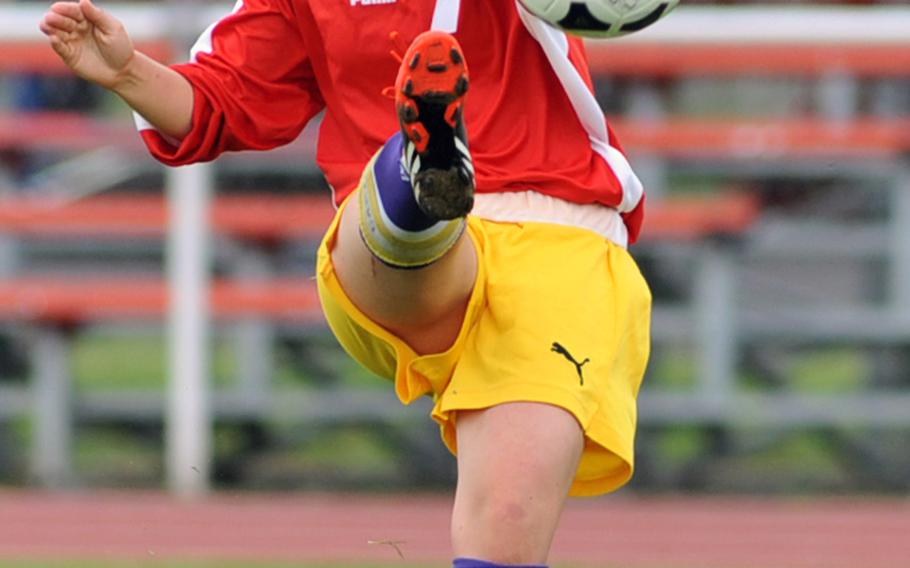 There's a simple secret behind the success of Carolina Rivera.
Where other players walk, the Patch senior runs. Where other players run, the Panther captain sprints.
"I love being in shape," Rivera said. "And soccer, for me, is the most fun way to get in shape."
Rivera's relentless running, and the many other contributions she makes in between, has been well-rewarded in wins, championships and individual accolades.
On Saturday, Rivera scored the game's only goal as Patch avenged its 2012 title-game loss to Ramstein and took back its DODDS-Europe Division I championship. The score was her seventh goal of the DODDS season, and it delivered the third European championship in Rivera's four-year career with the Panthers.
The midfielder earned second-team All-Europe status as a sophomore, and moved up to the first team in 2012. Another such nod is expected for her senior season, along with the DODDS-Europe championship tournament most valuable player award she won last week.
Now, Rivera is the Stars and Stripes girls soccer Athlete of the Year.
"I love to run," Rivera said, "and I like to make plays."
Rivera has a knack for making those plays at crucial times for the Panthers.
She posted two goals and an assist as the Panthers built on a tenuous 1-0 halftime lead to beat Vilseck 4-1 on April 20. Even as Ramstein handed Patch a 2-1 regular-season loss on April 26, Rivera notched the Panthers' only goal and provided a blueprint for her team's eventual conquest of the Royals.
A month after that loss, Rivera finished the job with a close-range first-half goal to wrest the title back from Ramstein.
The game represented the end of a year-long recovery for the Panthers in the wake of Ramstein's 2012 title-game victory. Rivera, however, said the loss was necessary for a Patch team that had come to take its success for granted; the thrill of the pursuit was exactly what the team needed to reinvigorate itself.
"It was actually well-needed," Rivera said. "It kind of took the pressure off."
With the Panthers' house back in order, Rivera is ready to run headlong into the next phase of her life and career. She'll enroll this fall at St. Mary's University of Maryland and play soccer for the school's NCAA Division III team.
Like many DODDS-Europe graduates, Rivera is apprehensive about the transition to stateside life. She has traveled Europe extensively, to destinations including Italy, Spain, Sweden, and the Czech Republic – "anywhere I can get to," she said - and regrets the fact that those travels will now be put on hold.
But only temporarily, she vows. Rivera plans to study political science and international business at St. Mary's; she'd eventually like to work for the United Nations. By the time she's done, Rivera might just run around the entire world.
broome.gregory@stripes.com Twitter: @broomestripes
---
---
---
---