Patch recaptures marksmanship crown
---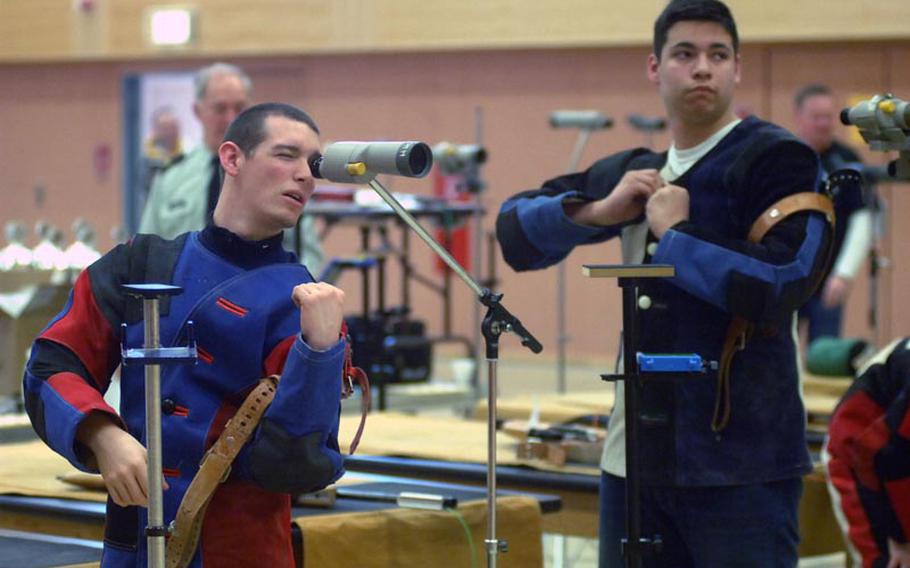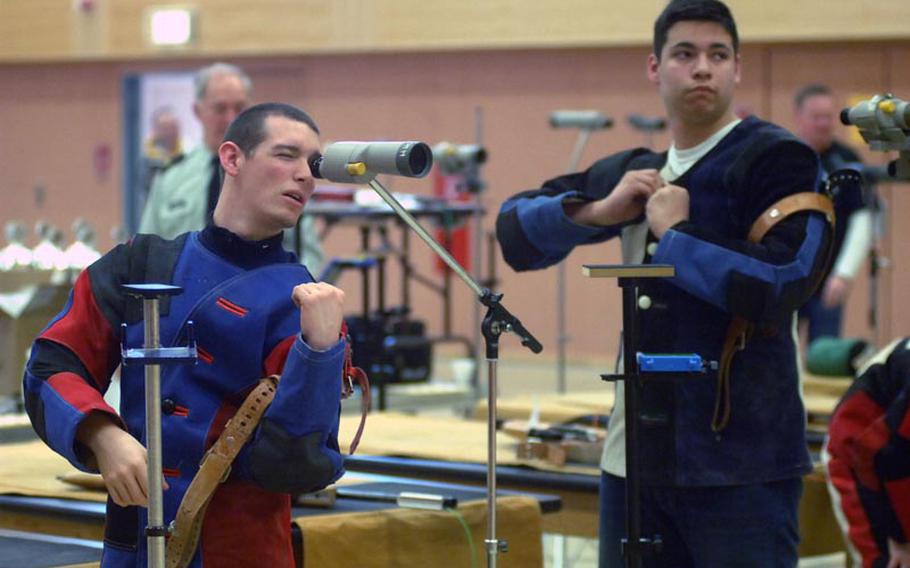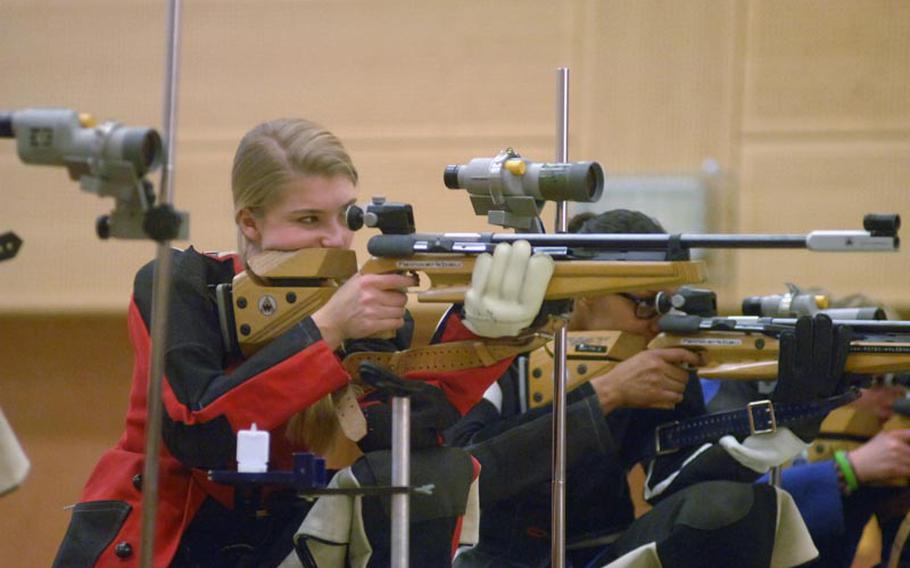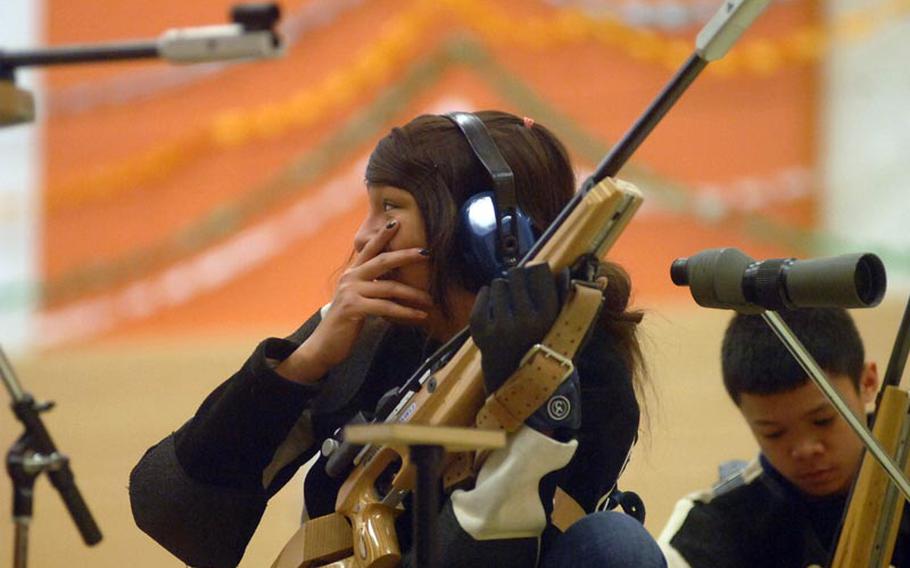 VILSECK, Germany – New coach, new shooters, no problem.
The Patch Panthers hoisted the DODDS-Europe marksmanship finals trophy here on Saturday, relying on five first-year shooters and returning ace Mercedes Romih to best runner-ups Vilseck and Hohenfels and take three of four individual trophies from the day.
The win marks a return to the top of the podium for Patch - upset in the finals last year by Hohenfels - and the first title for new coach Raul Pinon, who succeeded retired shooting legend Jack Wayne last year. Pinon shrugged off his role.
"I just took the reins and kept going," he said.
Romih earned trophies for overall score on the day — shooting a 284 out of 300 — and for top score in the standing firing position. Patch's Maggie Ehmann bested the field in the kneeling position, while Katherine Gamble of Hohenfels took the trophy for the prone firing position.
Patch scored 1,373 points out of a possible 1,500. Vilseck followed with 1,354, just edging Hohenfels, which finished with 1,353. Ansbach finished fourth, Baumholder fifth and Heidelberg sixth.
The finals marked the season's first head-to-head competition between Western conference leader Patch - which won the European title in 2009 and 2010 - and Eastern conference rivals Vilseck and Hohenfels. While Patch won every meet in its conference over the season, Vilseck lead the East early and ultimately fended off a surging Hohenfels.
Saturday, each team fielded six shooters for four rounds of firing. Each round consists of 10 shots in each of three firing positions—standing, prone and kneeling. The lowest of each team's six scores is dropped before the final math.
Halfway through the competition, four teams were bottlenecked to claim first place, with Ansbach and Hohenfels tied at 803, Patch close behind with 801 and Vilseck with 793.
Vilseck saw a strong performance by Alexis Finster, who shot a 279. Meraleigh Randle and Georgianna Castro each finished with 273.
Hohenfels's top score came from Jackson Peirce, who shot a 275. Kathleen Waldron finished with 273, and Keyera Howard ended her round with a 272.
After Romih posted her top score in the first round, Patch continued its momentum with strong shooting by Maggie Ehmann, who finished with a 279, and Jennifer Johnson, who ended with a 280. Madeline Hershberger, who accepted a trophy Saturday for the season's top average, finished Saturday with a solid 271.
Romih's 284 was her best score of the season, a milestone she attributed to concentration in a sport that requires it in spades.
"Everything that goes on in your life affects your shooting," she said. "But you have to push it out and focus on your shooting."
Patch and Vilseck will both move on to the Army JROTC Air Rifle Championship in Anniston, Ala., to be held Feb. 10 and 11. Hohenfels' Waldron will also attend in an at-large position.
Saturday was also a day of personal victories for other teams and shooters, including Baumholder, which was making its first trip to the Europe finals. Joanna Oviedo, a second-year shooter with the team, said she's come a long way since she started, rising from scores in the low 100s to 250 and 260.
Oviedo shot a 251 at the finals, and she wore her heart on her sleeve with every pull of the trigger, grimacing and glancing back at her coach between shots. After finishing, she said she was just happy to be at the finals.
"It just makes it that much cooler that I could help get us here," she said.
---
---
---
---