Softball preview
Patch, Naples looking to repeat
by
Rusty Bryan
March 16, 2012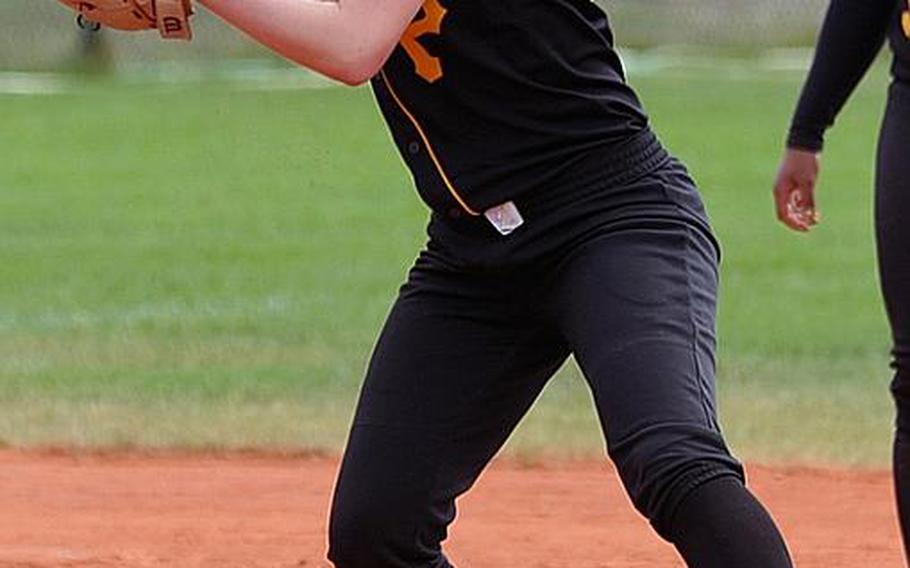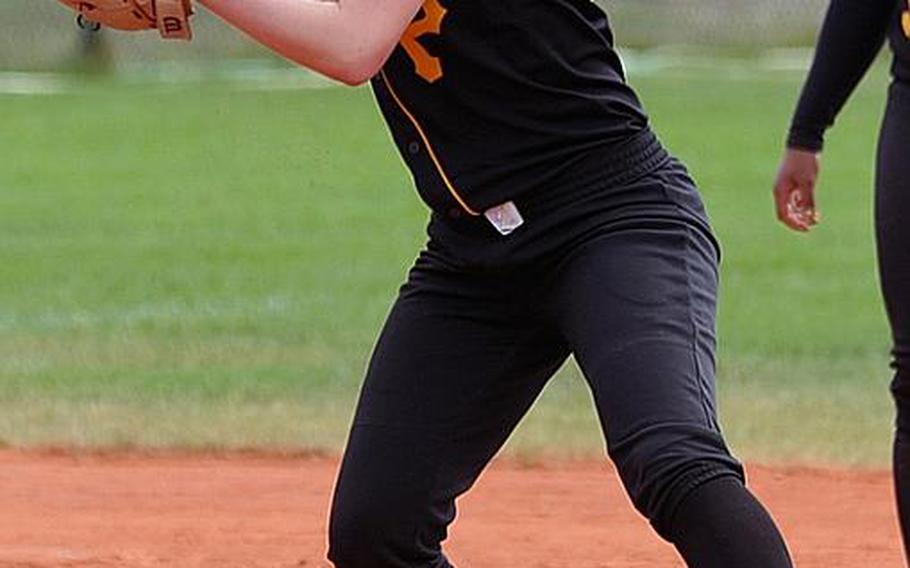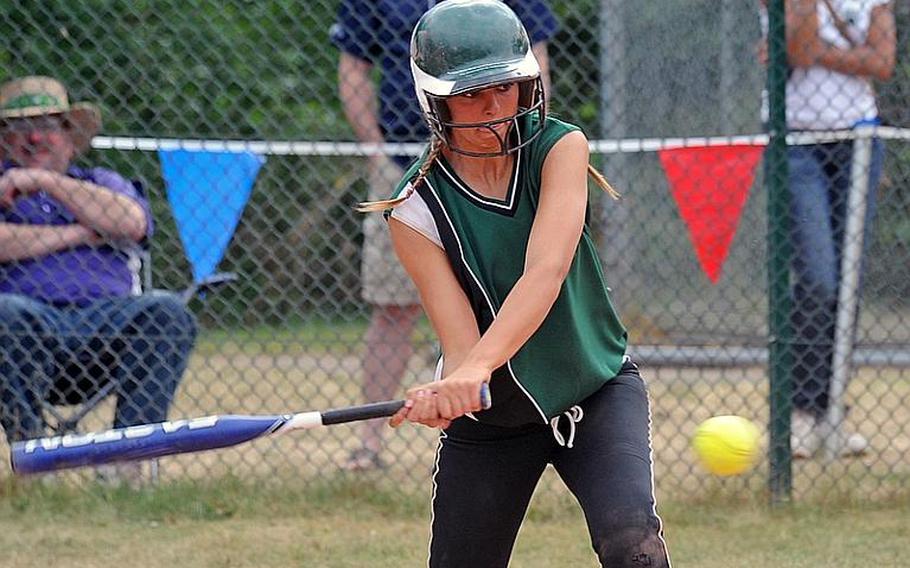 The story lines for the 14th DODDS-Europe high school softball season, which begins Saturday with doubleheaders at Baumholder, SHAPE and Ramstein, are pretty straightforward:
Can Patch expand on its history-making Division I title?
Will Naples make it four straight in Division II?
Who's going to emerge in a wide-open D-III race?
Division ILast season, Brian Tingey's Patch Lady Panthers became the first school other than eight-time champion Ramstein and four-time winner Lakenheath to take home a Division I championship plaque. Patch, which won the D-II title in 2004, beat Ramstein 8-2 in the D-I title game.
Although Patch graduated multi-season All-European and tourney MVP Bianca Lopez, the Lady Panthers return seven seniors, among them All-Europe third baseman Shannon Wright, a .531 batter, and sophomore pitcher Amber Marvin, who struck out 56 batters and posted a 1.25 ERA in eight games.
At Ramstein, Kathy Kleha is taking over for the retiring Kent Grosshuesch, who led the team to eight championships in his 13 seasons at the helm.
The program he leaves to Kleha, however, is more than intact.
All-Europe pitchers Kelsey Freeman, a junior who went 8-1 and fanned 53 batters in 2011, and Kathryn Enyeart, a sophomore who was 7-1 with 35 K's last season, return along with four-year veteran Haley Hayden and third baseman Claire Cabbiness.
When they're not pitching, Freeman and Enyeart move to first base, where they batted .686 and .559, respectively. Freeman drove in 31 runs and Enyeart 24.
Also in D-I contention are John Culbreth's Kaiserslautern Lady Raiders, led by All-Europe sophomore centerfielder Reagan McCurn, and Jim Hall's Vilseck Falcons, who return All-Europeans in pitcher-first baseman Taylor Hall and pitcher-shortstop-catcher Deraj' McClinton. Both are seniors.
McCurn batted .655 and was 14-for-21 with runners in scoring position last season. She stole 19 bases in 19 attempts for K-town, a team Grosshuesch called "loaded."
Hall, meanwhile, threw strikes 73 percent of the time last season while going 7-2 with a 1.25 ERA as Vilseck reached the European semifinals. She batted .528.
Hall's teammate McClinton was 8-1 with a 0.95 ERA. She lost only to Ramstein despite tossing a one-hitter against the Royals and three-hit Patch to hand the Lady Panthers their lone loss of the season. She batted .675, drove in 25 runs and stole 12 bases.
All-Europe senior pitcher Apryl Jackson leads Wiesbaden, a team K-town's Culbreth cited as building momentum for 2012 from a strong 2011 tournament run.
Division IILike the D-I contenders, three-time D-II champion Naples, under new coach Jesse Costa, can lean on returning Europeans in 2012. Seniors Giovanna Trigg, an infielder-first baseman who batted .714 with 22 RBIs, and Shannon Walsh, a centerfielder and team captain and MVP, who batted .688 and hit five homers in the European tournament.
AFNORTH's Lady Lions, the 2011 D-II runners-up who'll be guided this year by Greg Blankenship, again figure to be strong behind All-Europe senior infielder Taylor Bonenclark, who batted .641 and drove in 34 runs in 2011, and sophomore pitcher-shortstop Rylee McKinney, a .522 batter who drove in 25 runs.
Division IIISigonella, benefiting from playing Naples, Aviano and Vicenza during the regular season, won the title contested by Europe's smallest schools with a 13-11 come-from-behind victory over Incirlik last May.
But new Sigonella coach Theresa Urquilla is faced with a rebuilding task. Five of her soon-to-be 13-player roster have never played the sport before.
Six-time champion Rota can be expected to contend again behind Natalia Rivera and eight other returnees, as can Incirlik and D-III newcomer Bamberg, where Terra McAllister finds herself in a situation similar to Sigonella's.
McAllister's seniors, catcher Vanessa Williams, outfielder Jamilah Lambert and infielder Elizabeth Millner, she added, "have already stepped up to mentor and teach our young players."
New Alconbury coach, Kyle Siftar, on the other hand, cited an embarrassment of riches by D-III standards, at least, at his school, the 2002 European D-III champion.
"…we had 22 girls show interest, which is considerable because there are only 70 total girls …in grades 9-12."
Even better for the Lady Dragons, eight of the 22 are veterans of the youthful 2011 edition of the team – led by senior Ashley Steele and sophomore Caitlin Cash.
While just six teams are scheduled to play on opening day Saturday, a full north-of-the-Alps slate is in the cards for March 24, and the Italy schools join the fray on March 30-31. The season wraps up with the D-I, II and III tournaments to run concurrently May 24-26 at Ramstein-Kaiserslautern.