Patch knocks off Heidelberg, takes title
---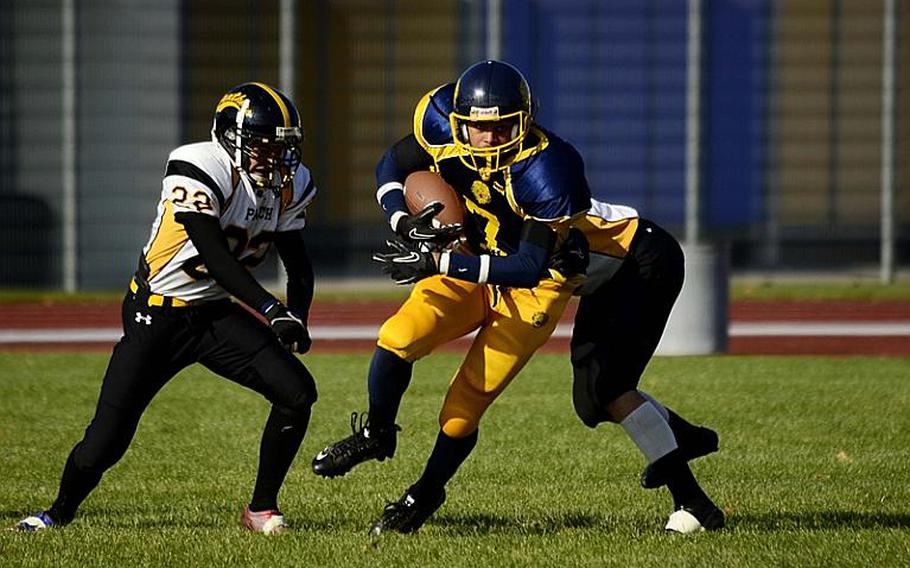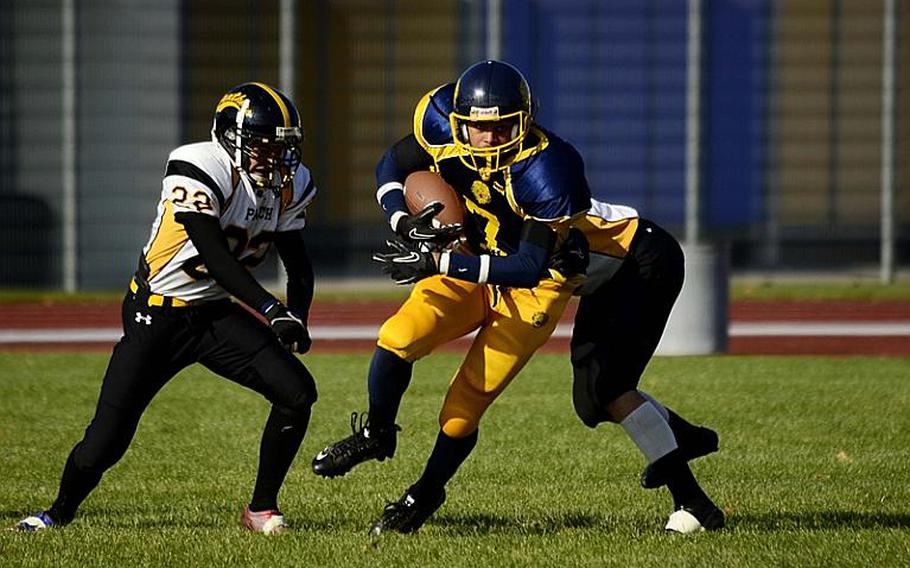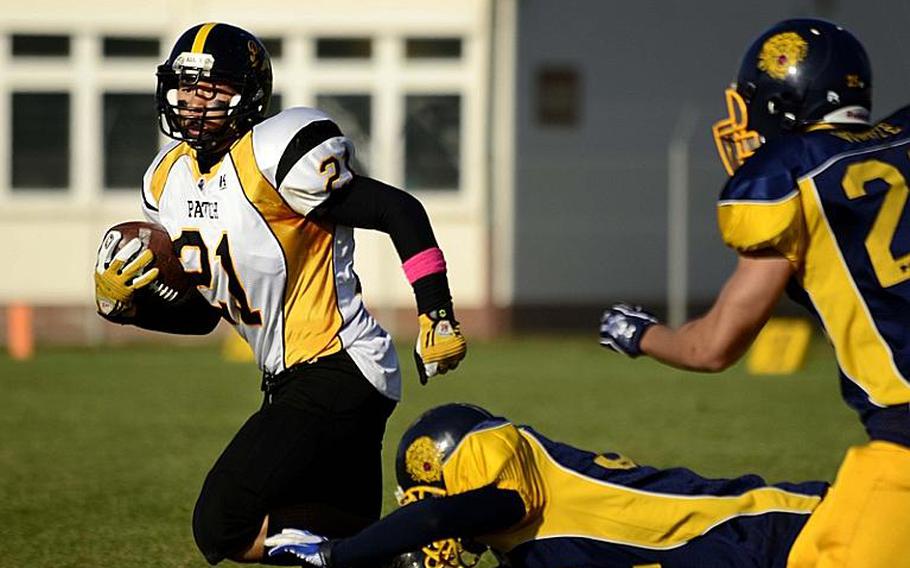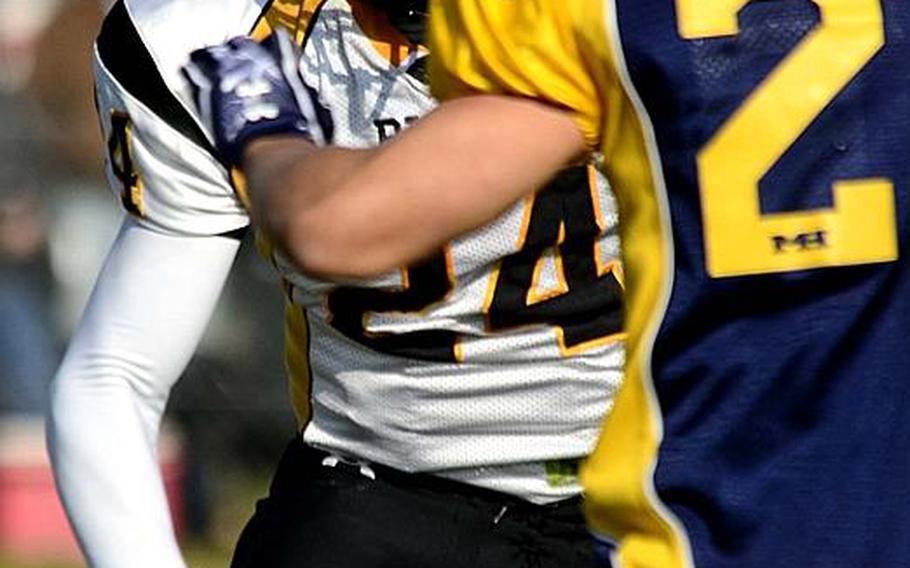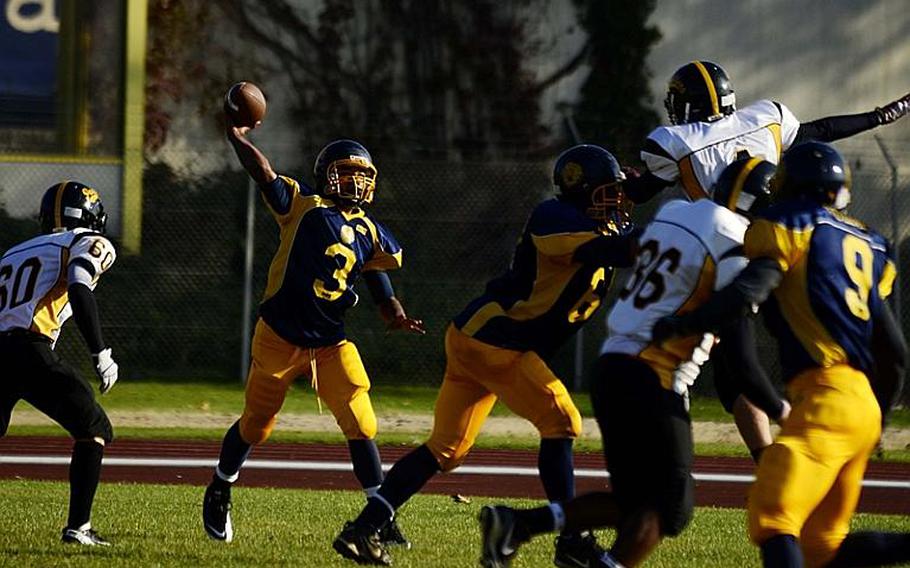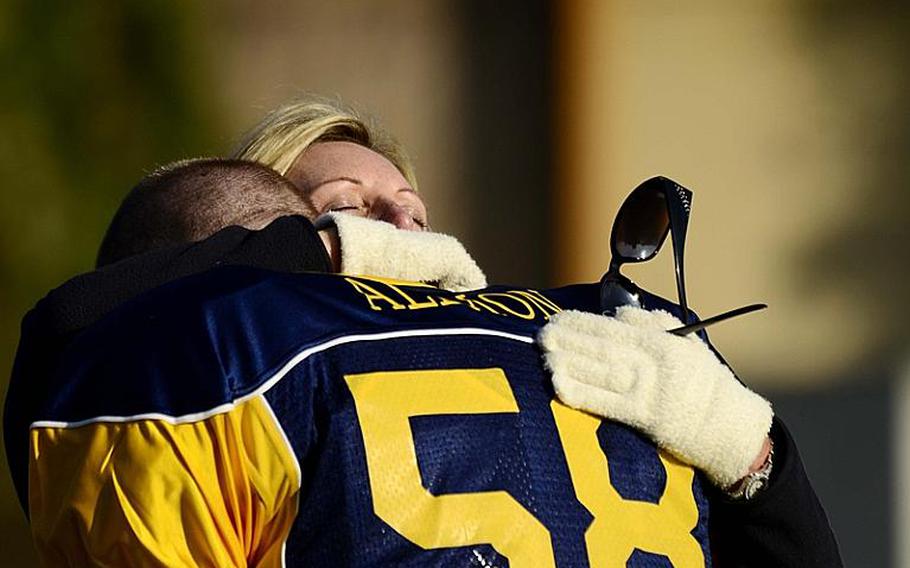 HEIDELBERG, Germany – Justin Johnson-Rich rushed for 112 yards and three touchdowns Saturday as the Patch Panthers dethroned the defending European Division I champion Heidelberg Lions, 19-3.
Johnson-Rich went over from 3 yards out with 4:00 to go before halftime to erase a 3-0 Heidelberg lead. He then added touchdowns runs with three minutes and one minute left the game to ice the victory which brought the Panthers (5-1) their first-ever Division I regular-season crown
Both late scores were set up by Heidelberg turnovers. Ryan Frary, who posted a game-high 15 tackles, recovered a fumble to set up the first of the clock-beating TDs; Albert Suarez picked off an Alex Weaver pass as the clock ran down to set up the second clincher.
The outcome eliminated Heidelberg (3-3) from this year's playoffs. Patch (5-1), which won the tiebreaker over Ramstein by virtue of the teams' head-to-head record, a 26-12 Patch victory on Sept. 17, will host Wiesbaden in a D-I semi on Saturday.
Weaver led the Heidelberg ground game with 72 yards. Carlos Dillon and Daniel White, with 12 stops each, and Austin Benton, who made 10 tackles, kept the game close for the 2010 champs until the waning moments.
---
---
---
---