Patch girls still rule Div. II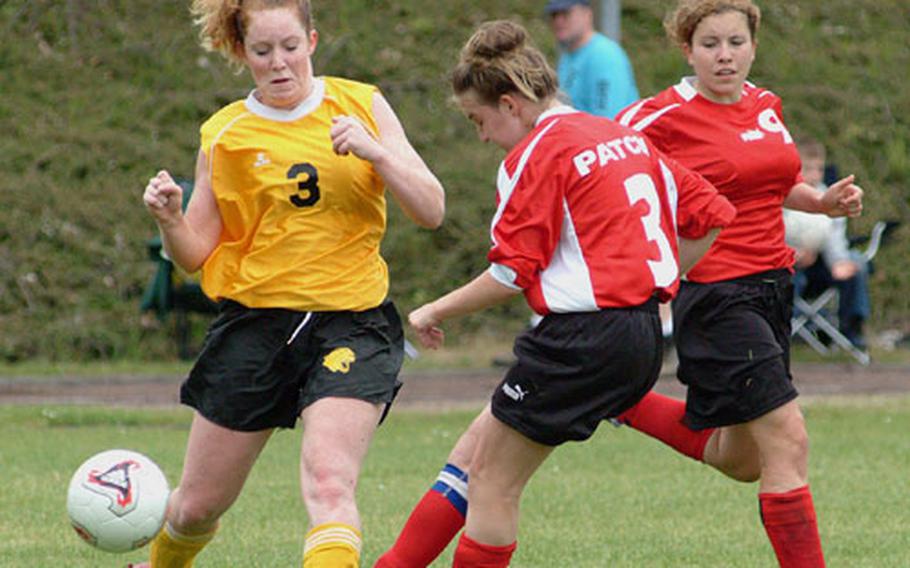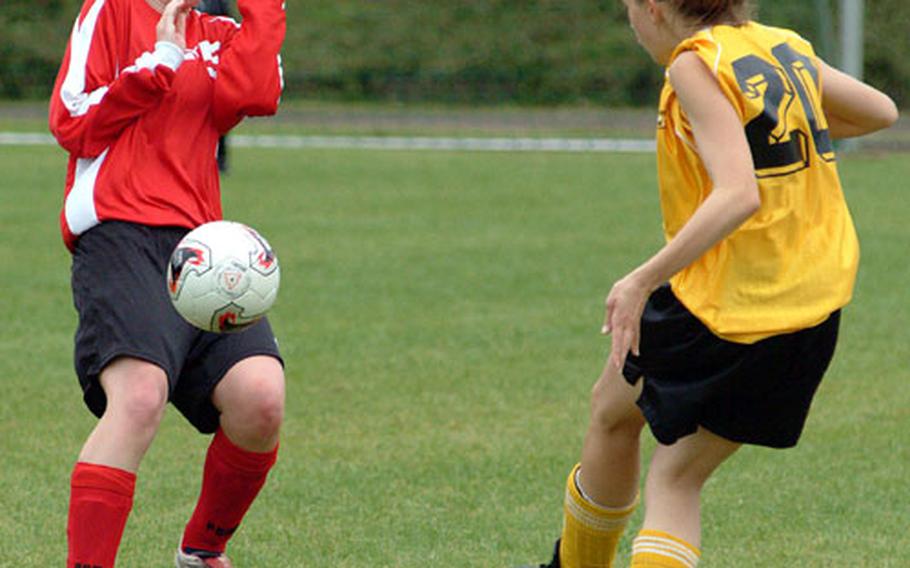 Their four-season winning streak might have come to an end this year, but the Patch Lady Panthers' stranglehold over Division II soccer isn't over.
Patch scored four second-half goals Saturday in a 4-0 victory over Hanau in the championship game in Brunssum, Netherlands, on Saturday.
It was the fifth straight soccer title for Patch. Patch won a combined Division I-II crown in 1999, and has reeled off four straight Division II titles.
Senior midfielder Courtney Allen scored Patch's first two goals, the first on a penalty kick.
Freshman Bona Jones and junior Sabrina Silver also scored for Patch, which had its 48-game winning streak snapped earlier this season by Vilseck.
Hanau was one of two teams to defeat Patch this season. But Hanau couldn't get a shot past Patch goalie Kyla Bye-Nagel, who made 10 saves.
Once Patch got the lead, the Lady Panthers employed a diamond defense, cornered by Sarah Doyle, Jessica Russell, Laura Ingold and Jennifer Crowley. The tactic cut down on Hanau's scoring chances in the second half.
— AFNORTH employee Jack Higbee contributed to this report.