DODDS-Europe wrestling
Panthers' numbers, success could inspire envy
by
Gregory Broome
November 29, 2012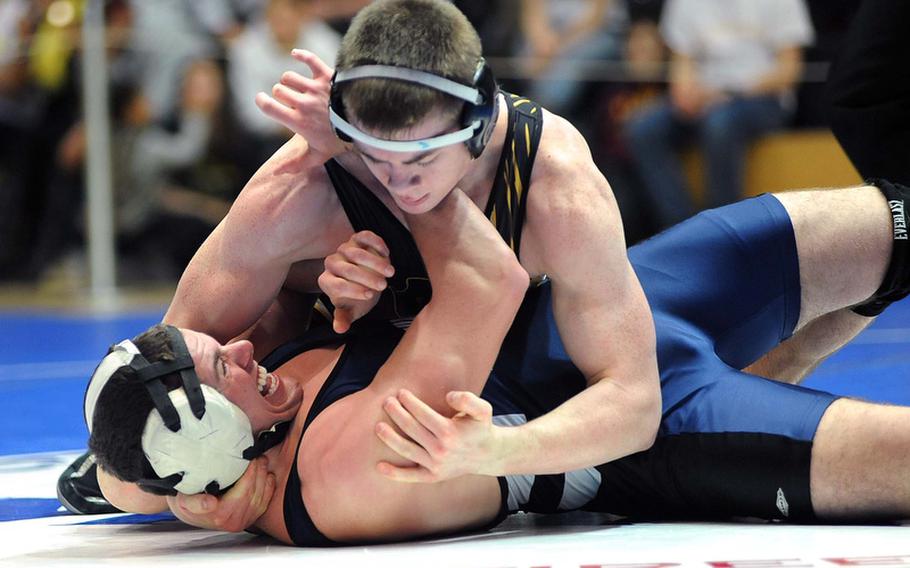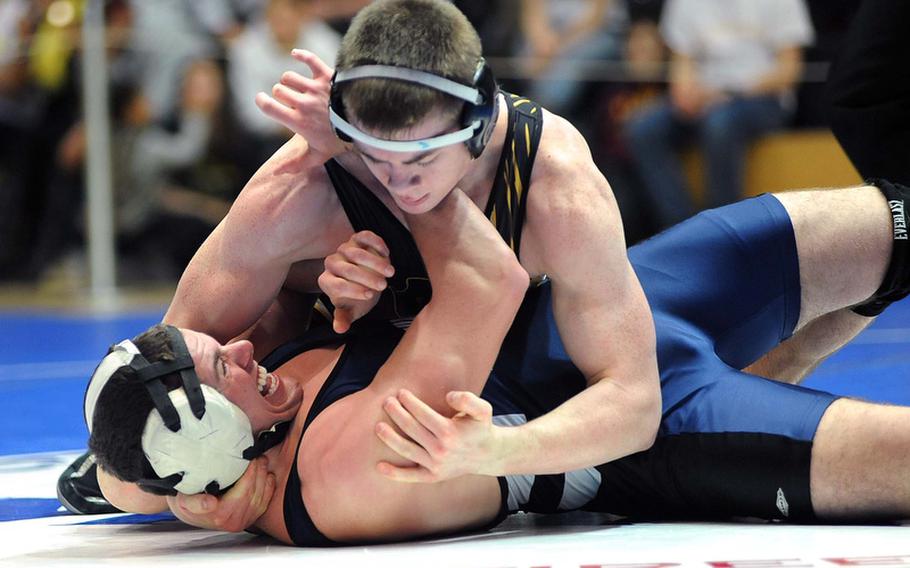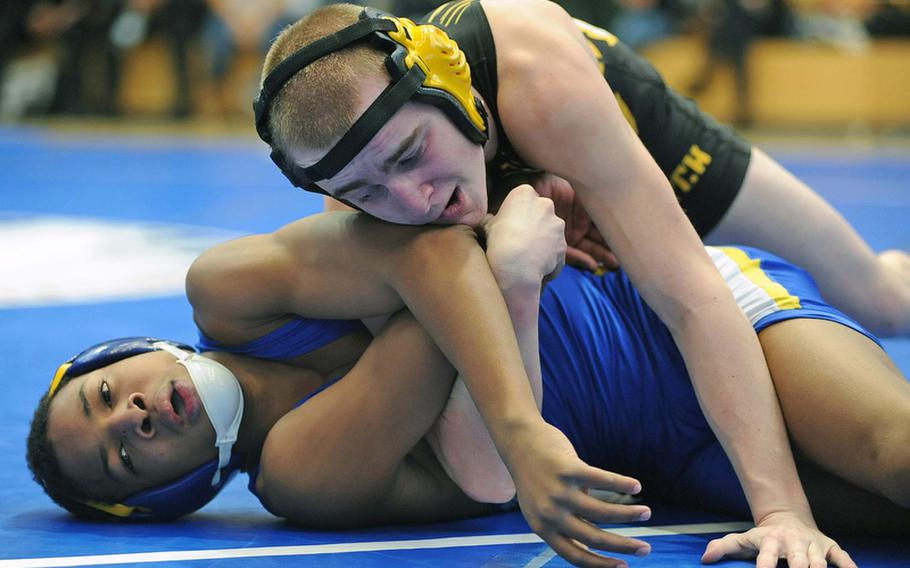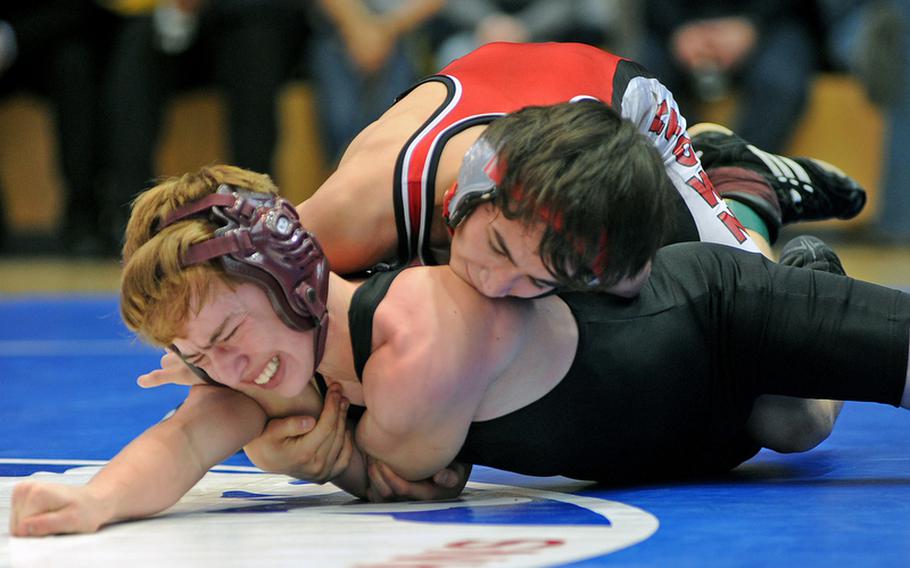 The Patch High School wrestling program has enjoyed such sustained success in recent years that it's developed a problem that would be the envy of many of its DODDS-Europe peers.
Patch simply has too many wrestlers.
The promise of championships and the accompanying spoils bring out scores of students to Norm Matzke's tryouts, creating a roster that traditionally ranks among the largest on the continent. Many interested parties arrive with limited experience, and, more importantly, varying levels of dedication.
"It's a good problem to have, but it's also a bad problem. To be a part of this, you have to work hard," said Matzke, an 18-year coaching veteran who has led Patch to team titles in each of his four years at the helm. "We went in this year with a plan to really sort it out and make sure we've got kids that are really committed to the program."
The Panthers have had no trouble identifying such prospects in the past. Last year, Patch produced individual champions in four of 14 weight classes. Those four took a combined one loss over the course of the season.
To continue the streak, Patch will have to tap some new talent. The Panthers will take the mat this year minus two of those European champions, including Stars and Stripes wrestler of the year and 170-pound titlist Calen Fields.
It's a situation like this that makes Matzke appreciate the annual replenishment of his program's depth.
"You can't replace Calen," said Matzke. "But we have a program in place and we are doing our program."
The returning core includes seniors Isaac McIlvene and Robert Mannier, reigning European champions at 120 and 182 pounds, respectively. The pair proved their leadership chops over the summer by organizing well-attended workout sessions. And the Fields family is still represented in the form of junior Jaden Fields and sophomore sister McKenna Fields.
But for Matzke, and similarly-sized Division I programs like Ramstein, cultivating that kind of depth is about to get more challenging. Some tournaments this year will limit competition to two wrestlers per school in each weight class, curtailing the amount of live mat time available to wrestlers further down the depth charts. Patch, for example, fields as many as seven wrestlers at some of the middle weight classes.
In an email, DODDS-Europe athletic director Karen Seadore said the new process will be tested this season and feedback from coaches considered before a more lasting decision is made. She added that the change will streamline meets that can last as long as 12 hours.
"Intramurals are offered at schools to allow maximum participation while varsity athletics is usually limited to those exhibiting a certain skill level," Seadore wrote. "In our wrestling programs we do allow anyone who would like to learn to wrestle this opportunity, but there should be no guarantee, just because you practice every day, that you can wrestle at every scheduled meet."
While the lower seeds are being sorted out, it will be the talent at the top that determines the European champions.
Kaiserslautern expects to make a bid at breaking Patch's streak behind returning 106-pound individual champion Matt Fischer. Division II Bitburg and Division III Rota are strong candidates to defend their team championships, though Bitburg will have to absorb the loss of graduated 220-pound champ Austin Schmidt, a multi-sport star and the reigning Stars and Stripes male Athlete of the Year.