Home Team
Panthers hope sophomore will propel them to new heights
---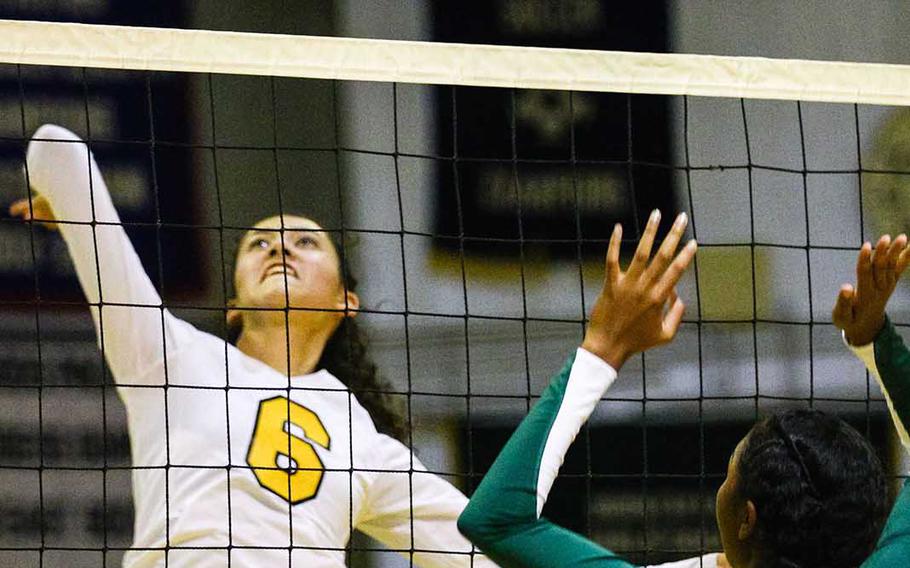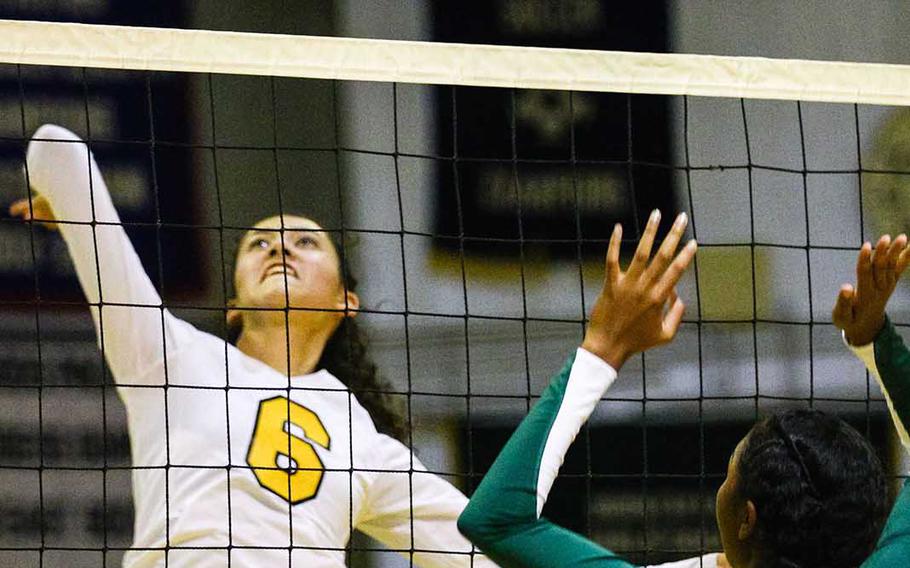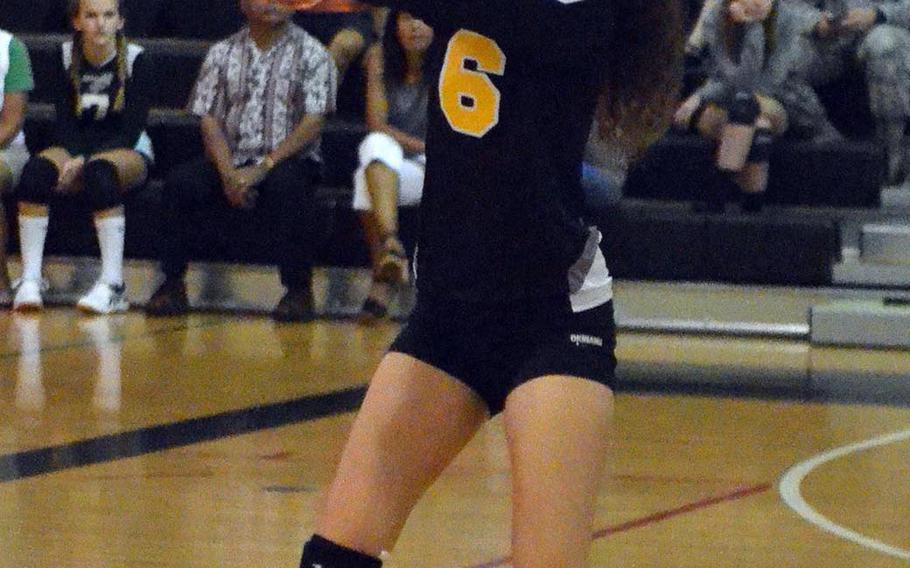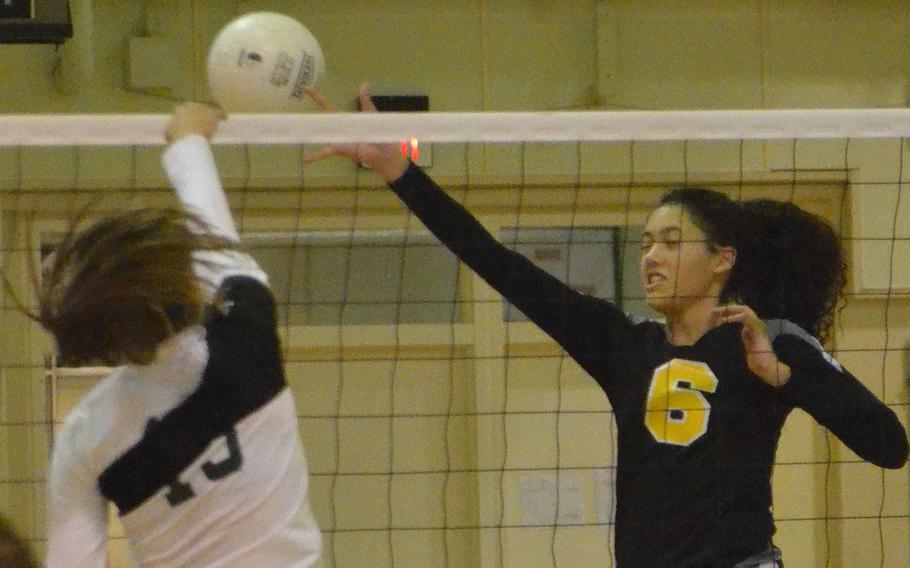 CAMP FOSTER, Okinawa – Kadena is hoping Saj McBurrows can become the difference-making middle blocker the Panthers have long sought.
McBurrows, a 5-foot-11 sophomore, is off to a good start.
She's compiled 15 spike kills in two matches for the Panthers, both defeats at the hands of two-time defending Far East Division I champion and 13-time Okinawa champion Kubasaki. She's also compiled five block points.
Life can sometimes be challenging for a young American living in a foreign country. But wearing the No. 6 jersey of Kadena black-and-gold, "it's way better, a different world," McBurrows says. Especially when she approaches the net and teammates Kayla Harrison and Rhamsey Wyche put up a deft set right at the net tape, waiting to be slammed down for a point.
"It's so exhilarating, to be up there and know that you can make a kill that automatically gets you a point," said McBurrows, who has been playing the game since she was 7 years old. "That you can be that person, to bring the team up when you … need somebody to go to."
A deeper check of the stat chart finds that McBurrows recorded 19 total blocks or shot deflections in those two matches. And has forced her opponents to change direction on their shots 18 other times.
"She's a handful," Kubasaki coach Michael Hogen said.
"She's consistent, she's tall, she can block, she plays strong in the middle and she becomes a person to watch," Dragons outside hitter and defensive specialist Maiya Larry said. "She can hit to score points and we have to keep an eye on her."
Kadena volleyball hasn't had such a player, coach Joanna Wyche says, since she was coaching Panthers junior varsity last decade.
The last time Kadena really challenged for a Division I title was 2003, when the lineup featured 5-11 Katie LaGrave, who went on to star at Division III Augsburg College in Minnesota.
Having that consistent middle who can score, block and change an opponent's shot "changes the whole dynamic," Wyche said.
"If you have that big person in the middle and they come down and they do their job, aggressively doing their job, that's your front line," Wyche said.
In McBurrows, the Panthers have "a more aggressive middle, somebody who has more confidence than we've had in the past," Wyche said. Other middles may have had ability, "but confidence and execution, that's the difference," she said. "And she's doing it, absolutely."
They also have somebody who plays the game year round, matriculating in Hogen's Shisa club program outside of high school. And McBurrows also spent part of last summer at San Diego State and UCLA volleyball camps where she picked up on some of the game's finer points.
"Most people in the States have the height (but) it's more about technique," McBurrows said. "Being able to use your height to gain an advantage … to make a difference."
She confesses to nerves at times before matches, but "most of the time, I just want the ball," she said. "Sometimes, I'm a ball-hog, but I just want it. And as long as the numbers on our side of the scoreboard are good, then I'm good."
It's a matter of time, Wyche, Hogen and McBurrows say, before the pieces the Panthers possess will show tangible results on the scoreboard. Kubasaki had four matches in a tournament in Taiwan prior to its first match with Kadena.
"We need more games, more opportunities to play," McBurrows said. "I feel like we have a chance this year."
The Dragons certainly have a new threat to watch in McBurrows, Hogen said. "She's a good, strong, athletic girl. We have to be aware of her. We have to limit the number of good plays she makes and force somebody else to make plays," Hogen said.
Twitter: @ornauer_stripes
---
---
---
---