Far East D-II softball
Panthers hold off Edgren to repeat
---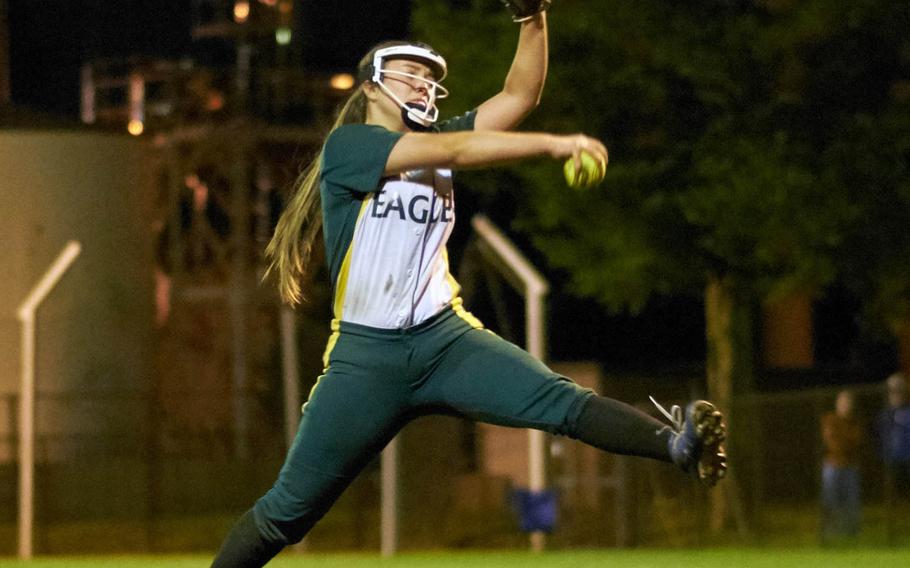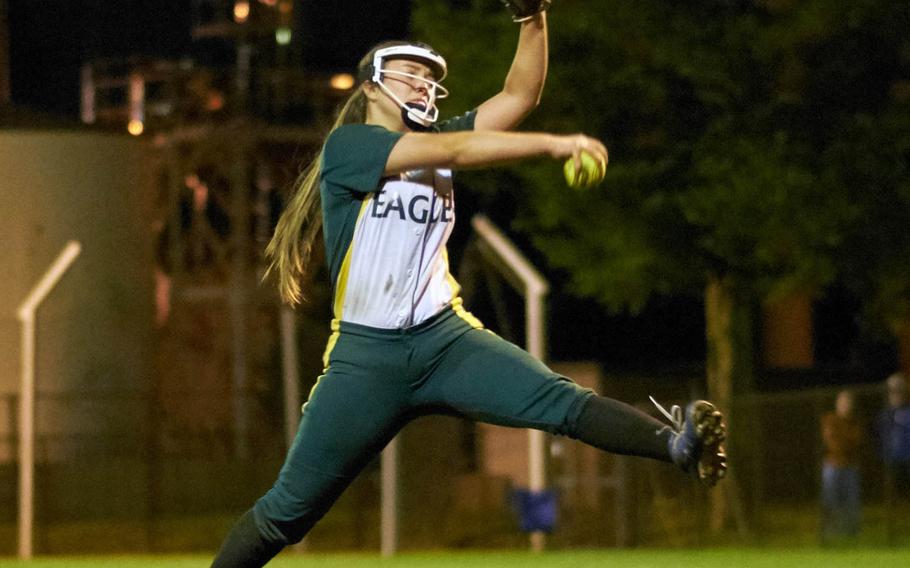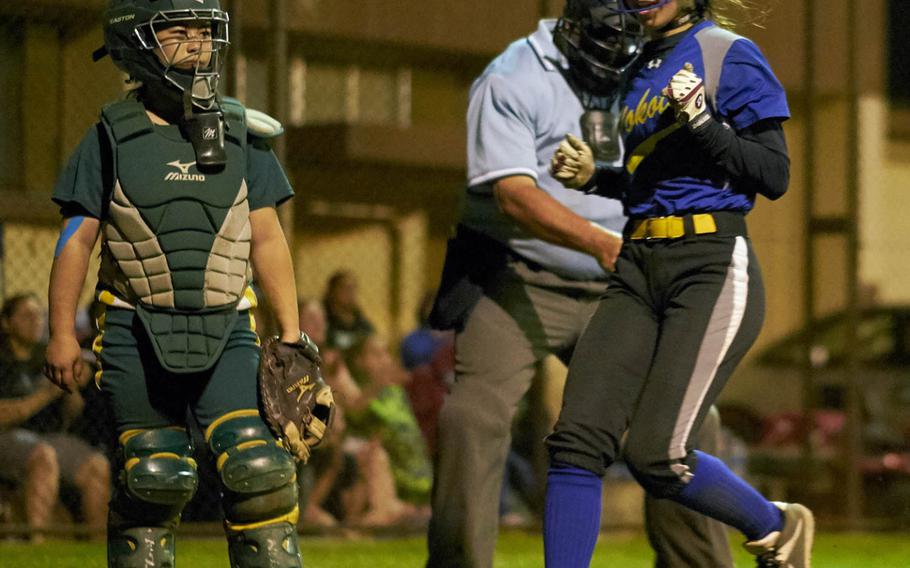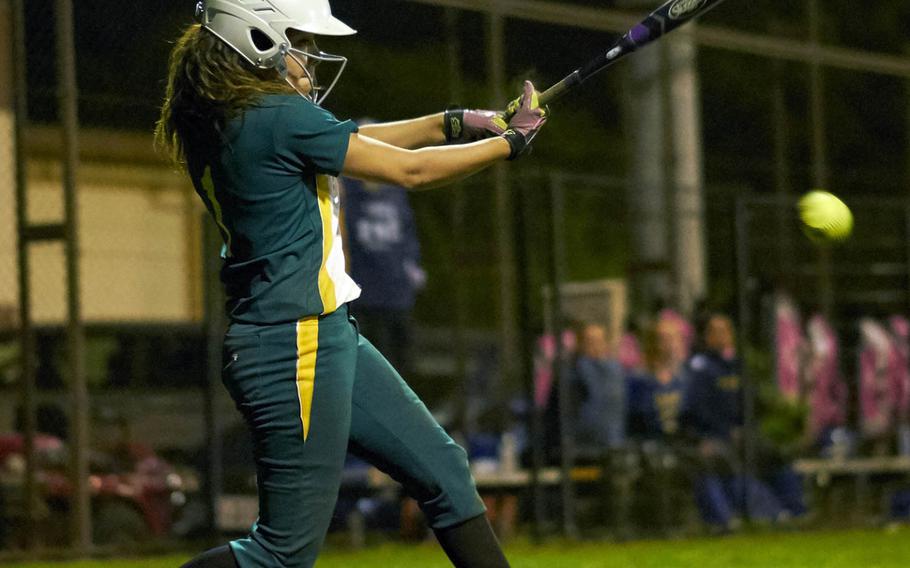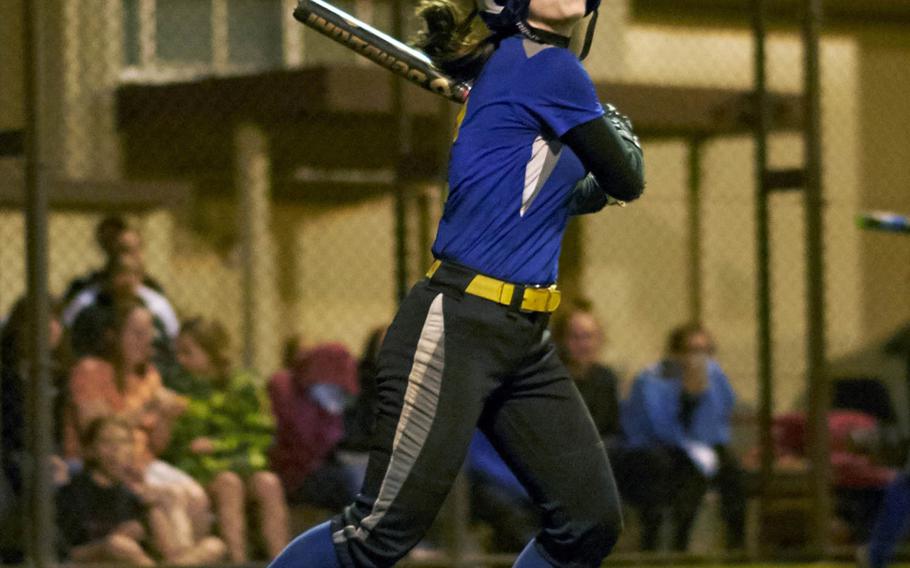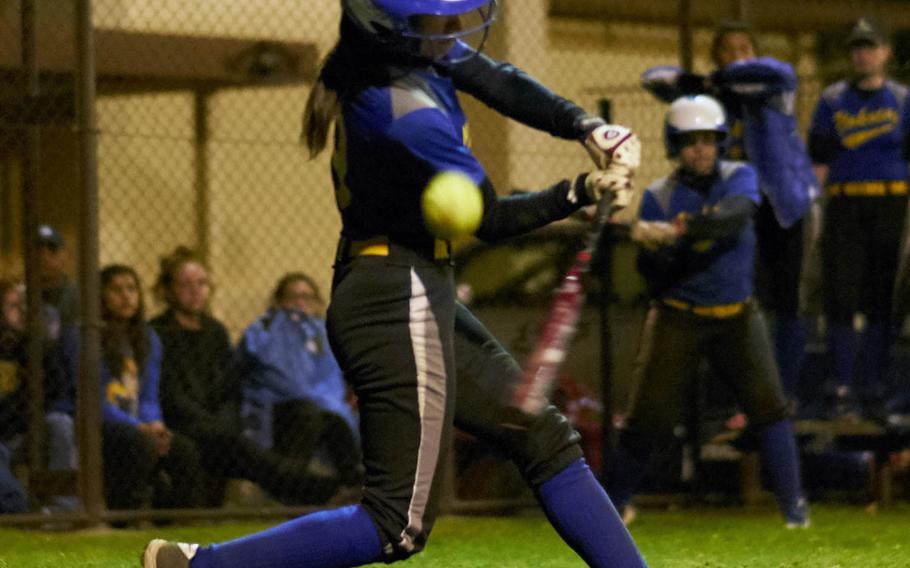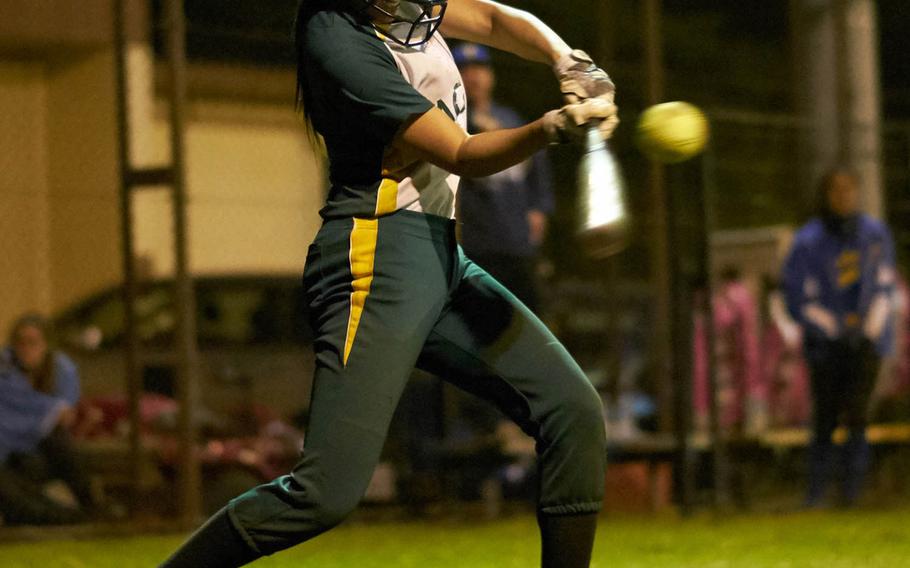 YOKOTA AIR BASE, Japan — It took Yokota more than 30 years to garner its first Far East softball championship banner. Less than a year later, the Panthers will raise their second.
The host Panthers defeated Robert D. Edgren 3-2 in the Far East Division II Softball Tournament championship Wednesday.
Yokota pitcher Anysia Torres gave up two earned runs and struck out six in the win in a battle with the Far East Tournament Most Outstanding Player, Edgren pitcher Brittany Crown. Crown fanned 14 Panthers, but allowed three runs on six hits.
Down 3-0 entering the final inning, the Eagles scored twice and had the tying run on base before Torres eventually won an epic battle at the plate with Maddie Albert.
Albert quickly fell behind 0-2 in the count, but managed to foul off several of Torres' pitches to stay alive and brought the count to 2-2. The crafty southpaw took a lot off her final pitch and caught Albert way ahead for a swinging third strike to end the game.
Yokota catcher Sally Lambie broke the game open leading off in the bottom of the fourth with a solo inside-the-ballpark home run that split the left and center fielders.
"I was just so angry because [Crown] had already struck me out twice," Lambie said. "I just channeled everything into that swing and kept running."
Yokota outfielder Sophie Yates immediately followed Lambie's home run with an inside-the-park home run of her own on the next pitch. Shortstop Kaia Austin then singled and was driven home by outfielder Cammie Monsalve three batters later. The Panthers loaded up the bases before Crown regained her dominant form, jamming Katie Lambie into a fielder's choice to stop the bleeding. Yokota led 3-0.
Crown only gave up one more hit and collected six more strikeouts, but she and her Eagles teammates struggled to move baserunners all game long until the top of the seventh and final inning.
Shortstop Alicia Paul slapped a one-out single to right. Third baseman Raeven Moore brought her home on an RBI single in the next at bat. First baseman Naomy Montanez then sacrificed herself to bring Moore home.
Yokota's three-run lead was suddenly cut to one.
Left fielder Stephanie Provencio popped a bloop single to bring up Albert.
"If we couldn't find a way to get out of that inning, I don't think we would have won," Lambie said. "Brittany was just pitching too well. We had to find a way to close out the game."
Yokota head coach Ty Gaume had six new starters this season, many of whom had never played an inning of high school softball.
"To be able to watch my girls defend their title with the maturity and discipline that they showed and still have fun doing it, there's nothing that could make me more proud as a coach," Gaume said.
---
---
---
---