Longtime Casey softball coach Hochmuth dies at 70
by
Dave Ornauer
May 9, 2019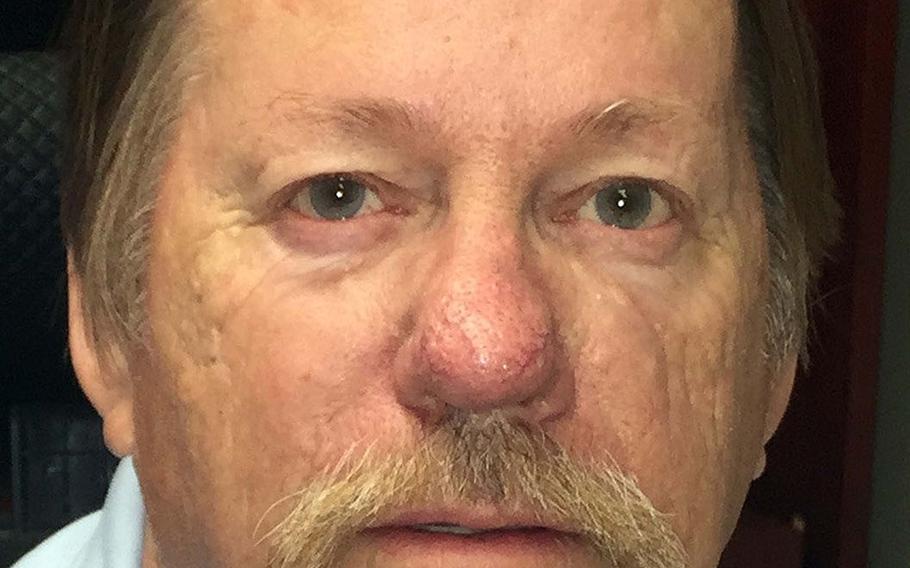 Robert Hochmuth, the coach of Camp Casey's post-level softball team for 25 years and a familiar face around Korea interservice and Pacificwide invitational softball diamonds for more than 30 years, died Sunday of a heart attack in Pyongtaek, South Korea. He was 70.
Hochmuth served two separate enlistments in the Army, from the late 1960s to early 1970s and again in the late 1980s until 1992, and was a corporal assigned to Casey's 2nd Infantry Division Replacement Center when he was discharged.
He remained in Korea, working various jobs, and when he passed, he was working for SERCO as a contractor in charge of all military personnel divisions in Korea.
But among the post-level softball diamonds in Korea and at Pacificwide tournaments in Korea and Okinawa, Hochmuth was known as "Casey Bob."
"I not only had the pleasure of knowing Bob, but I worked for him as well," said Patrick Cole, a civilian at Camp Humphreys who played for and against Hochmuth's teams. "He was kind and a guy's guy. He gave me grief, but in a brotherly way. I had the utmost respect for Bob. He was one of a kind and I will miss him greatly."
Hochmuch would either coach his Warriors base team or serve as an assistant for Pacificwide open teams such as the International Guzzlers Softball Club and the Scrapalators, multiple winners of tournaments such as the Pacificwide over Memorial Day weekends at Yongsan Garrison and the Firecracker Shootout at Camp Foster on Okinawa.
"He always had time to listen and gave the best advice to me, no matter what team I was playing for," said Daniel Koreen, an Air Force veteran who played at Kadena and Yokota air bases in Japan in the 1990s and 2000s. "He helped make me a better ball player."
Hochmuth, originally from Antioch, Ill., was a "diehard" fan of Major League Baseball's Chicago Cubs, many of his players and fellow coaches said. "The day they won the World Series (in 2016 over the Cleveland Indians) was truly the happiest I have ever seen him," said Guzzlers player Corey Boteler, a civilian stationed at Casey.
Hochmuth is survived by his wife Hu Cha, son Jim and daughter Denna and two grandchildren. Funeral arrangements were incomplete at press time.