Ex-Perry baseball player Macias takes roundabout route to college spot
by
Dave Ornauer
March 9, 2021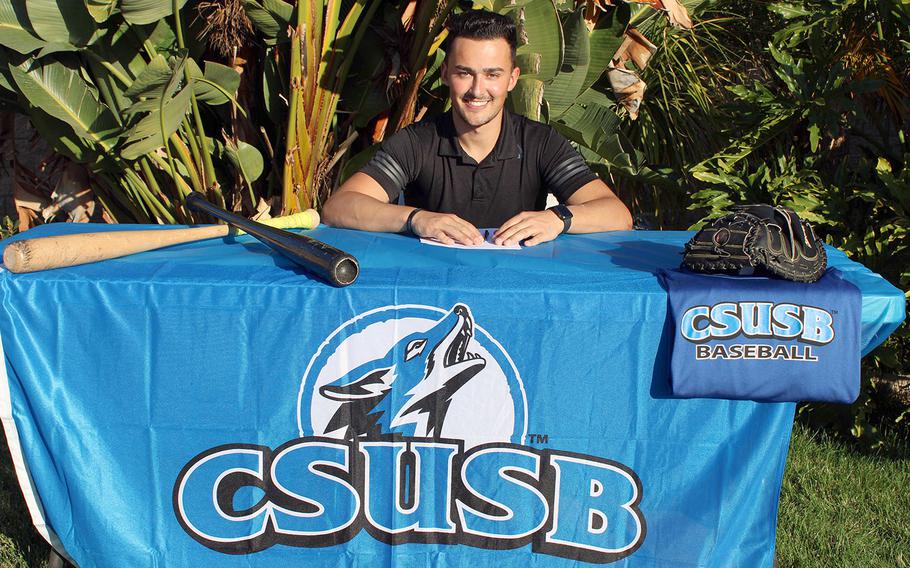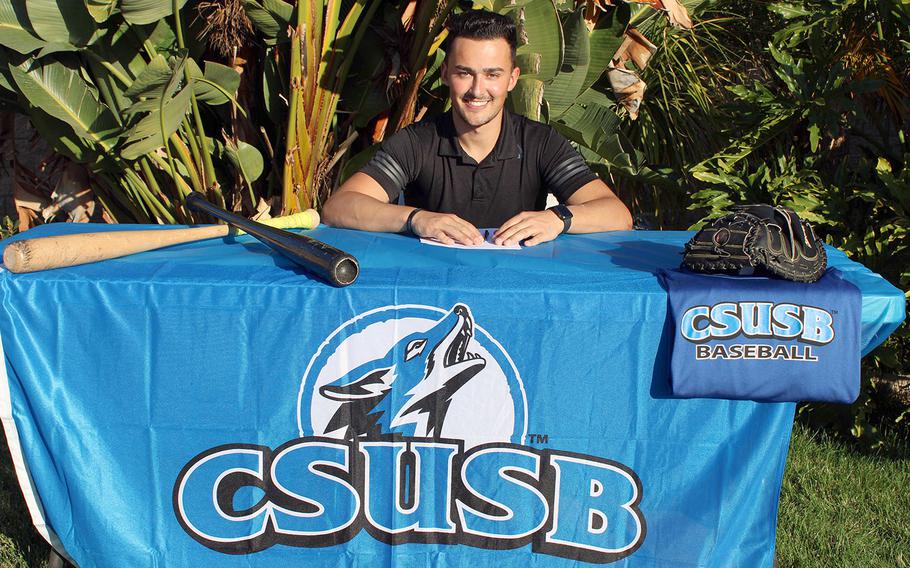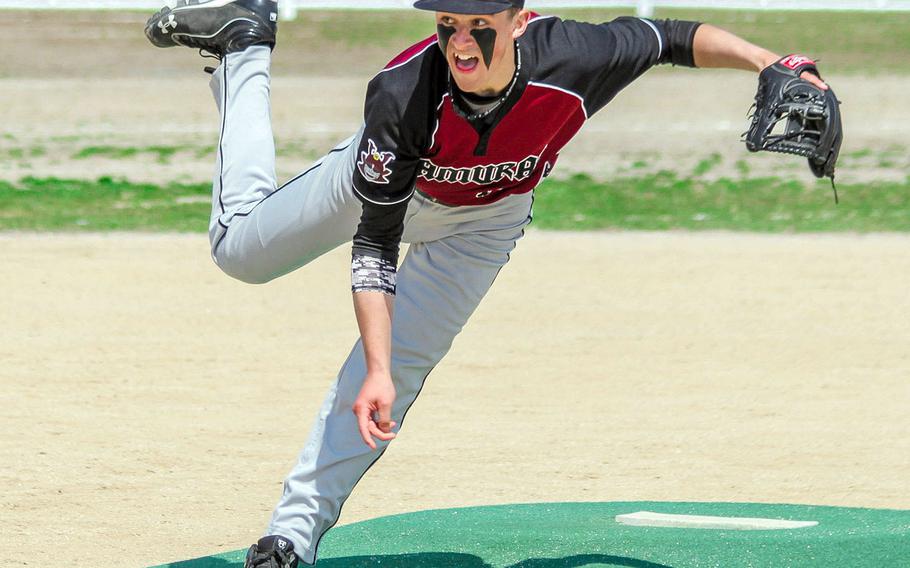 He went a roundabout way to get there, but it looks like Garrett Macias, a former star pitcher-catcher for Matthew C. Perry in Japan, could finally get to play college baseball.
The 22-year-old, who recorded 13 wins and four saves and batted .575 with 79 RBIs over four seasons at Perry and helped lead the Samurai to the 2017 Far East Division II Tournament title, has committed to NCAA Division II Cal State-San Bernardino.
His commitment is for the 2022 season, as the California Collegiate Athletic Association has canceled its 2021 season due to the coronavirus pandemic.
Macias had initially committed to D-II Concordia (Irvine, Calif.) in 2019, redshirted as a freshman, but then lost his 2020 season because of the pandemic.
His year of eligibility was restored, then he transferred to Chaffey College in Rancho Cucamonga. But California's junior college circuit also canceled its 2021 season. Once more, his college was understanding and restored his year of eligibility.
Thus, with an associate's degree from Chaffey in his back pocket and four full years of eligibility, he'll suit up for the Coyotes for the 2022 season.
"This journey through the pandemic has been filled with so many unknowns," Macias said. "I knew that sooner or later, all this would pass. Such a weird time to be a college athlete, but I plan on taking full advantage of it."
His coach at Cal-San Bernardino, Michael Nadeau, says he sees good things in Macias once he rounds back into playing shape.
"He's a little rusty from COVID (the disease caused by the coronavirus), but what young man is not?" Nadeau said. "Framing and blocking is key at our level. He will be catching some very good arms and needs to be able to control our staff. (But) he is strong and very mobile for a catcher. We look forward to getting him on our field."