Zama turns last year's disappointment into triumph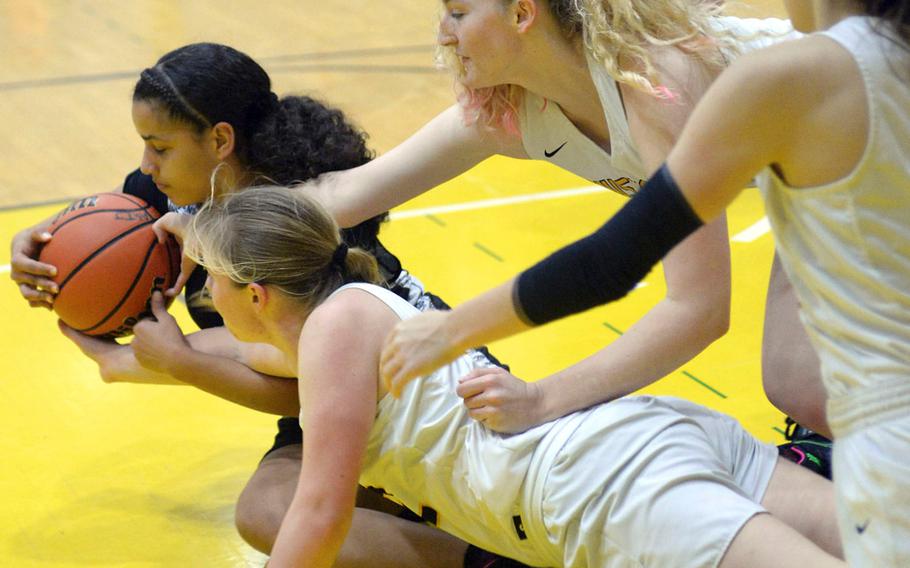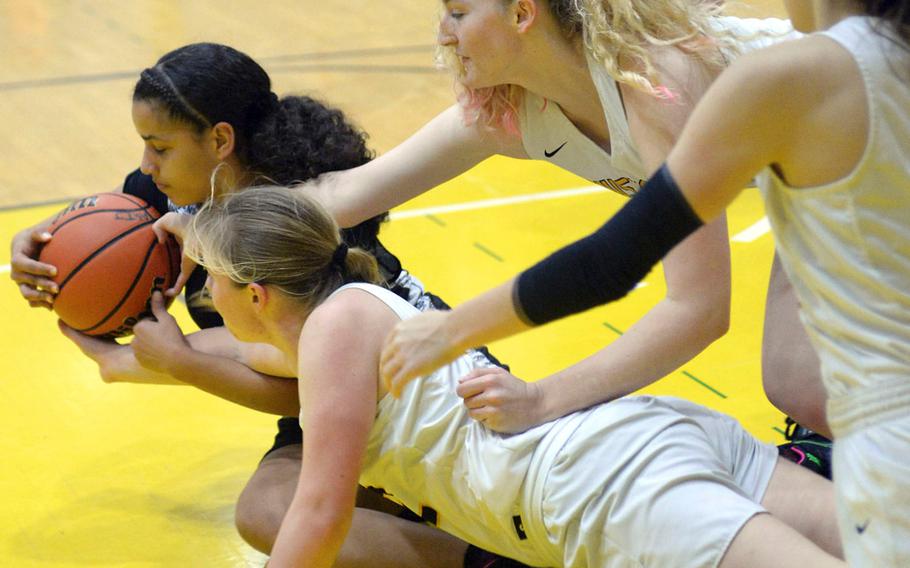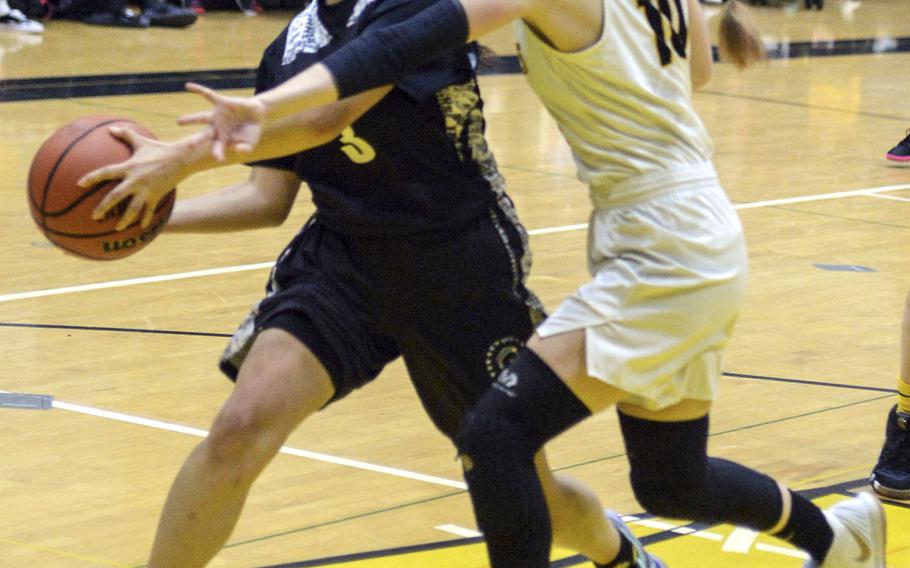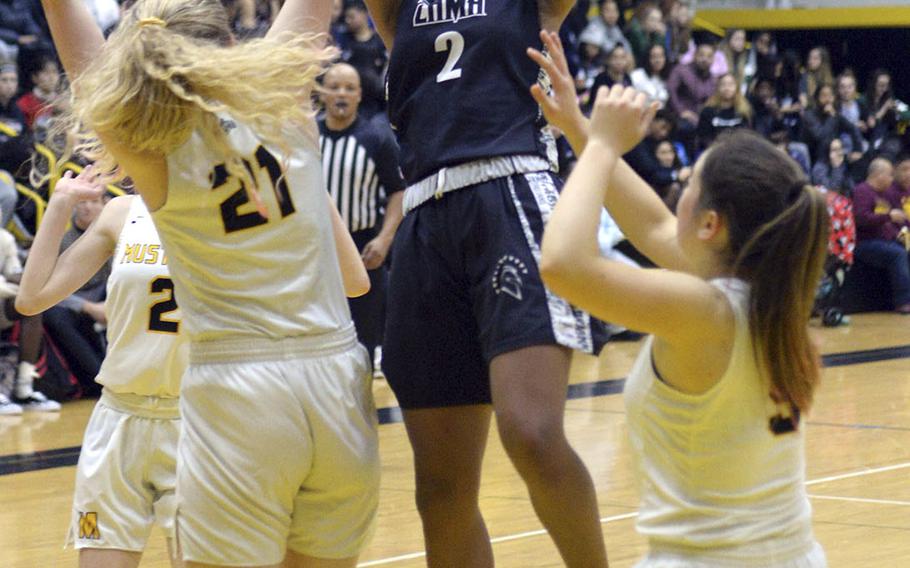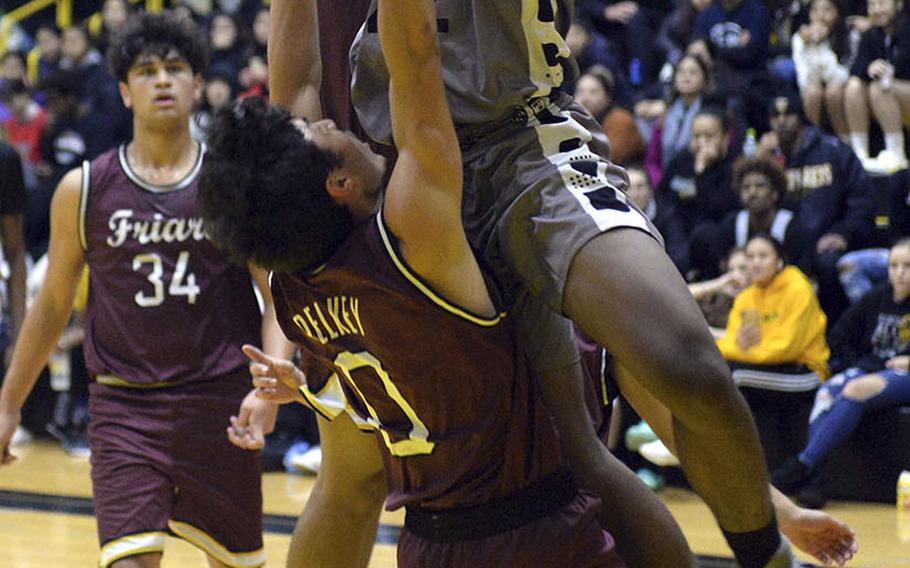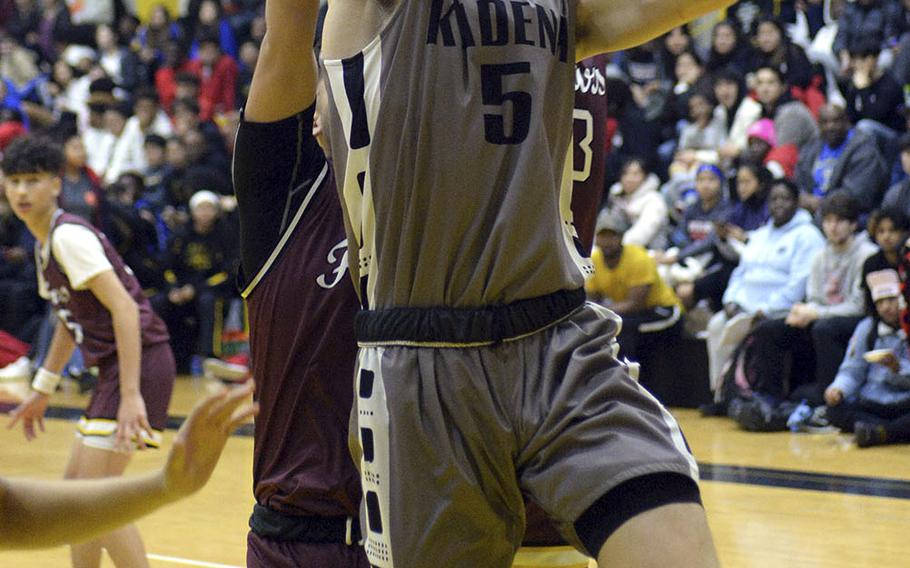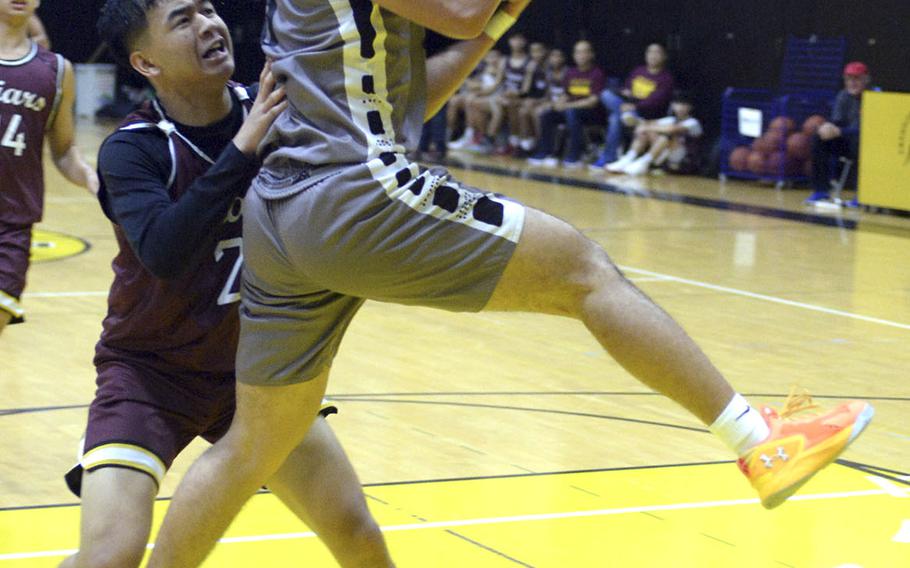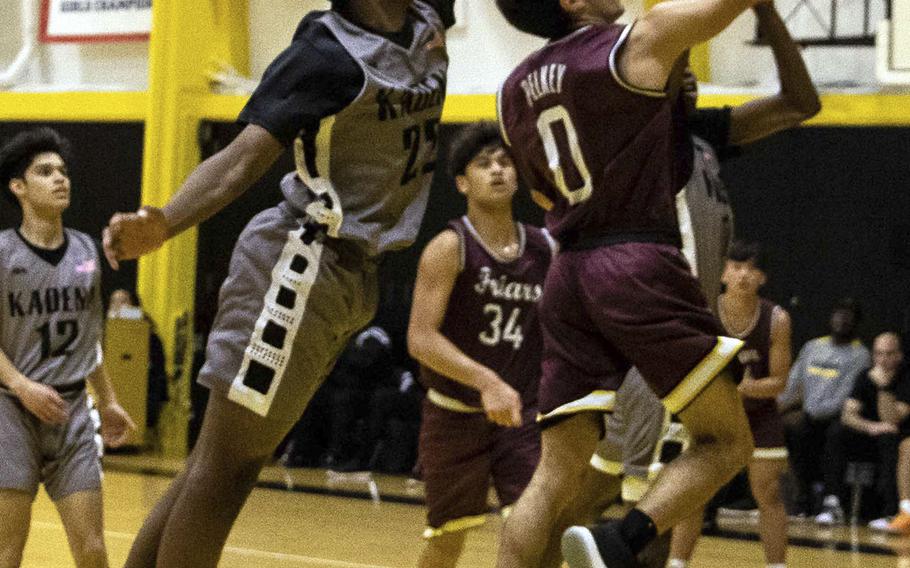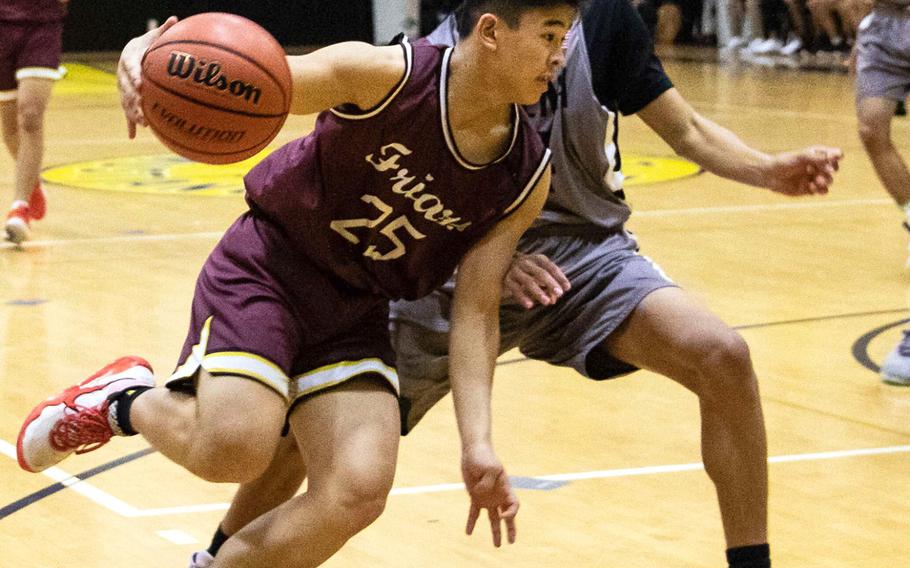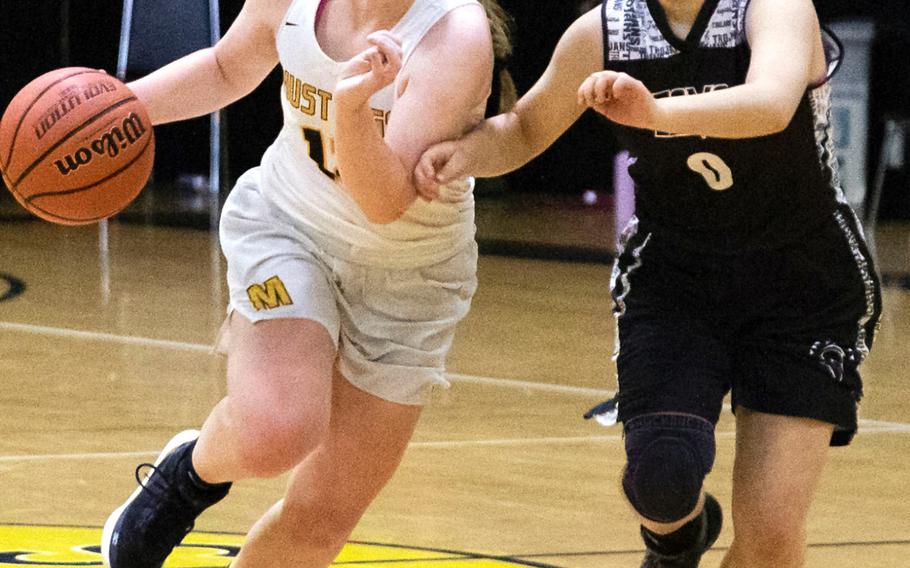 TOKYO – They were the last team to enter the tournament, but they exited at the head of their class.
Most Valuable Player Chloe Sterling scored 16 points and Kirari Smith added 12 and Jessica Atkinson 11, to power Zama's girls basketball team to a 42-39 victory Saturday over host American School In Japan in the title game of the 4th Kanto Classic.
"Redemption. It's what we came here for," coach Daisy Whitaker-Hayes said of her Trojans' finish. Zama came in fourth a year ago, and Whitaker-Hayes said she and her players vowed to make amends this time around.
It was not easy. The Trojans suffered a near-scare in their opener on Friday, edging Okkodo of Guam 52-50, then had to hold off a pesky St. Paul Christian squad from Guam 50-42 earlier Saturday before getting all they could handle from Kadena.
"Resilience," Whitaker-Hayes said, adding that the Trojans grew from adversity during the three-day event, showing "what we can do and what we're capable of."
Smith, a senior shooting guard, provided Zama some key baskets, hitting a shot to end the first period with the Trojans up 8-3. Zama increased the lead to seven, but the Mustangs refused to go away quietly.
Inspired by their home fans, ASIJ made it a see-saw battle, until finally, Smith hit two foul shots with 45 seconds left to give the Trojans just enough of a cushion.
Zama was the last entry into the Kanto Classic, which this year featured 27 teams, 14 girls and 13 boys, a record for a Pacific-wide invitational.
It wasn't just about competing, but what takeaways the Trojans could use to make them better as players and as a team during the Far East Division II tournament next month at Kadena.
"Hustle and working together as a team was what got us this win," Sterling said.
The Kanto Classic gave the Trojans "tournament play and tournament mindframe," Whitaker-Hayes said. "You get tired, but you can't quit and you can't stop. It comes down to heart and want-to."
Karen Fukuda paced the Mustangs with 15 points and distance specialist Pari Eaton added 11 points.
While the girls title was won by a Guam team a year ago, a boys team from the island won the tournament this year.
Led by MVP Matthew Fegurgur, the Father Duenas Memorial Friars outscored Kadena 16-8 in the second period and led the Panthers by as many as 13 in a 53-45 win.
Inspired by players and coaches from the other six teams entered in the tournament from Guam, the Friars pulled away late with an 8-0 run that gave them a 50-40 cushion with 1 minute left.
Casey Cox led Kadena with 15 points but fouled out with three minutes left. Blake Dearborn added 11 and Tristan Higginson 10 for the Panthers.
Cobras win second straight WJAA tournamentOSAKA, Japan – Few have enjoyed the kind of success that Travis Elliott has as the new coach of a Pacific high school team.
E.J. King was already heavy in basketball honors, having won a Far East Division II tournament title in the two years before he arrived. But since taking over the Cobras boys helm in 2018-19, he has picked up where his predecessor Laird Small left off.
The latest triumph came Saturday, when Jalen Nall averaged 20 points and L.J. Scarver – the reigning Far East D-II cross country champion – added 17.3 as the Cobras went 4-0 over the weekend and repeated as Western Japan Athletic Association tournament champions.
"The boys worked really hard at executing our game plan, and staying focused on each moment of the game," Elliott said after his Cobras downed Yokohama International 74-55 in Saturday's final at Senri Osaka.
The final score did not reflect the story of the game, Elliott said. "YIS was a very talented and tenacious team that made the entire game a 32-minute battle," he said.
The win gave the Cobras three titles in their last four tournaments dating back to last season; in addition to winning their second Far East D-II title in three years, King finished second to Nile C. Kinnick in last year's DODEA-Japan tournament.
After King's 30-2 ledger last season, Elliott's charges are 14-1 in the current campaign. Their only three losses have come against Kinnick. The Cobras get their chance to remedy that Feb. 6-8 in the DODEA-Japan tournament at Yokota.
ornauer.dave@stripes.com Twitter @daveornauer