Zama starts slowly, then cruises past Yokota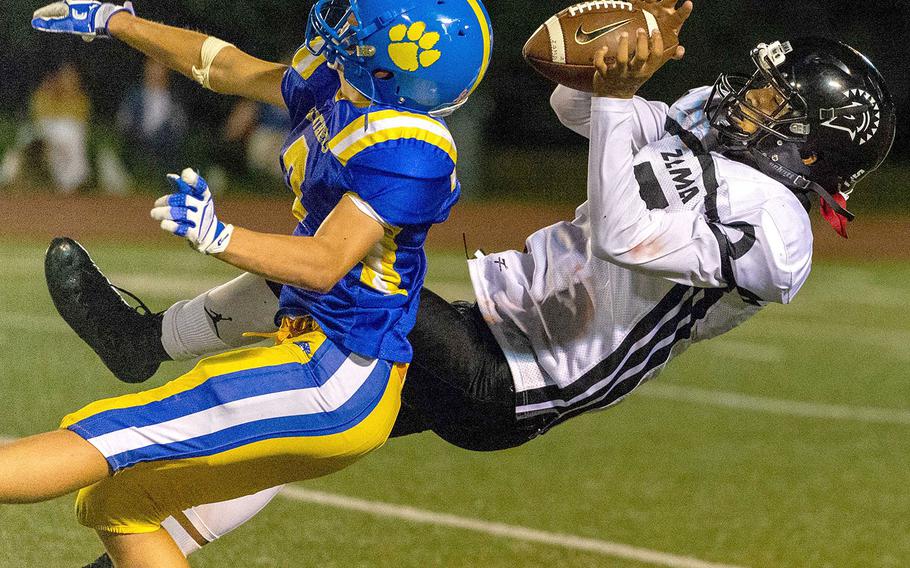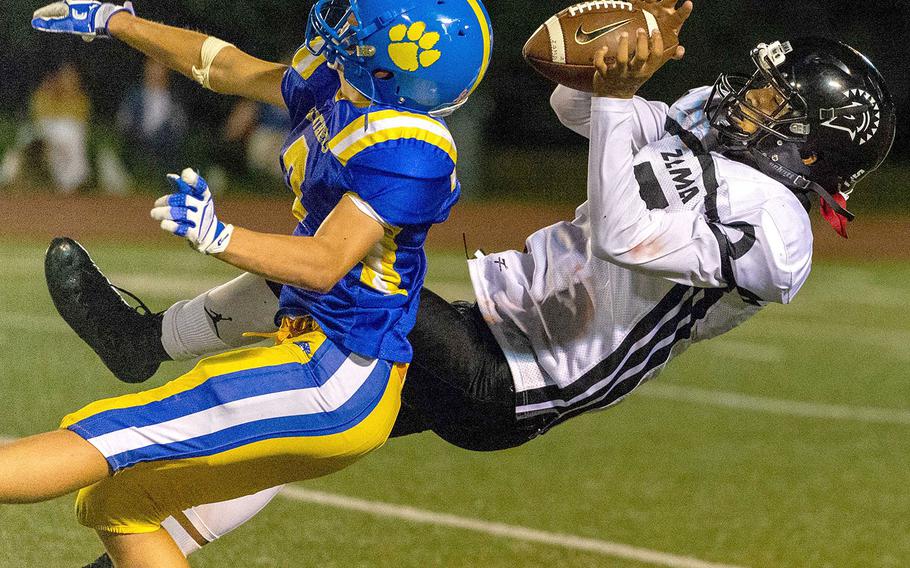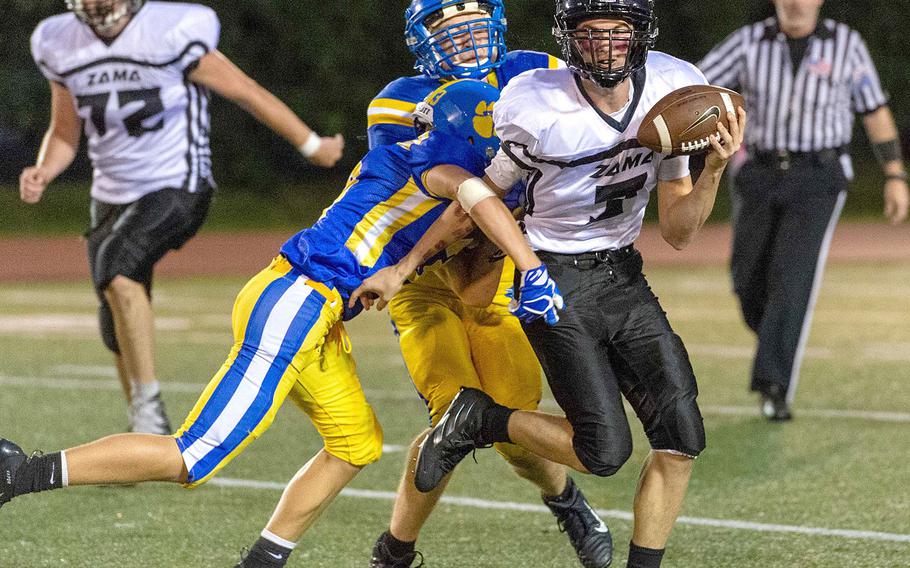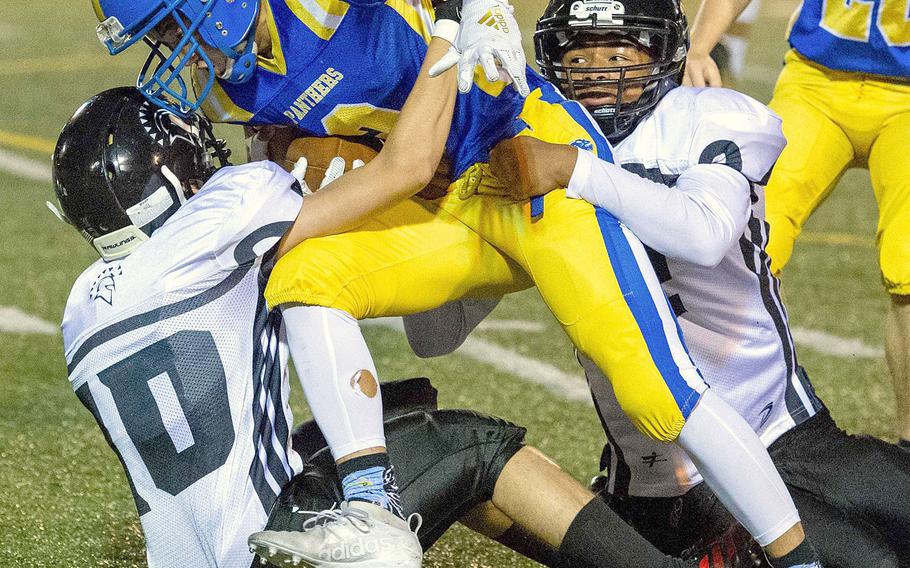 YOKOTA AIR BASE, Japan – Chandler Platt transferred to Camp Zama too late to be part of the Trojans' team that reached last November's Far East Division II football final.
He made the most of his first chance to suit up in Zama black and white on Friday.
The do-it-all senior had 150 all-purpose yards and scored on offense and special teams, a 40-yard touchdown run, a 60-yard punt-return TD and a pair of two-point conversions as the Trojans rallied from an early touchdown deficit to beat Yokota 34-19 in the season opener for both teams.
"Ugly but good," coach Scott Bolin said of the Trojans' start. "We had some execution mishaps that we need to clean up if we're going to stay competitive."
But the Trojans did spread the wealth in their first time on the field since losing 24-20 at home to Osan in the Division II final.
Senior Luke Singer nearly matched Platt's totals, recording 120 all-purpose yards and scoring on TD runs of 10 and 40 yards. Keshawn McNeill also had 125 total yards.
"My athletes played lights out," Bolin said.
Zama scored 26 straight points to rally from that early deficit and led by 19 points before the Panthers rallied in the late going to cut the gap to 26-19. But it was as close as Yokota got.
Chris Jones threw a 52-yard touchdown pass to Kura Sato before leaving in the third quarter with what DODEA officials called in a statement a "serious head and neck injury."
Ethan Smith ran 23 yards for a score and had one of two Yokota interceptions, Sato the other. Joey DeGrella recovered a fumble and had a 1-yard touchdown run for the Panthers.
"We gave up too many points on defense, we gave up a touchdown on special teams and we had trouble moving the ball on offense," Yokota coach Tim Pujol said.
Jones, who transferred to Yokota from Offutt Air Force Base, Neb., over the summer, got hit in the neck in the third quarter by another player's helmet and fell backwards and hit his head, said the statement from Todd Schlitz, DODEA-Pacific's chief of staff.
Jones was unable to move his arms but felt tingling in his hands, could move his legs and felt tingling in his feet and was going in and out of consciousness, the statement said.
Yokota next hosts Matthew C. Perry for a 5:30 p.m. kickoff next Friday. Zama travels to Daegu for a game next Saturday; kickoff is at 6 p.m.