Prep roundup
Zama girls can't be stopped on Day 1 of league tourney
by
Dave Ornauer
April 18, 2019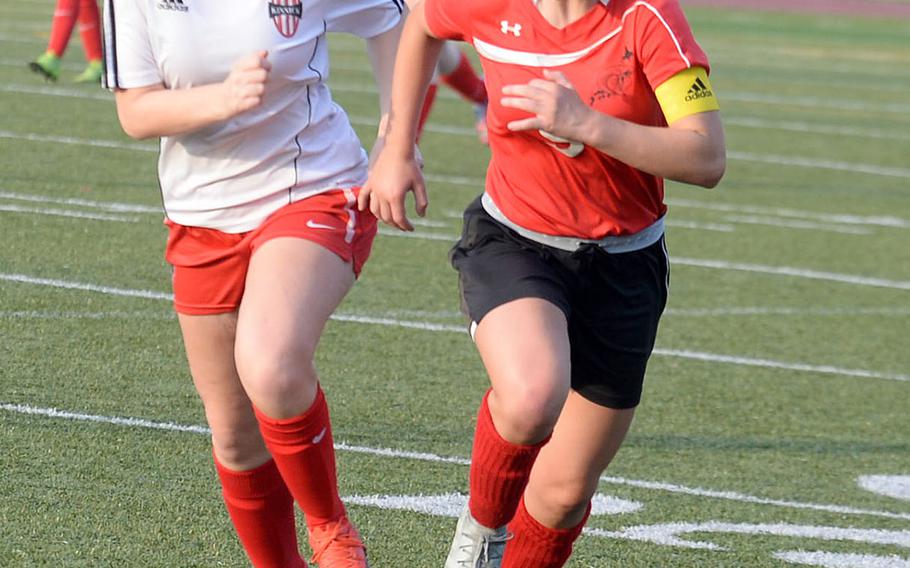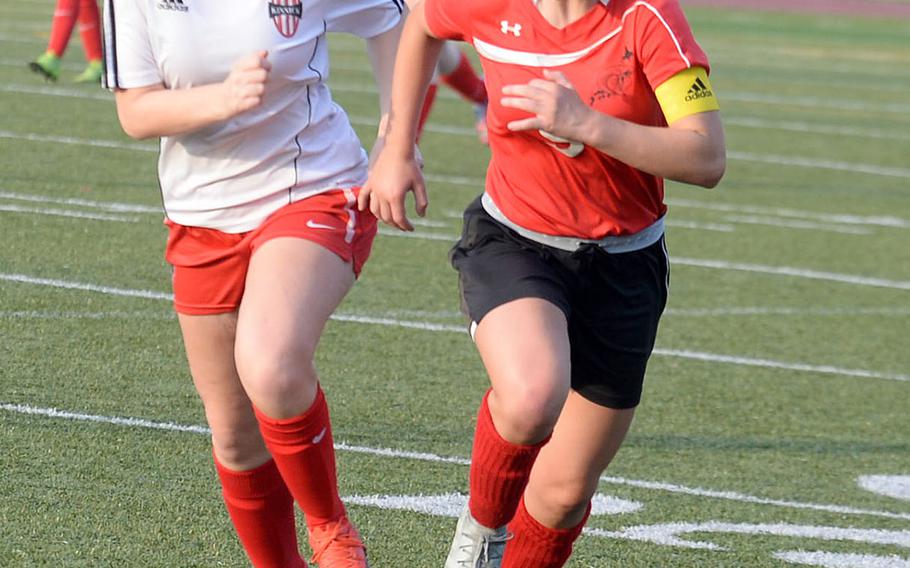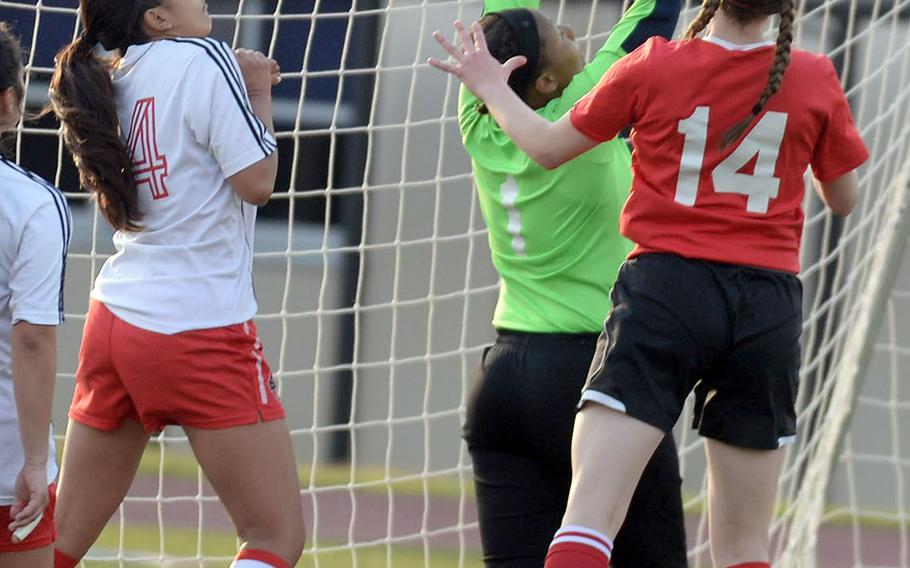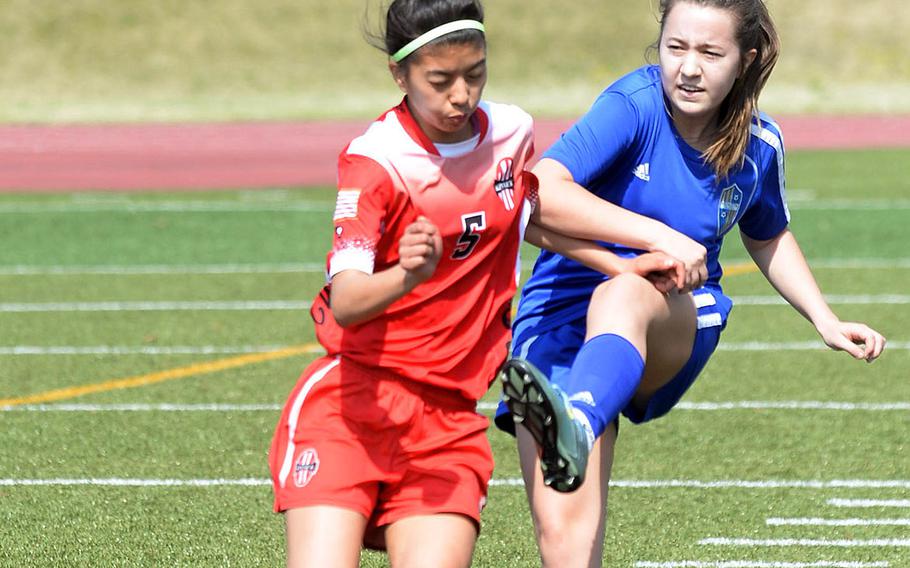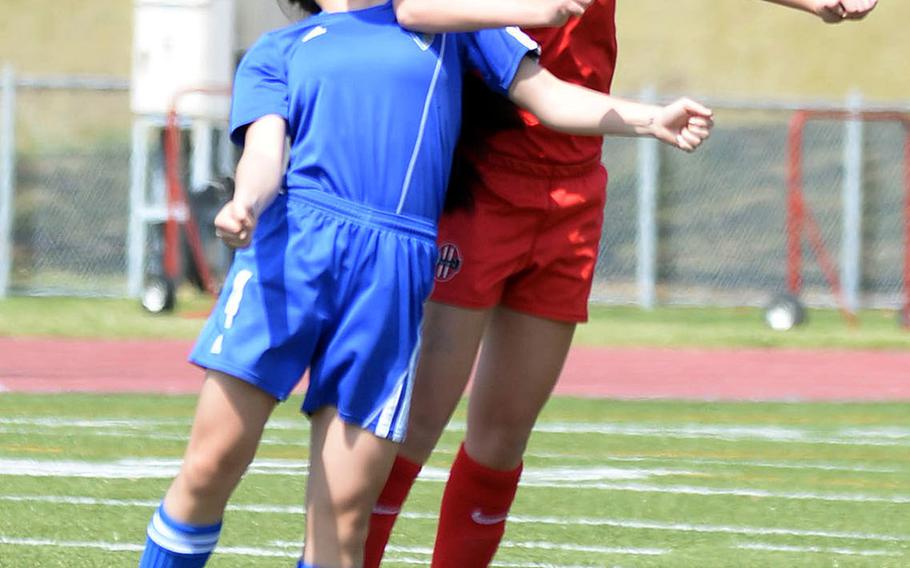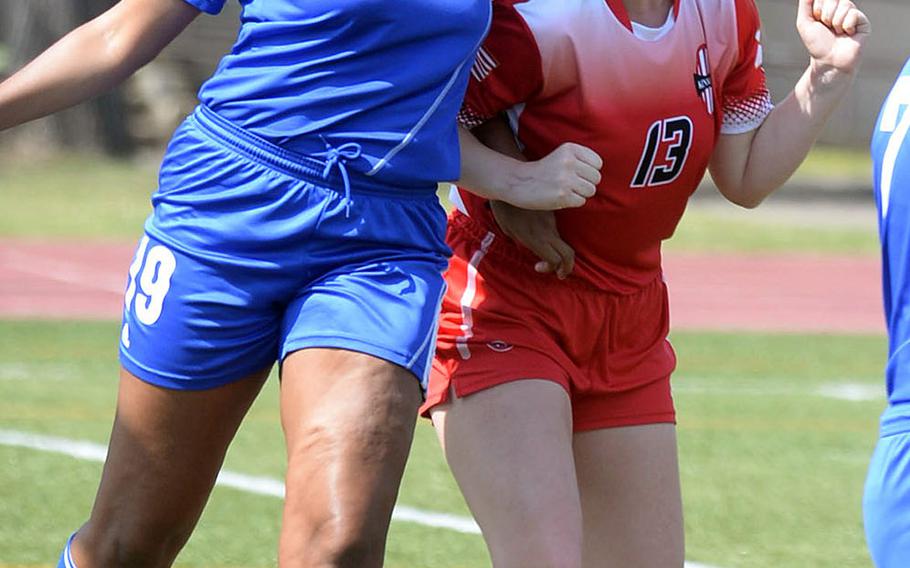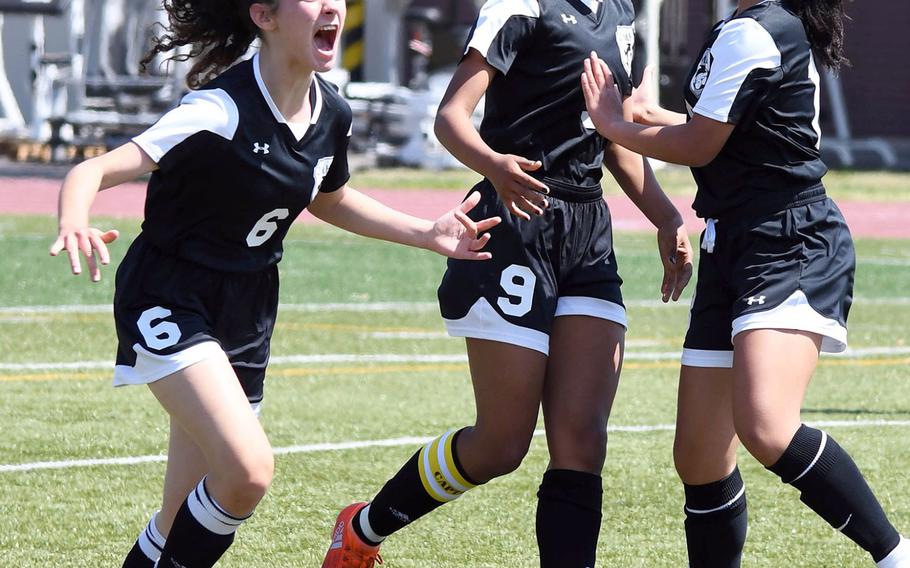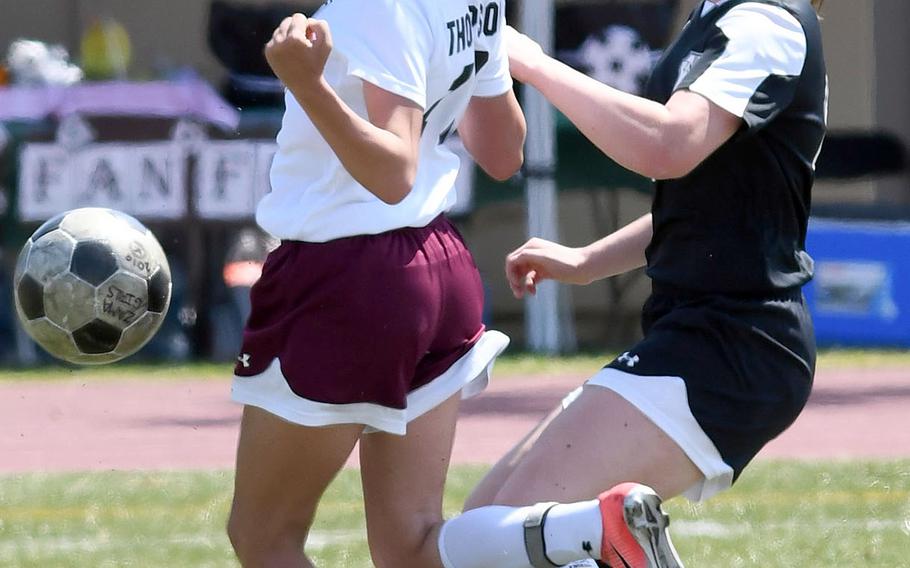 CAMP ZAMA, Japan – Amaya Peruccio had played defense most of her four years at Zama and scored just once, in her sophomore year, before going on the offensive Thursday evening.
Peruccio scored four straight second-half goals - her first career hat trick plus one - leading the Trojans to a 15-0 rout of Robert D. Edgren on Day 1 of the three-day DODEA-Japan soccer tournament.
"I normally play sweeper, so for me, this was pretty special," said the Trojans senior, one of three Zama players who notched hat tricks in the match. Pacific co-leader Kayesha McNeill and Midori Robinson each had three goals, McNeill upping her season total to 23.
The event was one of four DODEA-Japan tournaments taking place as teams try to round into shape for Far East tournament play next month around the region.
Boys soccer also began on Thursday at Marine Corps Air Station Iwakuni, while baseball started at Yokota Air Base and softball at Misawa Air Base. All four tournaments run through Saturday afternoon.
Earlier Thursday, Zama won 3-0 over a Matthew C. Perry team that last summer welcomed former Trojans defender Sora Thompson to their lineup. Thompson played against her ex-teammates for the first time on Thursday in a bittersweet reunion.
Arm around Thompson after the match, Zama senior Siobhan Grabski said: "It's tough. We miss her a lot. We miss her energy and speed, and this kind face," she said with a smile at Thompson.
Asked if she missed her old life at Zama, Thompson said: "Yeah, a little bit." She had transferred from Sasebo Naval Base to Zama three years ago before moving to Iwakuni.
At Iwakuni, Robert D. Edgren's boys soccer team came close to winning its first match of the season, settling for a 2-2 draw against E.J. King, in which the Eagles had several chances to pull it out.
"We should have won that match. But that's OK," Eagles co-coach Robert North said, adding that the team has made "vast improvements" in communication, teamwork and ball skills. "This tournament gives us more games, experience and time on the pitch."
The baseball tournament opener saw Perry claw its way past Zama 8-7, scoring the game-winning run on a wild pitch that brought Roy Clayton home from third. He got the win in relief of starter Dylan Schuch.
"He (Schuch) did a good job, but the defense was snakebit, it kind of snowballed on us, but we were able to pull it out," Samurai coach Frank Macias said. The Samurai committed six errors.
"We have to fix a lot of things" to be competitive at next month's Far East tournament. "Tournaments like these (DODEA-Japan) will help."
Over in Korea, the soccer regular season ends over the weekend with DODEA-Korea jamborees, boys at Osan and girls at Humphreys, scheduled for Saturday. The Korean-American Interscholastic Activities Conference Tournaments run April 26-27 at various sites in country.
Track and field meets are on tap at Humphreys, Yokota and Kadena, all on Saturday, with the deadline for athletes qualifying for Far East just two weeks away on May 6. District finals are the first Saturday in May on Okinawa and in Korea and on May 11 for Japan.