Zama flattened by Perry senior on a mission
---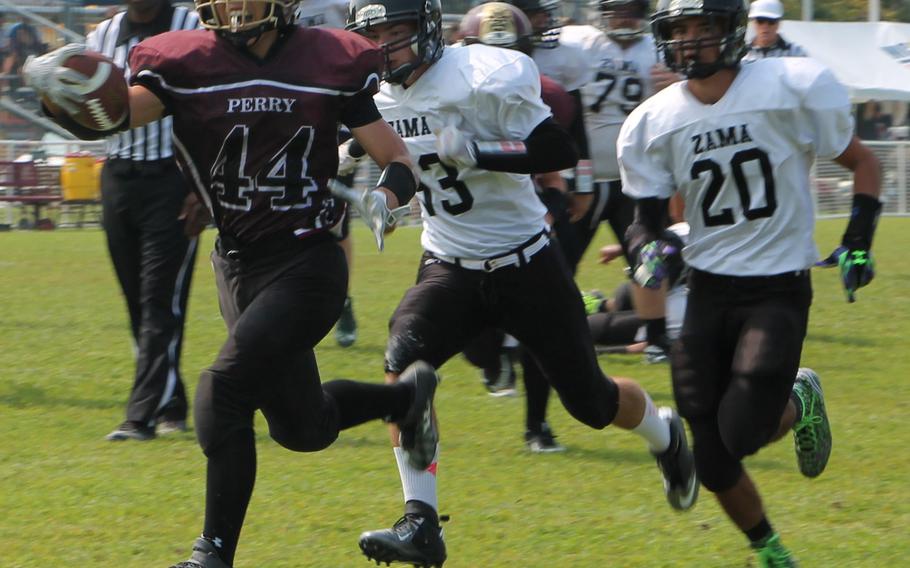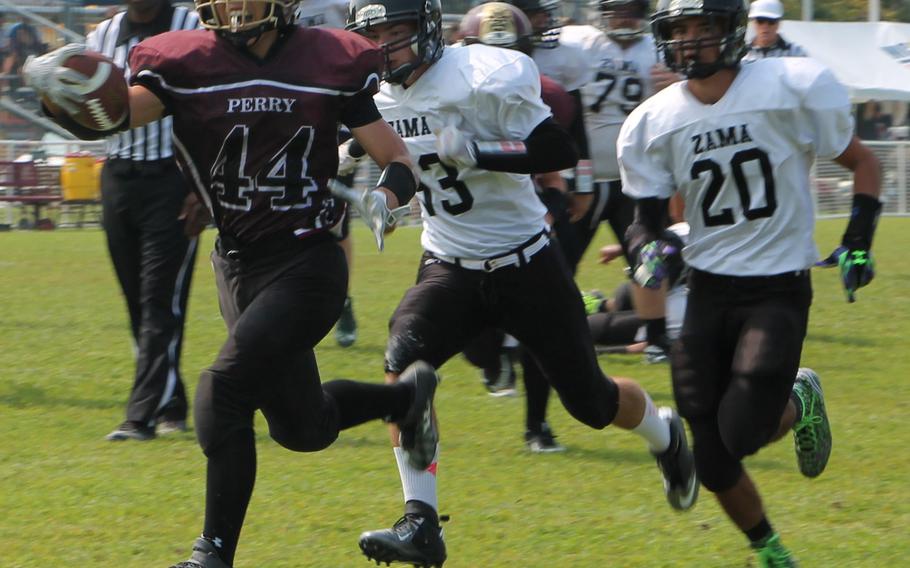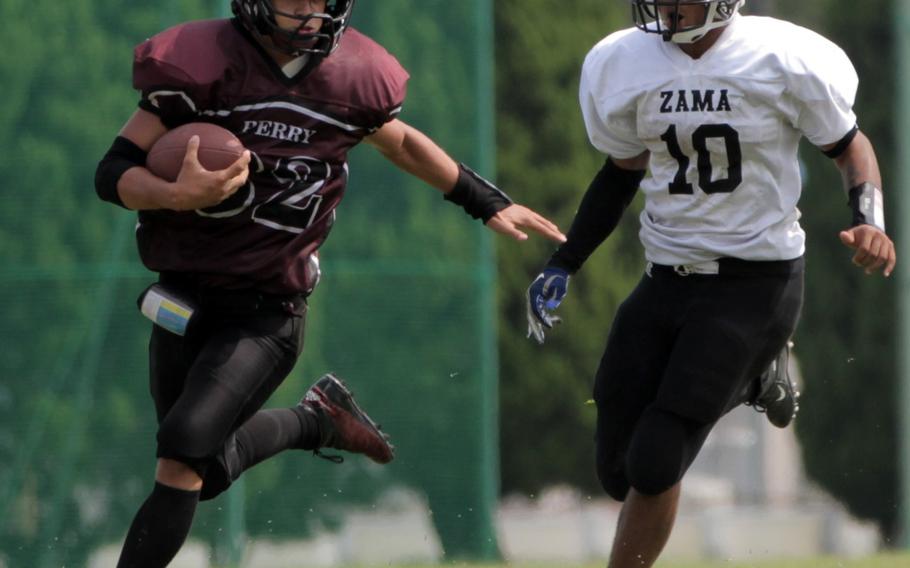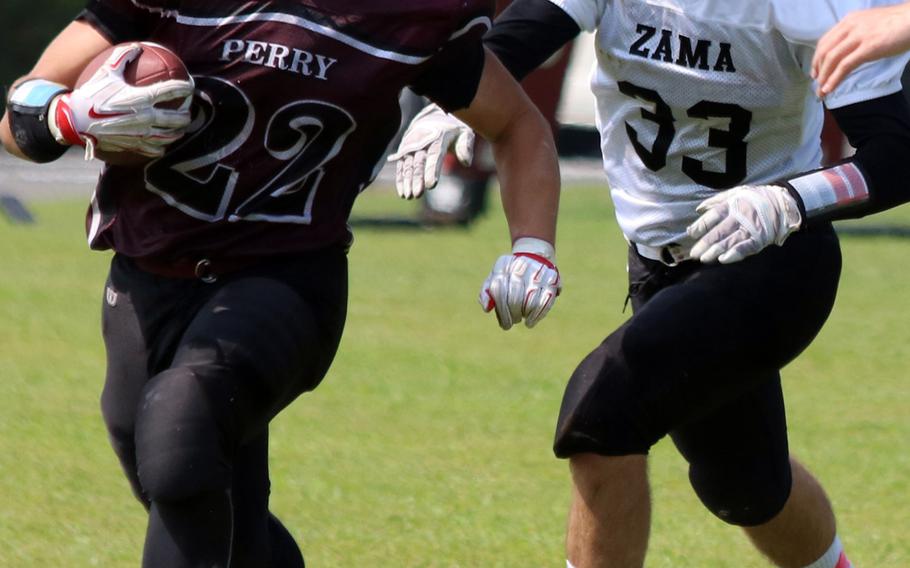 MARINE CORPS AIR STATION IWAKUNI, Japan – Caeleb Ricafrente entered his senior football season on a mission, coach Frank Macias said: help Matthew C. Perry return to the Far East Division II football title game.
On Saturday, Ricafrente's demonstrated that with his play.
The bruising senior running back accounted for 215 yards total offense and scored five touchdowns and Matthew C. Perry accounted for 427 yards - 360 on the ground - in a 49-12 romp over Zama. Much of the second half was played with a running clock.
"What can I say about him?," Macias said of Ricafrente. "He played like a senior who wants to get back to the title game."
Largely on the strength of Ricafrente's running, Perry reached the 2014 D-II championship game, where the Samurai lost 60-50 to Daegu. Perry failed to get there again last season.
On Saturday, Ricafrente rushed 19 times for 148 yards and caught two passes for 67 yards.
The Samurai also got 57 yards and a TD each from running backs Dylan Ernst and Zach Brown, while Marshall China returned a fumble 25 yards for a score. Garrett Macias was an economical 2-for-4 for 67 yards.
"Garrett was fantastic; he had complete control of the offense," Macias said. "We have a two-headed monster on offense. This could be a team to be reckoned with down the road."
It was a solid start, Macias said, for a Samurai team that wasn't able to play its first scheduled game Sept. 2 at Nile C. Kinnick due to lack of available bodies with the required 10 practices.
With a full roster of 24 on Saturday, Perry held the Trojans to 99 yards of offense. Andrew Borrero got it done on both sides of the ball, recording a team-high eight tackles while rushing 10 times for 82 yards.
"Overall, it was a good first game," Macias said. "The defense played outstanding. We made some mistakes, special teams need a lot of work. We still have a long road to go. But a good start for us."
Much of the Trojans' problems were "self-inflicted," coach Scott Bolin said. Zach Dignan scored his second rushing touchdown of the season, on a 5-yard run, while Anthony Ames took a broken-play handoff and ran 60 yards to account for Zama's scoring.
"Mental errors," Bolin said. "We have to fix those in practice. We have to practice them better. It's on us as coaches to do that." It was the second loss in as many D-II games for the Trojans, while the Samurai matched Yokota for a 1-0 start. It's DODEA-Japan's turn to host the D-II title game on Nov. 5 against either Humphreys or three-time defending champion Daegu.
The Trojans play their first home game on Friday, hosting American School In Japan at 7 p.m. Perry gets a chance to double its win total on Saturday when the Samurai entertain Robert D. Edgren; kickoff is scheduled for 10 a.m.
---
---
---
---