Zama downs Edgren to finally get into win column
---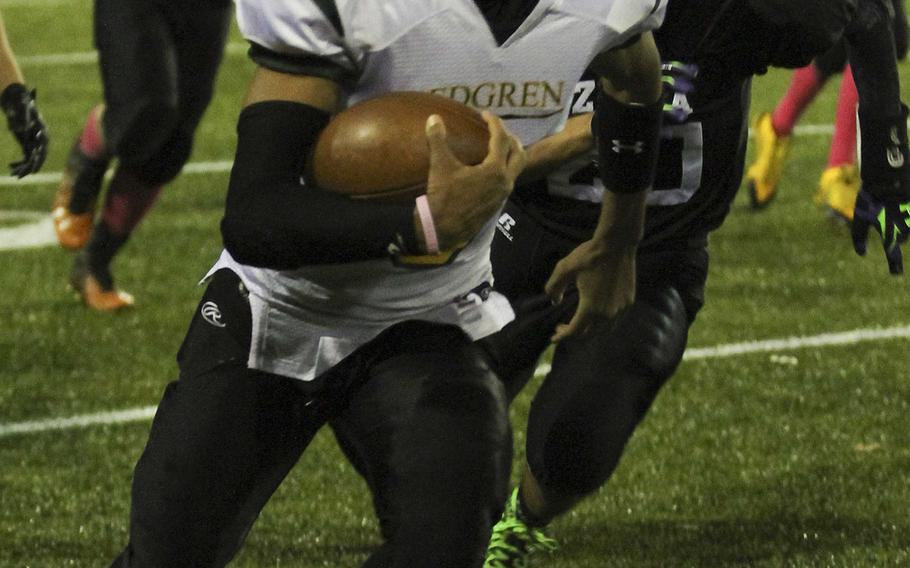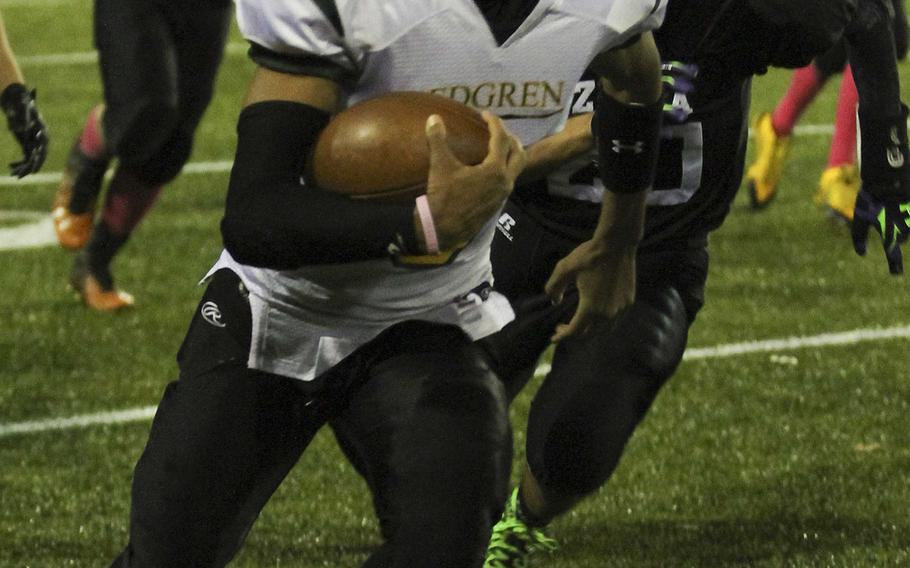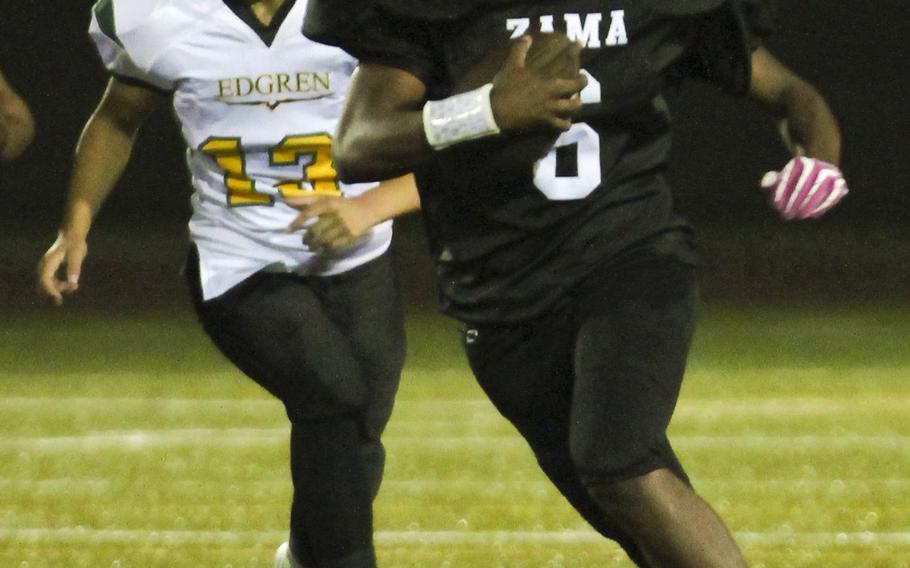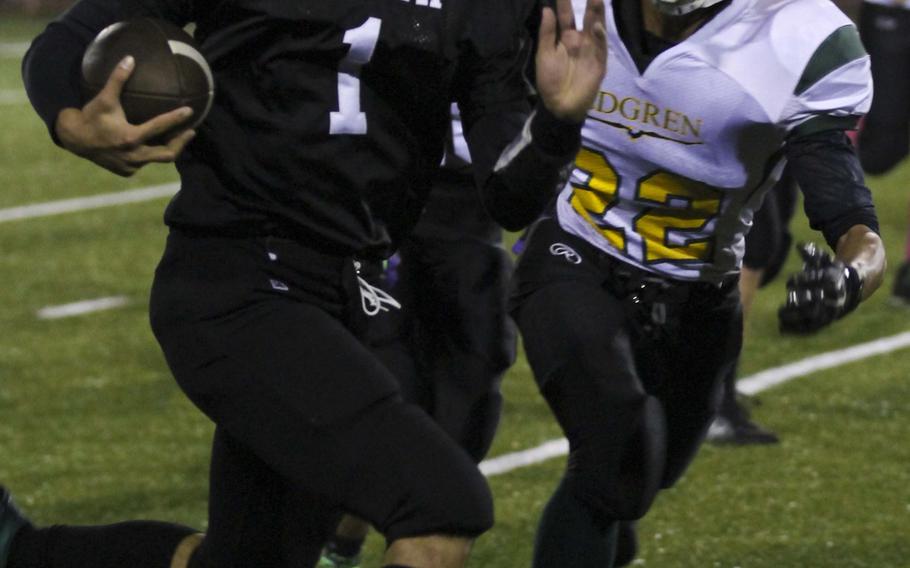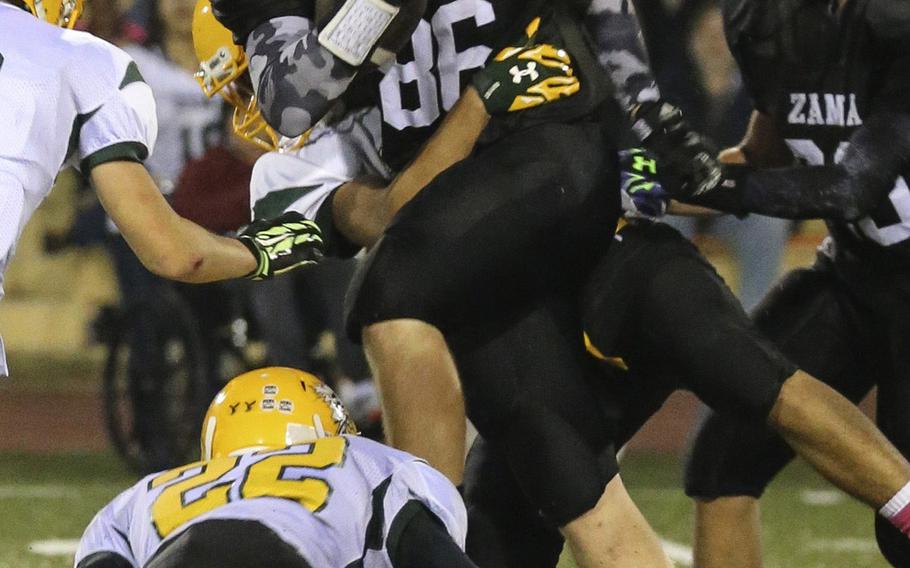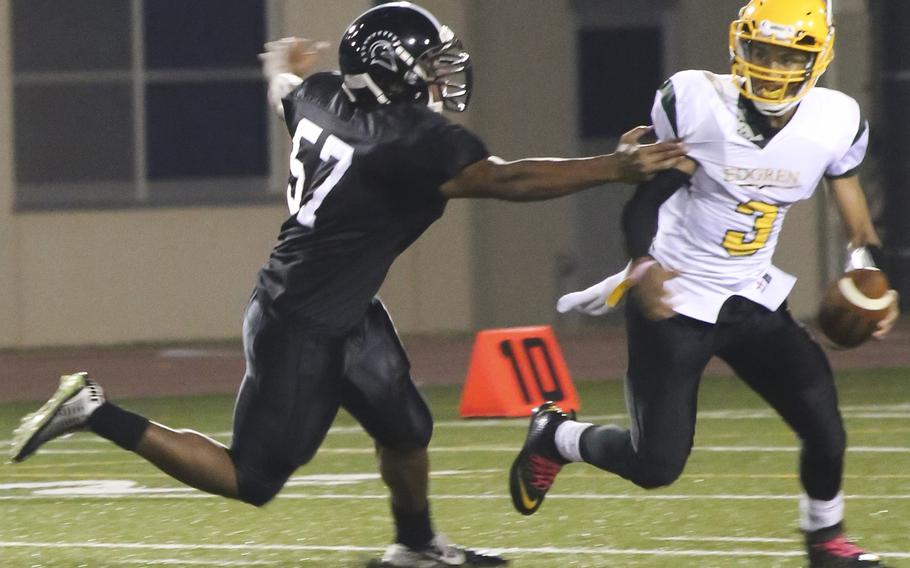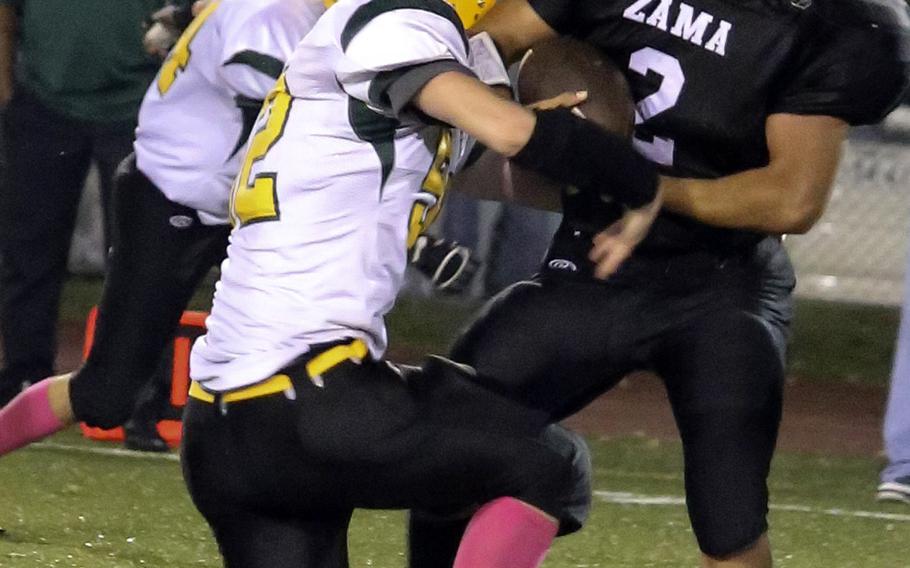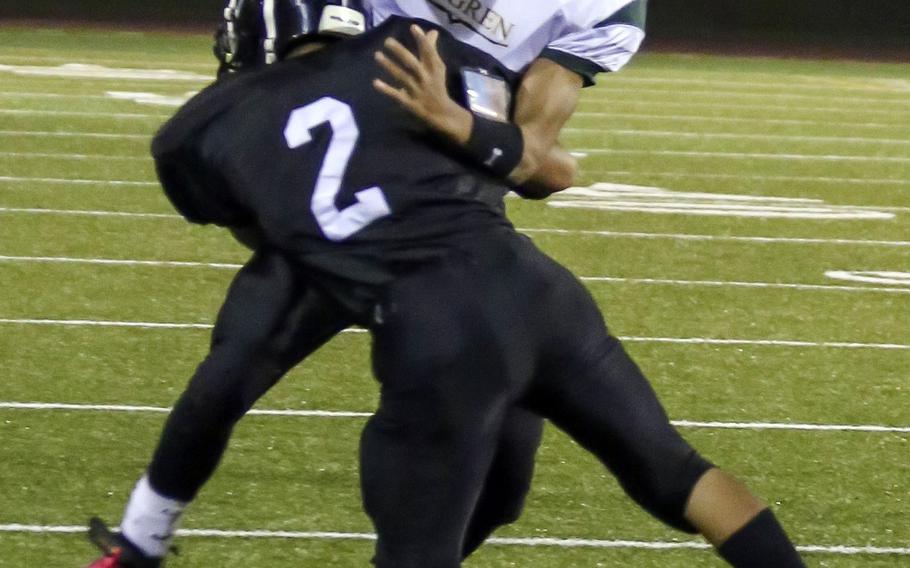 CAMP ZAMA, Japan – All season long, coach Scott Bolin said, he'd been preaching to his Zama football team about putting four solid quarters together.
It finally happened, in the last game of the regular season and against the last team the Trojans beat during the regular season.
Kevin Groce ran 12 yards for a touchdown and Keiyl Sasano and Anthony Ames added rushing scores of 2 and 6 yards as Zama shut out Robert D. Edgren 21-0 Friday at Trojans Field. Zama finished 1-6 and the Eagles closed at 1-5.
It was the makeup of a game postponed due to flooding from Tropical Storm Etau, which kept the Eagles' bus from traveling to Zama on Sept. 11. On Oct. 2 at Misawa Air Base, the Eagles downed the Trojans 41-10.
"Everything went full circle," Bolin said. "It ended exactly the way we wanted it to end. We played four quarters of football. We've been working hard and chipping away at doing that and we played well for four quarters in all phases of the game."
Bolin credited the Trojans defense for shutting down Eagles quarterback Shawn Robinson-Ortiz, who carved up Zama the last time they squared off. "The defense contained the quarterback and shut down the passing game," Bolin said.
The last time the Trojans beat the Eagles – indeed, the last game they won – was a 32-6 victory at Naval Air Facility Atsugi on Oct. 18, 2013. Zama had gone 14 games without a victory until Friday, and the Trojans will enter next season with a belly full of motivation, Bolin said.
"We're ready for August already," he said.
---
---
---
---