Yokota spreads ball around, routs Edgren
---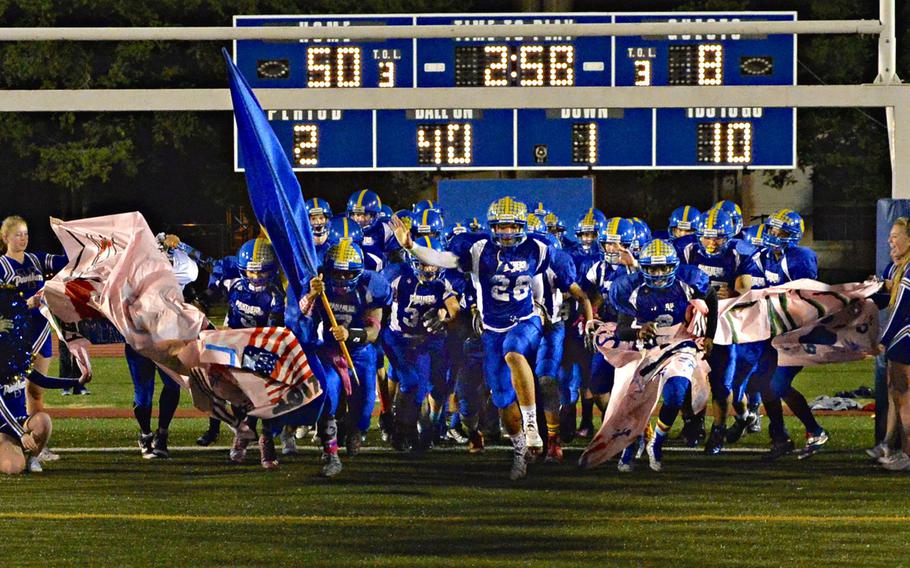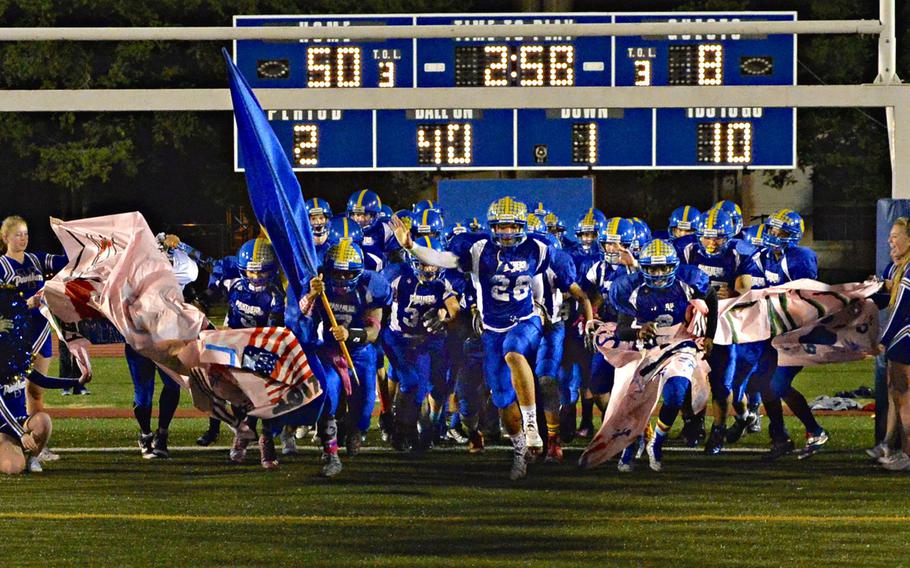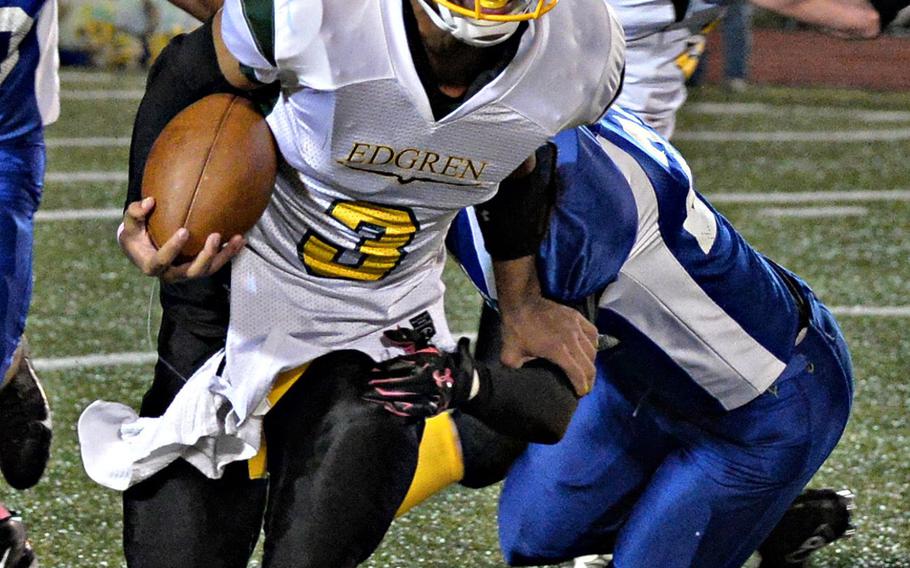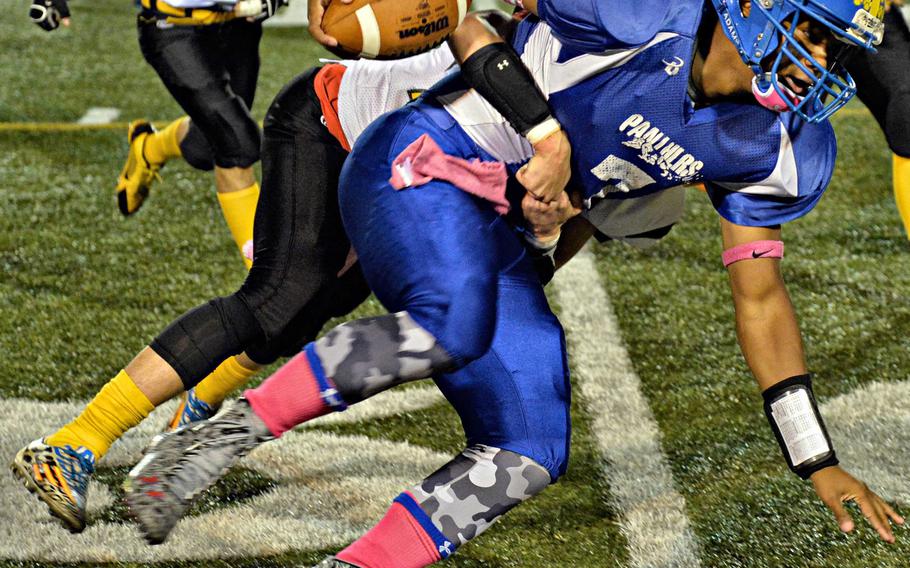 YOKOTA AIR BASE, Japan – Marcus Henagan took care of business in the air and on the ground as Yokota completed its preparation for its first Division II title game by sweeping its regular-season series from Robert D. Edgren.
Henagan went 7-for-9 for 233 yards and three touchdowns and rushed for another score, while Jam Harvey, Shota Sprunger, Ty Dotson and Cole Grimes each ran for TDs to lift the Panthers (7-1) past the Eagles 57-22, making for a happy homecoming.
"Now, we start preparing for our showdown with Daegu," coach Tim Pujol said of Yokota's trip to Korea for its Nov. 7 championship battle with the Warriors and their own two-way threat, DeAndre Rosalie. "We have to work on our pass defense … and shore up our special teams a bit."
But Pujol also feels confident in his offense heading into the game at Daegu. "Marcus throws the ball so well. I think we're balanced. We can score in so many ways," Pujol said.
Nobody piled up big individual rushing numbers, but as a team, the Panthers gained 241 yards on 15 carries. Jalen Harrison had five tackles, including one for a safety, and a fumble recovery. Marquis Smith-Brown had an interception and Logan Ferch recovered a fumble.
Shawn Robinson-Ortiz tossed touchdown passes of 6 yards to Kade Sundvall and 49 to Patrick Sledge and Isaiah Gentry returned a fumble 1 yard for a touchdown for the Eagles (1-4).
"It got out of hand early," said coach Jeremy Sanders of the Eagles, "but we hung in and played tough and represented the school well."
Edgren travels to Zama next Friday for a makeup of a game postponed due to flooding that prevented travel for their regularly-scheduled Sept. 11 date.
---
---
---
---