Prep roundup
Yokota runs away with DODEA-Japan title
By
Dave Ornauer James Kimber
April 23, 2016
---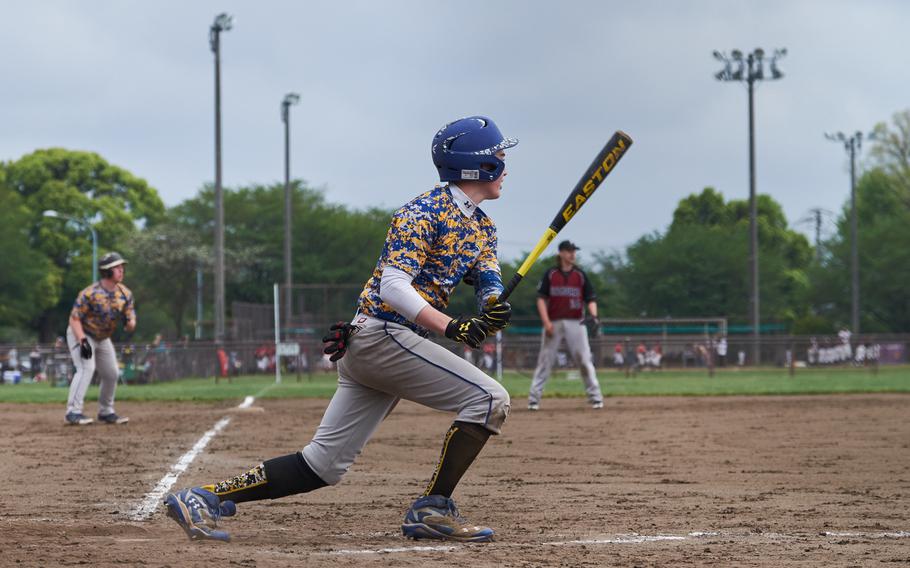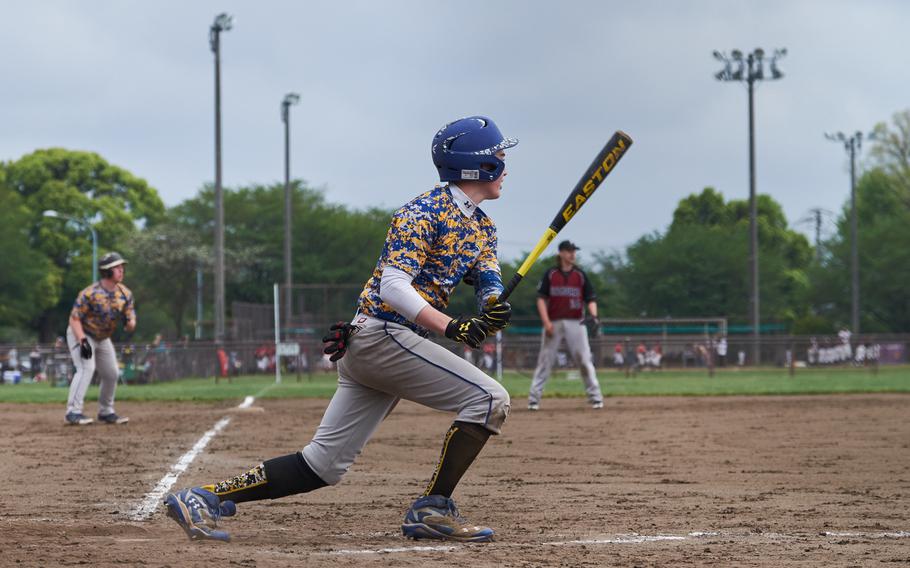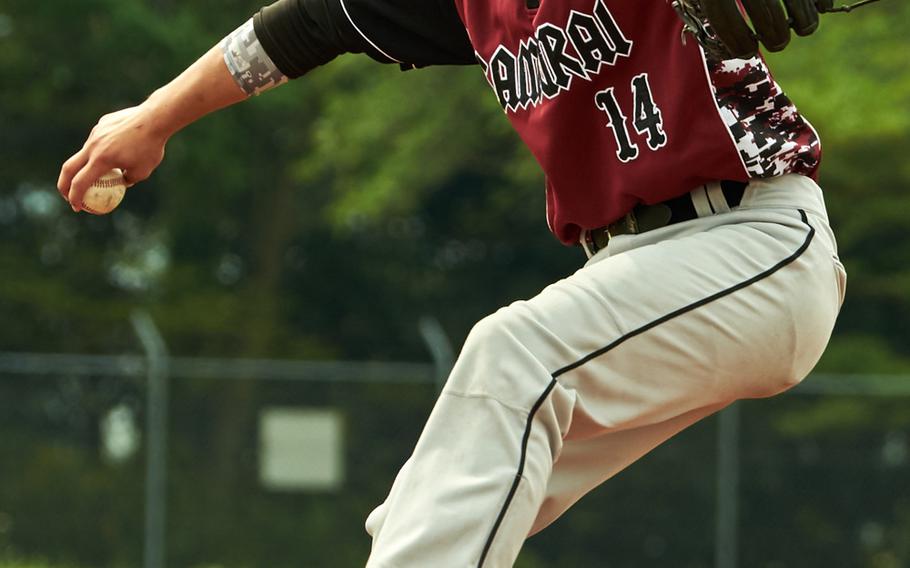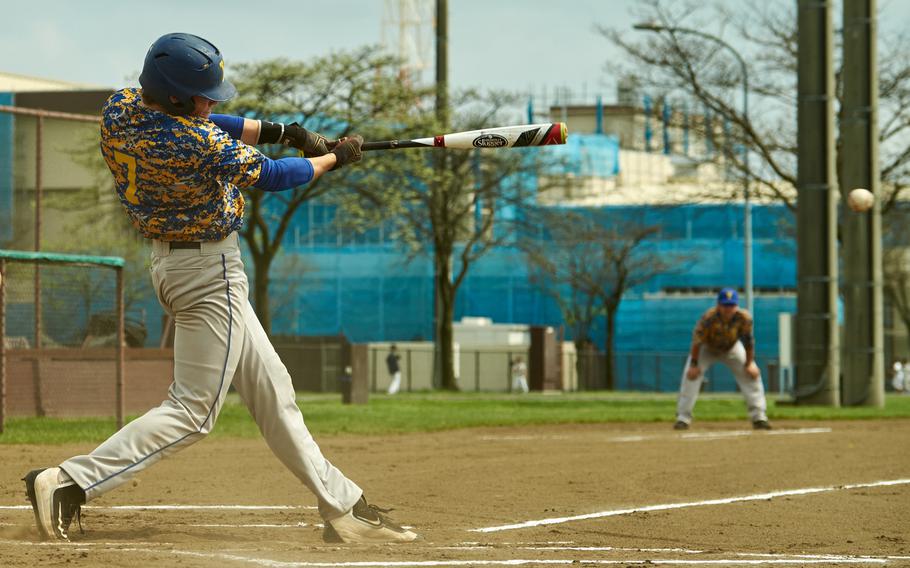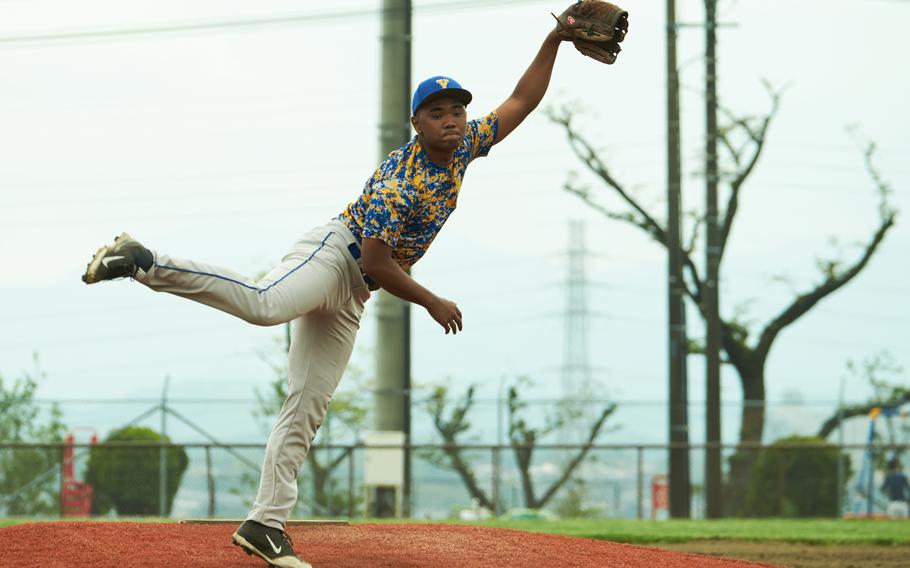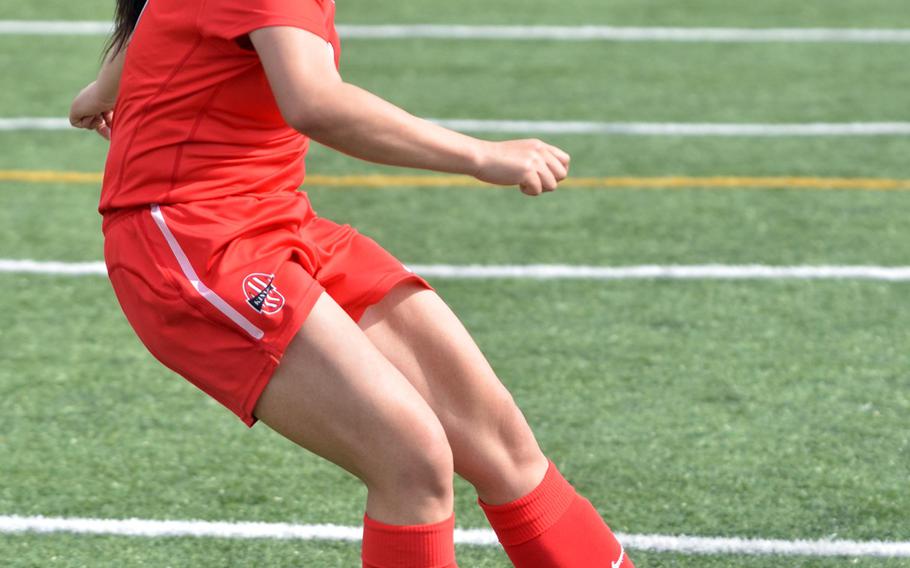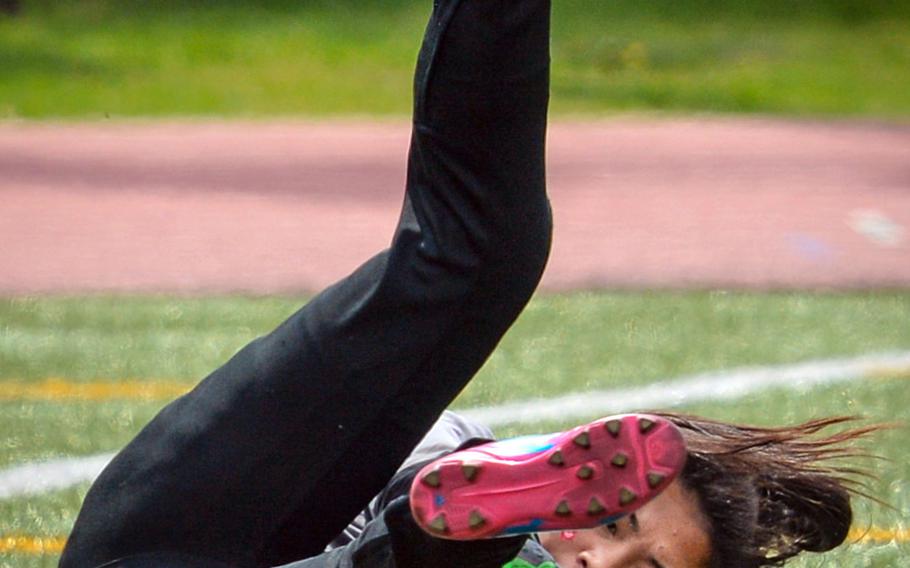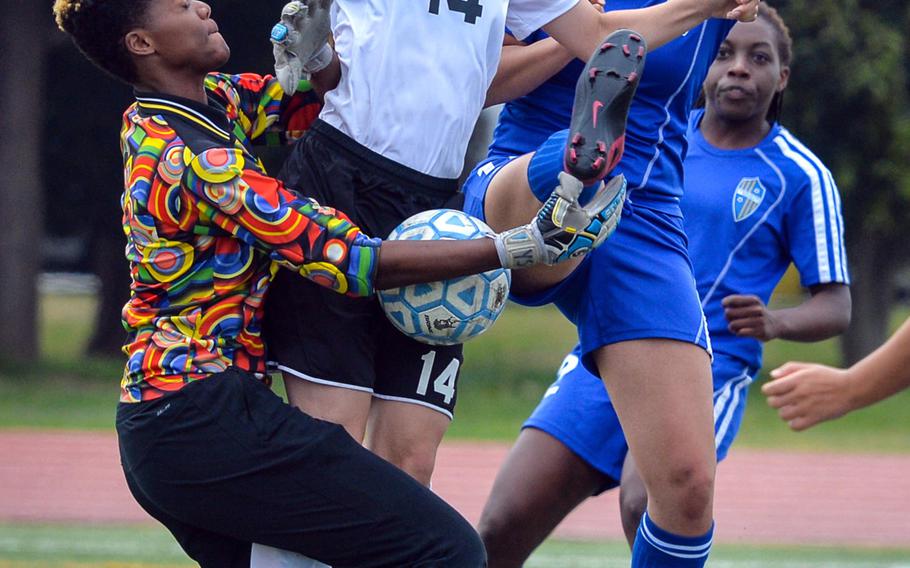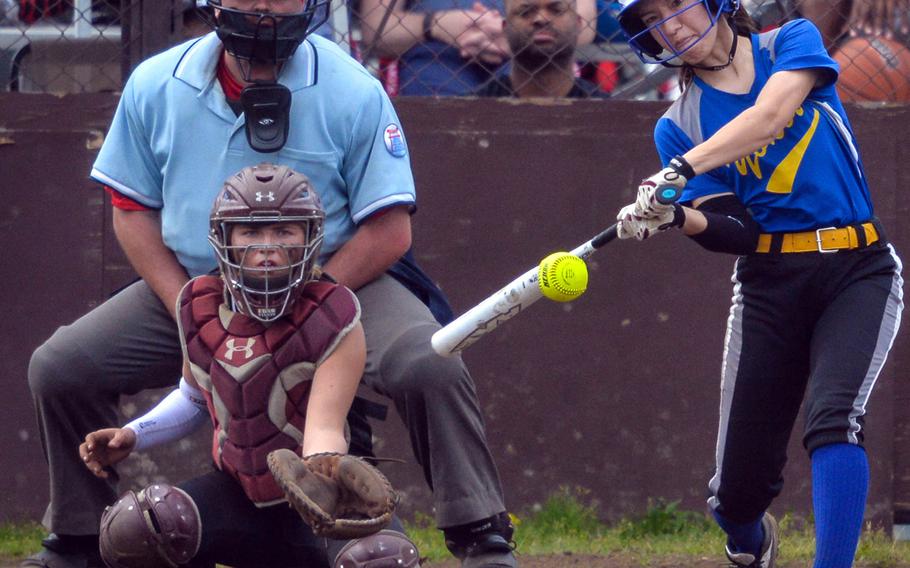 CAMP ZAMA, Japan – The only thing that could stop Yokota baseball on Saturday was Yokota.
The Panthers routed Matthew C. Perry 16-0 in four innings to claim the DODEA-Japan Tournament title.
The officials called the game when the mercy rule kicked in following a Jacob Mansburger three-run triple with two outs in the home half of the fourth inning.
The game was never close. Yokota put four runs on the board in the first inning and never let off the gas until the officials told the scorer's table to close the book. As a team, the Panthers went 10-for-17 with nine walks.
"I haven't seen a team hit as well as [Yokota did] out here," Kinnick coach Chad Stark said. "They found every gap and found a way to put the ball there."
Despite recording a complete game shutout, Yokota's Marcus Henagan said the defense behind him was the reason Perry was held scoreless.
"I didn't pitch well at all I thought – too many walks, you know," the senior right-hander said of his effort.
He allowed one hit, but seven walks while striking out four and helped himself at the plate by going 2-for-3 with a triple and four RBIs.
"You can pitch the worst game in tournament as long as you have the best defense in the Pacific behind you."
Despite the coach-like analysis of his own performance, Henagan was pleased to get a bit of revenge on the Samurai.
"The last I pitched against them, they raked me," the senior pitcher said, referring to his 8-1 loss earlier this season. "They're a really good team, but I wanted to come out and prove I can beat them."
While picturesque, Zama's Rambler Field is one of the most challenging parks with frequent gusting winds turning bloop singles into routine pop flies and pop flies into foul outs. Combine that with a large outfield that stretches 350 feet down the line and it becomes a true test of skill and strategy.
Tournament MVP Woody Woodruff, Yokota's senior transfer who sits behind the plate, said the game plan was to keep the ball down offensively and try to force Perry to hit the ball up. He didn't expect both plans to work so well.
"Everything just worked for us," Woodruff said. "My swing felt good. The guys in front of me were hitting, so I was able to drive them in. The guys behind me were hitting and bringing me home. No one can win games by themselves and just all worked for us today."
Perry, the second smallest school fielding a team and down an arm headed into the tournament, "ran out of gas" to end their run, coach Frank Macias said.
"We weren't able to execute at the end this time," he said. "It's unfortunate, but I'm still proud of my kids. We'll get some rest and time to heal up for Far East."
Saturday's Panthers victory was one of three DODEA-Japan tournament titles to be awarded at the expense of the Samurai. Kinnick's girls soccer team downed Perry 5-2 and Yokota's strikers edged the Samurai 2-1. The Panthers girls softball team also needed a rally, coming from behind 3-0 to romp past Zama 13-3.
Red Devils girls strikers triumphKiralyn Kawachi netted a hat trick plus an assist and Athena Peerson added a goal and an assist as the Red Devils handed the Samurai their first defeat of the season at Yokota. Perry led 1-0, the Red Devils rallied to lead 3-1, the Samurai cut it to 3-2, then Kawachi scored twice in the late going to help Kinnick pull away.
"They came through," coach Nico Hindie said of his two productive performers, who have a combined 40 goals and 15 assists. "I'm proud of them. The girls showed a lot of heart. Perry's a good team; they're going to do well" at next month's Far East Division II Tournament.
Junior Bobbi Hill of Perry scored twice to run her Pacific-leading total to 33 goals. The Samurai fell to 12-1-3 while the Red Devils improved to 13-3.
Freshman Peltzer boosts PanthersWhile the Red Devils girls looked to their veterans for a boost, the Panthers boys got one from a freshman, Dakota Peltzer, whose second-half goal off an assist from Danny Cordoba lifted Yokota to the boys soccer title at Camp Zama.
"He was not used to high-school ball at the beginning of the season; he's growing into the role," Panthers coach Trent Anderson said. "He has good composure. That was a big goal for him."
Dylan Grimes scored Yokota's other goal. Tyson Moore netted his 13th in the late going to help the Samurai get within a goal, but was as close as they would get.
Transfer's bat proves valuable as Yokota rompsMadison Hyde has changed schools twice in less than a year. She seemed at ease at the plate on Saturday, batting 2-for-4 with two singles and five RBIs and the Panthers scored 13 unanswered runs to rally from a 3-0 first-inning deficit.
"Great pickup. Great leadership," Yokota coach Ty Gaume said of the senior, who attended Seoul American last year and Osan earlier this school year.
It was the second win by the Panthers in a major tournament over the Trojans in as many appearances; Yokota edged Zama 10-9 in last May's Far East D-II Tournament, four weeks after the Trojans beat the Panthers for the DODEA-Japan title.
kimber.james@stripes.com; ornauer.dave@stripes.com
Twitter: @james_kimber; @ornauer_stripes
---
---
---
---