Yokota routs Zama to even up record at season's end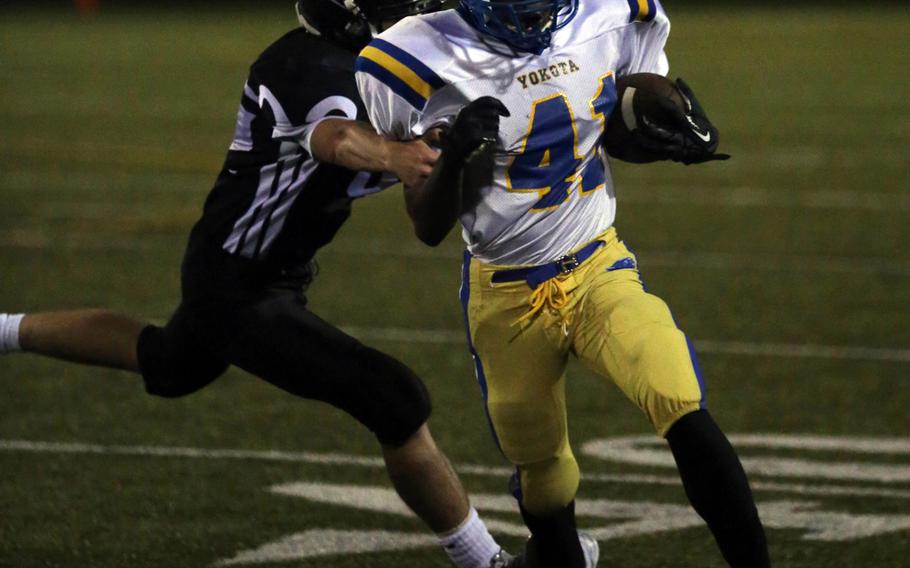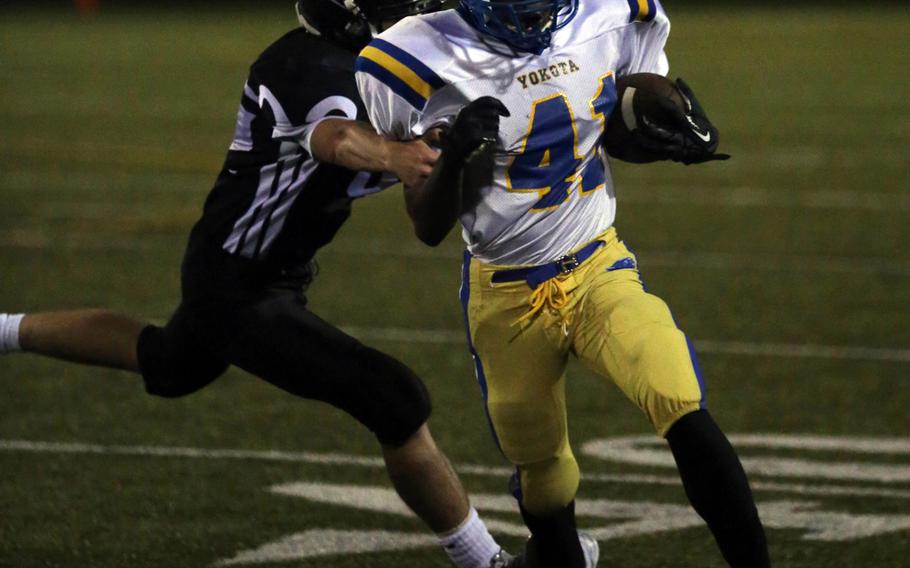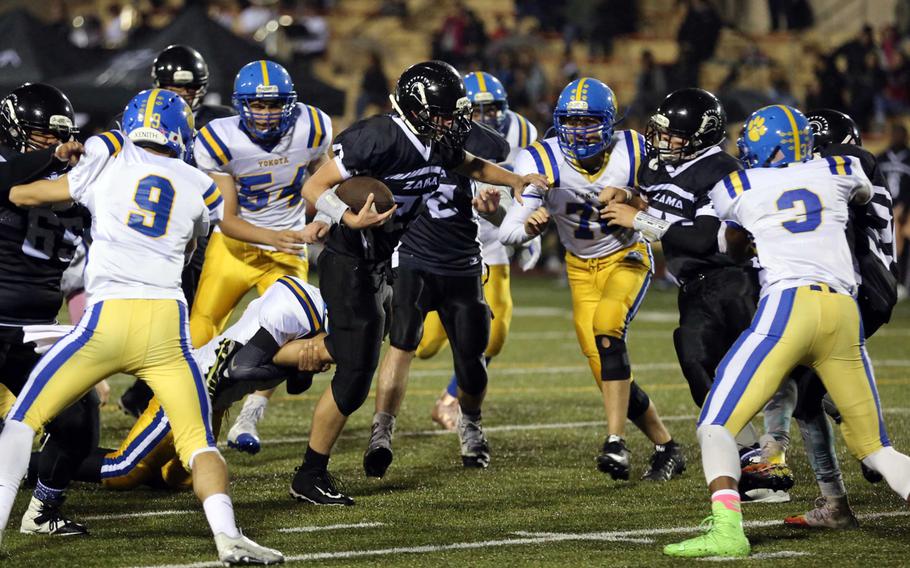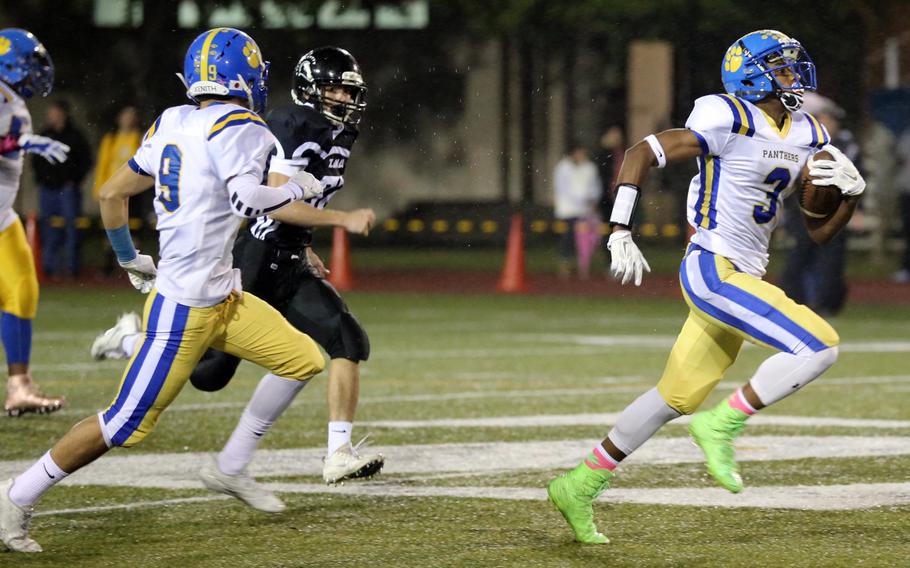 CAMP ZAMA, Japan – As the curtain came down on Yokota football for the 2017 season, the Panthers got one last-hurrah rushing performance from departing star back Kishaun Kimble-Brooks and a glance at youngsters who might comprise the program's future, coach Tim Pujol said.
Kimble-Brooks, a junior who transfers to Virginia after the school year, rushed just four times, but three were for touchdowns - 1, 55 and 70 yards on the game's first play - and had two interceptions. Yokota went on to rout Zama 55-14 Friday.
"Excellent way to end the season," Pujol said after extending his DODEA-Pacific record with his 142nd coaching win at Yokota, which finishes the season 4-4, riding a two-game winning streak. The Trojans finished 1-6.
A Yokota team that only dressed seven seniors this season played a gaggle of juniors, sophomores and freshmen during a game that was played with a running clock from the six-minute mark.
Junior Ethan Gaume played quarterback, going 4-for-6 for 41 yards, including a touchdown pass to Nathan Rundle, the team's starting quarterback. Gaume also returned an interception 55 yards for a score. Junior Isaiah Morales returned a fumble 38 yards for a touchdown.
"We got a chance to look at the future," Pujol said. "Some of the kids came in, got a few snaps under their belts. Good look at the future."
While the Trojans fell behind 41-0 at halftime, they did play the Panthers even 14-14 the second half.
"We got better, but it was too late," coach Scott Bolin said.
Quarterback Nick Canada accounted for both Zama touchdowns. He rushed 24 yards for a score and passed 65 yards to Jay Webb for the other TD.
---
---
---