Yokota routs Zama for third time this season
---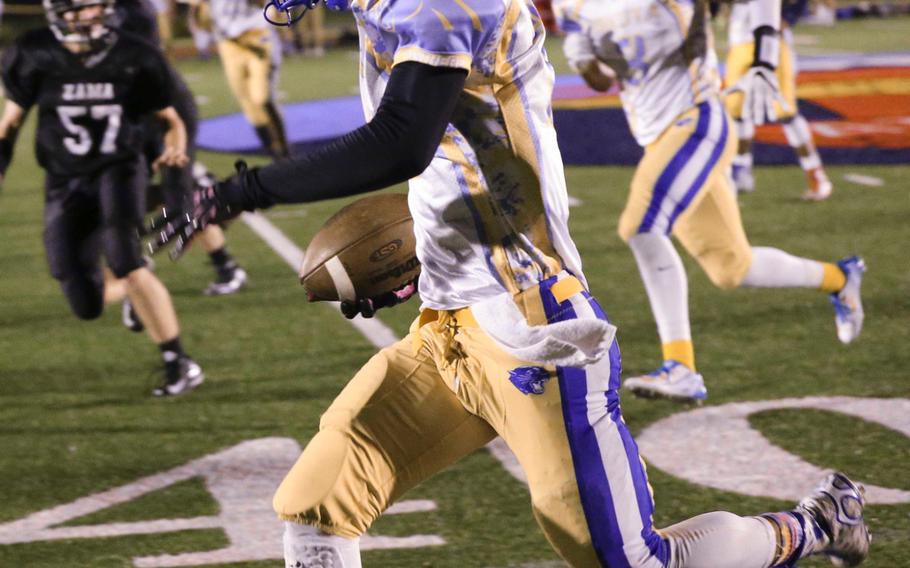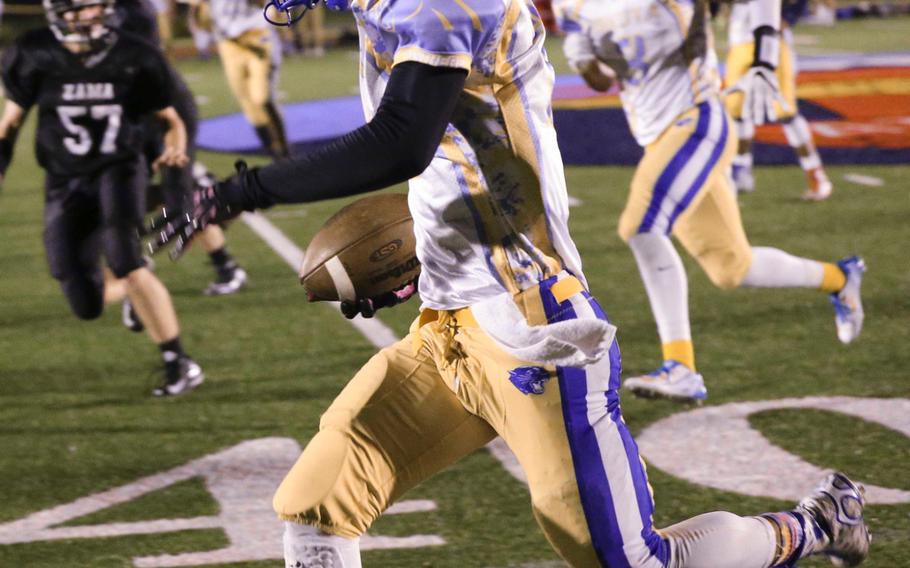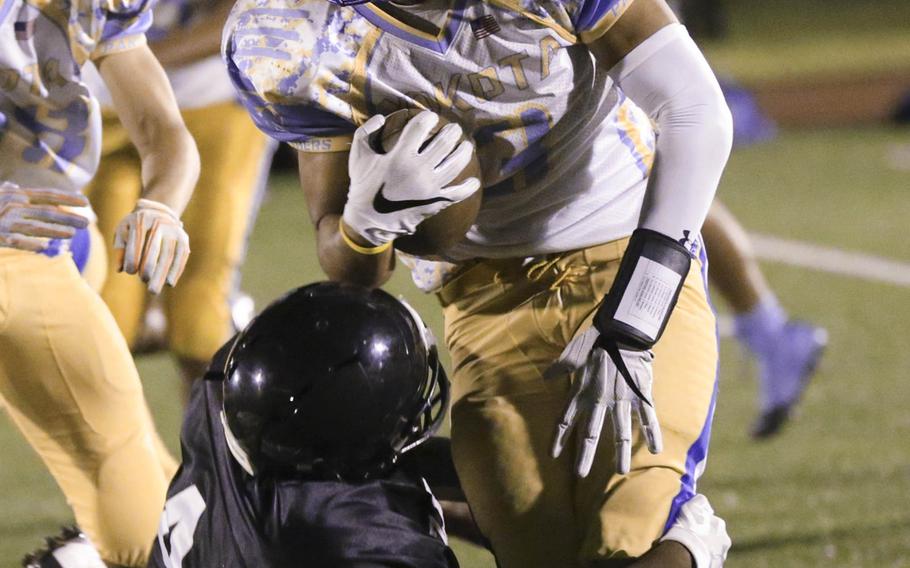 NAVAL AIR FACILITY ATSUGI, Japan – Entering the 2016 season, Yokota coach Tim Pujol said he realized he'd have to get more out of his special teams and defense.
Four players who scored 54 touchdowns last season – all but three TDs – had graduated or transferred.
On Friday, Marquis Smith-Brown ran back a punt and an interception for touchdowns and Tyson Hamilton added a pick-six. The Panthers routed Zama 52-0, their third win this season over the Trojans, at Atsugi's Reid Memorial Stadium.
"There's no game that's going to bear that out more than this one," Pujol said.
"Football is a funny game. There's a certain energy you get when you score on defense or special teams. You get the momentum value and you get the excitement. Those types of plays are big at any level."
They were bigger in the light of Yokota managing just 154 yards of offense – the second-lowest offensive total in a single game in Pujol's 17 years as Yokota's head coach.
Smith-Brown intercepted two passes, returning one 62 yards for a touchdown; returned three punts for 124 yards, including a 45-yard touchdown return; and ran back a partly blocked field goal 56 yards. Renyck Robertson deflected the field-goal try. Hamilton's pick-six was for 76 yards. Ethan Schenk recovered two of five fumbles for Yokota.
Kishaun Kimble-Brooks led Yokota's offense with 35 yards on nine carries. He scored on a 5-yard run. Brian Palmer added an 11-yard TD run and recovered a fumble. Jack Winkler and C.J. Thomas each added short scoring runs and Dylan Grimes added a 41-yard field goal.
It was the third win in as many games for the Panthers, all against the Trojans, including a 22-6 win in the Sept. 2 season opener and a 41-6 non-divisional game last Friday at Yokota. Zama kept this one closer at least early, trailing 17-0 at half before the Panthers blew it open.
"A tale of two different halves," said coach Scott Bolin of Zama, which fell to 0-5, with two of the losses by shutout.
"We keep escaping our third responsibility, play hard, play fast and finish. We struggle with finishing, finishing, finishing. We coaches have to do a better job of getting them there. The players are working hard."
The Trojans get the week off before hosting Matthew C. Perry on Oct. 14. Yokota entertains Nile C. Kinnick in the Panthers' last home game of the regular season on Friday. Both kickoffs are at 7 p.m.
---
---
---
---