Far East D-II volleyball
Yokota repeats as small-school champion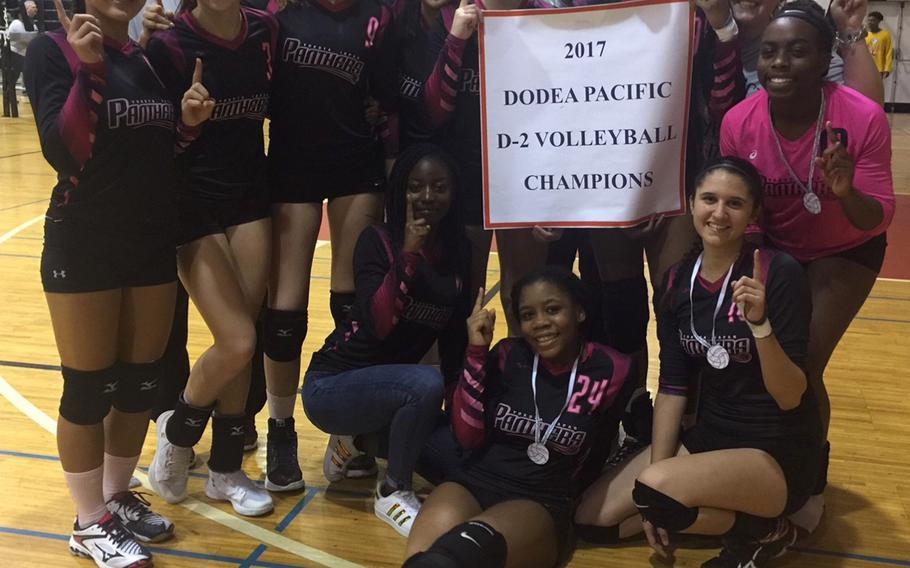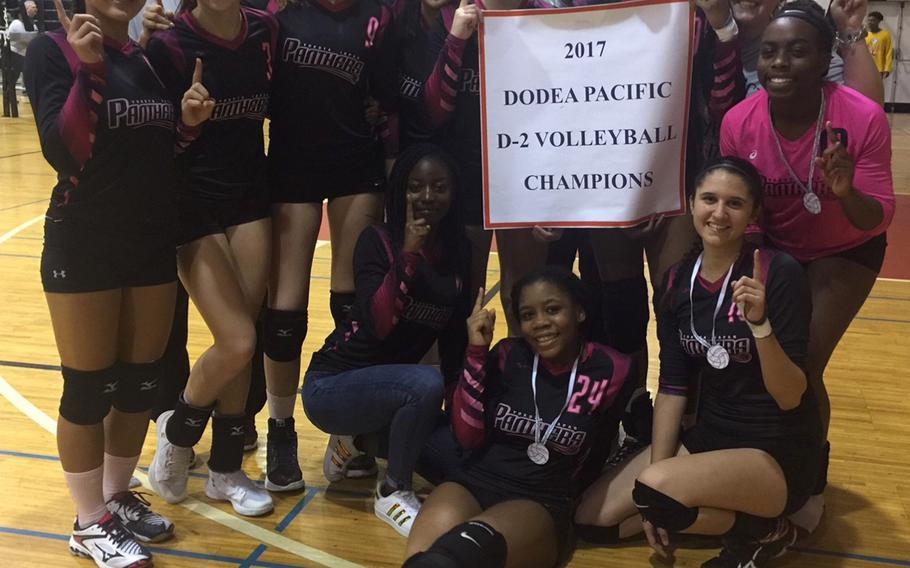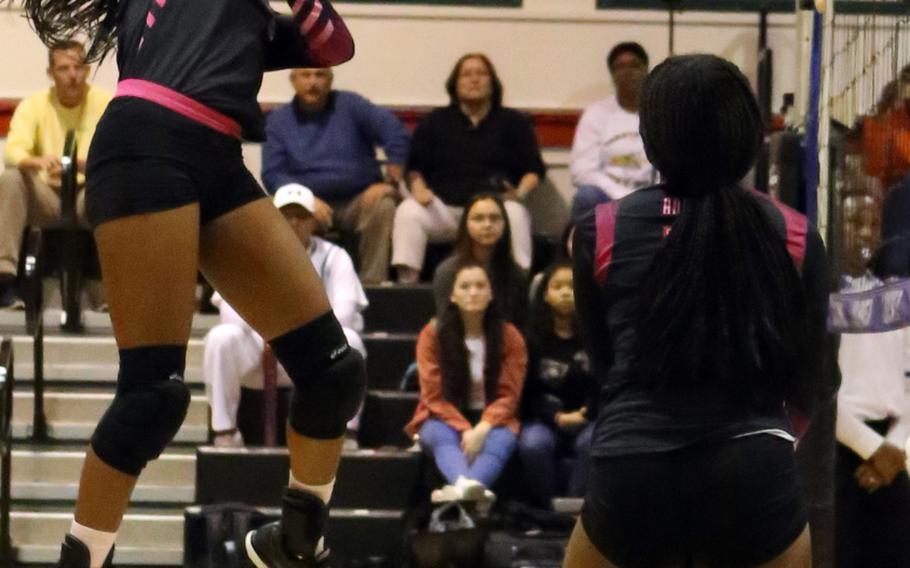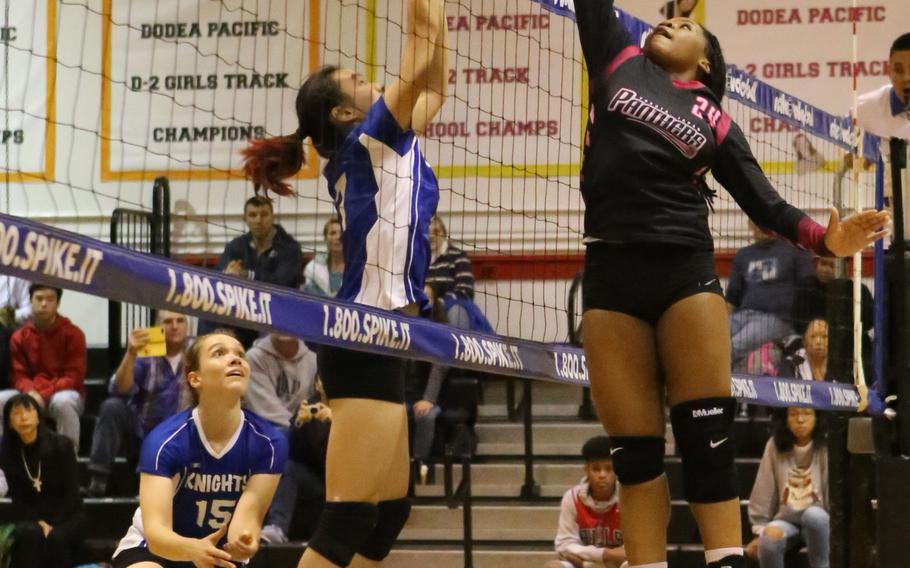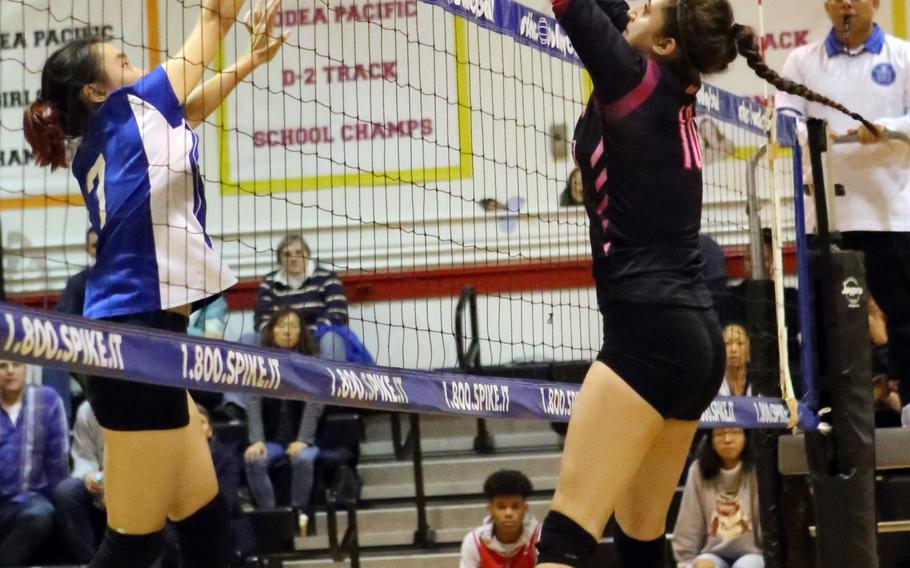 CAMP ZAMA, Japan – With one Bailey taking charge at the net and another handling things on defense, Yokota brought home the Far East Girls Volleyball Division II Tournament title a second straight year.
Britney Bailey scored 23 kills and eight block points, while Jamia Bailey racked up 12 digs and the Panthers beat Christian Academy Japan in the D-II final again, this time in four sets, 25-21, 25-27, 25-13, 25-22 on Saturday.
This one was more special than last year's 25-11, 25-23, 25-23 win on their home court over the Knights, because it came a week after the Panthers won the DODEA-Japan tournament, Britney Bailey said.
"We won both DODEA and Far East, we have a lot of seniors this year, it's their last high school game, so it really touched us," said Britney, named this year's tournament MVP. "A year ago, we wanted to start a streak, a tradition of volleyball at Yokota."
They also continued a winning tradition at the D-II level that began when DODEA-Pacific made Yokota a small school three years ago. Since then, the Panthers have garnered 23 D-II banners.
First-year Panthers coach Byron Wrenn said he knew it would be challenging to repeat "based on expectation," but when he saw the talent and the atmosphere they'd built, "I knew we would come together" and capture the title, he said.
The idea was to "build confidence within the girls, knowing they could do it and succeed, believe in themselves and each other."
They also knew how to overcome adversity, Wrenn said, pointing to losing the second set to the Knights. "They've been extremely resilient in bouncing back from adversity," Wrenn said.
"This is the best (situation) I could ask for," Jamia Bailey said. "I couldn't be put on a better team where we get along so well, work together and reach our goals."
Meanwhile, the Knights "fought hard and had their chances," longtime CAJ coach Tanya Hall said, adding that most of this year's team also played in last year's final, when the nerves jangled a bit more.
"This year, the girls knew they had what it took to get there," Hall said. "They were prepared. They were ready."
Though the Baileys are gone after this school year, setter Kyra Anderson and middle blocker Adrianna Diaz are expected to return as junior and senior next season. "I see this continuing," Britney Bailey said. "I believe they can do it."