Yokota dumps Perry to even up record
by
Dave Ornauer
September 21, 2018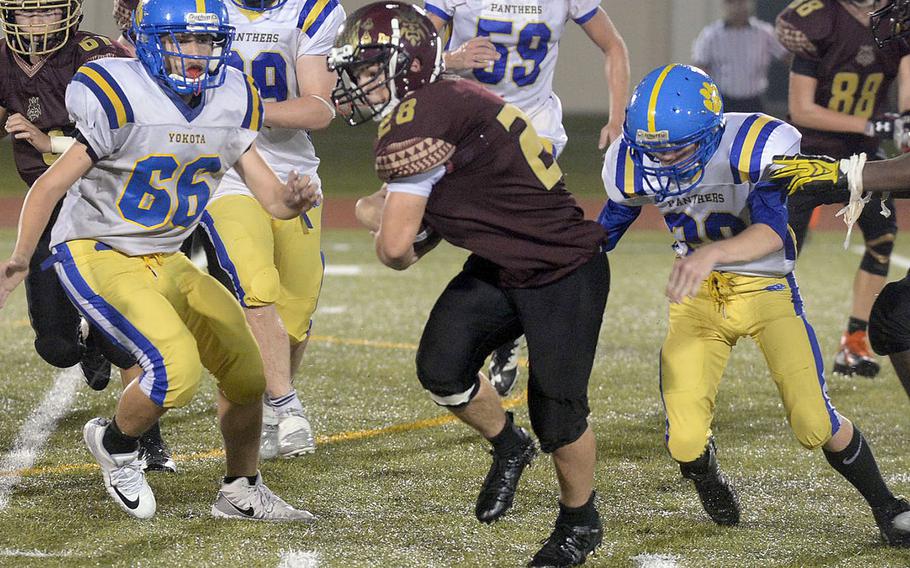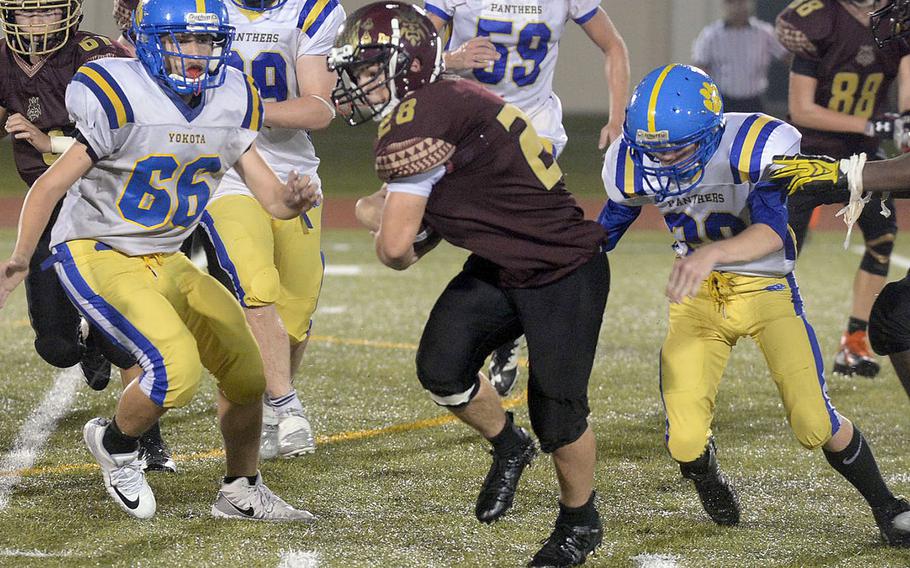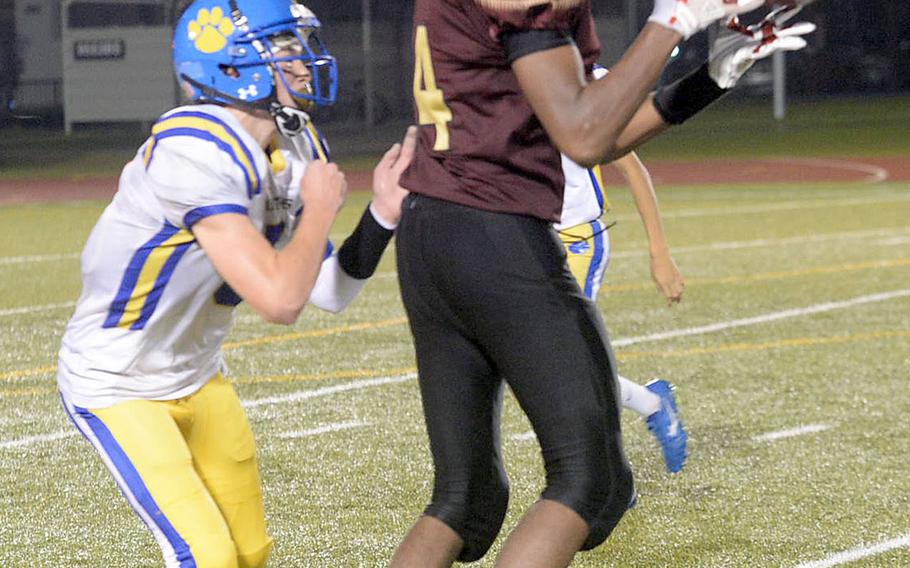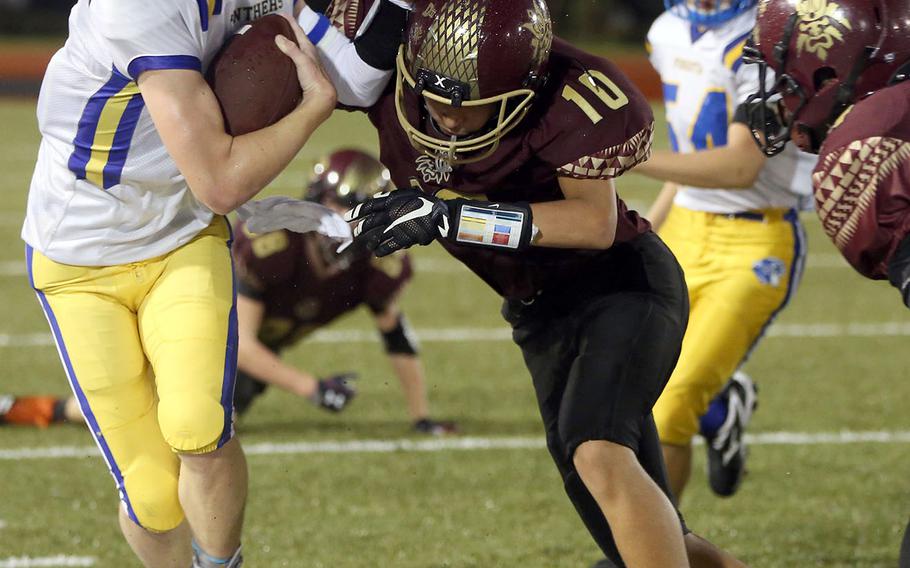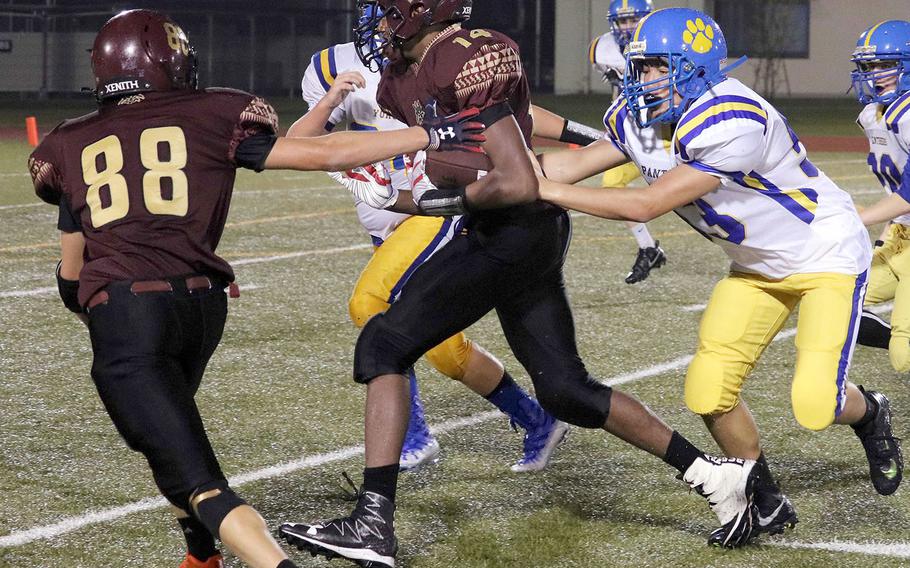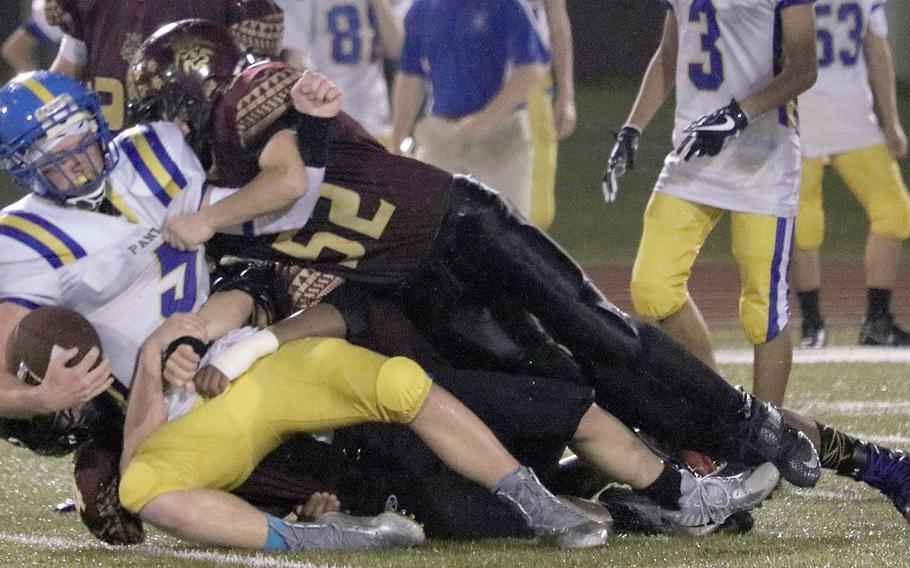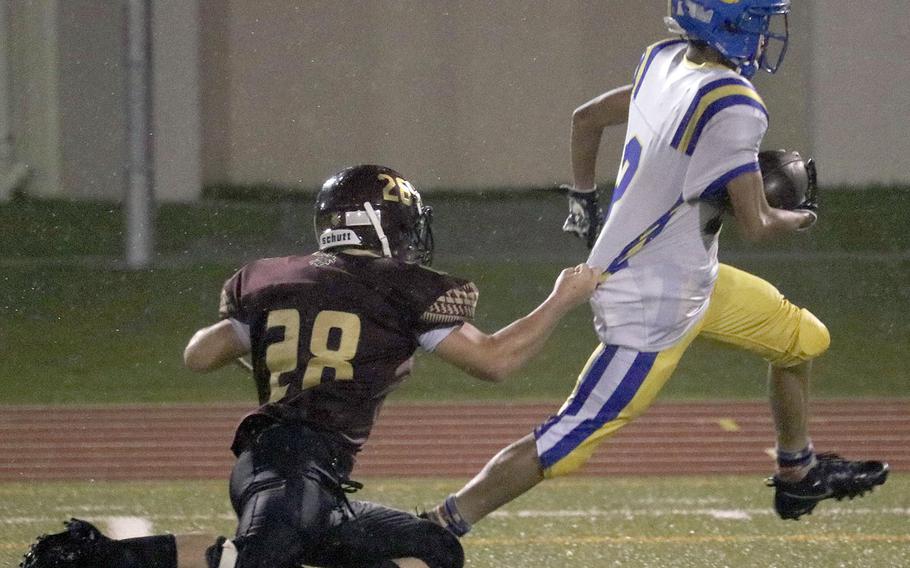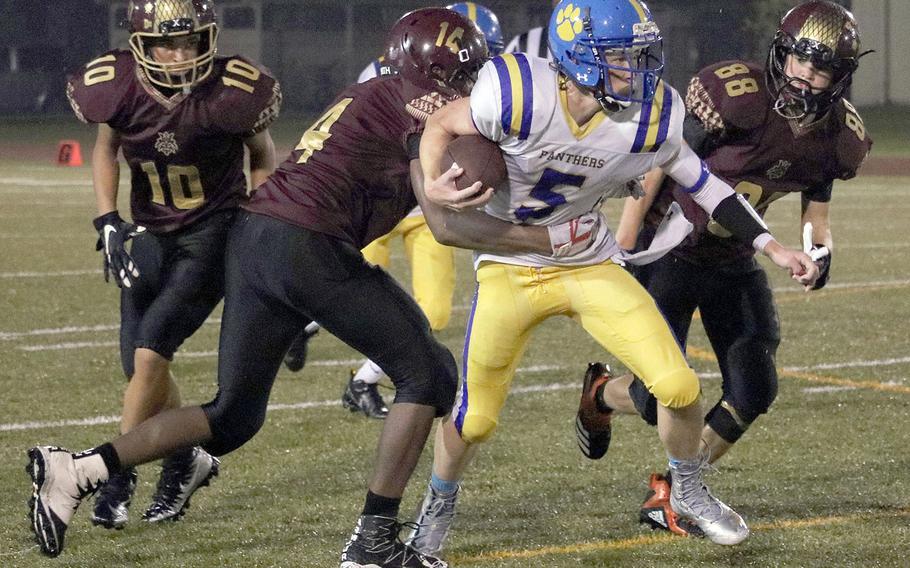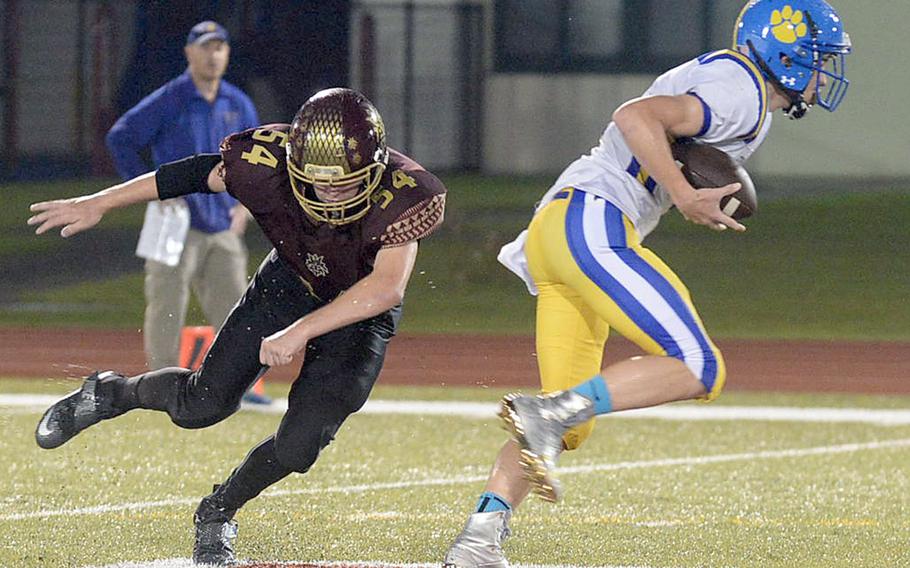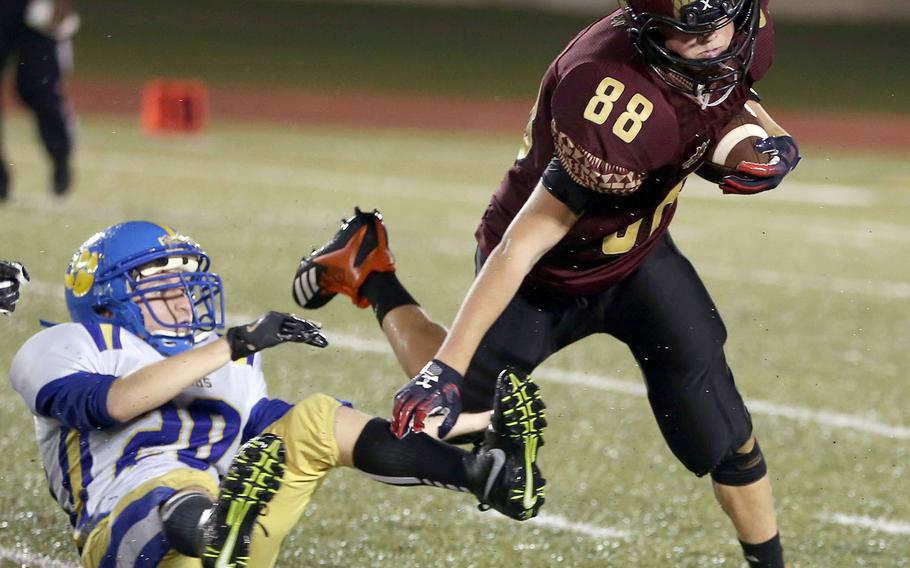 MARINE CORPS AIR STATION IWAKUNI, Japan – It was just a two-point play.
But for Yokota, the safety that Joey DeGrella recorded to open the second half of Friday night's 24-6 win over Matthew C. Perry was worth its weight in gold, Panthers coach Tim Pujol said.
The junior coverage man chased down Matthew C. Perry kick returner Robert Rogers at the Samurai 3-yard line and dragged him into the end zone for a safety that increased Yokota's lead to 16-6 and stanched the momentum Perry had created with a touchdown late in the first half.
"He really came through," Pujol said of DeGrella. "That let us seize the momentum back in our favor. I'm really proud of him."
With the win, Yokota leveled its record at 1-1. The Samurai fell to 1-2 and lost any chance they had of catching Japan Division II-leading Zama. It's the first time Perry won't play for the title since 2015.
Ethan Gaume put the Panthers up 7-0 with a 1-yard touchdown run, which capped an eight-play, 73-yard drive in 2 minutes, 52 seconds. Rashawn Wilcox increased the edge to 14-0 with a 35-yard run on a trap play, capping a seven-play, 69-yard drive in 4:05.
That lead got shaved to eight points when Samurai running back Kristian Irons scored on a 1-yard run 53 seconds before halftime.
Then came DeGrella's clutch tackle on the opening second-half kickoff, which upped the Panthers' lead to 10 points and forced Perry to give Yokota the ball back on a free kick.
"I didn't know that was a thing," DeGrella said of the safety, "but when I found out, I felt a certain pride."
Gaume put the game on ice with a 26-yard touchdown pass on a fourth-down play to a wide-open Jacob McKinney with 5:33 left.
The game was played in on-and-off heavy showers throughout, which made the ball a bit slippery. The teams combined for six turnovers and just 15 pass plays, compared to a combined 87 running plays. The game took less than two hours to complete.
Wilcox led all runners with 138 yards on 16 carries, while Ethan Smith ran 28 times for 126 yards for Yokota. Taylor Jenkins recorded two sacks and McKinney and Gaume each had interceptions.
The Panthers' defense held the Samurai to just 75 yards of offense.
"No excuses," Samurai coach Frank Macias said. "They (Yokota) played well. We got out-executed. Tim always has his kids ready to play."
Perry gets the week off before hosting Osan on Oct. 6. The Panthers next play host to Kadena at 7 p.m. Friday.