DII girls
Yokota defends title and makes it look easy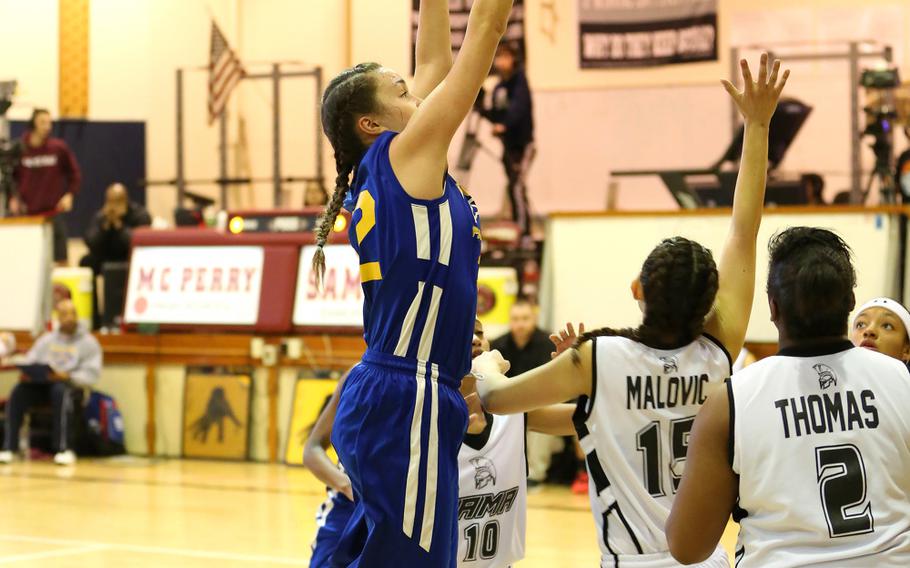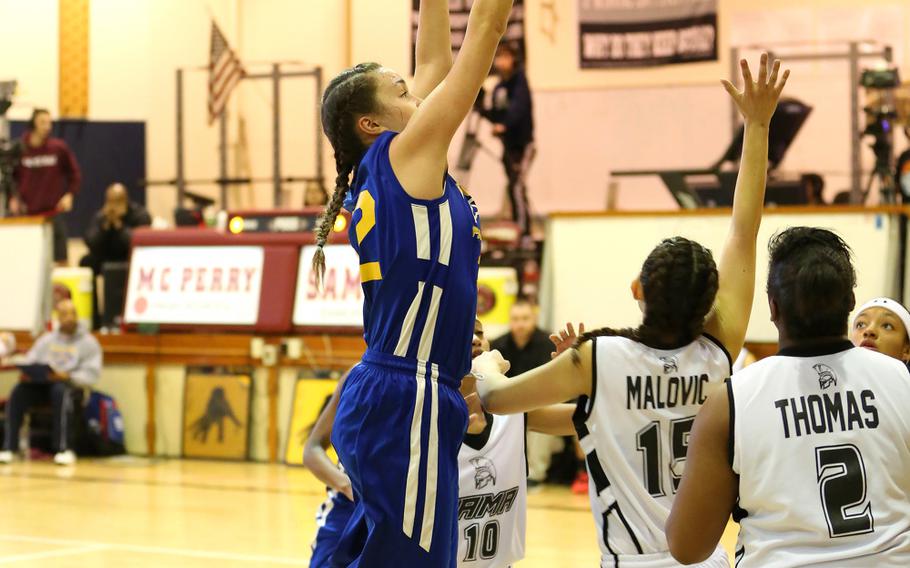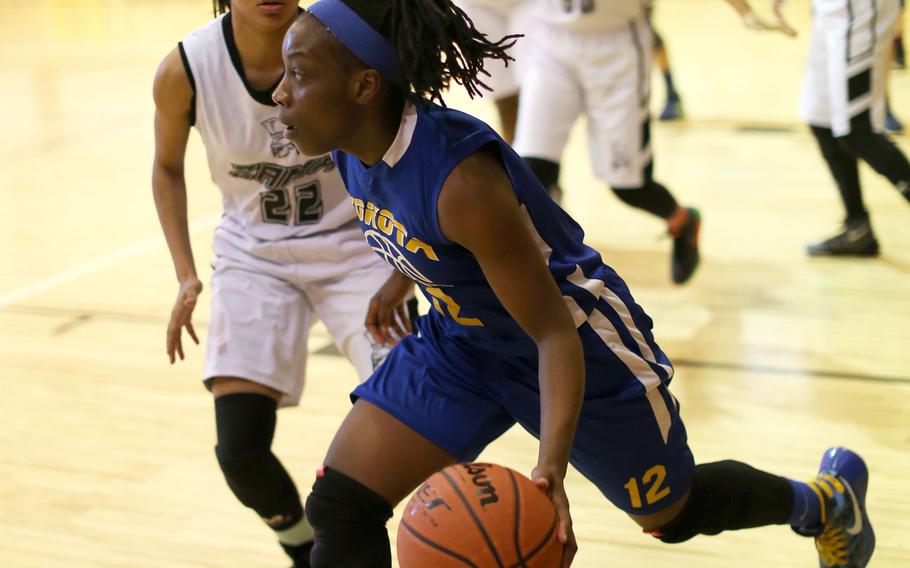 MARINE CORPS STATION IWAKUNI, Japan – It would be hard to overstate just how dominant the Yokota girls basketball team was this week in winning its second straight Far East Division II title.
Thursday's 50-24 victory over Zama wasn't the Panthers' biggest margin of victory: Yokota twice beat opponents by 32 points in earlier tournament play. But it wasn't too far from the Panthers average victory margin: 48-20.
The championship game was effectively over midway through the second quarter during a 28-0 run that saw the Panthers take a 30-5 halftime advantage.
Yokota coach Kitty Martinez said the victory might have looked easy, but that's because of all the hard work that her team put in during the course of the season.
"I'm a believer that games are most often won in practice," she said. "And these girls practice very hard. I could go on and on about how hard they work in practice. They spend extra time after practice … I'm just so proud of them."
Zama, one of only two teams to defeat Yokota this season, was ahead 4-2 a few minutes into the contest. But the Panthers continually forced the Trojans into turnovers with a zone press and a mix of half-court sets that had Zama flummoxed.
The Trojans didn't score again until less than a minute left in the half and the game was all but over. Zama didn't get closer than 20 points the rest of the way.
Yokota lost to Zama and American School In Japan – the Division I runner-up – in December and then was perfect the rest of the way to finish at 26-2.
Martinez said there are several differences between the beginning of the season and the Panthers' more recent play. They didn't initially have their defenses fully installed, weren't pushing the ball up the court after defensive stops and freshman Kaliah Henderson wasn't playing due to an injury she sustained during the volleyball season.
That obviously had an impact, because Henderson scored a game-high 13 points and was named the tournament's Most Valuable Player. She joined teammates Sarah Cronin, Jamia Bailey and Caitlyn Rowan (11 points) on the All-Tournament team.
Ti'Ara Carroll had 10 points for Zama and was also named to the team, along with teammate Destiny Thomas.
Other All-Tournament selections included: Ariel Horton (E.J. King), Ja'Asia Rasun (Humphreys), Miya Bernal (Sacred Heart), Isabel Tayag and Coko Magby (Edgren), Michele Thompson and Andrea Carandang (Osan) and Devon Shuman and Naomi Ziola (Matthew C. Perry).