Yokota can't be stopped in rout of Zama
---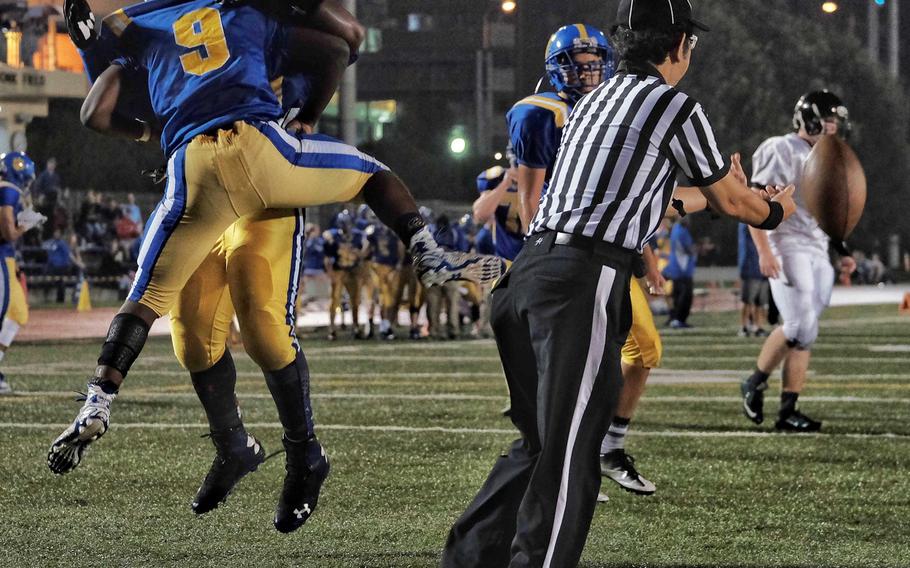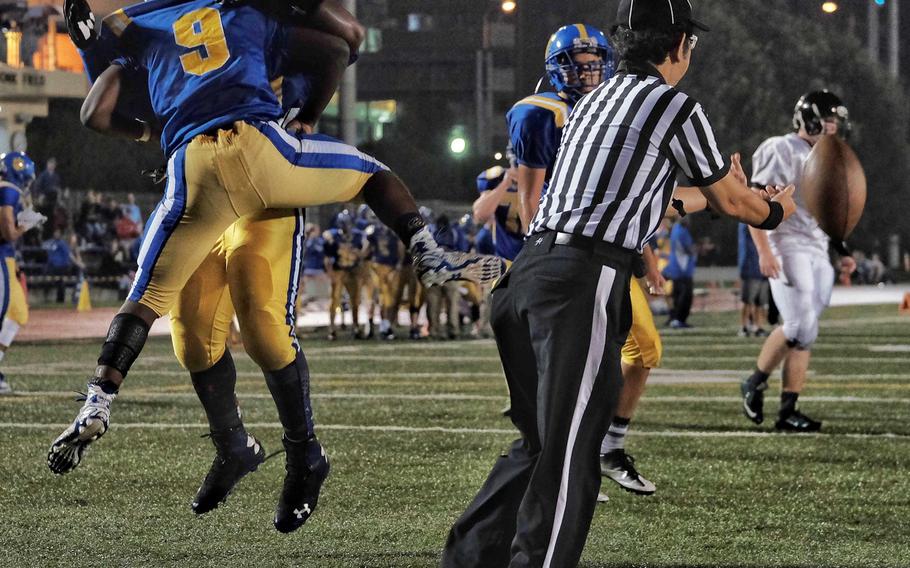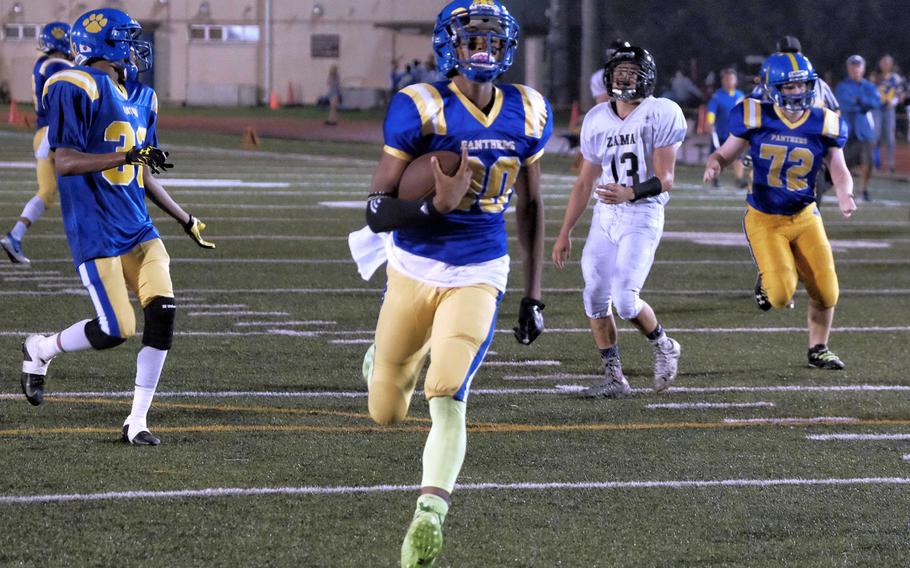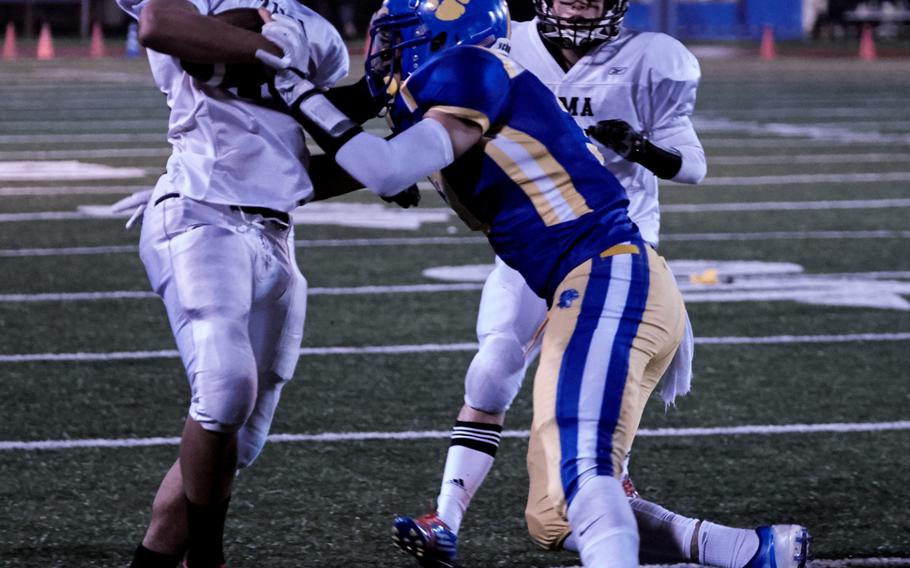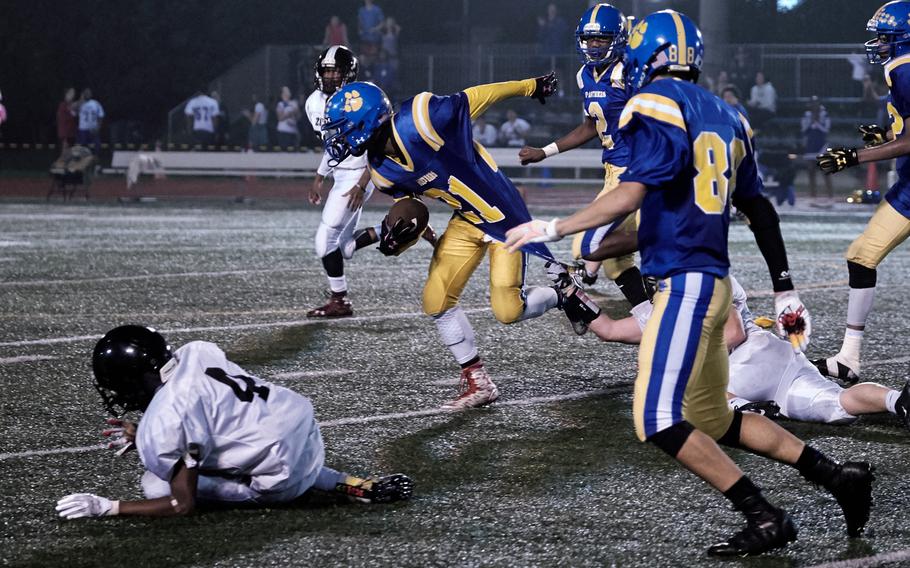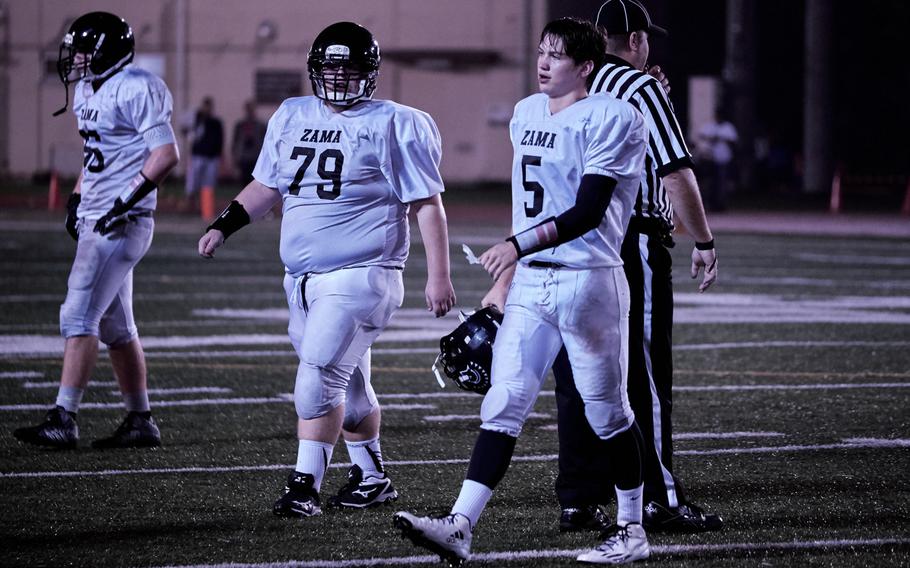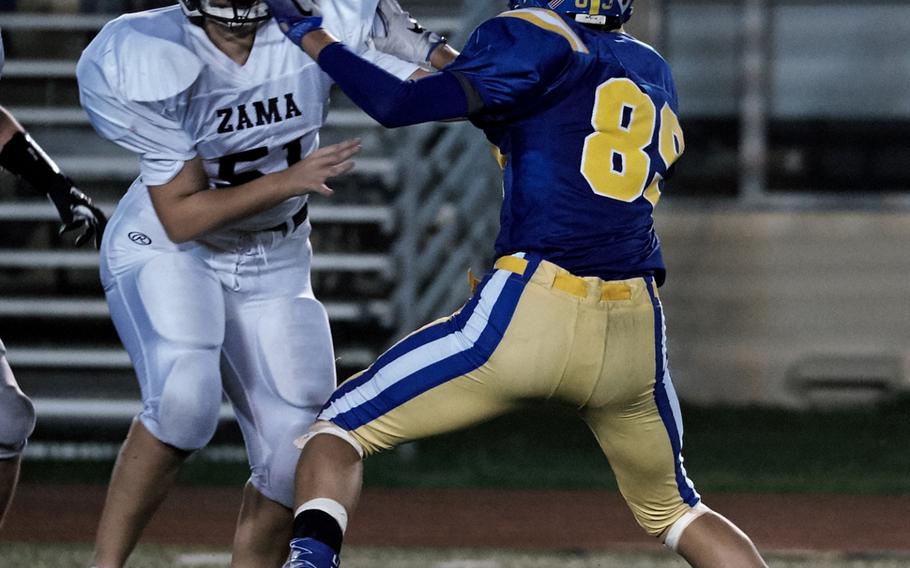 YOKOTA AIR BASE, Japan – Improved blocking and timing proved to be the tonic that Yokota needed to beat Zama with more ease than the Panthers did the first time the teams met three weeks earlier.
Kishaun Kimble-Brooks rushed for three touchdowns and caught a pass for another and Shomari Tindal and Jalen Harrison each added scoring runs to power the Panthers past the Trojans 41-6 on Friday at Yokota's Bonk Field.
"We had better offense than we did" during Yokota's 22-6 win on Sept. 2, a game also played at Yokota, Panthers coach Tim Pujol said.
With no games in between, "we had a lot of time to polish things up. We moved the ball better, we sustained our blocks better, we had better timing in the backfield and the line and the backs blocked better for each other," Pujol said.
The game meant nothing in the Far East Division II title-game chase, nor in the DODEA-Japan or Kanto Plain standings.
Yokota was originally supposed to host Robert D. Edgren, but the latter, down to 10 players after forfeiting last Saturday at Matthew C. Perry, also forfeited Friday's contest.
With Zama not scheduled to play Friday and Yokota having three weeks, Sept. 2-Sept. 30, between games, DODEA-Pacific and DODEA-Japan officials added Friday's Zama-Yokota game four days before kickoff.
Kimble-Brooks finished with 108 yards on six carries, including scoring runs of 41, 25 and 19 yards, plus his touchdown catch. Tindal added 62 yards on eight carries, including a 6-yard TD run, and Harrison scored from 10 yards out en route to 37 yards on four attempts.
The lone bright spot for the Trojans was a 10-play, 85-yard drive that ended on Anthony Ames' 12-yard touchdown run with 5:23 left in the third quarter.
"We execute well in practice; we just need to start doing it in games," Trojans coach Scott Bolin said. "We've got to find the execution piece. But that's our job as coaches. We have to get them to make that transition."
The two teams will meet yet again next week. Yokota (2-0) visits Zama (0-4) in a home game for the Trojans scheduled for 7 p.m. Friday at Naval Air Facility Atsugi.
"That's our September this year, Yokota vs. Zama," Pujol said, the only difference being, next Friday's game does count toward championships. "Those are big ones for us. We'll have to go back to work to get ready, and I'm sure Scott will have his boys ready to go."
---
---
---
---